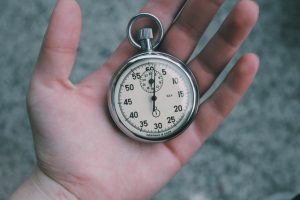 If you're getting ready to apply to business school, you're probably asking yourself: "How long should I study for the GMAT?" Can I prepare in a month? What about two? Should I just go ahead and block off six months for intense studying?
The answer to this question depends a lot on the student. Some people take the GMAT with little-to-no preparation, while others spend months preparing. It's important to make a plan that works best for you and your goals. That way, you can maximize your score, while making sure that your study plan fits your schedule and needs, so you don't waste time over-studying.
This guide will help you figure out how long to study for the GMAT based on what kind of score increase you're hoping to make. From there, I'll explain how many hours you need to study, when you should start to study, and how to create a study plan.
Continue reading "How Long to Study for the GMAT: 6-Step Guide"