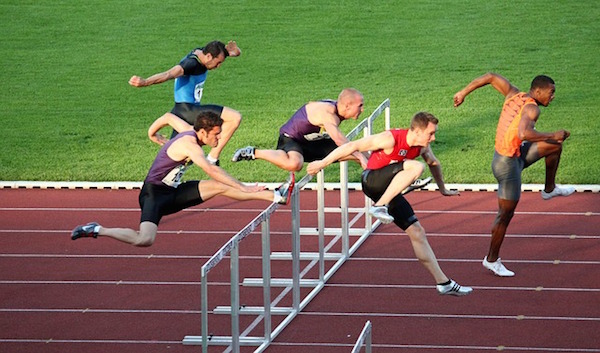 If you're an aspiring MBA student, you'll have to leap the hurdle of the GMAT to get into business school. Prospective students spend months training for the challenge. What is the GMAT test, exactly?
This guide will go over everything you need to know about the GMAT, its use in business school admissions, and how to register. To get you acquainted with the exam, let's start by going over the purpose of the GMAT.
What Is the Purpose of the GMAT Exam?
The Graduate Management Admission Test, or GMAT, is a standardized, computer-based test that students across the world take to get into business school. The exam is meant to measure your writing, reasoning, quantitative, and verbal skills and predict your success in a business school classroom.
While it's not the only piece of your application, the GMAT is an important part of gaining admission. Admissions committees often look at GMAT scores to gain an initial sense of whether or not you're a competitive candidate. If your scores are too low, like below 550 out of 800, then the officers might not be particularly interested in the rest of your application.
Today, most business schools require either the GMAT or the GRE for admission. The vast majority of students applying for an MBA, Master's of Finance, or other business school degree still choose to take the GMAT over the GRE.
Not sure how or what to study? Confused by how to improve your score in the shortest time possible? We've created the only Online GMAT Prep Program that identifies your strengths and weaknesses, customizes a study plan, coaches you through lessons and quizzes, and adapts your study plan as you improve.
We believe PrepScholar GMAT is the best GMAT prep program available, especially if you find it hard to organize your study schedule and don't want to spend a ton of money on the other companies' one-size-fits-all study plans.
If you decide to take the GMAT exam, you'll be joining the ranks of hundreds of thousands of prospective students across the world. Read on to learn more about who takes the GMAT.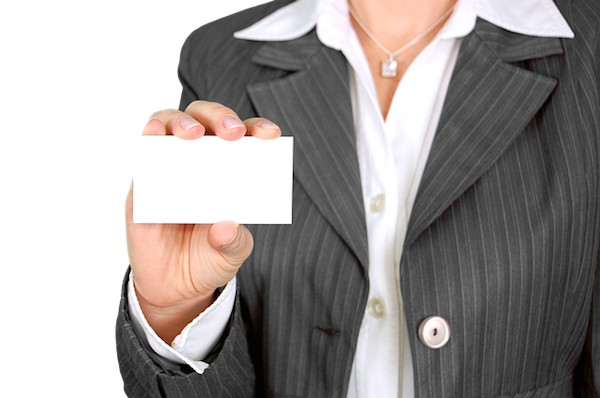 Who Takes the GMAT?
Students across the world take the GMAT test to get into an MBA, Master of Finance, Master of Accountancy, or other business school graduate program. The test is meant to provide a standardized way to assess students' skills.
Last year, a total of 247,432 people took the GMAT, 84,600 of which took the test in the U.S. The average age of GMAT test-takers was 26 worldwide and 27 in the U.S. population.
If you're curious to learn even more about GMAT test-takers, like their citizenship, gender, age, and total scores, you can find lots of information in GMAC's research report. You'll see that more and more people are taking the GMAT each year.
How Did the GMAT Start? A Brief History
In 1953, nine business schools formed the Graduate Management Admission Council to develop a standardized test for business school applicants. Around 2,000 people took the GMAT its first year, and 54 schools used it as selection criteria in their admissions decisions. Today, over 5,900 programs offered by more than 2,100 schools use the GMAT.
The GMAT exam has undergone some changes over time. One major one happened in 2012, when the test-makers introduced the Integrated Reasoning section and reduced the number of essay questions from two to one.
What is GMAT testing like today? Nowadays, you'll only write one essay for the Analytical Writing Assessment and answer questions about data interpretation and evaluation in the 12-question, 30-minute Integrated Reasoning section. Neither AWA nor Integrated Reasoning factors into your total score, which is based on your Quantitative and Verbal scores.
Let's take a closer look at the structure of the GMAT today, starting with key logistics about the test-taking experience that you need to know.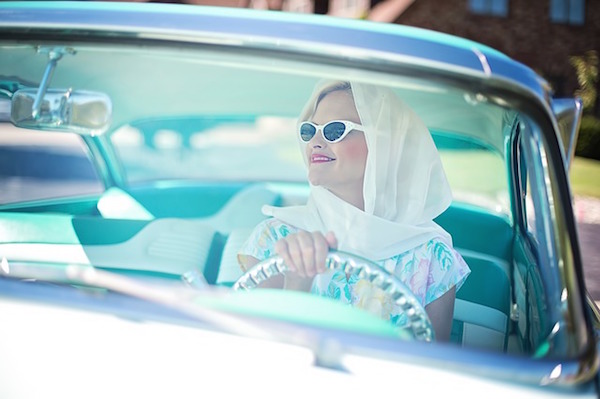 What Is the GMAT Exam Like? Key Logistics
There are a few key facts you need to know before taking the GMAT. The first is that it's a computer-based test. You'll get one question at a time, and you can't skip or return to any questions. In fact, you're responsible for getting to all of the questions in each section before you reach the time limit. If you don't get to all of the questions in a section, then you'll suffer a score penalty.
The GMAT exam tests your math, verbal, data interpretation, and reasoning skills, plus you'll have to write an essay in which you evaluate an argument. The Quantitative (math) and Verbal sections are adaptive, meaning that the difficulty level of the questions changes as you go along based on your answers to previous questions. This format is meant to give you questions that match your ability.
At the end of this over three hour exam, you'll see an unofficial score report that tells you your Integrated Reasoning, Quantitative, and Verbal scores. At this point, you can choose whether to keep your scores and send them to business schools or to cancel them. If you cancel, you can still reinstate them at a later date for a fee of $50. Canceled scores won't be sent to business schools, and you'll have to re-register for the GMAT and try again.
You can register for the GMAT online at various locations throughout the world. It's administered almost every day in some countries, and you can choose whether to take it in the morning or afternoon. The cost of the GMAT is $250, though some schools and scholarship organizations offer vouchers that cover part or all of the exam for eligible students.
Now you have a general sense of the answer to "what is the GMAT test?" So let's break down its structure and what's actually on the test next.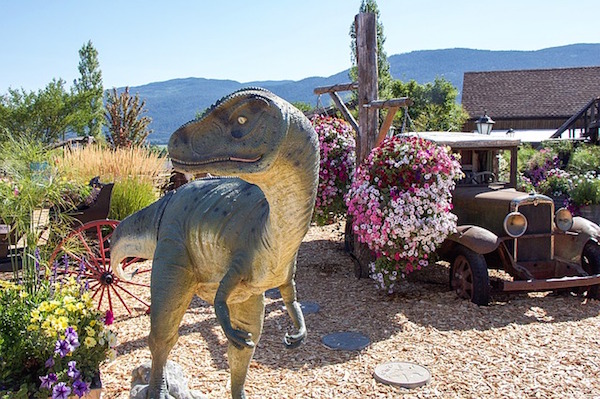 What Is the GMAT Test Structure?
The GMAT exam has four sections: the Analytical Writing Assessment (AWA), Integrated Reasoning, Quantitative, and Verbal. AWA and Integrated Reasoning are 30 minutes, Quantitative is 62 minutes, and Verbal is 65 minutes. There are also two optional eight-minute breaks.
You'll get a choice of three possible section orders for the GMAT:
Want to improve your GMAT score by 60 points?
We have the industry's leading GMAT prep program. Built by Harvard, MIT, Stanford, and Wharton alumni and GMAT 99th percentile scorers, the program learns your strengths and weaknesses and customizes a curriculum so you get the most effective prep possible.
Option 1: Analytical Writing Assessment, Integrated Reasoning, Quantitative, Verbal
Option 2: Verbal, Quantitative, Integrated Reasoning, Analytical Writing Assessment
Option 3: Quantitative, Verbal, Integrated Reasoning, Analytical Writing Assessment
This chart shows the length of each section, as well as the number of questions it contains and how much time you get to answer each question. Remember, it's up to you to answer all of the questions before time runs out!
| | | | |
| --- | --- | --- | --- |
| Section | Time | Number of Questions | Time per Question |
| Analytical Writing Assessment | 30 minutes | 1 essay question | 30 minutes |
| Integrated Reasoning | 30 minutes | 12 questions | 2 ½ minutes |
| Quantitative | 62 minutes | 31 questions | 2 minutes |
| Verbal | 65 minutes | 36 questions | About 1 minute and 48 seconds |
| Total time: | 3 hours, 7 minutes (not including breaks) | Average time/question: | 2 minutes (excluding AWA section) |
Now that you have a sense of the overall structure of the GMAT, let's take a closer look at each section and the skills you need to do well.
GMAT Section 1: Analytical Writing Assessment
At the beginning of the Analytical Writing Assessment, you'll get a tutorial screen with instructions for typing your response and navigating the text box (don't worry, it's pretty standard). Once you start the section, you'll have 30 minutes to read the prompt and write your essay.
While the excerpts change, your instructions will always be the same. Here are the AWA directions you'll get:
Discuss how well reasoned you find this argument. In your discussion be sure to analyze the line of reasoning and the use of evidence in the argument. For example, you may need to consider what questionable assumptions underlie the thinking and what alternative explanations or counterexamples might weaken the conclusion.
You'll also be reminded that your assignment is to "write a critique of the argument presented. You are NOT being asked to present your own views on the subject."
Here's a sample prompt for the AWA essay:
The following appeared as part of an annual report sent to stockholders by Olympic Foods, a processor of frozen foods:
Over time, the costs of processing go down because as organizations learn how to do things better, they become more efficient. In color film processing, for example, the cost of a 3-by-5-inch print fell from 50 cents for five-day service in 1970 to 20 cents for one-day service in 1984. The same principle applies to the processing of food. And since Olympic Foods will soon celebrate its 25th birthday, we can expect that our long experience will enable us to minimize costs and thus maximize profits.
If this were your prompt, you'd have to critique this argument about minimizing costs and maximizing profits. You'll get your AWA score about 20 days after you take the GMAT, as your essay will be scored at least twice, by a person and by a machine. Scoring is based on the AWA rubric. A strong essay is clear, insightful, and well-organized.
Reading sample essays will help you prepare for this section, as will practicing writing your own. You should also look over this comprehensive list of GMAT AWA prompts that are used on the GMAT.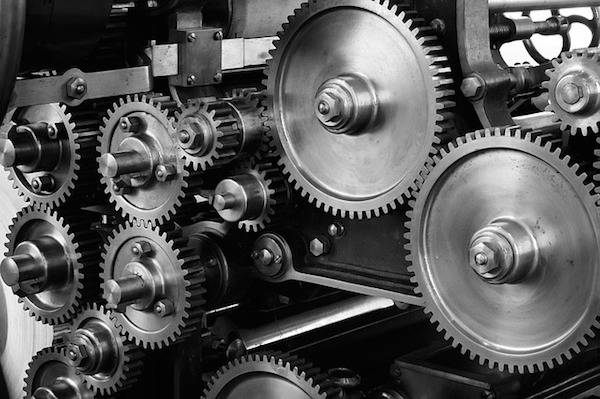 GMAT Section 2: Integrated Reasoning Section
The IR section is a bit different and still relatively new, as it was introduced to the GMAT exam in 2012. The IR section asks 12 questions in 30 minutes, and unlike math and verbal, it's not adaptive.
The Integrated Reasoning section seeks to measure your ability to evaluate information presented in multiple formats. You might have to read a passage, chart, or graph from multiple sources, synthesize the information, and answer questions that compare the graphics to one another.
Here's an example of an IR sample question from the GMAT Prep software. The actual test won't let you bookmark a question or indicate, "This is a guess." It will have the calculator tool, though, as this sample question does in the upper right-hand corner. IR is the only section on the GMAT during which you can use a calculator.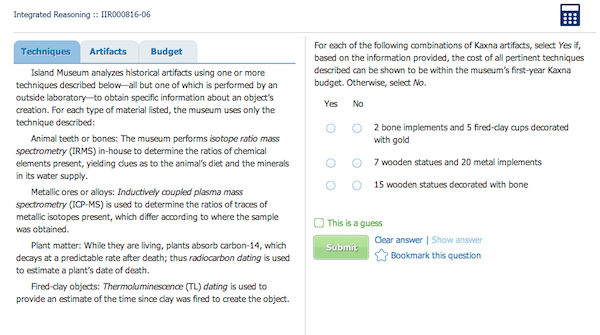 As you can see, you'll need to click through three tabs, Techniques, Artifacts, and Budget, to get all of the information for this set of questions.
Want to Identify YOUR GMAT Strengths and Weaknesses?
Our proprietary GMAT Diagnostic Assessment creates a customized study plan for you that takes you from registration all the way to test day! It is included with every account and proven to significantly maximize your score.
Get your personalized assessment as part of your 5 day risk-free trial now:
While this sample question shows a passage, other questions may contain a chart or graph. You'll typically be able to manipulate data in different ways. For instance, a chart might have a drop-down menu that allows you to organize the information by various columns. If you have to answer several questions about the same group of passages or graphics, then you may have to keep re-organizing the data to figure out your answers.
Some questions are multi-part, but you won't get any partial credit. You have to answer all parts of a question correctly to get points.
Again, the 12 questions in the Integrated Reasoning section ask you to interpret data and synthesize information from a variety of graphics, text, and numbers. It's a challenging and unusual section, so preparation is key!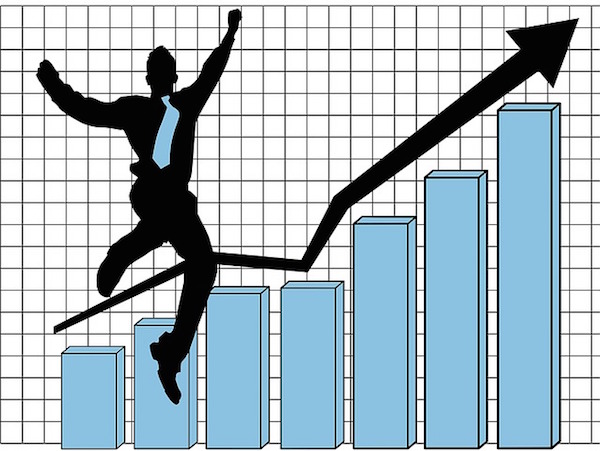 GMAT Section 3: Quantitative Section
The Quantitative section is the scary section of the GMAT exam to test-takers who haven't taken a math class in years. If you're one of them, perhaps you'll rest a little easier knowing that it doesn't test particularly advanced math. The questions mainly focus on arithmetic, algebra, geometry, and logic.
Even if you haven't studied math in years, you can easily review the concepts and formulas. To answer the quantitative questions on the GMAT, you'll need to have a working knowledge of arithmetic, algebra, geometry, and word problems.
There are two question types in this section, problem solving and data sufficiency. Problem-solving questions are straightforward math problems for which there is only one correct answer. Here's an example of a problem-solving question in the GMAT Quantitative section:

Data sufficiency questions are a little more unusual. They present a formula followed by two descriptive statements. You have to indicate whether the first statement, second statement, neither, or both give you sufficient information to solve the original formula. Here's an example of a data sufficiency question. Note that all data sufficiency questions will have the same answer choices.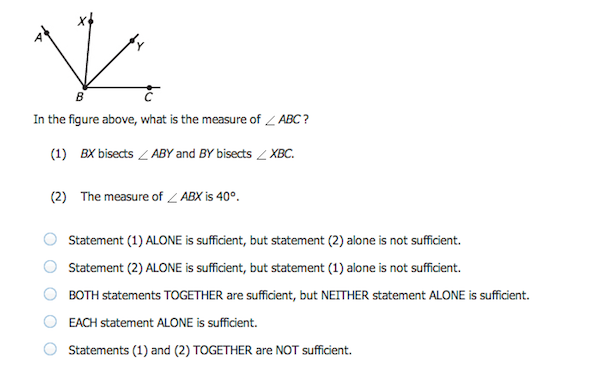 You don't actually have to solve data sufficiency problems. In fact, solving them would probably be a waste of your valuable test-taking time. Rather, you need to figure out whether or not you have enough information to solve them. In effect, you need to know if you could solve them if you wanted to, but you have better things to do with your time.
Problem solving and data sufficiency questions are interspersed throughout the Quantitative section, so you'll have to switch back and forth between them.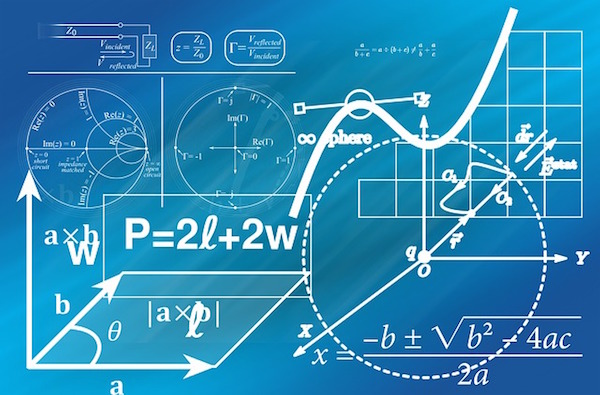 GMAT Section 4: Verbal Section
Last but not least, we have the Verbal section. You'll get 36 questions of three types: reading comprehension, critical reasoning, and sentence correction. Reading comprehension questions ask you to read and understand passages, critical reasoning questions want you to evaluate arguments, and sentence corrections ask you to identify and fix grammatical errors in stand-alone sentences.
For reading comprehension questions, you'll read a passage and answer multiple questions about its meaning, logic, and what kind of evidence would strengthen or weaken its central premise. Here's an example of a reading comprehension question. A passage like this one might be followed by seven to 10 questions. Just the first two are shown below.
A meteor stream is composed of dust particles that have been ejected from a parent comet at a variety of velocities. These particles follow the same orbit as the parent comet, but due to their differing velocities they slowly gain on or fall behind the disintegrating comet until a shroud of dust surrounds the entire cometary orbit. Astronomers have hypothesized that a meteor stream should broaden with time as the dust particles' individual orbits are perturbed by planetary gravitational fields. A recent computer-modeling experiment tested this hypothesis by tracking the influence of planetary gravitation over a projected 5,000-year period on the positions of a group of hypothetical dust particles. In the model, the particles were randomly distributed throughout a computer simulation of the orbit of an actual meteor stream, the Geminid. The researcher found, as expected, that the computer-model stream broadened with time. Conventional theories, however, predicted that the distribution of particles would be increasingly dense toward the center of a meteor stream. Surprisingly, the computer-model meteor stream gradually came to resemble a thick-walled, hollow pipe.
Whenever the Earth passes through a meteor stream, a meteor shower occurs. Moving at a little over 1,500,000 miles per day around its orbit, the Earth would take, on average, just over a day to cross the hollow, computer-model Geminid stream if the stream were 5,000 years old. Two brief periods of peak meteor activity during the shower would be observed, one as the Earth entered the thick-walled "pipe" and one as it exited. There is no reason why the Earth should always pass through the stream's exact center, so the time interval between the two bursts of activity would vary from one year to the next. Has the predicted twin-peaked activity been observed for the actual yearly Geminid meteor shower? The Geminid data between 1970 and 1979 shows just such a bifurcation, a secondary burst of meteor activity being clearly visible at an average of 19 hours (1,200,000 miles) after the first burst. The time intervals between the bursts suggest the actual Geminid stream is about 3,000 years old.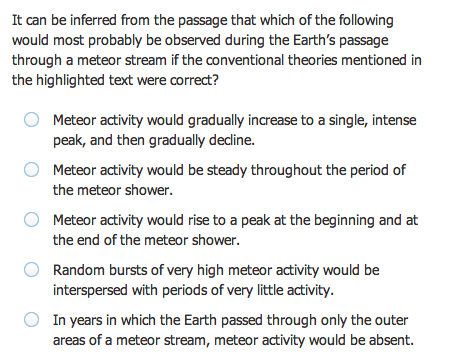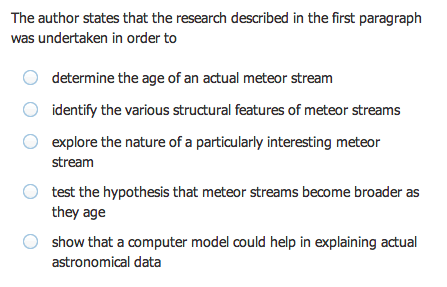 Critical reasoning questions similarly ask you to examine an argument critically, as well as to root out any assumptions in a brief scenario. It calls on similar skills as the AWA essay at the beginning of the GMAT. The following is a sample critical reasoning question.

Finally, sentence correction questions present a stand-alone sentence with a certain word or phrase underlined. You'll have to figure out whether there's an error. If there is, then you'll have to choose the answer that provides a correction.
On sentence corrections, your first answer choice will always be the same as the original (ie, no error). As the instructions remind you, your "answer should be clear and exact, without awkwardness, ambiguity, redundancy, or grammatical error."
The following is an example of a sentence correction question.

You can find practice questions on MBA.com, as well as on the helpful and free GMAT PrepSoftware. After you finish the GMAT exam, you'll get an unofficial score report with your scores for Integrated Reasoning, Quantitative, and verbal, as well as your total scores. Each section will have a different scoring range, as you'll see below.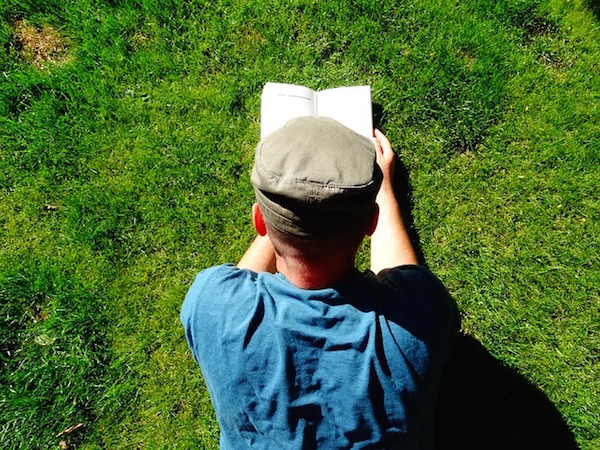 How Is the GMAT Scored?
Your total scores on the GMAT test will fall somewhere in the range of 200 to 800. Your total scores are based on your Quantitative and Verbal scores. Neither the AWA essay nor the Integrated Reasoning section counts toward your total scores.
Here are the score ranges, score intervals, and average scores for each section of the GMAT:
| | | | |
| --- | --- | --- | --- |
| GMAT Section | Score Range | Score Intervals | Average Score |
| Analytical Writing Assessment | 0-6 | 0.5 | 4.37 |
| Integrated Reasoning | 1-8 | 1 | 4.23 |
| Quantitative | 0-60 | 1 | 38.91 |
| Verbal | 0-60 | 1 | 26.8 |
| Total scores | 200-800 | 10 | 551.94 |
You'll get your official GMAT score report about 20 days after your test. If you feel something is off with your essay score, you can request a rescore for a fee of $45. Whatever score you get after your essay is regraded will be your final AWA score, even if it ends up being lower than the original one.
You'll also get percentile rankings for your total and section scores. Your percentiles tell you the percentage of test-takers that you performed better than. For instance, scoring in the 80th percentile means that you got higher scores than 80% of other test-takers.
Percentile ranges vary by section. For instance, you can score in the 99th percentile in the verbal section, but a perfect score in Integrated Reasoning is only 92nd percentile. That's because about 8% of test-takers get a perfect IR score.
You don't need 99th percentile scores to get into a top business school. What scores do you need to gain admission?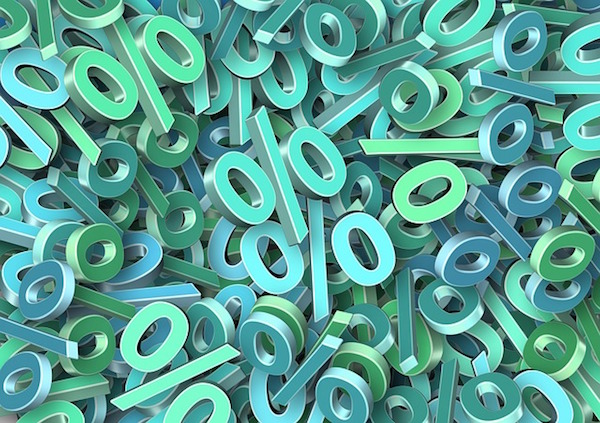 What GMAT Scores Do You Need for Business School?
Average GMAT scores clock in at around 552. If you score above 700 on the GMAT, then you'll be a competitive candidate for any business school. Accepted students at top business schools, like Harvard Business School, the Tuck School of Business at Dartmouth, and the Wharton School at UPenn, average a GMAT score of 720 to 730.
This is an average score, meaning that some students score higher and some got in with lower scores. The rest of your business school application is also very important. Admissions committees take a holistic approach when evaluating your candidacy and look at your work experience, undergraduate record, recommendations, and essays.
If business school is in your plans, how can you sign up to take the GMAT?
How Do You Sign Up for the GMAT?
Most people register for the GMAT online at MBA.com. You set up an account and select a testing center, date, and time of day. You can register anywhere from six months to 24 hours before your selected date. Testing centers can fill up, though, so it's recommended that you register at least two to three months ahead of time.
You can also register by phone for a $10 fee or by mail, as long as you make sure your payment arrives at least 10 days ahead of your selected test date.
The cost of the GMAT exam is $250. Some schools and organizations have vouchers that cover all or some of this cost. To get one, you'd have to reach out to a business school of interest to see if it has any vouchers available. Since the school may require some supporting documentation to demonstrate your financial need, you should make sure to start this process months before you plan to register for the GMAT.
Once you've chosen your test date, you can start to gather prep materials and design a personalized study plan that will help you achieve your target scores.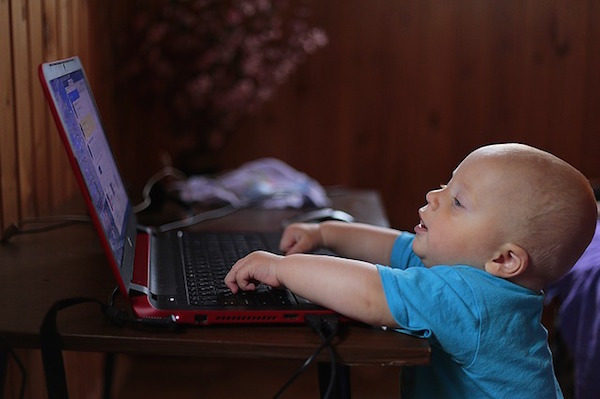 Preparing for the GMAT: Next Steps
The GMAT is a challenging test, and preparation is key for doing well. Students who scored above a 700 spent an average of 121 hours studying. Prep is especially important if you've been out of school for a few years and your test-taking skills have grown rusty.
One of your first steps should be downloading the free GMAT PrepSoftware. It has practice questions and two full-length practice GMAT exams that emulate the real test. You might start by taking a diagnostic test to get a sense of your current scoring level. Based on your results, you can figure out where you need to focus your attention so you can see the biggest improvement.
You should also think about how you learn best. Can you make progress studying on your own from a book or online materials? Would it benefit you to get in a classroom and take a GMAT test? Would it be helpful to splurge on a private GMAT tutor?
The most expensive prep option isn't necessarily the best one for your learning style. Think about how you've learned most successfully in the past and take a personalized approach to getting ready for the GMAT exam. You should especially look for materials that have a computerized component, as the GMAT is a computer-based test.
As you study, take timed practice tests so you can get used to the rhythm of the test and measure your progress. Practice tests will help you figure out where you're excelling and where you're struggling. By identifying your weaknesses, you can make sure to address them before test day.
The amount you study depends on how big a score improvement you're looking to make and how much time you have before your test date. As long as you incorporate GMAT studying into your routine by setting aside a certain amount of time each week, you should be able to significantly improve by the time your test date rolls around.
In closing, let's consider the key points you need to remember about what the GMAT exam is and why you need to take it to get into business school.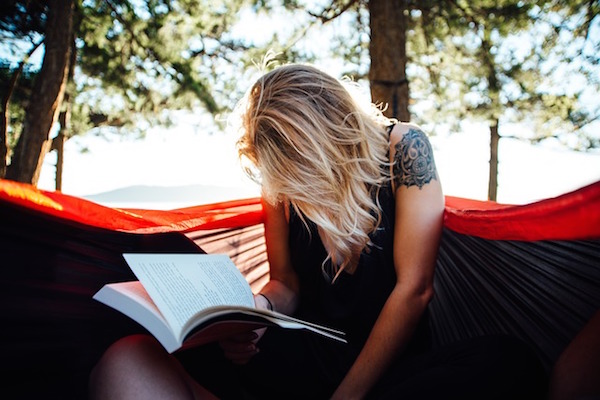 What Is the GMAT Exam? Key Takeaways
If you've made it to the end of this guide, then you now know that the GMAT is a three and a half hour, computer-based, at times computer adaptive test that people all over the world take to get into graduate school for business.
Your GMAT scores are an important selection criterion for admissions committees. Admissions officers want to make sure you have the skills to succeed in a business school classroom, and the GMAT offers a standardized way to assess and compare applicants.
While the four sections of the GMAT focus on different content and feature different question types, all of them test your ability to distill complex information, analyze the logic and effectiveness of an argument, interpret and solve problems, and showcase your reasoning capabilities.
You'll need to show up to the exam equipped with certain knowledge, like how to calculate the area of a triangle and rules of commas, but you'll also have to exercise your reasoning and problem-solving skills on the spot.
The GMAT is a challenging test, both in terms of its content and its fast pace. With a serious and intentional approach to preparing in the months leading up to your test date, you can achieve your goals and get the scores you seek to get into business school.
What's Next?
Now that you know the answer to "what is the GMAT exam?", how can you start preparing? This comprehensive GMAT syllabus also includes tips for designing a personalized GMAT study plan.
Have you registered for the GMAT yet? This guide leads you through the GMAT registration process, step by step.
How do percentiles work on the GMAT? Check out the complete GMAT percentile charts for every section, plus analysis of what they mean for you.
Was this helpful? Sign up for FREE GMAT and MBA guides!