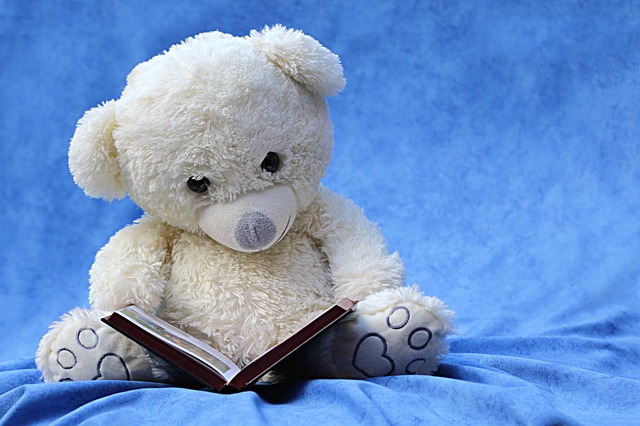 Concerned about the reading comprehension questions on the GMAT? Don't worry! They may be tricky at first, but with a little practice you'll know exactly how to tackle them.
In this article, I'll go over the best official and unofficial practice resources for GMAT reading comprehension practice, as well as the three top preparation tips to make sure you're ready to ace these questions on test day.
How to Study for Reading Comprehension on the GMAT
Reading comprehension questions are part of the verbal section on the GMAT, along with sentence correction and critical reasoning questions. Out of 36 total questions on the GMAT, to be completed in 65 minutes, usually around 9 or 10 of them are reading comprehension passages.
Each reading comprehension passage is 200-250 words (a short passage) or 300-350 words (long). GMAT RC passages cover areas like the natural and social sciences, the humanities, and business (advertising, economics, marketing, etc.). Each passage is accompanied by three to four questions, which test you on identifying and analyzing main ideas, evidence, inferences, and tone.
There are two ways to prepare for reading comprehension questions on the GMAT. The first is to read outside high-level materials, such as The New York Times, Science, and the New Yorker, on relevant topics. This will help you practice the main skill required to succeed on reading comprehension questions: efficiently analyzing passages for content (understanding what's being said or argued), specific details, persuasion techniques (how the author makes his/her argument or gets the point across), and tone (the author's attitude towards the subject), for example.
Not sure how or what to study? Confused by how to improve your score in the shortest time possible? We've created the only Online GMAT Prep Program that identifies your strengths and weaknesses, customizes a study plan, coaches you through lessons and quizzes, and adapts your study plan as you improve.
We believe PrepScholar GMAT is the best GMAT prep program available, especially if you find it hard to organize your study schedule and don't want to spend a ton of money on the other companies' one-size-fits-all study plans.
The second way to prepare is to practice with high-quality questions—ones that are similar in content, tone, and length to ones on the actual GMAT.
Let's go over the best official and unofficial resources for GMAT reading comprehension practice.
GMAT Reading Comprehension Practice Tests and Questions: Official Resources
Official resources are those produced and written by the Graduate Management Admissions Council (GMAC). They are definitely the best place to start when you're looking to improve your GMAT score. For each official resource, I'll go over its format, content, and cost, the pros and cons of using it, and how to make the most effective use of each resource in your reading comprehension prep.
The official GMATPrep Software contains two, full-length computerized adaptive tests, along with additional practice questions. All practice questions have detailed answer explanations.
Cost: Free with an account at mba.com
Pros: Official practice questions, detailed answer explanations, and the option of customizing your practice sessions by question type: There's a lot to appreciate about the GMATPrep Software in terms of simulating the conditions of the real exam.
Cons: There aren't any major cons to using the official software. While the practice questions are high quality, however, there aren't a ton of them, so you'll have to supplement elsewhere.
How to Use It: Use one of the two computerized adaptive tests as a diagnostic test to determine your starting point. You can also choose a set of up to 15 reading comprehension questions at a time to take as a quiz and save questions you struggled with to review later.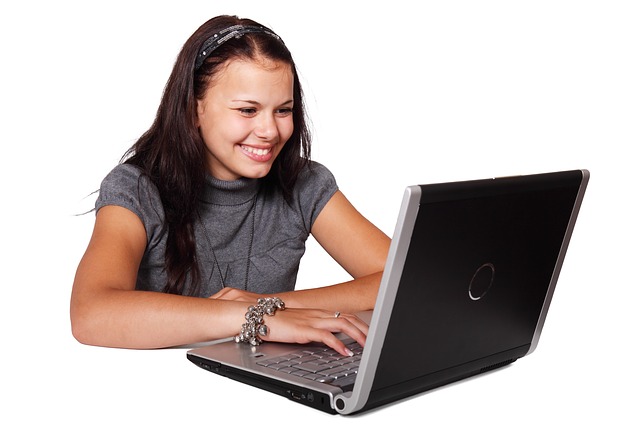 The GMAT Official Guide 2018 includes 900 practice questions, including a 100-question diagnostic test, as well as an in-depth look at effective strategies for each GMAT question type. With your purchase, you also get access to a companion website with customizable quizzes. You can use the companion website to set up drills and practice question sets for yourself throughout your prep.
Cost: $45.95
Pros: Questions are organized in order of difficulty, so you can easily sort them out to target your practice towards a certain difficulty level.
Cons: If you have a previous edition of the Official Guide, you'll get 61 new verbal practice questions in this one, but a lot of the material overlaps.
How to Use It: The GMAT Official Guide is great for 1) an overview of the exam near the beginning of your prep and 2) developing your personal strategies for each question type.
The GMAT Official Guide Verbal Review 2018 contains test-taking strategies specific to reading comprehension, sentence correction, and critical reasoning questions, as well as 300 verbal practice questions with answer explanations, all organized in order of difficulty. Your purchase will also allow you to customize practice sessions at a companion website by difficulty, question type, and skill tested, so you can hone in on your particular weaknesses.
Cost: $19.95
Pros: You'll find official practice questions here that you won't get anywhere else, and customized practice sets will allow you to focus on reading comprehension questions and on particular difficulty levels, depending on your goals.
Cons: The main downside to this book in terms of reading comprehension practice is its lack of hard questions. There are many reading comprehension passages in the easy and medium categories, but very few hard ones. So if you're already scoring at 700 or above and looking for a challenge, this might not be the best resource.
How to Use It: Use the strategies here to develop your own approaches to reading comprehension questions. This resource is especially helpful as a comprehensive overview once you've taken an initial diagnostic test.
The GMAT Paper Tests come in three sets (I, II, and III) of full-length, paper-based tests, all available in downloadable PDF format. Each set contains three practice GMATs.
Cost: $29.99 for each set of three tests
Pros: These are nine real retired GMATs. More than half of the questions on them are only available in these tests (some questions are in former editions of the Official Guide for GMAT Review), making them especially valuable if you're after some extra practice with high-quality questions.
Want to improve your GMAT score by 60 points?
We have the industry's leading GMAT prep program. Built by Harvard, MIT, Stanford, and Wharton alumni and GMAT 99th percentile scorers, the program learns your strengths and weaknesses and customizes a curriculum so you get the most effective prep possible.
Cons: The main downside of using the paper tests is, of course, that they're on paper and thus aren't don't mimic the format of the actual GMAT. They aren't computerized adaptive tests; you'll have to time them yourself, and answer explanations are not included.
How to Use It: The GMAT Paper Tests are great for additional official, GMAC-authored practice in reading comprehension. Don't use them to gauge your progress, as tests that aren't in computerized adaptive format are not necessarily helpful for that purpose.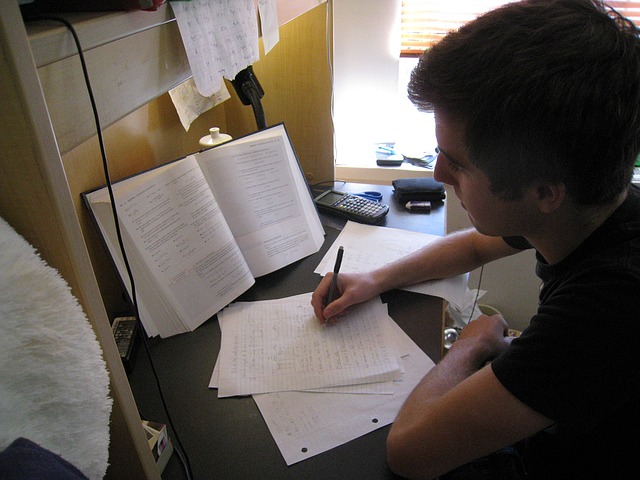 The GMATPrep Exam Packs, which you can only download if you already have the GMATPrep Software installed, contain 90 additional real GMAT questions. GMATPrep Question Pack 1 includes 404 additional practice questions, including 180 verbal practice questions. Both the Exam Packs and Question Pack are available to download in PDF form.
Cost: $49.99 for each Exam Pack; $29.99 for Question Pack 1
Pros: Additional practice questions written by GMAC are always a big pro in GMAT study sessions. Enhanced score reporting gives you an in-depth breakdown of the kinds of questions (in terms of difficulty and question type) you're getting wrong in each section.
Cons: There aren't many cons to using these except the cost. Official practice questions are always helpful.
How to Use It: Use the Exam Packs to gauge your progress and how your score fluctuates as you study. The Question Pack allows you to create custom sets of practice questions, so use this to focus on a certain question type.
GMAT Reading Comprehension Practice Tests and Questions: Unofficial Resources
Unofficial resources can be helpful supplements to your test prep, with additional GMAT reading comprehension sample questions. For each resource, as with the official resources, I'll go over its format, content, pros and cons, as well as the best way to use it.
A comprehensive guide to reading comprehension questions, Aristotle Prep Reading Comprehension Grail contains 60 practice reading comprehension passages and over 200 practice questions with answer explanations.
Cost: $25
Pros: Aristotle Prep offers more GMAT reading comprehension sample questions than many other unofficial resources (which tend to be heavier on the strategy, lighter on the practice), so you'll get more bang for your buck. Passages are similar in content, length, and tone to the real GMAT. The passages are divided into easy, medium, and high difficulty levels, so you can structure your practice sessions around your current level.
Cons: If you're looking for in-depth test-taking strategies, this isn't your best bet, as it's not the book's main focus.
How to Use It: Aristotle Prep should be used mainly for extra practice questions, as these are high-quality. This resource is also especially helpful for students already scoring a 700 or higher, as there are many difficult reading comprehension passages (a rarity in GMAT prep resources).
Want to Identify YOUR GMAT Strengths and Weaknesses?
Our proprietary GMAT Diagnostic Assessment creates a customized study plan for you that takes you from registration all the way to test day! It is included with every account and proven to significantly maximize your score.
Get your personalized assessment as part of your 5 day risk-free trial now:
The Manhattan Prep RC Strategy Guide contains a detailed guide to breaking down and analyzing each kind of reading comprehension question, and is heavy on test-taking strategies and practical tips. Purchasing the RC Strategy Guide also gives you a year's access to Manhattan Prep's online GMAT question bank and other online resources, including six full-length practice tests.
Cost: $26 in print; $32 ebook
Pros: If you're unsure of how to break down a passage into smaller chunks to analyze it, Manhattan Prep is for you. This guide doesn't skim over anything. Instead, it will help you understand the different parts of every GMAT reading comprehension passage in detail.
Cons: The strategy guide itself doesn't contain that many practice questions, especially compared to some of the other resources on this list. However, combined with the online resources, you can get plenty of practice out of Manhattan Prep.
How to Use It: Manhattan Prep is a great source for in-depth, step-by-step question type strategies and breakdowns of each question type. It's a good source for figuring out what strategies you plan to use on the verbal section.
The PowerScore GMAT Reading Comprehension Bible offers an in-depth breakdown of each kind of GMAT reading comprehension passage and question, as well as drills in each skill area relevant to reading comprehension questions. Your purchase will also give you access to a website with additional practice drills and questions.
Cost: $34.99
Pros: PowerScore offers one of the most in-depth guides out there to analyzing reading comprehension passages. Heavily strategy-focused, the RC Bible offers a variety of different techniques for approaching different kinds of reading comprehension questions. The concept drills will also allow you to hone in on the specific skill sets you need to beef up.
Cons: There's more focus on strategy here than on practice, so you'll need to look elsewhere for practice sessions.
How to Use It: Use PowerScore near the beginning of your prep to help you decide on what kinds of approaches might work for you when tackling reading comprehension questions. Try out the various strategies as you complete practice questions or take practice tests.
The Veritas Prep GMAT Question Bank contains thousands of practice questions that you can customize into practice quizzes and review later.
Cost: Free with an account
Pros: The reading comprehension questions are high-quality and written in a similar style to official GMAT RC passages, and you can focus on reading comprehension with the option to customize practice sets by difficulty and question type. You'll also never see the same question twice, unless you save them to review them later.
Cons: The questions aren't adaptive, so they can't be used to reliably track your progress in terms of your score. You'll only see how you do on certain question types over time and in comparison to other Veritas Prep users.
How to Use It: The question bank is great for regularly scheduled practice sessions, both short and long. Use it throughout your GMAT prep to brush up on certain question types.
3 GMAT Reading Comprehension Practice Tips
When you study, study smart! Blindly completing a lot of reading comprehension practice questions won't be enough to boost your skills in this area. Instead, follow the three tips below to study effectively for reading comprehension on the GMAT.
#1: Try Out Different Strategies
There are a lot of test-taking strategies out there, and tons of resources that will tell you the definitive way to approach GMAT RC passages. But the only definitive strategy is the one that works for you.
As you study, choose techniques to try as you learn to break down and analyze passages. In your practice sessions, you'll start to discern which ones help you understand passages fully and answer questions correctly and efficiently.
#2: Use the Same Approach Until It Becomes Second Nature
Once you decide on a strategy or strategies, use that same method each time you practice with GMAT reading comprehension sample questions. Preparation is key: Every time you see a reading comprehension passage on the exam, you'll know exactly what to do, which will increase your chances of getting it right.
#3: Practice Analyzing Non-GMAT Articles
Use sophisticated newspapers and other reading materials like The Economist, The New Yorker, the New York Times, the Washington Post, the Wall Street Journal, Science, and the Atlantic to practice analyzing the kind of passages you'll see on the GMAT.
GMAT reading comprehension passages focus on business-related topics, the humanities, or the natural and social sciences, so choose articles accordingly. When you read, take notes on the main argument or main idea of a given article, the evidence an author uses to make that argument, and the author's tone. This practice will help you to get accustomed to the kinds of passages you'll encounter on the test.
What's Next?
For more in-depth tips on acing the reading comprehension questions, check out our article on GMAT reading comprehension strategies.
For specific guides to other question types on the verbal section, go to our articles on GMAT idioms and GMAT qrammar.
Looking for an overview of practice materials for the GMAT verbal section as a whole? Our guide to GMAT verbal practice is a helpful resource.
Was this helpful? Sign up for FREE GMAT and MBA guides!