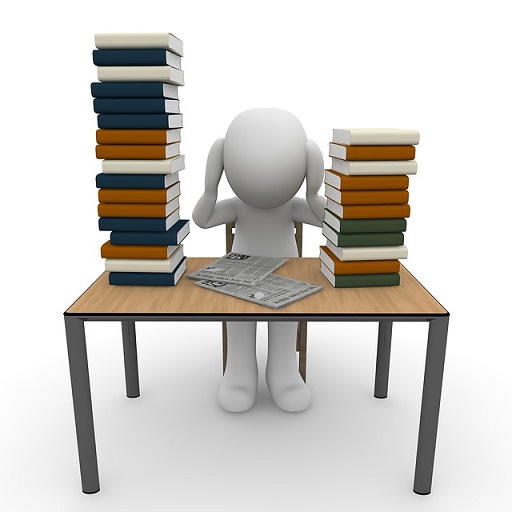 In order to understand the passages you'll see in the TOEFL Reading section and accurately answer questions about them, you'll likely need to do some studying before test day. If you're not sure how to study for TOEFL Reading, we're here to help!
In this guide, we explain the format and types of questions you'll see on TOEFL Reading then explain the materials you need to do well on this section. We then go over all the best TOEFL Reading practice materials available, including free and official resources. We end with final tips to keep in mind during your studying in order to feel prepared and confident on test day.
Overview of the TOEFL Reading Section
Reading is the first section you'll need to complete for the TOEFL. It's designed to test your skills in understanding university-level academic texts and passages. You'll have 60-80 minutes to answer questions based on three to four passages. This variation in time and length is because some test takers will have un-scored experimental questions on their TOEFL Reading section, making it extra long, while others will have experimental questions on their Listening section instead. You won't know which questions are experimental and which are graded, so try not to worry about it too much.
The passages in TOEFL Reading will each be about 700 words long, and they'll be followed by about 12-14 questions. The passages will come from university-level textbooks that introduce a topic or discipline. Questions can be multiple choice, inserting a sentence, or putting events in the correct order. For more information on the types of Reading questions you'll see, check out our guide on how to ace TOEFL Reading.
What You'll Need to Be Prepared for TOEFL Reading
While this section doesn't require as many skills as some other parts of the TOEFL, in order to do well on TOEFL Reading, you'll need to be prepared for each skill you'll be tested on. TOEFL Reading tests your critical thinking skills, your vocabulary, how well you understand and identify minor details in a text, your ability to make inferences based on the passage, and how well you understand the author's intent and main points, among other things.
In order to do well on this section, your TOEFL Reading practice should include the following materials:
Complete TOEFL Reading exercises
Individual practice questions
Opportunities to practice your reading skills
Opportunities to expand your vocabulary
In the next section, we go over the best tools to help you study for TOEFL Reading.
The Best TOEFL Reading Practice Materials
This section contains links to the top TOEFL Reading practice materials. What makes a practice material the best? First, the TOEFL Reading exercises must be similar in content and format to the real TOEFL Reading section to give you the best preparation for the real exam. Second, it's a major bonus if the practice questions come with answer explanations that help you understand why a particular answer is the correct one. Finally, prep materials that include useful tips and strategies for answering Reading questions are useful because they give you advice on how to raise your score on this section.
Official TOEFL Reading Practice Tests
Of all the practice materials available for TOEFL Reading, official resources are the best to use since you can be sure they'll be very similar to the real exam. In this section are all the official TOEFL Reading practice materials available, both free and paid. ETS doesn't provide just Reading questions, so each of these resources includes practice resources for the other TOEFL sections. Make sure to use at least some of these resources while studying.
The TOEFL iBT Sampler is a program you can download with official practice questions, and it's a great free and official resource to use. In addition to other TOEFL sections, it includes a complete TOEFL iBT Reading practice test (three passages), with a format very similar to that of the real TOEFL. Unfortunately, the Sampler only works with Windows; you can't download it with a Mac.
Quick Prep contains four PDFs of practice questions, which each contain one or two Reading passages along with question sets. There are a total of six Reading passages, which is the equivalent of two complete TOEFL Reading sections.
This PDF is another free and official resource. It's shorter than some of the other resources, but still high-quality. In addition to other question types, it includes one Reading passage with an accompanying question set.
TPO tests are retired TOEFL exams now sold to people studying for the TOEFL. They give the closest experience to the real TOEFL, and, because of that, they aren't cheap. You'll have to pay $45 for each complete TOEFL you buy (you can't just buy individual Reading sections). Your exam will be automatically graded after you finish it.
This is a useful resource, but if you don't want to spend that much money on a TOEFL iBT Reading practice test, it's perfectly possible to do well just using the above practice resources.
ETS sells several official TOEFL prep books. The Official Guide to the TOEFL Test, in addition to explaining the types of questions on the test, contains numerous practice questions and three full-length exams. There's also the Official TOEFL iBT Tests Volumes 1 and 2. Each of these books contains five unique TOEFL practice tests, available on paper and the computer.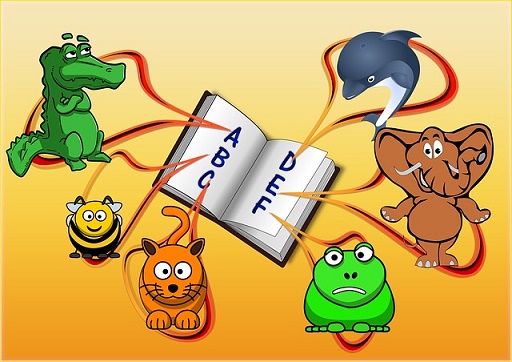 Unofficial TOEFL Reading Exercises
You should be careful when using unofficial prep resources since not all of them are reliable. Some are high-quality and very similar to the TOEFL, others are not. Below are some of the top unofficial prep resources for TOEFL Reading. They include both TOEFL Reading exercises and complete TOEFL Reading practice tests. All of them (except the prep books if you buy them) are free.
This site has four TOEFL Reading practice tests, each with one passage and about ten questions. It's not quite as high-quality as official practice resources, but still a good site to use if you're looking for additional Reading practice.
Test Den offers one free, unofficial exam which includes a complete TOEFL Reading practice test with three passages. The passages they use are much closer to the TOEFL than the passages used by many other unofficial sources in terms of length and difficulty level.
Test Prep Practice's website contains five TOEFL Reading quizzes, each with a passage and about a dozen questions. This resource is not as high-quality as some of the above resources (its questions don't always follow the format you'll see on the TOEFL, and some of them aren't as difficult as many TOEFL questions), but it's a solid resource if you're looking for more practice.
This site has eight Reading passages, each with a set of questions. Like Test Prep Practice, the questions sometimes aren't a great representative of what the TOEFL will be like, but they will help you get practice with critical reading and vocabulary skills which can be helpful, especially early on in your studying.
Unofficial Prep Books
Prep books, even unofficial ones, are often a great resource for practice questions. Most books include sample Reading questions as well as one or more complete practice TOEFLs at the end of the book. You can learn all about the best TOEFL prep books by reading our guide.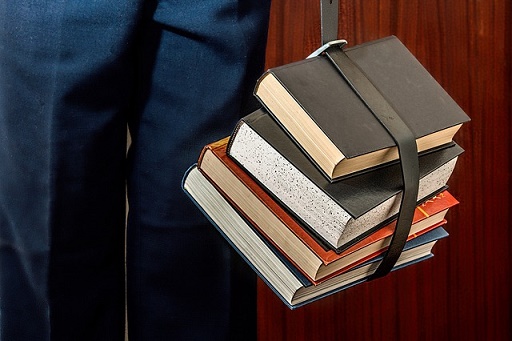 Other Materials to Use for TOEFL Reading Practice
These resources don't include specific TOEFL Reading practice tests, but using them can help you strengthen the skills you need in order to do well on this section.
Duolingo is a popular and free site that helps you learn languages. Users answer different types of questions, including reading questions. You can't choose to only answer reading questions, so this isn't the best resource for targeted reading practice, but it's still a good way to strengthen your overall reading, writing, and vocabulary skills.
For advanced English learners, many of Duolingo's beginning problem sets will likely be too easy, but you can take a quiz to figure out where in the program you should start.
Want to improve your TOEFL score? We have the world's leading TOEFL course.
Built by
world-class instructors from Harvard and MIT
, the
course offers
individual review, interactive lessons, and realistic online praactice, at an affordable price! It's the fastest way to get your target TOEFL score.
Try our 5-day full access trial for free:
Reading on Your Own
In order to have strong enough reading skills to understand and analyze the passages you'll come across in TOEFL Reading, you should make it a habit to read English regularly. It's best if you do some reading every day in order to build up your skills.
The most useful things to read will be university-level books and papers, and this is discussed more in the next section. However, any reading in English that you do will help you improve your Reading skills, and many times you learn and improve more when you're reading something that interests you. Some examples include newspapers, blogs on a topic that interest you, or novels.
Vocabulary Resources
A strong vocabulary is essential for doing well on the Reading section where you'll come across a wide variety of words and occasionally have questions that directly ask you what a specific word means. Reading in English regularly, as mentioned above, will help you learn new words and expand your vocabulary, and you can also check out our guide to the 327 vocab words you need to know for the TOEFL for more ideas!
How to Get the Most Out of Your TOEFL Reading Prep
Now that you know all the best practice resources for TOEFL Reading you can get started with your studying. The next step is to use those materials in the most effective way in order to get the score you want on test day. Follow these tips in order to get the most out of your TOEFL Reading practice.
Read University-Level Texts
As mentioned above, the best material to read in order to prepare you for TOEFL Reading is university-level academic texts that introduce a topic. TOEFL takes its passages from these types of books. Examples include any university-level books with the words "Introduction" or "Beginning" in the title (such as "Introduction to Russian History" or "Beginning Chemistry". You can also look at 100-level college classes and see which textbooks they assign students. These are likely introductory texts.
Try to read a few pages from these books every day. It's more useful to do a little reading every day than to try and cram a lot of reading in at one time since this can make it hard to take in a lot of information, and it's not as close to what the TOEFL will be like. By reading academic texts regularly, you'll improve your English reading skills and be more prepared for whatever passages the TOEFL throws at you.
Make It a Habit to Read Actively
It has happened to all of us: you start just dragging your eyes across a page, not taking in any of the words you're reading. It can be tempting to read this way because it's faster and easier, but, unfortunately, it's not going to help you improve your reading skills. Instead of just passively moving your eyes across a page, make it a goal to read actively during your studying.
To read actively, pause every few paragraphs and think about what you've just read. What points is the author trying to make? How are they supporting those statements? Are there any words you aren't sure of? Try to figure out what they mean from their context, but if you still don't know, look them up. Forcing yourself to really think about what you're reading will improve your critical reading skills and make the TOEFL Reading questions easier to understand and answer on test day.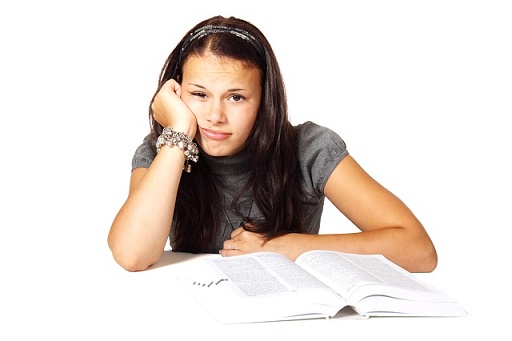 Use Official Practice Materials Wisely
As mentioned above, official TOEFL resources have the best practice questions out there, so you want to make the most of them. Spread these questions throughout your studying; don't use them all up at the beginning or save until right before you take the test. You want to be regularly seeing these questions as you study for the TOEFL.
Also, when you answer these questions, make sure you set aside enough time to really focus on them. It's best if you can take a complete Reading section (three passages and their questions) in one sitting to get used to how it'll feel on the test day. Practice them in a quiet room with no distractions to get your most accurate score.
Practice Writing in English
You're preparing for the TOEFL Reading section, but working on your writing skills will also help you do better on this section. When you write in English regularly, you force yourself to think about how sentences are constructed, how you can express a certain point, and which vocab words you need to use. The more practice you get doing this yourself, the easier it will be for you to understand what's going on in the TOEFL Reading passages on test day.
Try to write in English at least once a week. You can write about what you learned in class that day or another topic that interests you. In addition to helping you prepare for the Reading section, this can also help you on TOEFL Writing.
Review: TOEFL iBT Reading Practice
Knowing what to expect on TOEFL Reading and what skills you'll be tested on will go a long way to helping you do well on this section. Use official and unofficial study resources to help you prepare for this section and get an idea of the passages you'll see and the questions you'll be asked.
In order to get the most out of your TOEFL Reading studying, make it a priority to read university-level texts, read actively, use official materials wisely, and practice writing in English. By following these tips, you'll help yourself build a strong foundation that will prepare you for each skill TOEFL Reading tests.
What's Next?
Looking for more information on the TOEFL Reading section? Learn all the tips you need to know in order to ace TOEFL Reading!
What score should you be aiming to get on the TOEFL? Learn what a good TOEFL score is based on the schools you're interested in attending.
Which words do you absolutely need to know for the TOEFL? Check out our guide to the 327 best words to learn for the TOEFL.
Ready to improve your TOEFL score by 15 points?
Download our best TOEFL Strategy eBook (valued at $14.49) for FREE! Learn the top 5 strategies you must know to improve your TOEFL score. Download it for free now: