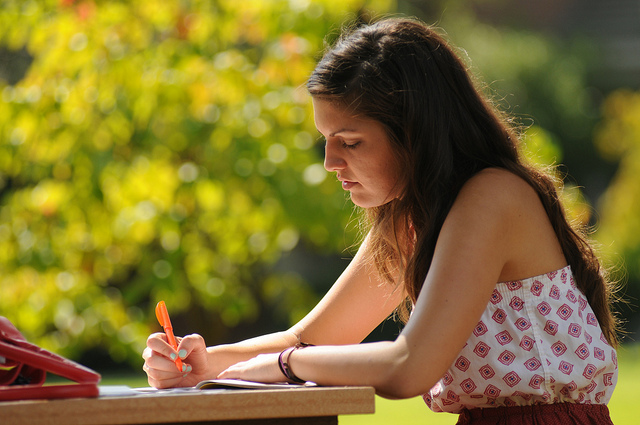 It can be difficult to figure out how to approach the TOEFL, as there are so many TOEFL tips and strategies out there to choose from. This is why we've compiled the 39 most critical TOEFL tips you need to know.
From general test-day advice to preparation tips for each of the four sections, our expert TOEFL strategies will not only help you feel ready for the exam but will also give you the confidence you need to get a high score on test day.
Feature image: University of Central Arkansas/Flickr
Key Preparation Tips for TOEFL
To start, let's go over the most important TOEFL tips you'll need while preparing for the test.
#1: Get to Know the TOEFL Format
Surprises on the TOEFL are anything but fun. So before you take the exam, try to familiarize yourself with all of the basic features of the TOEFL and its scoring system. You should know what the TOEFL sections are, how these sections are arranged, how much time you'll have on each section, and what kinds of questions and prompts you'll get.
By understanding how the TOEFL is structured, you'll know exactly what to expect on test day and can thus prepare accordingly—and more confidently.
Below is an overview of the TOEFL test structure:
| | | | | | |
| --- | --- | --- | --- | --- | --- |
| Section | Order | Time | # of Questions | Score Range | Details |
| Reading | 1 | 60-80 mins | 36-56 questions | 0-30 | Answer questions based on 3-4 academic reading passages |
| Listening | 2 | 60-90 mins | 34-51 questions | 0-30 | Answer questions based on audio clips of conversations, classroom discussions, and lectures |
| Break | 3 | 10 mins | — | — | — |
| Speaking | 4 | 20 mins | 6 tasks | 0-30 | Express your opinion and speak about topics relating to reading passages and audio clips |
| Writing | 5 | 50 mins | 2 tasks | 0-30 | Write about your opinion and in response to a reading passage and audio clip |
| TOTAL | — | About 4 hrs | — | 0-120 | — |
Source: ETS.org
#2: Set a Goal Score
To ensure you'll have the best possible shot at getting accepted to the schools you're applying to, you'll need to set a TOEFL goal score. A goal score is any total score that meets all of your schools' minimum required (or recommended) TOEFL scores.
By meeting or exceeding this score, you increase your chance of gaining admission to not just one of your schools but all of them. A goal score also gives you a concrete number to aim for during your TOEFL prep, allowing you to more easily create a study schedule that works well for you.
#3: Give Yourself Ample Time to Prepare
Before you register for the TOEFL, set aside ample time to prepare for the exam and hone your English-language skills. Three to six months of study time should generally suffice. However, exact time frames will vary depending on your English ability and the amount of time you can dedicate to studying.
If you're already fairly proficient in English and simply want to know how to prepare for the TOEFL, you'll likely need less time to study for the test. In this case, it's best to focus on learning the format of the TOEFL and routinely test yourself using quality practice questions.
If you're less proficient in English, you'll likely need more time to prepare for the TOEFL. Commit time to improving your overall English skills by doing things such as watching English news and conversing with native English speakers. Then, start to narrow your focus to the TOEFL and what kind of English it tests.
Whatever your case, never assume that simply because you know English you'll automatically get a great score. Ultimately, to score highly on the TOEFL, just knowing English isn't enough—you need to prepare diligently using high-quality resources and a solid study plan.
#4: Choose an Early Test Date
An early test date ensures that your TOEFL scores will get to your schools in time. TOEFL scores are sent automatically by mail to schools you selected during registration beginning 13 days after your test.
However, the location of your school will determine how long it'll take for your scores to arrive. Schools located within the US typically receive scores about 20-30 days after the test date, whereas schools located outside the US usually receive them six to eight weeks after the test.
Therefore, if you're applying to US schools, try to take the TOEFL no later than six weeks before your college application deadlines. If you're applying to schools located outside the US, take the TOEFL no later than ten weeks before your deadlines.
#5: Consider Whether You'll Want to Retake the Test
If you think you might want to retake the TOEFL (coming soon), set aside even more time between your test date and application deadlines. This way, if you're dissatisfied with your scores, you'll have plenty of time to study and take the test again.
I recommend choosing a test date at least six months before your college application deadlines. This will give you a few months to work on strengthening your weaknesses before you retake the exam.
Although you can technically retake the TOEFL starting 12 days after your first attempt, doing so isn't advisable since you'll have very little time to prepare and are less likely to make any noticeable score improvements.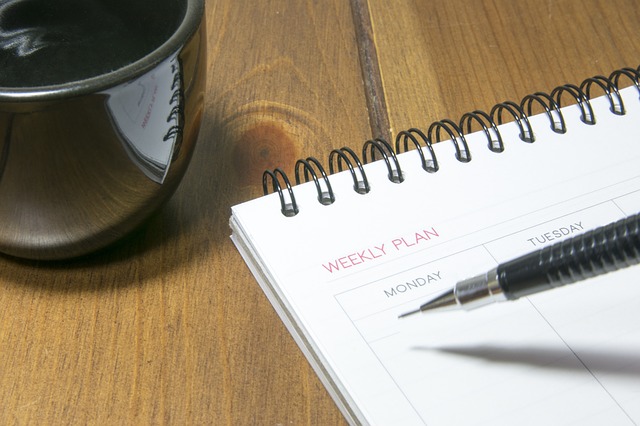 #6: Personalize Your Study Plan
As you study for the TOEFL, always focus on what you don't know rather than what you do know. Doing this ensures you'll spend more time honing your weaknesses and will have a better chance of getting high scores on all four TOEFL sections.
Some of the most common types of weakness for test takers include:
Content weaknesses: This means you're struggling to understand specific concepts and topics. For example, if you struggle with vocabulary and grammar, drilling more vocabulary words and grammar patterns should eventually help you raise your TOEFL score.
Format weaknesses: These weaknesses deal with structural elements of the TOEFL, mainly question types. For instance, if you're constantly getting Reading to Learn questions wrong, you'll need to tailor your study plan so that you're practicing these question types more often than others.
Strategy weaknesses: A strategy weakness means you're having trouble with a particular approach or test-taking method. For example, you might struggle with pacing yourself on the Reading section, or you might not know how to take notes effectively on Listening.
None of the four sections should bring down your TOEFL score, so try to figure out what you struggle with and then study and practice it until it's no longer a major weakness for you.
#7: Use High-Quality Resources
Your study sessions won't be as effective if you're not using high-quality TOEFL resources.
By far, the best resources out there are official ones (those created by ETS). Here are some of the top official resources currently available for free online:
TOEFL iBT Interactive Sampler: This downloadable software contains an abbreviated practice test that's extremely similar to the real TOEFL test in both content and form. You'll get reading passages, audio clips, and even sample responses for the Speaking and Writing sections.
TOEFL iBT Quick Prep: This collection of four PDFs offers a ton of quality practice questions for all sections of the exam as well as audio clips in the form of MP3 files (for volumes 3 and 4 only).
TOEFL iBT Sample Questions: This PDF offers about half a TOEFL test, with questions spanning all four sections. It includes full Speaking and Writing sections; one Reading passage with a question set; and two Listening transcripts with question sets (there are no audio clips, unfortunately).
As for paid, official resources, TOEFL Practice Online (TPO) tests offer one of the most realistic test-taking experiences you can get. However, they cost 45.95 USD a piece, so weigh your options carefully before deciding whether to buy one.
Other options include official TOEFL prep books, including The Official Guide to the TOEFL Test and Official TOEFL iBT Tests Volumes 1 and 2. All of these books, which generally cost around 15-25 USD, contain full-length practice tests and hundreds of practice questions.
Unofficial TOEFL prep books can be excellent resources as well. Our guide to the best TOEFL prep books includes three unofficial ones to consider incorporating into your study plan.
#8: Improve Your Vocabulary
To do well on the TOEFL, you need to have a high range of English vocabulary. Knowing different words allows you to more readily understand the English you read and hear, and gives you the tools to express yourself more clearly and effectively in speech and writing.
Because the TOEFL is an academic test, you must have a solid grasp of high-level, academic vocabulary. Start by reviewing our ultimate TOEFL vocabulary list. Once you've mastered these 300+ words, move on to other vocabulary lists geared toward native English speakers, such as our GRE vocabulary list (which comes with downloadable flashcards!).
Ultimately, the best way to study vocabulary is to use flashcards. You can either make your own paper cards or opt for digital cards. Anki is a free computer program you can use to create, download, and practice flashcards. It uses spaced-repetition software (SRS) to show you difficult cards more often than other cards. I've used this program many times before to study Japanese, so I personally recommend trying it out!
#9: Learn to Recognize Multiple-Answer Questions
Both the Listening and Reading sections contain multiple-choice questions that have more than one correct answer. Multiple-answer questions are worth 1-3 points, depending on the question, and always tell you how many answers you need to choose.
Want to improve your TOEFL score? We have the world's leading TOEFL course.
Built by
world-class instructors from Harvard and MIT
, the
course offers
individual review, interactive lessons, and realistic online praactice, at an affordable price! It's the fastest way to get your target TOEFL score.
Try our 5-day full access trial for free:
On Listening, multiple-answer questions are worth 1 point each and look similar to regular multiple-choice questions. You must get all answers correct to get credit. Here's an example:

On Reading, there are two types of multiple-answer questions. The first type looks similar to a regular multiple-choice question and is worth 1 point. Like the Listening one above, you must get all answers correct to get credit. Here's an example:

The second type is the Reading to Learn question. For this question type, which always comes at the end of a question set, you must select the answer choices that best summarize the content of the passage. This question is worth 2-3 points, and you can get partial credit on it. Here's an example: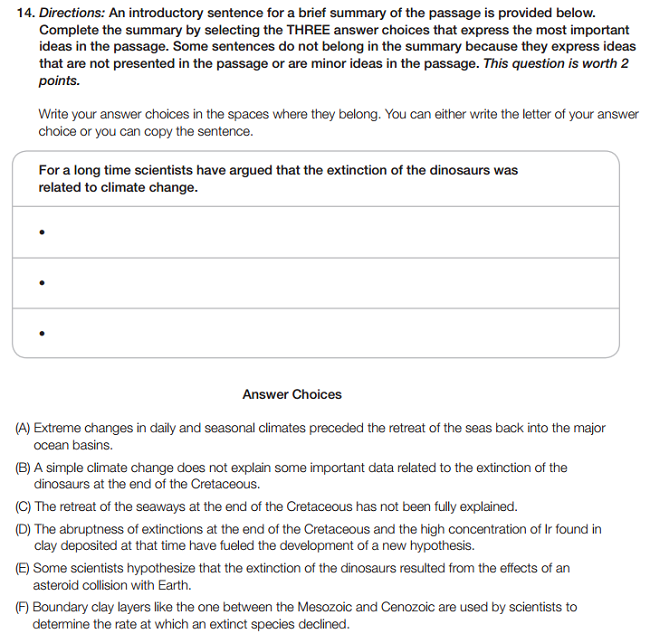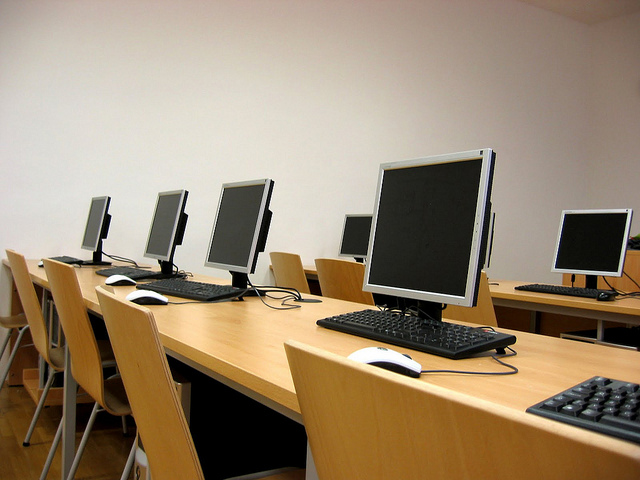 General Test-Day Tips for TOEFL
We've gone over all of the most important ways you can prepare for the TOEFL. Now, let's look at our top TOEFL tips to help you stay calm, focused, and confident on test day.
#10: Get Enough Sleep and Eat Breakfast
In truth, test-day tips actually start the night before test day! To get a good TOEFL score, you must first and foremost take care of yourself. This means you should be getting a full night's rest before test day—not pulling an all-nighter or cramming for hours on end. What's most important is that you rest your brain and avoid wearing yourself out.
You should also eat a healthy, filling breakfast. Nerves can make lose your appetite, but in the end you'll feel worse if you don't eat at all. Because the TOEFL is around four hours long (with only one 10-minute break) and food and drinks aren't allowed in the testing room, try to fill yourself with energy beforehand!
#11: Read All of the Answer Choices
On multiple-choice Reading and Listening questions, take time to read all of the answer choices. Many times test takers only skim the answer choices or mistakenly choose the first answer choice that looks right. Both of these habits often result in an incorrect answer.
The TOEFL is a tricky test—many answer choices sound correct without actually being correct—so always read all of the answer choices closely before making a decision.
#12: Use the Process of Elimination
If you get to a Reading or Listening question you don't understand, don't guess before trying to use the process of elimination.
Here's how the process works: instead of looking for the correct answer choice, you'll look for the wrong answer choices. The more incorrect choices you can eliminate, the higher chance you'll have of selecting the correct answer.
Wrong answer choices can be tough to find but will usually:
State the opposite of the passage or audio clip
Refer to something not discussed in the passage or audio clip
Mention something irrelevant to the passage or audio clip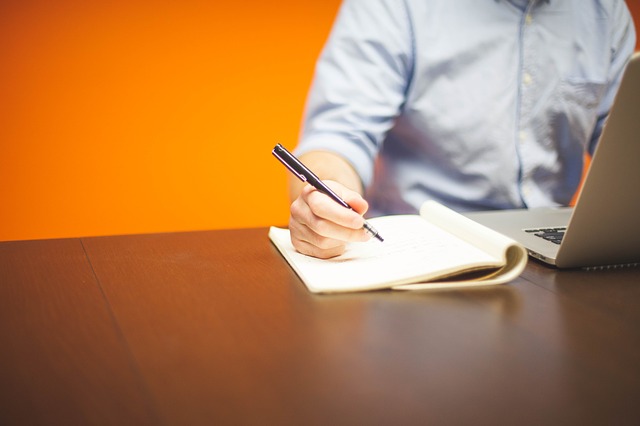 #13: Take Notes Often and Effectively
On test day you'll get scratch paper you can use for taking notes during the TOEFL. While you won't need to take notes on Reading, you'll definitely want to take notes on Listening, Speaking, and Writing.
Here are our top note-taking tips:
Listening: Always write as you listen to the audio clips, keeping track of the main ideas, key concepts and terms, and who says what. Note any solutions or decisions made as well.
Speaking: On the Integrated tasks, take notes as you read the passages and listen to the audio clips. For each Speaking task, briefly outline the two or three main points you'll discuss in your response.
Writing: For the Integrated Writing task, take notes as you listen to the audio clip. For both Writing tasks, spend the first few minutes outlining your thoughts so that you'll have a rough idea as to how to organize your paragraphs, key points, and examples.
For more TOEFL note-taking tips, check out our guide (coming soon).
#14: Answer Every Question
Like the SAT, ACT, and GRE, there are no penalties for wrong answers on the TOEFL. In other words, if you answer a question incorrectly (or don't answer it at all), you won't lose any points. Therefore, you should always answer every question in a section to ensure you'll have the best possible shot at getting the score you want.
On the Reading and Listening sections, every multiple-choice question has four answer choices. So if you guessed on one, you'd have a 25 percent chance of getting it right.
Ultimately, if you're clueless as to how to answer a question or are running out of time, it's far better to just guess (ideally, by using the process of elimination!) than to not answer at all.
#15: Stay Calm
Most importantly, stay calm as you take the test. The TOEFL is a long and tricky exam, especially for first-timers, so you'll need to find ways to keep yourself from feeling overwhelmed.
If you're feeling nervous the morning of test day, find a quiet place to take some deep breaths. Remind yourself that you just need to do your best. And even if you don't get the score you want, you can always retake the test if you really need to.
As you take the TOEFL, try to stay as focused as possible. Letting your nerves get to you can make you lose concentration or commit careless mistakes. If you find that you're feeling overwhelmed at any moment, take a 10-second pause to stretch, breathe, and calm your thoughts.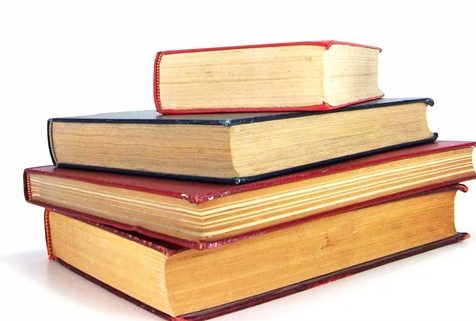 TOEFL Reading Tips
In this section, we give you an array of preparation and test-day tips for the TOEFL Reading section.
#16: Read Complex Texts
The best way to improve your reading ability is to read as many English-language texts as you can. By doing this, you'll not only enhance your vocabulary and grammar knowledge, but you'll also learn how arguments are structured and what ultimately makes them compelling to read.
Popular newspapers, journals, and magazines are excellent places to start. Some options include The New York Times, The Atlantic, The Economist, Discover, and Nature.
As you read, be sure you understand the main point of the text and what the author is trying to say. You should also be able to identify what kinds of transitions and organizational patterns the author uses in order to effectively present his or her thoughts.
#17: Choose a Reading Strategy That Works Well for You
Before taking the TOEFL, you must decide on a reading strategy. Our guide to TOEFL reading passages covers four possible strategies you can use on the Reading section:
Read the entire passage first
Skim the passage and then answer the questions
Answer the questions paragraph by paragraph
Read the questions first
I recommend choosing one of the first three methods, as method 4 tends to be the most time consuming. However, you should choose the method that works best for you, and if that happens to be method 4, then use that one!
To figure out which method is right for you, try out the different strategies above with Reading practice sets. Give yourself about 20 minutes for each passage and question set. Once finished, compare your scores for each set to see which reading strategy yielded the highest score.
#18: Pace Yourself
Many test takers run out of time on Reading. On this section, you'll have 60-80 minutes to read three to four passages and answer 36-56 total questions. But how should you divide this time so that you're not rushing at the end?
Since you'll have 12-14 questions per passage, try to spend no more than 20 minutes on each passage and question set. More specifically, spend about five minutes reading the passage and about one minute per question.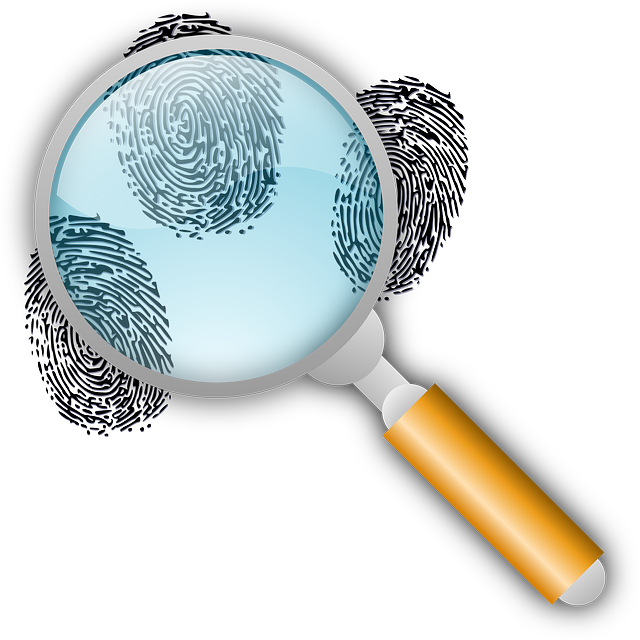 #19: Search for Evidence in the Passages
The trick to Reading is that all questions can be answered using specific evidence in the passages. In other words, all of the information you need to answer a Reading question is directly given to you in the passage—you just have to find it!
For example, if a question asks about a specific paragraph, then the answer will be in that paragraph. You don't need to waste time checking other parts of the passage!
You can practice looking for evidence in TOEFL Reading passages by using high-quality passages and question sets.
#20: Skip Difficult Questions and Return to Them Later
If you encounter a Reading question you don't understand, don't spend a large amount of time worrying about it—just skip it and move on. Moving past difficult questions lets you pace yourself more efficiently and also prevents you from spending too much time working on a single question.
Once you've finished the section, go back to the difficult question and try to rework it. If you still can't figure it out or are running out of time, use the process of elimination (see #12) to take an educated guess. Remember, wrong answers don't count against you, so it's always better to guess than to leave a question blank!
#21: Double-Check Your Answers
If you have extra time at the end of the Reading section, briefly double-check all of your answers. This way you can ensure you didn't accidentally mark a different answer choice than the one you wanted and that you answered all questions in the section.
Double-checking is especially helpful because it lets you look at your answer choices with a fresh set of eyes. If you're not certain about an answer you chose, you can use this time to briefly rework the question: go through the evidence you originally found in the passage and check for any new evidence you might have missed before. If something doesn't make sense, consider changing your answer choice.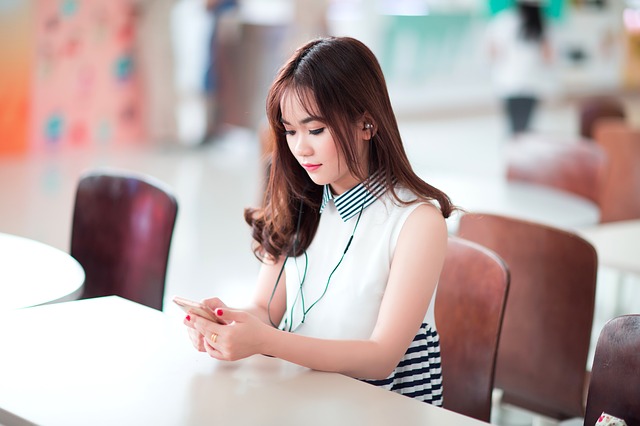 TOEFL Listening Tips
Now, let's take a look at our best TOEFL strategies for the Listening section.
#22: Watch and Listen to English News
One great way to improve your listening skills is to watch English-language news stations, such as CNN and BBC.
If these stations are too difficult for you, though, you can instead start with English news websites geared toward English-language learners. One solid option is VOA Learning English, which provides news audio clips at a slightly slower pace.
BBC Learning English is another helpful resource that breaks down news stories into clear steps and offers audio clips as well as definitions of relevant vocabulary words.
#23: Listen to English Podcasts
Another way to hone your listening skills is to listen to English podcasts. Podcasts allow you to hear how native speakers talk in English. They're especially helpful because they don't use videos or transcripts to guide you, meaning you must rely entirely on your listening skills in order to understand what's being said.
Many podcasts are available through iTunes and various websites. Language-learning website FluentU offers a useful list of English podcasts you can incorporate into your TOEFL prep.
#24: Be Able to Understand Different English Accents
On TOEFL Listening, most speakers will have a North American accent, but you will also hear at least one non-North American accent, which could be a UK, Australian, or New Zealand accent.
If you primarily studied American English, you won't need to worry too much about this. But you should still expose yourself to non-American accents. The best way to prepare is to speak with native English speakers who are not from North America. Additionally, you can try listening to non-American news stations and podcasts (see #22 and #23).
On the other hand, if you studied UK, Australian, New Zealand, or a different (non-American) form of English, you'll definitely need to familiarize yourself with the North American accent. One easy way to do this is to watch movies and TV shows from the US and Canada. You can also listen to podcasts, watch YouTube videos, or chat with native English speakers from North America.
#25: Pay Close Attention to Replayed Audio Clips
On Listening, sometimes a small clip from a lecture or conversation you listened to will be replayed before you answer a particular question. In these cases, always pay close attention to the replayed clip. This is because the clip will for sure contain the answer to the question that comes after it.
Even if you've already taken detailed notes on the full audio clip, listen closely to the replayed clip—you might catch something important you didn't hear the first time around!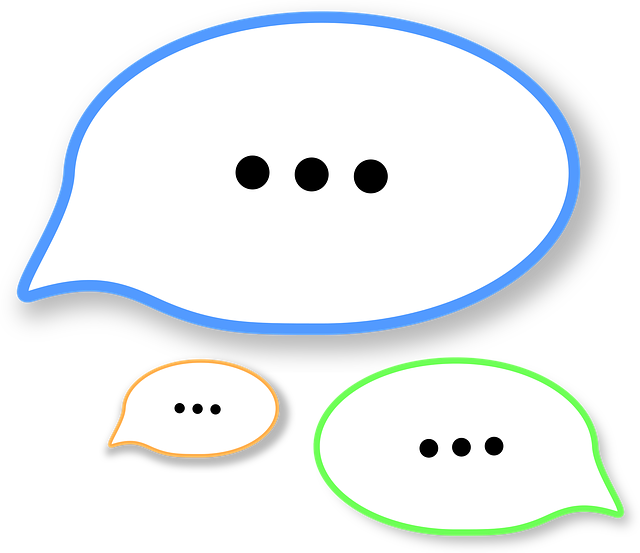 TOEFL Speaking Tips
Up next, we present to you our best TOEFL tips and strategies for the Speaking section.
#26: Talk to Native English Speakers
By far the best way to practice your English-speaking skills is to actually go out and speak with native English speakers. (As a reminder, a native English speaker is anyone whose first language is English, regardless of where he or she was born and raised.)
If you don't personally know any native English speakers, try looking for language groups on Meetup or other social platforms. With Meetup, most groups are free to join and offer a fun chance for socialization and language practice. You can also create your own English-language conversation group if there are none in your area.
Another option is to do online video chat lessons in English. Lessons aren't free, but you can choose a teacher or tutor whose rate works well for you. Popular websites offering video chat services include italki, Verbalplanet, and Live Lingua.
#27: Practice Pronunciation
A big part of the Speaking section is being intelligible, or being able to be understood. This means you must always use clear pronunciation when you speak English.
Know this, though: you will not lose points for having an accent. The truth is, most nonnative English speakers have an accent to some degree, and that's perfectly fine! What's not fine, however, is being asked to repeat yourself, or being misunderstood when you say certain English words.
To help with your pronunciation, I suggest reviewing the English sounds commonly thought to be most difficult for nonnative speakers. These include:
The hard "th" (as in "think")
The soft "th" (as in "then")
H
J
V
R
L
Ng (as in the sound you make at the end of "talking")
Generally, the most difficult sounds for you will be the ones that aren't in your native language. 
For additional help, try watching YouTube videos that go over English pronunciation, or ask a native English speaker to explain how to pronounce certain sounds and words you often struggle with.
#28: Record Your Responses
As you practice for TOEFL Speaking, record your responses to TOEFL Speaking topics and then listen back to them. Make sure that you speak for 45-60 seconds on each topic (in accordance with the official time limit for your particular Speaking task).
Once you finish speaking, listen to your recording and evaluate yourself using the TOEFL Speaking rubric. Your goal should be to develop a more objective view of what sounds and grammar you need to work on in order to get a higher Speaking score.
As you grade yourself, ask yourself the following questions:
Do you answer the prompt completely?
Are you clear and easy to understand?
Do you stumble over your words or pause too much?
Do you make many grammatical mistakes?
If you're struggling to score your own responses, ask a native English speaker to grade them for you and offer feedback on what you can improve.
#29: Listen to Sample High-Scoring Responses
Not sure how to respond to a TOEFL Speaking prompt? Then try listening to sample high-scoring responses.
ETS offers a few examples of quality Speaking responses through its YouTube video series, "Inside the TOEFL Test." The three videos below cover all six types of Speaking tasks, and each offers one real response to a TOEFL Speaking prompt.
Speaking Questions 1 & 2
Go to 4:10 for the response.
Speaking Questions 3 & 5 (Campus Situations)
Go to 5:15 for the response.
Speaking Questions 4 & 6 (Academic Courses)
Go to 5:50 for the response.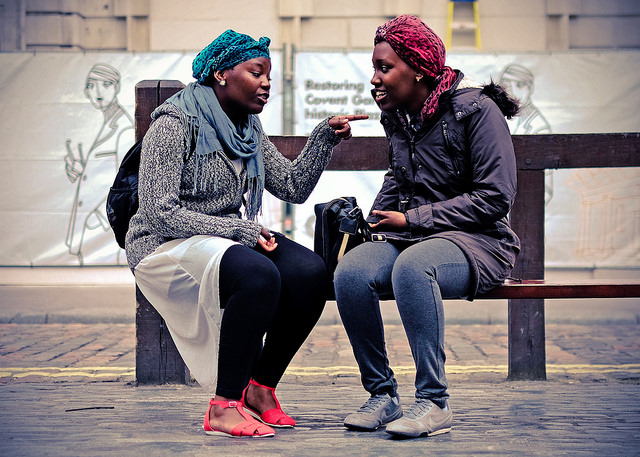 #30: Enunciate and Use a Natural Pace
During the TOEFL, you'll record your answers into a microphone attached to a computer, so make sure you're speaking clearly for the raters to be able to understand you without issue. This means you'll need to use correct pronunciation (remember, having an accent is OK, just as long as native speakers can understand what you are saying!) as well as natural intonations.
Speaking clearly also means using a natural pace. If you speak too fast, your words and sentences will likely run together, making it difficult to understand your responses. This is why it's best to enunciate your words and speak at the same speed you use in everyday conversation.
#31: Ignore Background Noise and Speak Up
On test day, other test takers in the testing room will likely get to the Speaking section around the same time you do. This can make it difficult to focus on what you're saying and whether you're speaking loud enough for raters to be able to hear your responses.
The key here is to ignore the background noise and speak a little more loudly than you normally do. Don't let the voices distract you from your tasks, and don't worry about whether your microphone is picking up sounds from other test takers—raters understand that test centers can get loud!
While you shouldn't shout into your microphone, be careful not to speak too softly. Whispered words are especially difficult to hear if there's background noise, so speak up, stay calm, and focus on delivering a great response.
#32: Talk the Whole Time
On TOEFL Speaking, you'll have 45 seconds to speak on tasks 1 and 2 (the Independent tasks) and 60 seconds to speak on tasks 3-6 (the Integrated tasks).
But these time limits aren't simply maximums. In reality, you'll need to speak for the entirety of the time limit. If you don't use up all of the time you're given to speak, you'll likely lose points. Therefore, you'll need to practice answering TOEFL Speaking prompts so that you are able to speak for precisely 45 and 60 seconds.
If you have time left on the clock during a task, use the rest of your time to:
Elaborate on a point or example you've already given
Explain an additional point
Conclude your response with a brief closing remark or summary (our TOEFL Speaking templates can teach you how to do this!)
On the other hand, if you feel you might run out of time, try to wrap up your final point with a clear statement. You shouldn't lose any points if you don't include a conclusion, so don't bother squeezing one in if you don't have enough time to do so.
#33: Don't Pause for Too Long
Although slight pauses are normal and even expected on the TOEFL, you'll only have 45-60 seconds to speak, so try not to insert too many lengthy pauses.
This doesn't mean you shouldn't pause at all, of course. Pausing briefly to take a breath or end a sentence is completely natural! It's also OK to use occasional filler words, such as "uh" and "um," as you move from one idea to the next.
Just be sure you keep pauses to a maximum of 1-2 seconds and don't overuse filler words. Fewer long pauses allows your responses to flow more smoothly and signals to the raters that you can respond to prompts in English without needing a ton of time to plan what to say.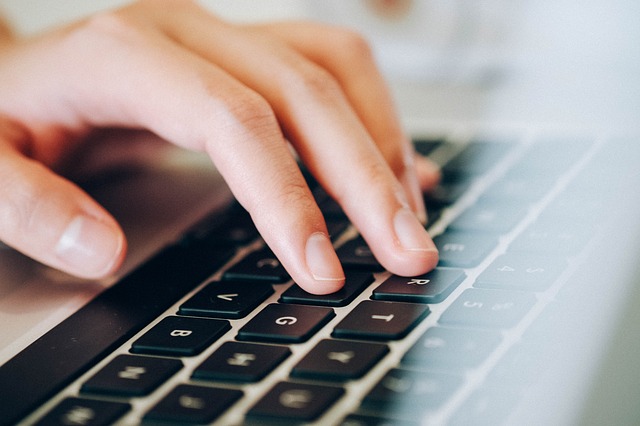 TOEFL Writing Tips
At last, we get to the TOEFL Writing section! Below, we introduce the most useful tips for TOEFL Writing prep and test-day success.
#34: Keep a Journal
Undoubtedly, the best way to prepare for TOEFL Writing is to actually write consistently in English. And one easy way to do this is to keep a regular journal.
I recommend writing in your journal every day or every other day to ensure you're always practicing your English composition skills. As you write, try to use an array of vocabulary and grammar, especially any new words or patterns you've recently learned.
If you're not a fan of traditional journaling, consider creating a blog or online journal. Lang-8 is a free website that lets you post diary entries and other forms of writing in your target language. After you post an entry, native English speakers correct your grammar and offer feedback. This is an extremely helpful website and one I personally recommend (I've used it for studying Japanese), especially if you want to meet others who are studying English like you.
#35: Practice Timed Writing
In addition to keeping a journal, practice timed writing exercises using high-quality TOEFL Writing prompts (you can also use our 13 original Writing topics). Doing this will help you get used to writing essays within short time frames.
On task 1, you'll have just 20 minutes to write a response of 150-225 words. On task 2, you'll have slightly more time—30 minutes—to write a longer response of at least 300 words. In total, then, you'll have less than an hour to write two essays!
As you practice, make sure you're timing yourself appropriately. You should also type your essays on a computer so that you're giving yourself a more realistic test-taking experience. Once you finish, score your essays using the official TOEFL Writing rubric, or get a native English speaker to score them for you.
#36: Look at Sample High-Scoring Responses
Not sure how to grade your own TOEFL Writing practice essays? Then try using sample responses to teach you what a high-scoring essay entails.
Luckily, ETS has compiled several examples of TOEFL Writing responses in a free PDF. With this resource, you can see what high-scoring, mid-scoring, and low-scoring responses look like for both the Integrated and Independent Writing tasks.
You can also find many unofficial sample TOEFL responses online. Many of these aren't particularly high quality, though, so use only those that contain realistic TOEFL prompts and essays. One website I highly recommend is TOEFL Resources, which offers dozens of sample high-scoring responses for a variety of official and unofficial Writing prompts.
#37: Memorize Common Transitions
Another tip is to memorize transitions. Transitions are words and phrases that connect similar thoughts or indicate changes in thought. On TOEFL Writing, transitions can make your writing sound smoother and help your thoughts flow better.
We offer an extensive 54-word list of transitions in our guide to TOEFL Writing templates. Below are some examples of these transitions:
First
Second
Next
Also
Additionally
In addition
Furthermore
Moreover
Finally
Lastly
However
Therefore
For example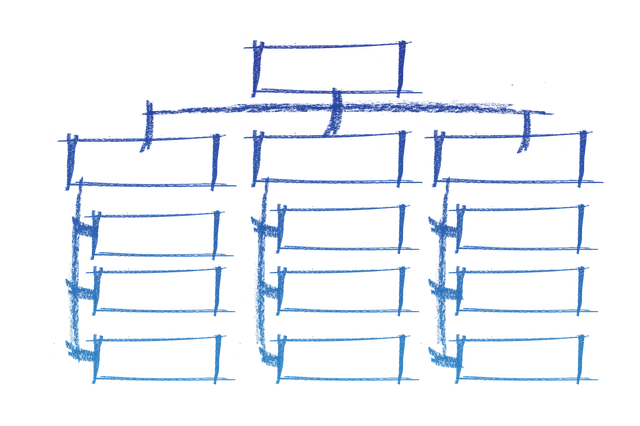 #38: Make an Outline
On test day, before you begin writing your essay, it's important to take time to come up with a brief outline of what you plan to write about.
Using your scratch paper, jot down the three main points you want to discuss as well as any key details or examples you can use to support your points. Your outline doesn't need to be super detailed, so feel free to just write down a few keywords—don't bother writing full sentences!
Additionally, don't write any introductions or conclusions; this information isn't critical to your essay, and you can come up with ideas for these as you get closer to the end of your writing time. (Most of the time, you don't even need a conclusion anyway!)
#39: Use Your Time Wisely
On both Writing tasks, try to spend most of your time actually writing out your essays. For the Integrated task, spend no more than two or three minutes making an outline. And for the Independent task, spend no more than five minutes.
If you didn't finish reading the passage for the Integrated task, it's OK to use some of your writing time to finish reading it—just don't spend too much time doing this. In short, limit any passage reading (or rereading) to one or two minutes at most.
Conclusion: The Best TOEFL Tips for Success
Our 39 essential TOEFL strategies above are guaranteed to give you confidence on test day and help you get the TOEFL score you need for admission to your schools.
To summarize, here's what you should take away from this guide:
Get to know everything there is to know about the TOEFL. Having a solid understanding of how the test works—from its format to its question types to its time limitations—means fewer surprises for you on test day and an overall smoother test-taking experience.
Study diligently and consistently. You can't expect to do well on the TOEFL by just knowing English alone. (If that were the case, native English speakers would have the highest average TOEFL score, but we don't!) Therefore, spend ample time preparing for the test, focusing on your weaknesses, and practicing with high-quality materials.
Have confidence in your test-day strategies. Test day can feel overwhelming, but as long as you use all of the strategies we've given you above, stay optimistic about your progress. You already know what you need to do, so be confident and remember that you can do this!
What's Next?
Looking for more help on the TOEFL sections? We give you tons of tips on how to ace the TOEFL Reading, Listening, Speaking, and Writing sections, as well as several resources to help you reach your goals.
Need more TOEFL tips? Our easy-to-follow guide goes over the top eight tips you'll need to know to prepare for test day.
Ready to improve your TOEFL score by 15 points?
Download our best TOEFL Strategy eBook (valued at $14.49) for FREE! Learn the top 5 strategies you must know to improve your TOEFL score. Download it for free now: