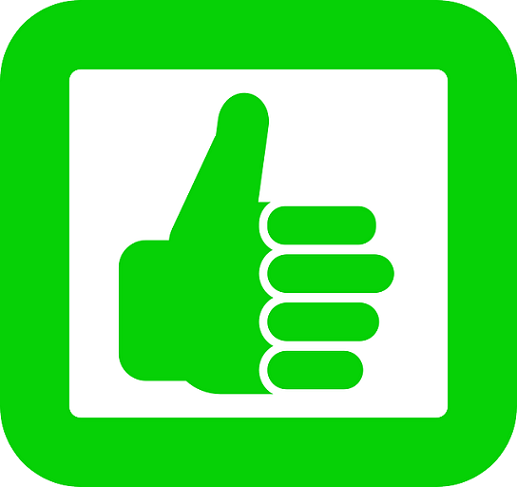 What's a good TOEFL score? Is it enough to just get above average or do top schools require more? If a school lists a minimum TOEFL requirement, can you meet that score and still get in, or should you aim even higher? And how do you find this information anyway?
This guide will explain everything you need to know about what a "good" TOEFL score is. First we'll go over what great, good, and poor TOEFL scores are based on average exam results. Next, we'll go over each step you need to take to figure out your personal "good" TOEFL score based on the schools you're interested in, as well as where to find all this information. At the end of the guide we'll also go over the next steps to take once you figure out what your personal TOEFL score goal.
Short on time? Watch this 4-minute video for key points. Read the entire guide to understand everything you need to know!
What Is a Good TOEFL Score Compared to Other Test Takers'?
First we'll look at what a general "good" TOEFL score is compared to the scores of other TOEFL test takers. To review, the iBT TOEFL (the computer-based version of the TOEFL that the vast majority of people take) contains four sections: Reading, Listening, Speaking, and Writing. Each of these sections is scored from 0-30, so your total TOEFL score can be from 0-120. This guide will focus primarily on iBT TOEFL scores, although the sites linked here also provide scores for the paper-based/PBT TOEFL as well. The method for figuring out a "good" score is the same for both versions of the exam.
ETS, the organization that designs and administers the TOEFL, collects data on how well test-takers do. The data below is taken from all the people who took the TOEFL in 2015. The chart uses percentiles to determine "great," "good," and "poor" TOEFL scores for each section, as well as for total TOEFL scores.
Note that to get the proper percentiles, averages of the scores sometimes had to be taken. This means that the chart contains some scores with decimals, even though the actual TOEFL only uses whole numbers for scoring.
TOEFL Score Percentiles From Test-Takers in 2015
| | | | | | |
| --- | --- | --- | --- | --- | --- |
|   | Reading | Listening | Speaking | Writing | Total Score |
| Great (top 25%) | 26 | 26 | 23.5 | 24.5 | 98 |
| Good (average) | 21.5 | 21.5 | 21 | 21.5 | 84 |
| Poor (lowest 25%) | 16.5 | 16 | 18.5 | 18.5 | 69 |
From the chart, we can see that a "good' score is the average score students taking the TOEFL earned. In 2015, this would mean earning an 84 on the TOEFL. If you achieved a "great" score, that would mean you scored better than three-quarters of the people who took the TOEFL, which is quite good. In the following sections, we'll determine if these scores are good enough to get you into the schools you're interested in. "Poor" scores represent the bottom quarter of scores from TOEFL exam takers in 2015. Scoring in that range isn't ideal, however; it does not automatically mean you won't get into any schools.
Now you know the average scores of all the people who took the TOEFL in 2015. One definition of a "good" TOEFL score could be anything above the average. However, that definition doesn't take into account your personal goals and the schools you're looking to get into. You'll need a much more personalized definition of "good" to really know what TOEFL score you should be aiming for. Keep reading to find out how to do that.
What Is a Good TOEFL Score for You?
The best definition of a good TOEFL score is that it's the score that gets you into your schools of choice. Most schools have a cutoff TOEFL score, or a TOEFL score you must meet in order to be considered for admission. In many cases, meeting this cutoff score is enough for the school to feel confident about your English skills. However, in some cases, it's recommended that you score higher than the cutoff score to improve your chances of being admitted, while some schools offer alternative requirements if you don't meet their TOEFL cutoff score. This is explained in more detail in step three of the next section.
Again, everyone has a different definition of what a "good" TOEFL score is since it's based on the schools you want to get into. Getting a perfect or very high TOEFL score is a great achievement, but it likely won't help your admission chances that much, and if you spend so much time working on raising your TOEFL score that you neglect other areas, such as your grades or extracurriculars, it could actually end up hurting your chances of getting into your top schools. Similarly, while a below average TOEFL score may not seem that impressive, it may be enough to get you into the school you want.
To figure out what a good TOEFL score for you is, you'll need to gather information from the different schools you're interested in. The next sections walk you through the steps you need to follow to do this.
How to Determine Your TOEFL Score Goal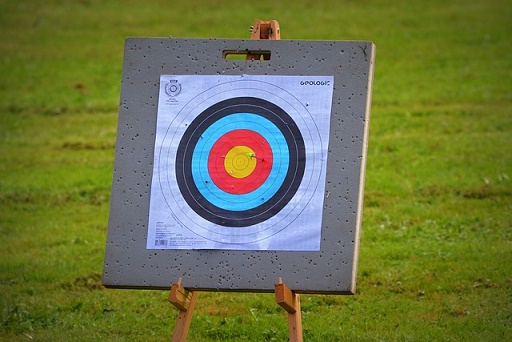 #1: Make a List of the Schools You're Interested In
Your first step is to make a list of all the schools you're interested in attending. Write or type out this list, giving each school its own line. At this point, you don't need to have a final list of the schools you want to apply to; a rough guide of schools you may be interested in attending is enough.
Here's an example of the table you're going to want to create. For now, just fill in the first column.
| | | |
| --- | --- | --- |
| School | Minimum TOEFL Requirement | Notes |
| University of Michigan | | |
| University of Iowa | | |
| MIT | | |
| Iowa State University | | |
#2: Find Each School's Average/Required TOEFL Scores
The next step is to find the required TOEFL score for each school. Schools will usually post this information on their admissions page. You can also check out our guide to see required TOEFL scores for 64 universities often popular with international students.
The minimum required total TOEFL scores range from 45-100 for different schools, with many schools requiring scores from 70-80. This is below the average TOEFL score from the 2015 data, which means that even a score that's not "good" based on average scores can be enough to get you into many schools.
On your list, for each school you're interested in, add the required TOEFL score next to the school name. Be sure to include all the necessary information. Some schools only require a minimum total score, some schools have minimum scores for each section, and some schools have different TOEFL requirements depending on what you plan on majoring in. Make sure you put down the correct information to ensure you're setting an accurate score goal.
| | | |
| --- | --- | --- |
| School | Minimum TOEFL Requirement | Notes |
| University of Michigan | 100 | |
| University of Iowa | 80 | |
| MIT | 90 | |
| Iowa State University | 71 | |
#3: Make Adjustments
Now you know the minimum requirements for your list of schools, but should you be aiming higher than those scores? Will getting higher than the minimum required score increase your chances of getting accepted? In most cases, the answer is no. Getting a TOEFL score that's significantly higher than the requirements definitely won't hurt your application, and it will likely make navigating an English-speaking school easier, but, in most cases, it won't help your application that much.
Most schools choose their TOEFL requirements based on the language skills they believe are required to do well there. As long as you meet the requirement, it's assumed you'll be able to manage the language barrier well enough. However, this isn't true for every school, and there are some schools where a higher-than-required TOEFL score can raise your chances of getting in.
Sometimes this information is mentioned directly on a school's website. The admissions page may state that any TOEFL score that meets or exceeds the requirements is enough, or it may say that scores higher than the requirement help your application. For example, MIT has a required TOEFL score minimum of 90, but a total score of at least 100 is "recommended." In this case, you should be aiming for a total score of 100 in order to be sure your TOEFL score doesn't bring down the rest of your application.
Some schools, such as Colorado State University and Drexel University, also state that they may consider students with TOEFL scores below their minimum requirements. You should still aim to meet their TOEFL requirements, just to be safe, but it is something to consider if you can't meet your goal. Some schools don't require TOEFL scores if you meet other requirements, such as a certain number of years of schooling at an English-speaking school or a high enough score on the Critical Reading section of the SAT.
Next to each school, include any of this additional information you find to give yourself the most complete picture of what TOEFL score you should be aiming for. If you can't find this information on the school's website, it's a good idea to call or email the admissions office directly to be sure you have the most accurate information.
| | | |
| --- | --- | --- |
| School | Minimum TOEFL Requirement | Notes |
| University of Michigan | 100 | Section scores 23+ in Listening & Reading and 21+ in Speaking & Writing. Can be exempted from taking the TOEFL if your SAT critical reading score is 600 or above, or both your ACT reading and English scores are 27 or higher. |
| University of Iowa | 80 | No subscore below 17. Admitted students will also need to take an on-campus English Evaluation unless they have a TOEFL score of 100 or higher. |
| MIT | 90 | 100 recommended |
| Iowa State University | 71 | Minimum score of 17 in both the Writing and Speaking sections |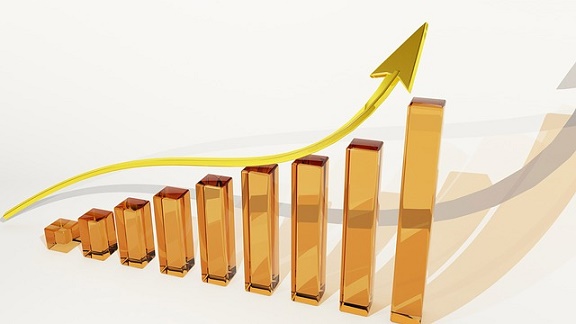 #4: Find the Highest TOEFL Score From Your List
Now that you have your list of required and desired TOEFL scores for the schools you're interested in, look through the list and find the highest score. This is your goal score, and getting it would mean you got a "good" TOEFL score since it would meet the requirements of all the schools you're interested in.
From our example, this would be the score of 100 required by the University of Michigan and recommended by MIT. It would also include section scores of at least 23 for Listening and Reading and at least 21 for Speaking and Writing to further meet the University of Michigan's requirements. (Although, if you meet their requirements, you may be exempt from submitting TOEFL scores to U of M. In that case, your TOEFL score goal would still be the 100 recommended by MIT with no section score below 17, as required by both the University of Iowa and Iowa State University.)
Once you've found this good TOEFL score, write it down and tape it somewhere where you'll see it, such as your desk. Keep it visible while you're studying to remind you of the score you need to earn and to motivate you to reach your TOEFL goal.
Conclusion: So What Is a Good TOEFL Score?
Now you know exactly what your score goal for the TOEFL is based on the requirements and recommendations of schools you're interested in. Remember that a good TOEFL score is simply one that gets you into the program of your choice.
The next step, if you haven't already, is to take a practice TOEFL and see what score you get. Is the score pretty close to your goal score? Do you have some ground to make up before the real exam? Taking a practice exam will give you a good idea of how much you need to improve and which areas you need to improve the most in.
Once you have this information, start (or continue) your studying. You'll likely want to use a variety of resources to help you prepare for the TOEFL. We have guides to the best TOEFL prep books as well as a list of the most commonly seen vocabulary words on the TOEFL. Keep on track with your studying, set regular goals, and you'll be able to meet your goal score and achieve your "good" TOEFL score!
Want to improve your TOEFL score? We have the world's leading TOEFL course.
Built by
world-class instructors from Harvard and MIT
, the
course offers
individual review, interactive lessons, and realistic online praactice, at an affordable price! It's the fastest way to get your target TOEFL score.
Try our 5-day full access trial for free:
What's Next?
Now that you know how to get a great TOEFL score, you need to know how to send your scores to schools. Learn the six steps to sending your TOEFL scores by reading our guide.
Practice tests are one of the best ways to prepare for the TOEFL. We've gathered information on the highest-quality TOEFL practice tests into one place so you have access to the best study materials.
Which words do you absolutely need to know for the TOEFL? Check out our guide to the 327 best words to learn for the TOEFL.
Ready to improve your TOEFL score by 15 points?
Download our best TOEFL Strategy eBook (valued at $14.49) for FREE! Learn the top 5 strategies you must know to improve your TOEFL score. Download it for free now: