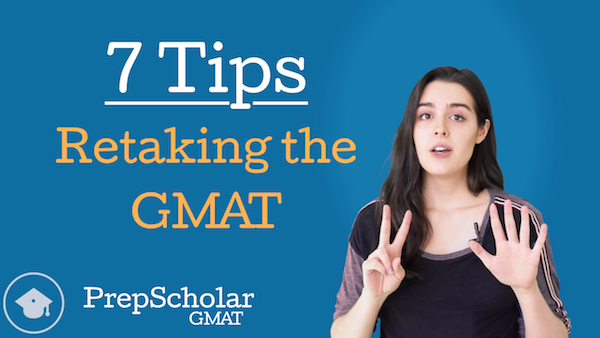 Retaking the GMAT is common, but it is most often not very successful — the average score improvement on a second try is only about 30 points. In some cases, that's enough to get into your dream school, but in many others, it's a waste of a $250 test and weeks or months of study.
So how can you be sure that your GMAT retake won't leave you needing to schedule yet another retake? In "7 Tips for Retaking the GMAT", we walk you through the top tips for getting the score you want on your retake test day.
To achieve your goal score, it's important to approach your GMAT retake differently than your previous attempt(s), as well as to use your previous test experience to your advantage. In these 7 tips, we cover
whether or not you should be retaking the GMAT (it isn't for everyone).
when you should schedule your GMAT retake based on how much time you'll need to get the score improvement you want (and how to calculate this yourself using your previous GMAT score).
how you should structure your study leading up to retaking the GMAT.
how you should approach the day of your GMAT retake itself.
We also dig into the value of investing in certain study tools (such as the GMAT Enhanced Score Report and personalized programs/tutoring) for building out and sticking to a study plan that will work for you.
Watch the video to learn more!
To stay updated on our latest GMAT videos, you can subscribe to our new PrepScholar GMAT YouTube channel — we'll have three new free videos every month.
Not sure how or what to study? Confused by how to improve your score in the shortest time possible? We've created the only Online GMAT Prep Program that identifies your strengths and weaknesses, customizes a study plan, coaches you through lessons and quizzes, and adapts your study plan as you improve.
We believe PrepScholar GMAT is the best GMAT prep program available, especially if you find it hard to organize your study schedule and don't want to spend a ton of money on the other companies' one-size-fits-all study plans.
Happy GMAT studies, and good luck retaking the GMAT!
Was this helpful? Sign up for FREE GMAT and MBA guides!