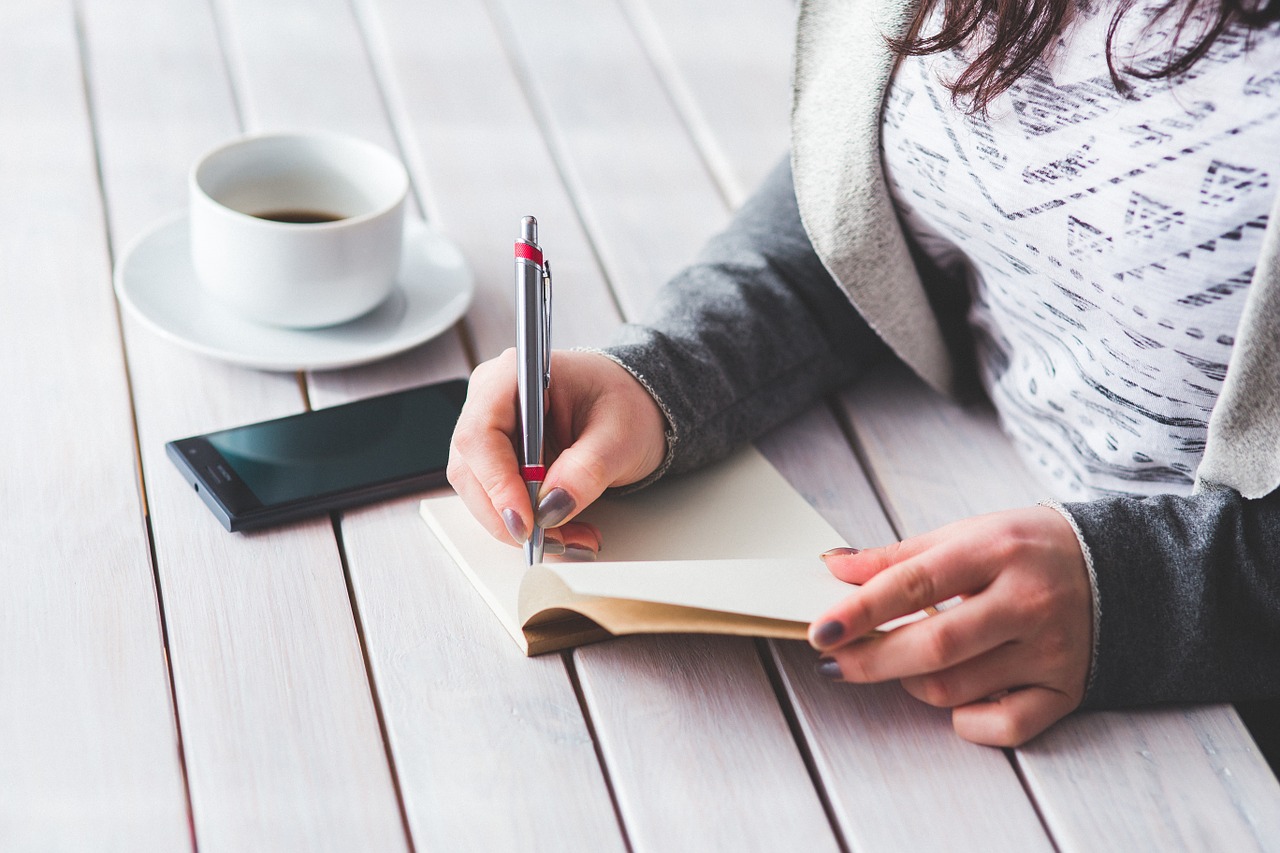 Practice questions are an essential part of any GMAT prep. But how do you find the best GMAT sample questions?
In this article, I'll address what to look for in GMAT practice questions, the pros and cons of both official and unofficial GMAT test questions, and tips on creating an effective GMAT study plan using these resources.
What to Look for in GMAT Sample Questions
There are a wide variety of GMAT sample questions out there. How do you know if you're using quality practice ones? These are a few of the characteristics of good GMAT practice questions, whether they're official or unofficial.
#1: Same Format and Question Types as the Real GMAT
Once you start taking GMAT practice tests, you'll get a feel for how GMAT questions should look: how long they are, what they look like on the screen, the topics they tend to cover, and the style in which they're written, for example. In every section, there will also be a mix of question types: the quant section always includes both data sufficiency and problem-solving questions, while the verbal section always includes a mix of sentence correction, reading comprehension, and critical reasoning questions.
The GMAT example questions you choose as you prepare for the test should be as similar as possible to real questions written by the Graduate Management Admissions Council (GMAC). The closer you can get to simulating real testing conditions, including everything from visuals to question content, the more comfortable you'll feel on the day of the test. Also, answering GMAT practice questions that are similar to those you'll encounter on exam day will help you gauge your progress and potential GMAT score range accurately.
Not sure how or what to study? Confused by how to improve your score in the shortest time possible? We've created the only Online GMAT Prep Program that identifies your strengths and weaknesses, customizes a study plan, coaches you through lessons and quizzes, and adapts your study plan as you improve.
We believe PrepScholar GMAT is the best GMAT prep program available, especially if you find it hard to organize your study schedule and don't want to spend a ton of money on the other companies' one-size-fits-all study plans.
#2: Computerized (and Hopefully Adaptive)
The GMAT is a computerized adaptive test (CAT), which means it adapts to the test taker's skill level in real time to determine both their score and the mix of questions they're given. Ideally, GMAT sample questions should follow this format, so you can be best prepared for what you'll see and experience on test day. Practice resources in CAT format will usually advertise that fact prominently. If they don't, they're likely not in the format of the official GMAT.
Obviously not every resource you use will be in CAT format—for example, if you're using a book to do drills on specific question types. But a sizable portion of your prep should be done using practice questions in CAT format.
#3: Accurate Difficulty Levels
The GMAT always includes a mix of easy, medium and difficult questions. How many you receive of each will depend partly on the computerized adaptive test: You'll start with 'medium' questions, and if you answer those correctly, you'll be given more difficult questions on average; if you answer them incorrectly, you'll get easier questions on average. However, every test taker will receive some questions at all three difficulty levels.
Your selection of practice GMAT questions should be at the same difficulty level as the real GMAT test questions. As you prepare, you'll be able to tell if your sample GMAT questions seem too easy or too difficult on average. Practicing with either too-difficult or too-easy questions might give you an inaccurate picture of your probable ultimate GMAT score, and could also leave you underprepared for the real GMAT.
#4: Organized by Skill and/or Difficulty
You should target your weaknesses when completing GMAT practice questions. You may struggle more with data sufficiency questions than with problem-solving questions on the quant section, for example, or you may do well on most geometry questions but wrestle more with trigonometry and algebra. Alternatively, you may have mastered easy questions across the board and might need to focus on medium and/or difficult questions instead.
Resources that offer customizable sets (based on question type, skills tested, and difficulty level) of GMAT practice questions, or that separate the questions according to those categories, will help you study more effectively and in a more organized fashion than ones that aren't labeled according to type or that are randomly compiled. The more specifically each question is categorized, the more effectively you will be able to form a study plan that hones in on your specific problem areas.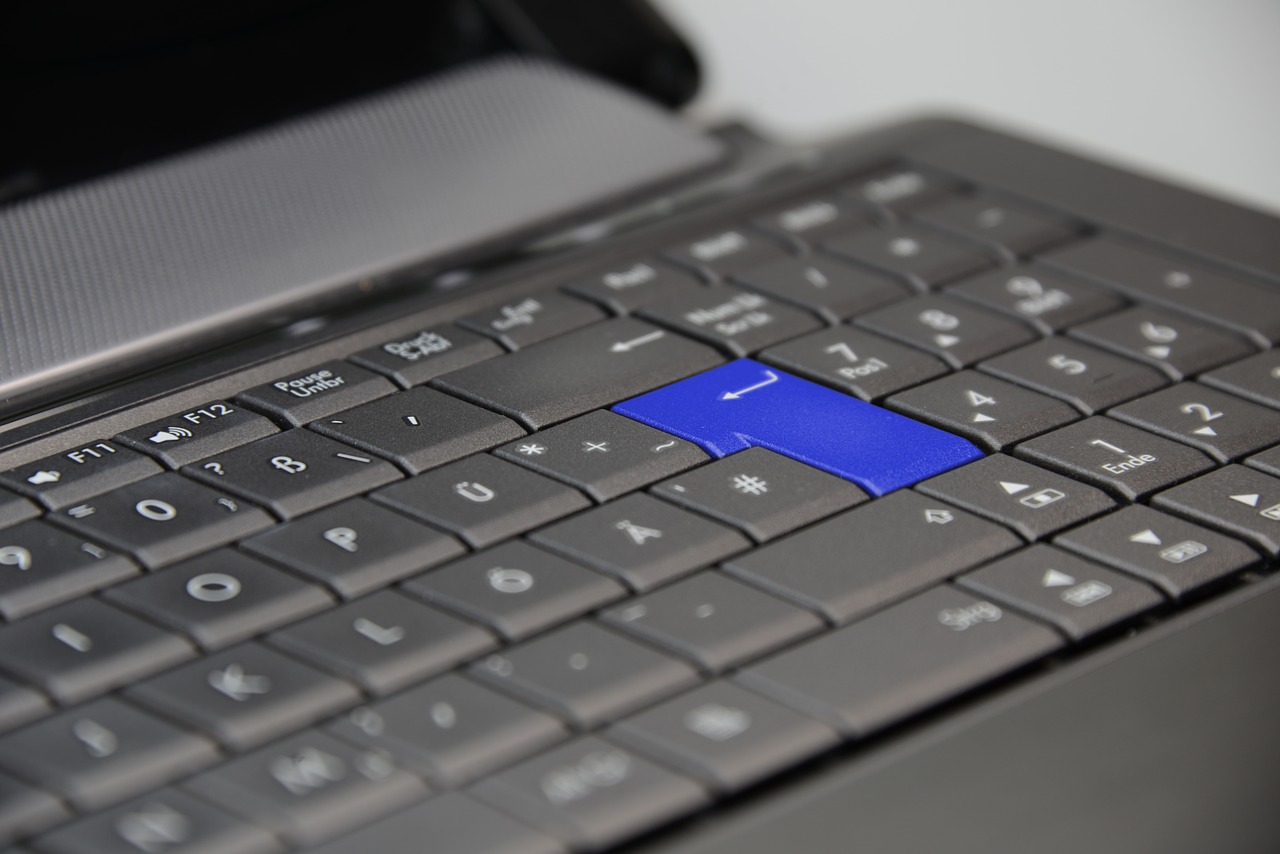 Official GMAT Practice Questions
The Graduate Management Admissions Council (GMAC) releases a variety of practice resources that use official GMAT sample questions, either written by the test makers themselves or adopted from retired exams. For each resource, I'll go over what's included, its strengths and weaknesses, and the best way to make use of it in your prep.
The official GMATPrep Software is the best resource for GMAT practice questions available. It contains two full-length simulated computerized adaptive tests. Everything is written by GMAC, so you know you're getting the real thing. You can take the two practice tests as many times as you like, but you'll likely repeat some of the same questions if you take each one more than once.
You can customize your sets of practice questions, choosing 1-15 questions of each type (critical reasoning, sentence correction, and reading comprehension, for verbal) and difficulty (easy, medium, or difficult). In addition to the questions on the two practice tests, there are 90 additional practice questions available on the software.
The software also includes a detailed breakdown of GMAT question types and strategies, as well as a review of skills you'll need for the quant section.
The Good:
It's free for registered users of mba.com. Just create an account.
The practice questions are identical in length, format, style, content, and visuals to what you'll see on the GMAT.
Answer explanations are step-by-step and in-depth, and you can go back and review or drill questions you previously got wrong as many times as you like.
Detailed performance reviews break down what you're getting wrong so you can hone in on your weak spots, including specific question types and skill sets
The Bad:
Not much! The GMATPrep exams are great GMAT example tests. There aren't many resources that can beat official questions under simulated testing conditions, and it's free.
However, there are only two full-length practice tests, so you'll likely need to supplement these practice questions with other resources.
Also, while the quant review is great, there isn't a similar resource available on the software for the verbal section.
How to Use It:
It's best to start off your GMAT prep by taking one of the two full-length simulated tests on the GMATPrep software. Since the practice questions and score report are so realistic, the results will serve as a good barometer of your starting point.
After you complete the rest of your prep with other practice questions, you should take the second GMATPrep practice test a few weeks before you take the GMAT. This will give you a good idea of where you stand before exam day.
An official addition to the GMATPrep Software, the GMATPrep Question Pack contains 404 additional official questions.
You can create custom sets of practice questions of any length based on your needs. Each set of questions can be completed in either 'exam mode' (timed, under simulated test conditions) or 'study mode' (untimed). The Question Pack will cost you $29.99 to download.
The Good:
This resource contains practice questions that aren't available in any other official prep materials.
Your performance reviews for these practice questions will be integrated into your overall progress reports in the GMATPrep Software, allowing you to get an even more accurate picture of what your needs are in terms of prep.
The Bad:
There isn't much of a downside to official questions as a supplement to your overall prep.
How to Use It:
Once you've taken a few practice tests and figured out your weaknesses, create custom practice question sets that target your difficult spots (particular sections, question types, or question difficulty levels). These will serve as drills to beef up your skills in those areas.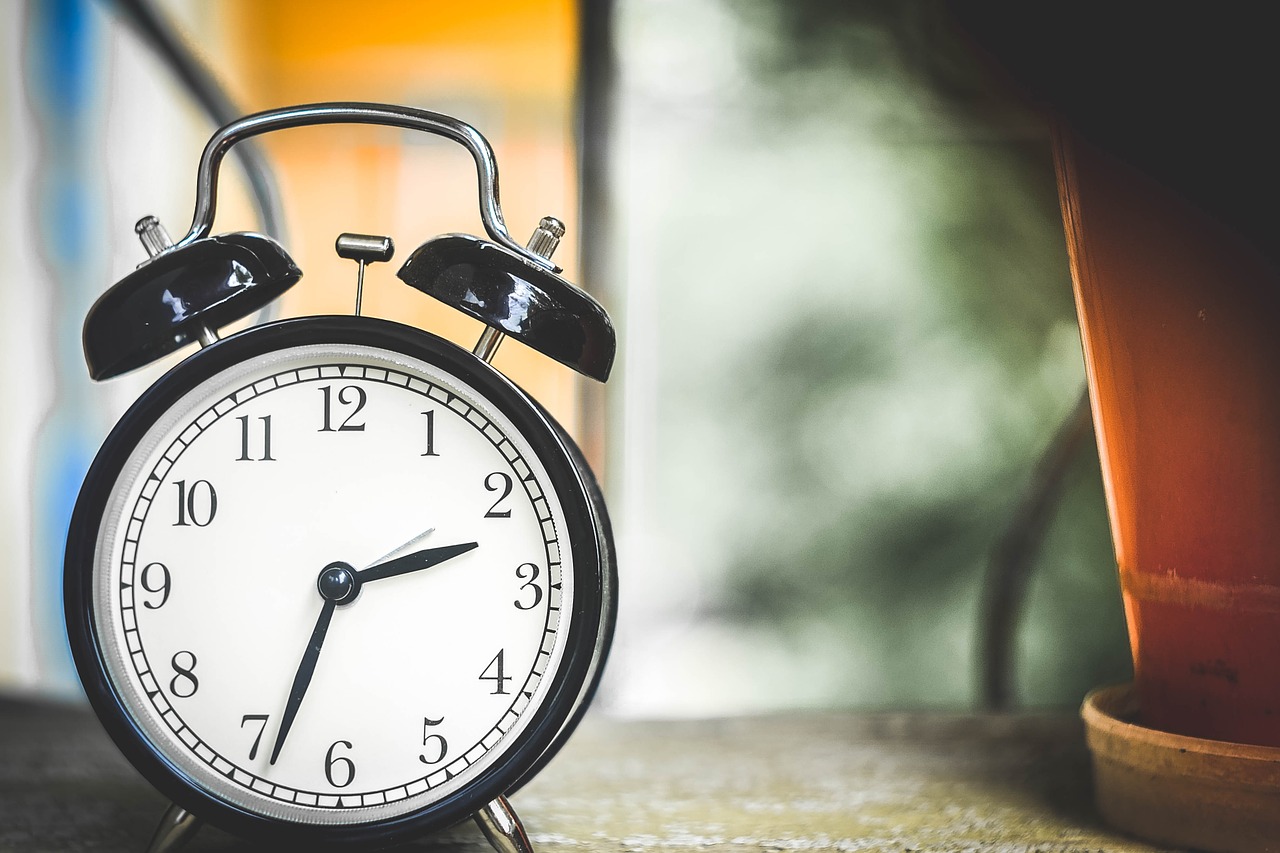 These are official additions to the GMATPrep Software. You can only get them once you've downloaded the original free software.
Each Exam Pack contains 90 additional practice questions (30 quantitative, 45 verbal, and 15 integrated reasoning), as well as two full-length computerized adaptive GMATs. Each Exam Pack costs $49.99.
Want to improve your GMAT score by 60 points?
We have the industry's leading GMAT prep program. Built by Harvard, MIT, Stanford, and Wharton alumni and GMAT 99th percentile scorers, the program learns your strengths and weaknesses and customizes a curriculum so you get the most effective prep possible.
The Good:
In-depth diagnostics will let you know how you're doing in comparison to your peers on every subsection of the test, as well as how your pacing could improve on each question type.
Answer explanations offer step-by-step, detailed analyses of all practice questions.
The Bad:
Not much (official GMAC questions are always helpful), except that they're a bit pricey.
How to Use It:
These practice questions are a great first step after you take an initial diagnostic practice test, particularly if you're still unsure of what exactly your weak spots are.
You can use the two full-length CAT GMATs to gauge your progress throughout your prep. Alongside the official GMATPrep Software, you'll have four full-length tests, so you can space them out to regularly check up on how your score is improving.
GMAT Write is a fairly new tool released by the makers of the GMAT, meant to help you with the analytical writing assessment. It includes two unique sample prompts for the analytical writing assessment section.
GMAT Write will time your essays (30 minutes each, just like on the real exam) and score them in real time according to the GMAC rubric. It costs $29.99 to download.
The Good:
The visuals and experience of writing the essay are highly realistic.
The sample questions are written by GMAC, so you know they're reliable.
GMAT Write scores your essays according to the same criteria used on the real GMAT— 'analyzes the issue,' 'supports ideas,' 'organizes a coherent idea,' and 'language control'— in real time. It's the only official GMAC tool that will score your sample essays.
The Bad:
There are only two unique exam prompts included, which isn't necessarily a lot of practice for $29.99.
You won't get any detailed feedback, just scores in each of the four categories used to assess GMAT essays.
How to Use It:
Use it alongside other practice tests. Many other resources only have integrated reasoning, verbal and quantitative practice questions, so adding a prompt from GMAT Write to your practice test will help you more closely simulated the experience of the actual GMAT.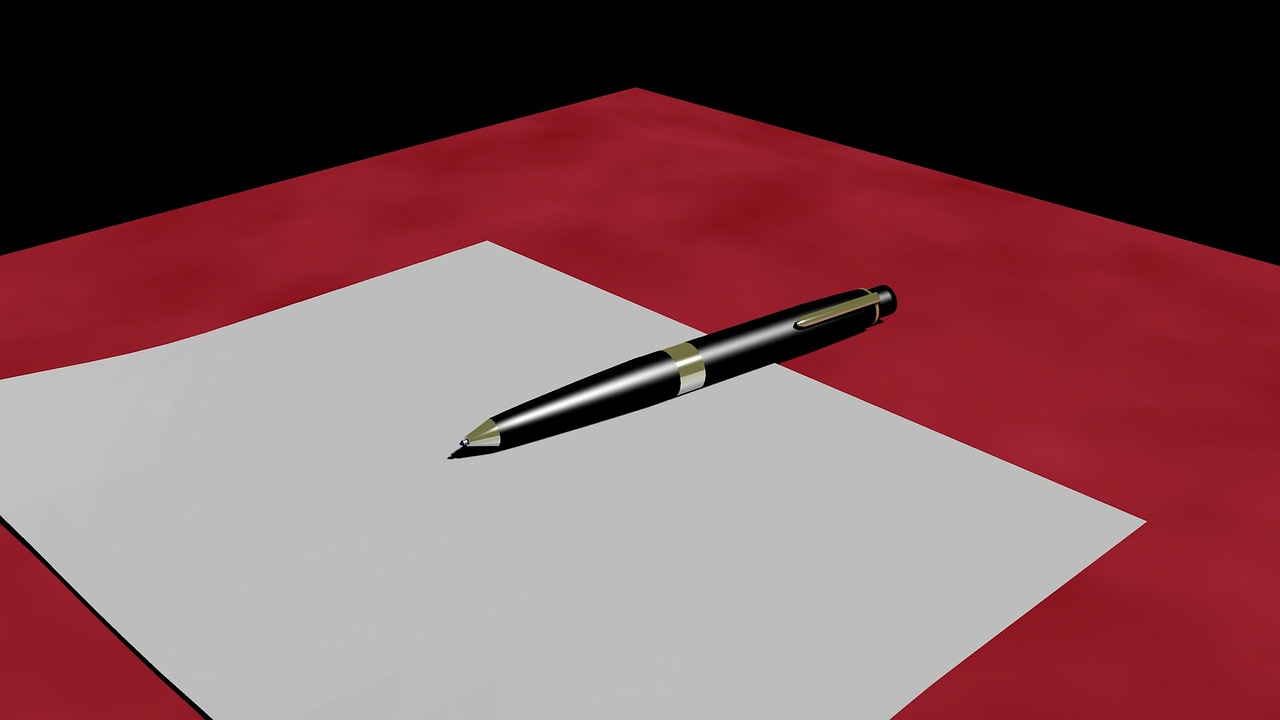 The GMAT Official Guide 2018 is a comprehensive resource for GMAT prep. Included in your purchase ($19.95) is access (both online and in print) to over 900 official practice questions, access to an accompanying site where you can customize sets of practice questions, and online videos with plenty of GMAT tips and strategies.
The Good:
The questions are written by GMAC, so they're high quality. The online practice questions mimic the visuals of the real GMAT.
The practice questions are organized in order of difficulty.
The Bad:
The answer explanations and introduction sections (where key GMAT concepts get broken down) are too complex for non-advanced students. This is especially true for the quant and sentence correction questions.
The online question bank only allows you to save ten practice sessions at a time, so if you plan on doing more, you'll need to delete them before starting a new session.
How to Use It:
The online question bank is great for regular practice sessions. The question sets are customizable, and you can review them at any time.
The book itself is a good resource to start your practice with after using the GMATPrep software as an initial diagnostic tool.
The Integrated Reasoning (IR) Prep Tool was introduced in 2014 to aid students specifically in the integrated reasoning section.
The tool includes 48 integrated reasoning questions total: 10 graphics interpretation questions, 15 multi-source reasoning questions, 15 two-part analysis questions, and eight table analysis questions.
You can create customized practice question sets, focusing on all question types or just one. You can also set the difficulty level for each practice question set. Once downloaded, you have unlimited use of the prep tool for six months. The IR Prep Tool can be downloaded for $19.99.
The Good:
A detailed 'help' section breaks down each integrated reasoning question type for you and gives tips on how to approach it.
A time management tool tracks your average time on each question type and difficulty level, allowing you to work specifically on your pacing.
The Bad:
The IR Prep Tool doesn't give you a specific score estimation. Your official IR score will be between 1 and 8, but the IR Prep Tool gives you a score between 0 and 100 based on your performance and time management.
How to Use It:
There aren't many resources out there specifically aimed at the integrated reasoning section, a frequent problem area for students, so this is a goldmine for students who have trouble with it.
Use it to target and break down the integrated reasoning section into manageable chunks, particularly if you get overwhelmed by the fact that each question has multiple components.
The GMAT Focus Quantitative Diagnostic Tool consists of a 24-question quantitative test (12 data sufficiency questions and 12 problem-solving questions) that uses real questions from retired exams. It's computer adaptive and follows the style and format of the actual GMAT quant section.
You can start and stop the test manually, but you have 45 minutes total to complete the practice questions.
Want to Identify YOUR GMAT Strengths and Weaknesses?
Our proprietary GMAT Diagnostic Assessment creates a customized study plan for you that takes you from registration all the way to test day! It is included with every account and proven to significantly maximize your score.
Get your personalized assessment as part of your 5 day risk-free trial now:
When you complete the test, the Focus Tool provides detailed answer explanations and an assessment of your strengths and weaknesses in terms of quant concepts.
Four unique tests are available. One test costs $29.99, and a three-test package costs $79.99.
The Good:
The GMAT Paper Tests are the only other GMAT practice resources that use real retired GMAT questions, making the Focus Tool the only computerized adaptive resource to do so. So you get the best of both worlds with this one: real practice questions from previous GMATs and simulated testing conditions.
The detailed assessment of your performance, including a possible score range (more accurate than an exact score, since no one practice test will give you a perfect prediction of your ultimate GMAT score) and a breakdown of your performance by question difficulty, will tell you exactly which quant skills you need to work on before the GMAT.
The Bad:
It's a bit pricey for just 24 questions each.
It's not tied into the other GMAT prep resources, so your results won't be integrated into your GMATPrep performance reports.
How to Use It:
After you complete one of the GMATPrep exams, this tool will help you hone in on the quant section. You'll get an overall idea of your strengths and weaknesses in quant from the GMATPrep Software, but this tool will help you get much more specific about which skills to target in your quant prep.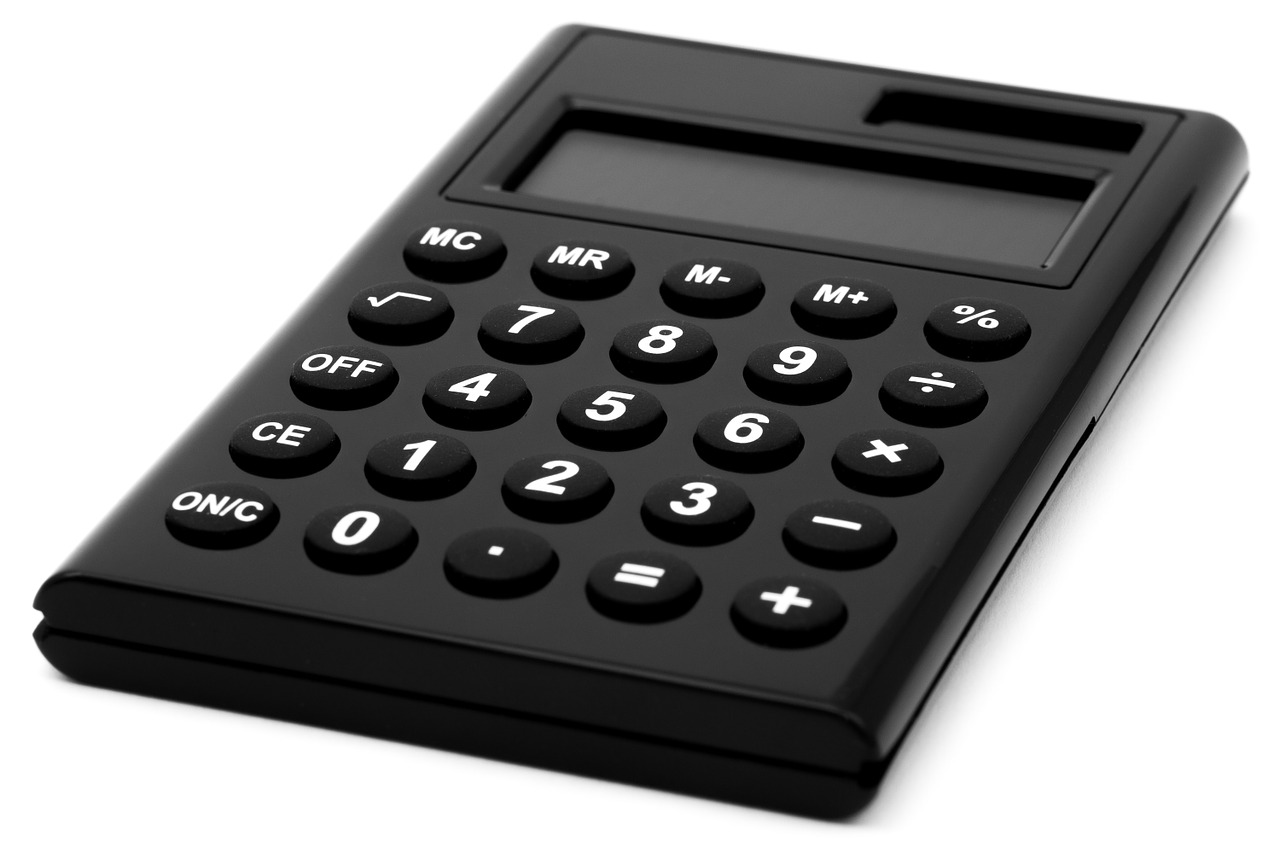 The GMAT Paper Tests are real retired GMAT tests, written by GMAC. Each set (I, II, and III) contains three official GMAT tests, answer sheets, and a guide for converting your raw score into a scaled score. They're available in downloadable PDF form. Each set costs $29.99.
The Good:
Most of the questions in these tests aren't available in any of the other official GMAT practice tests or resources, so they're especially good if you want some extra practice. This is a big plus: It's somewhat difficult to find GMAC-authored questions that don't overlap with other resources.
Official questions are always a big positive in terms of GMAT prep!
The Bad:
They're on paper! You'll have to score them yourself using the answer sheet, and it's not computerized (obviously) or adaptive, so it doesn't simulate any of the testing conditions.
No answer explanations are included, just the answers themselves.
How to Use It:
You may want to order these if you're a test-taker with a disability that may require an accommodation and using paper tests at home is easier for you during prep time.
The GMAT Paper Tests might also serve you well if you've used all the other official sample GMAT questions and you want some additional prep. However, don't rely on them to give you much info on your likely final GMAT score, since they aren't in the official GMAT format. Use them to work through practice questions in your prep sessions instead.
Best Unofficial GMAT Practice Questions
Official GMAT questions are great, but they aren't the only GMAT prep materials out there. There are also a variety of free and paid resources that offer quality GMAT practice questions. Here, I've included practice tests, books, and online question banks. For each unofficial resource, I'll address how you can access it, its pros and cons, and the best way to incorporate it into your GMAT prep.
You'll need to create an account to access Veritas Prep's GMAT Question Bank, but once you do, it's completely free.
The Question Bank offers hundreds of realistic sample GMAT questions: quant, verbal, and integrated reasoning. It includes example questions of every type within those categories. Before you start your practice session, you can choose which kinds of questions you want to see. With one account, you'll only see each practice question once.
Veritas Prep doesn't give you an official estimated score, but it does give you an overall percentile, which measures how you did on a particular question set compared to other students who answered the same practice questions.
The Veritas Prep Question Bank is ideal for regular practice throughout your prep, particularly if you have varying amounts of time (you can do a short or lengthy session) and want to drill certain skill sets or question types. The questions from the bank aren't in CAT format, but you can access one free computerized adaptive test through Veritas and six paid ones. Veritas Prep questions are some of the closest you'll find to official GMAC-authored GMAT example questions.
Kaplan has a wide variety of GMAT resources, including in-person and online prep courses, but its GMAT Premier 2018 is its flagship GMAT prep tool. Your purchase includes access to over 1,000 GMAT practice questions, six full-length practice tests (one is in the book, and five are computerized adaptive tests available online), video tutorials, an online question bank with 200 GMAT sample questions and customizable quizzes, and a mobile app that allows you to study on the go.
GMAT Premier also includes a special section of forty advanced quant practice questions and in-depth answer explanations, which can help if you're looking for a challenge in the quant department. The Kaplan practice questions are a bit harder than the ones in Princeton Review, but the verbal questions in particular still leave something to be desired in terms of difficulty level. The sentence correction questions in particular are easier than real GMAT questions. The Kaplan quant questions fare a bit better in terms of GMAT comparability.
Like Princeton Review, Kaplan is a good resource if you're looking for a fairly solid overview and breakdown of the exam to start your prep (after you take your first diagnostic GMATPrep test). It's not going to be as helpful if you're looking for a comprehensive guide to the GMAT or a massive boost in your score.
With an account, you can take one full-length computerized adaptive Manhattan Prep test for free. Six additional ones are available for $49.99, which gives you one year of unlimited access.
You can take the Manhattan Prep practice GMATs timed or untimed, and you can take complete or partial practice exams depending on your time limit during prep. After you take all six, you can reset the questions to take more. Each test includes an in-depth assessment of your performance that analyzes your strengths, weaknesses, timing, and the difficulty levels you've mastered.
Manhattan Prep questions are mostly quite realistic in content and difficulty level. Though the visuals aren't perfect, they are not too far from what you'll see on the real exam.
I'd also like to point out one of Manhattan Prep's best resources for students looking to challenge themselves in the quant section: Their GMAT Advanced Quant book includes strategies for tackling the trickiest quant questions and over 150 realistic practice questions. This is a great resource if you're already doing well in the quant section and looking to bump yourself up to the next level.
PowerScore's main claim to fame is its trilogy of GMAT Verbal Bibles: Critical Reasoning, Sentence Correction, and Reading Comprehension, along with the PowerScore Verbal Bible, which covers the entire section. The books are available for $24.99 each or $69.99 as a trilogy.
PowerScore does an excellent job of breaking down each question type within the verbal section (a great resource for non-native English speakers and anyone who struggles with verbal questions), and the sample GMAT questions included in each book are consistent with the length, difficulty, and content of those on the GMAT. Though of course the practice questions here aren't computerized or adaptive, each book does include access to a companion website that includes extra drills and practice questions.
The main downside to PowerScore is that, while the books offer great strategies and explanations of various question types, there aren't a substantial number of actual practice questions. The Verbal Bible, for example, contains 31 critical reasoning questions, 77 sentence correction questions, and only eight reading comprehension questions. So while these resources are great reads for test-takers who are looking for in-depth answer explanations, they're not fantastic for substantial extra practice or regular prep sessions.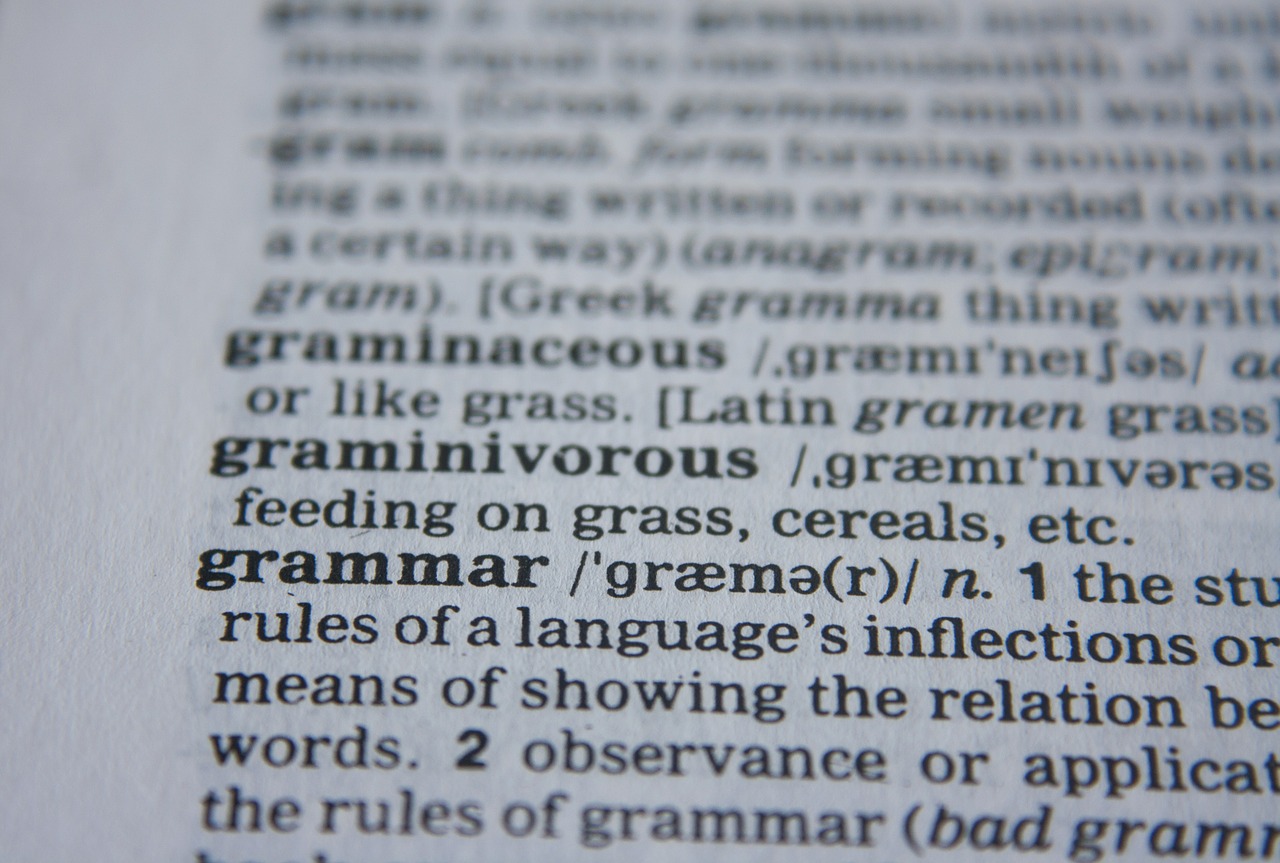 Providing a username and password will get you one full-length test on 800 Score Test for free. You can download five more for $39.95, which includes a comprehensive quant and verbal review, ten sample essay questions, access to online help, and in-depth video explanations of practice questions.
The visuals at 800 Score Test aren't much like what you'll see on the GMAT, but the practice questions themselves are high quality, particularly in the quant section. The verbal practice questions veer a little 'off' and aren't as close to the real GMAT verbal section as the quant questions are, so if you're especially looking to focus on verbal practice questions, this might not be your best bet.
The 800 Score tests are in CAT format, though, so even though the visuals are a bit lacking, they're not the worst resource if you only want practice questions that simulate real testing conditions. Their Test Pacer tool lets you know what question you should be on to finish in time, which is very helpful for students who have trouble with consistent pacing.
Princeton Review's Cracking the GMAT, available for $21.99 on Kindle, offers a breakdown of all GMAT sections (including integrated reasoning and the analytical writing assessment), along with six full-length computerized adaptive practice exams, over 180 practice questions organized by difficulty level, and drills for each test section. Cracking the GMAT Premier is $7 more and comes with more online resources, like extra practice tests, study strategies, and video tutorials.
Princeton Review offers a decent overview of each of the GMAT sections, though it only offers the grammar and math fundamentals, not anything in the way of more advanced concepts. Indeed, where it misses the mark is mainly in the difficulty of the practice questions: Nearly none of them are as difficult as actual GMAT questions. This is especially true in the critical reasoning and reading comprehension sections. So while Cracking the GMAT may help beginners who aren't familiar with GMAT basics (especially to start off, since it's not an intimidating text), it's not enough for test-takers looking to break 700 or even 650.
Beyond its helpful GMAT forums, GMAT Club offers a variety of useful GMAT practice materials, including practice tests and question banks.
A few practice tests and question banks are free (no account required), but access to all of their customizable quizzes, bonus questions (over 1,572) and full-length tests will run you at least $79.99 for three months of use.
GMAT Club tests aren't exactly in CAT format, as they don't adapt to your performance as you go along, but they do follow CAT 'logic' and include a mixture of difficulty levels and question types that is consistent with what you'll usually encounter in a computerized adaptive test. The quality of the visuals and practice question content is high, with practice questions closely resembling GMAC ones.
Difficult quant questions are one of GMAT Club's specialties, which is important as many of the other top practice resources (Princeton Review and Kaplan, for example) trend a little easier: They claim that hundreds of their quant questions are at the 700+ scoring level. So if you're looking to wow your prospective schools with your quant score, this might be a great resource.
You have several options for free practice questions and other GMAT prep materials with Manhattan Review. With an account, you can access a fairly high-quality quantitative question bank in PDF ebook form, along with a vocabulary list (good for non-native English speakers) and another free ebook, GMAT in a Nutshell, that serves as an overall guide to the test and top strategies.
The Sentence Correction Guide, downloadable for free, boasts a solid grammar review of the concepts that are more often tested in sentence correction questions, but the sentence correction practice questions themselves aren't all quite as difficult or complex as the real ones on the GMAT.
Manhattan Review also offers a full-length free practice test, which you can access with an account. It's a computerized adaptive test. The questions here are good for extra practice, but the difficulty levels and visuals aren't always consistent with the actual GMAT.
3 Top Tips for Creating a GMAT Study Plan
Once you've selected some practice GMAT questions, it's time to set up a study plan. It's important not just to find the best prep materials for you, but to use them to your advantage. Here are a few tips for using your prep materials as effectively as possible:
#1: Use the Two Official GMAC Tests on the GMATPrep Software First and Last
You should start your prep with one of the two full-length GMATPrep Software tests. Since they're computerized adaptive tests with accurate visuals and questions written by GMAC, they're the best possible indicator of your ultimate GMAT score. The first practice test will give you a good idea of where you stand and how to begin your prep. Unless you purchase more official GMAC practice tests, take the second free test from the software a few weeks before your exam date. This will give you a good idea of your score at the end of it all, and will let you know what to brush up on last-minute before the big day.
#2: Use Different Materials to Build Different Skills
Tailor the practice GMAT materials you select to your particular needs. For example, if you're strong in quant but weaker in verbal (or a non-native English speaker), you might use Manhattan Prep, the GMAT Focus Quantitative Diagnostic Tool, or GMAT Club practice questions for your quant prep, since they all feature more advanced quant questions. You might start out more slowly in verbal, completing grammar reviews and drills from one of the PowerScore Bibles before delving more into practice questions. Mix and match resources according to your personal GMAT goals.
#3: Note Differences Between the Conditions of Your Practice and the Conditions of the Real GMAT
Not all of your GMAT practice questions need to be (or should be) in computerized adaptive form. Sometimes you'll need to take your time to work through a particular question, complete a drill, or review concepts. But when you do take a full-length GMAT practice test, stick to the real testing conditions as much as you can: Use double-sided scratch paper, don't use a calculator on the quant section, take the right amount of time for each section, and take eight-minute breaks between the integrated reasoning and quant sections and before the verbal section.
Some GMAT practice materials allow you to manually time yourself, take longer or unlimited breaks, or stop and start the test. Be mindful of these differences so you don't learn to rely on conditions (such as a longer break) that won't exist on the day of your exam.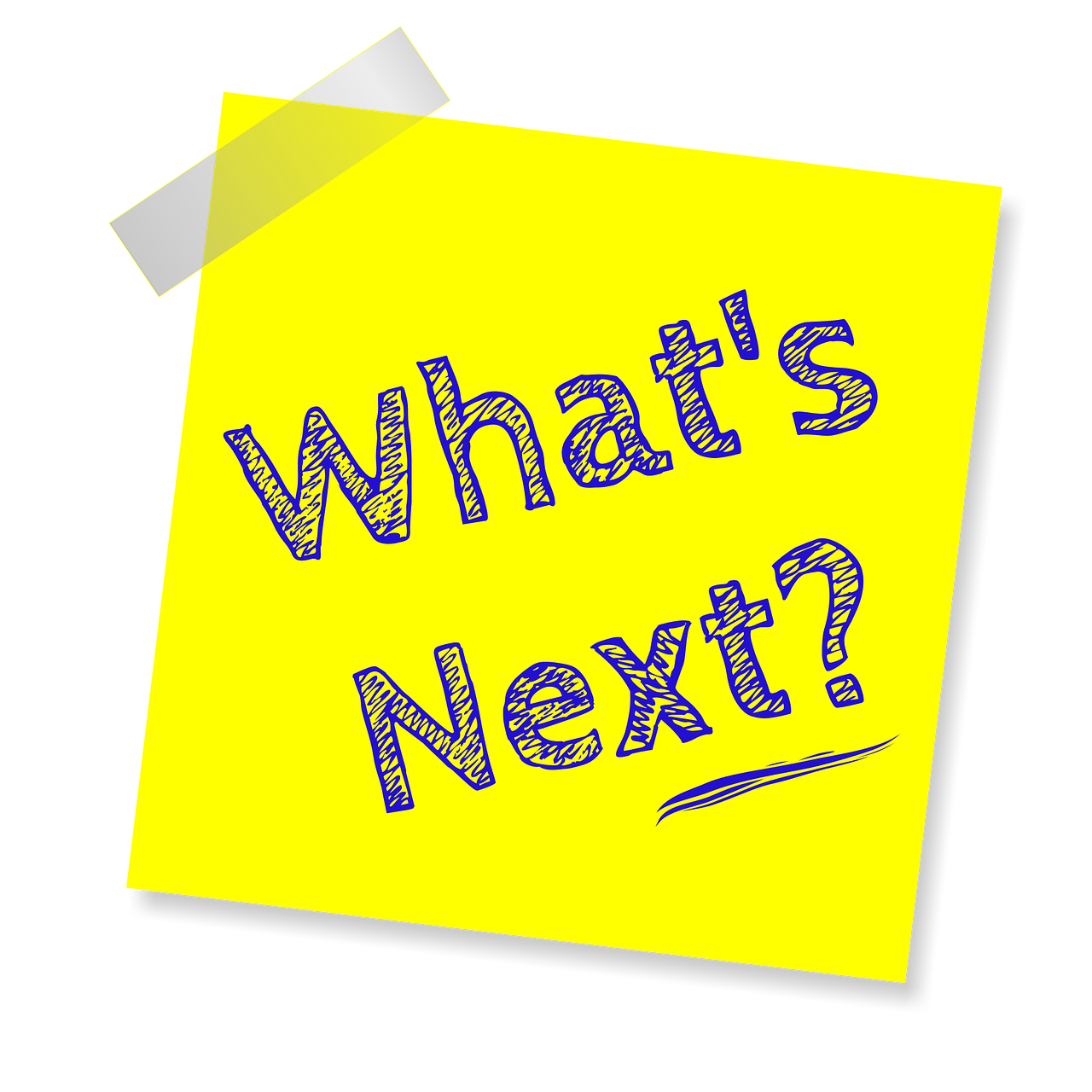 What's Next?
Looking for free full-length practice tests in addition to the best practice questions? You can find a list in our guide to the best free GMAT practice tests.
Our complete collection of GMAT practice tests provides a more comprehensive overview, in addition to reviews, of all available GMAT practice tests.
Finally our guide to how long to study for the GMAT will help you set up a time-effective study plan.
Was this helpful? Sign up for FREE GMAT and MBA guides!