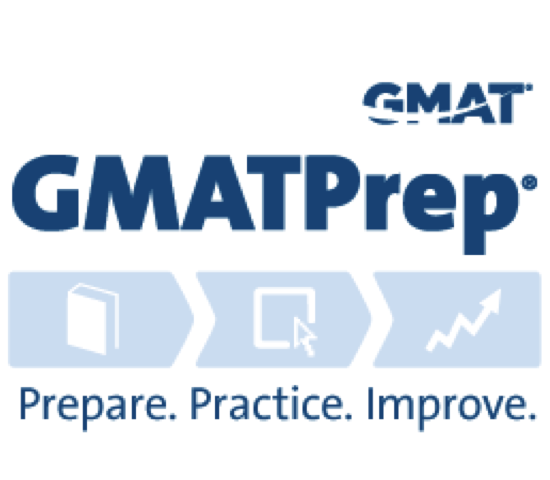 If you're preparing for the GMAT or getting ready to prepare for the GMAT, you've likely heard about GMATPrep, the software that's one of the most essential tools for studying for the GMAT.
In this guide, I'll give you an in-depth look at GMATPrep software and talk about exactly what makes it an important part of your GMAT preparation. I'll also discuss the ways it can and can't help you, so you can supplement your use of GMATPrep with other materials as needed. Finally, I'll offer several tips for how to make the most of GMATPrep as you study.
What Is the GMATPrep Software?
GMATPrep software is a free, downloadable program that you can get from GMAC, the company that writes and administers the GMAT.
GMATPrep software uses the exact same technology as the GMAT. It's a great way to prep because you're seeing questions that cover the same content and have the same format as the questions you'll see when you actually take the test.
GMATPrep comes with the following free features:
90 real, retired practice GMAT questions, answers, and explanations (30 quantitative, 45 verbal, 15 integrated reasoning)
Two full-length practice tests with answers (no explanations are included)
Scores for your GMAT Total, quantitative, verbal, and integrated reasoning practice
Tools to make your own practice set
A guide to the GMAT quant section
You can also purchase add-ons to supplement the free resources, such as additional question packs or full-length practice tests.
Not sure how or what to study? Confused by how to improve your score in the shortest time possible? We've created the only Online GMAT Prep Program that identifies your strengths and weaknesses, customizes a study plan, coaches you through lessons and quizzes, and adapts your study plan as you improve.
We believe PrepScholar GMAT is the best GMAT prep program available, especially if you find it hard to organize your study schedule and don't want to spend a ton of money on the other companies' one-size-fits-all study plans.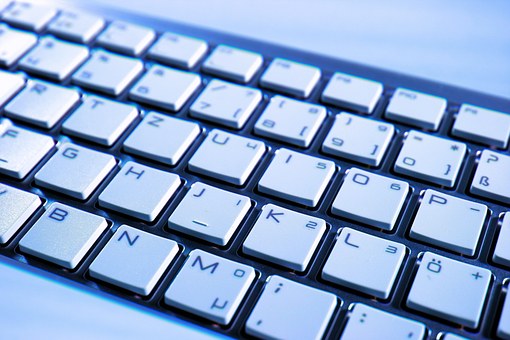 What Makes the GMATPrep Software Such a Good GMAT Prep Tool?
GMATPrep is one of the, if not the, best GMAT prep tools because it gives you a great idea of what taking the actual GMAT will be like.
First of all, GMATPrep features real, retired GMAT questions in its practice question sets and on its full-length practice tests. Practicing with these types of questions is one of the best things that you can do for your prep, because you'll build your familiarity with the content and style of the questions on the actual GMAT. Retired GMAT questions do a better job of preparing you for the GMAT than questions written by third-party test prep companies because they're an actual representation of what's on the GMAT. GMATPrep takes your preparation one step further by presenting those real, retired questions in the exact same format as you'll see on test day so you're building your familiarity with style and content at the same time.
GMATPrep also offers the most realistic prediction of what your score will be on test day through its full-length practice tests. Because GMATPrep uses the same technology as the real GMAT, you'll be scored using the same algorithm that you'll encounter on test day. While third party test prep companies can approximate that algorithm, nothing will ever be as accurate as using the official GMAC algorithm.
How Can (and Can't) GMATPrep Help Me?
So, we've established that GMATPrep is one of the best tools you can use to get ready for the GMAT. But GMATPrep is by no means perfect. In this section, I'll talk more about the ways GMATPrep can and can't help you get ready for the GMAT.
GMATPrep is a great tool for providing realistic practice and scoring. In fact, it's the best tool you can use for realistic practice and scoring. As I mentioned in the previous section, GMATPrep's real, retired GMAT questions are directly related to the content and style of the questions you'll see on the real GMAT. So, if you're looking for true-to-life practice, GMATPrep is the best tool you can use.
However, GMATPrep also has a lot of shortcomings. It's much more of a practice tool than a teaching tool, meaning that while it has great practice questions, it really lacks in terms of its answer explanations and content review. In fact, GMATPrep doesn't even have answer explanations for its full-length practice tests – just answer keys. You'll need to supplement the answer keys with a more robust content review to truly learn the material.
Similarly, GMATPrep doesn't offer any test-taking strategies or tips for solving different question types. There are lots of strategies you can use to eliminate answers or answer questions more effectively on the GMAT and it's important that you learn those as you're studying. You'll need to use other resources besides GMATPrep to get that material.
Finally, GMATPrep simply doesn't have a lot of practice question content beyond the two practice tests. Its free version only has 90 total questions, which you'll easily burn through in just a few practice sessions. While the add-on purchases definitely help provide access to more content, they a) cost money and b) don't actually include that much more content. If you're studying for the GMAT over an extended period of time (e.g., over 50 hours) you'll need more resources.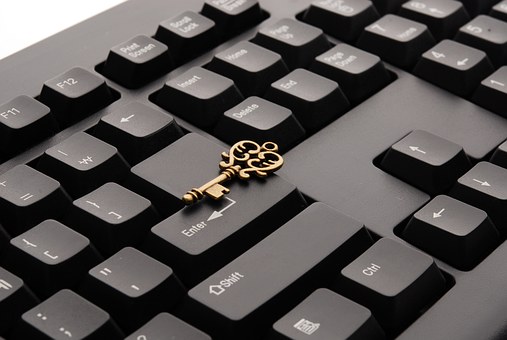 The Top 5 Tips for Using GMATPrep Software Effectively
Now that I've discussed the positive and negatives of GMATPrep, I'll give you my top five tips for making the most out of the program.
#1: Simulate Test Day Conditions When You Take a GMATPrep Practice Test
It's a good idea to take as many GMATPrep practice tests as you can – which basically means that you should definitely take the two free practice tests that come with the software and that, if you can afford it, you should purchase the upgrades to have access to all six full-length practice tests.
When you take a GMATPrep practice test, do your best to simulate test day conditions. That means taking the test in one sitting, without any hints or prompts on the screen, and with no interruptions. Taking a GMATPrep practice test in a realistic test day environment will help ensure that you're prepared for test day and that you're getting the most accurate practice score possible.
#2: Purchase the Add-Ons
If you can afford to purchase the add-ons, I'd definitely buy them. You can purchase an additional question pack with 404 GMAT questions for $29.99 and you can purchase two different exam packs that each contain two additional full-length practice tests for $49.99 each.
As a reminder, the GMATPrep add-ons give you access to additional practice tests and practice questions. Since GMATPrep offers such realistic practice questions, the more of them you can use, the better prepared you'll be for test day.
Remember, however, that GMATPrep offers very little in the way of answer explanations or content review, which leads me to my next tip.
#3: Supplement With Other Resources
You'll need to supplement GMATPrep with other resources to truly learn the content. You've got endless options for which resources to use, but your main options are:
Purchase another official resource from GMAC (like the GMAT Official Guide books)
Purchase a third party resource (such as a prep book from Kaplan or Manhattan Prep)
Use free online supplemental content (such as PrepScholar's guides)
Enroll in a paid online or in-person course
Hire a tutor
While GMAC's other official resources give you more access to real practice questions, they're pretty skimpy when it comes to content review. You'll need to really learn the content to improve your score, so you're looking at options 2 – 5. Which option you select depends a lot on your strengths and weaknesses as a learner, budget, and time available.
If you do well learning from printed materials, check out our guide to the best GMAT books to read in-depth reviews of different GMAT prep books. If you do better with a teacher explaining concepts to you, consider enrolling in a prep course (either online or in-person) or hiring a tutor. It's also entirely possible to study for the GMAT using free resources, such as by using PrepScholar's in-depth GMAT guides.
#4: Review What You Got Wrong
GMATPrep offers basic answer explanations to practice questions, but doesn't offer answer explanations for questions from its full-length practice tests. The practice question explanations go over how to get the correct answer to a particular question, but don't discuss the underlying content concepts you'll need to master other similar questions. For the questions that have answer explanations, make sure you're reviewing those explanations to understand where you erred. For the questions that don't have answer explanations, you've got a few options.
Want to improve your GMAT score by 60 points?
We have the industry's leading GMAT prep program. Built by Harvard, MIT, Stanford, and Wharton alumni and GMAT 99th percentile scorers, the program learns your strengths and weaknesses and customizes a curriculum so you get the most effective prep possible.
First, you can check out forums like Beat the GMAT or GMAT Club. Members of those forums often post about specific practice or test examples, either asking for help solving a question or offering an explanation for how to solve it. You can search through those forums for specific questions by typing in something like "gmatprep quant sample test 1 question 136" to see if anything pulls up. Searching for answer explanations on these forums, however, can be clunky and take a lot of time – but it's often worth it if you can find your question.
You can also simply make note of the concepts you struggled on. For instance, if you got a question about triangles wrong on the quant section, make a note of it and make sure to study triangles when you use your supplemental resources to tackle the quant section.
#5: Space Out the Content You Use
Don't run through all the content on GMATPrep in one sitting (which is easy to do — there's not very much of it). Make sure that you space out the practice tests that you take over the duration of your test prep, so you're getting an accurate update on your score improvements over time.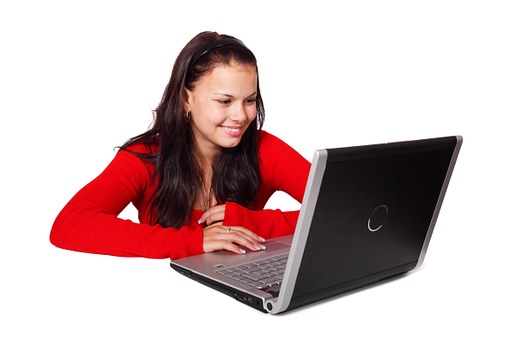 In Summary
GMATPrep is the best resource you can use in order to simulate test day conditions and test content and style.
Use GMATPrep for its access to real, retired GMAT questions, but know that you'll likely have to supplement with other resources that do a better job of teaching content.
What's Next?
Looking for other online GMAT prep options? Our guide to the best GMAT online prep takes you through all of the different options out there for online GMAT prep, both free and paid. Check out the guide to see how can you supplement the GMATPrep software.
If you're interested in making a GMAT study plan, our in-depth guide to crafting your perfect GMAT study schedule offers four different options for GMAT study plans. You can choose the plan that best fits your time availability and ultimate score goals.
If you're looking for a generalized overview of the GMAT quant section, our GMAT quant guide will give you a solid overview of the content of the GMAT quant section. You'll learn the ten tips you need to know to be able to boost your quant score on test day.
Was this helpful? Sign up for FREE GMAT and MBA guides!