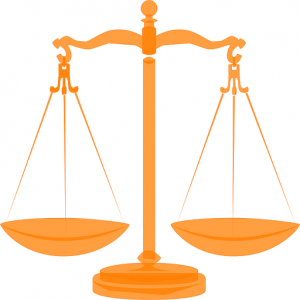 Are you trying to figure out which standardized tests you need to take? Not sure if you need to take the GRE or TOEFL? Do you need to take both? What's on these tests anyway?
The GRE and TOEFL are both exams many people applying to graduate school need to take, but their roles in the admission process are . In this guide, we'll give you an overview of both tests, explain how they compare to each other, and help you figure out which exam (or exams) you need to take.
What's the Purpose of the GRE and TOEFL?
Before we look more in-depth at the two tests, let's go over the key difference between the GRE and TOEFL: the reason to take them. The GRE is a graduate school entrance exam while the TOEFL is a test of your English language skills. Schools want to see GRE scores to make sure you can handle graduate-level coursework, and they want to see TOEFL scores to make sure your English skills are strong enough to do well at an English-speaking school. The many differences between the two exams are the direct result of these different purposes.
TOEFL vs. GRE Overview
In this section, we'll give a brief overview of both the GRE and the TOEFL, explain the format of both tests, and end with a TOEFL vs. GRE chart that lets you easily compare the two exams.
GRE Overview
The GRE is a standardized test used to measure how prepared the test-taker is for graduate school. The GRE has three major sections: Analytical Writing, Quantitative Reasoning, and Verbal Reasoning.
Analytical Writing has two essays, each of which you'll be given 30 minutes to write. The score range for Analytical Writing is 0-6, in half-point increments.
Quantitative Reasoning and Analytical Reasoning each have two 20-question sections, for a total of 80 multiple-choice questions. Verbal Reasoning and Quantitative Reasoning have the same scoring scale. Their score range is 130-170, in one-point increments. For the GRE, the three section scores are generally reported separately and not combined into a single composite score.
| | | |
| --- | --- | --- |
| Subject | Number of Questions | Time Given |
| Analytical Writing | 2 essays | 60 minutes |
| Verbal Reasoning (two sections) | 20 questions per section | 30 minutes per section |
| Quantitative Reasoning (two sections) | 20 questions per section | 35 minutes per section |
TOEFL Overview
The TOEFL (Test of English as a Foreign Language), is an English language proficiency exam produced by the ETS, the same organization that produces the GRE. The TOEFL is used to measure the English skills of non-native speakers hoping to attend an English-language school (either undergraduate or graduate). 
The TOEFL lasts a total of 3.5 hours and includes four sections: Reading, Listening, Speaking, and Writing. For each section, you'll receive a score of 0-30. These scores are then added together, meaning your total TOEFL score will be from 0-120.
| | | |
| --- | --- | --- |
| Section | Number of Questions | Time Given |
| Reading | 36-56 | 60-80 minutes |
| Listening | 34-51 | 60-90 minutes |
| Speaking | 6 tasks | 20 minutes |
| Writing | 2 tasks | 50 minutes |
Comparing the TOEFL and GRE
This chart allows you to quickly see how TOEFL vs. GRE comparisons in various categories such as length, format, scoring, and cost.
| | | |
| --- | --- | --- |
| | GRE | TOEFL |
| Length | 3 hours and 45 minutes | 3 hours and 30 minutes |
| Number of Sections | 6 | 4 |
| Number of Essays | 2 | 2 |
| Number of Speaking Tasks | 0 | 6 |
| Number of Multiple-Choice Questions | 100 (including 20 unscored research questions) | 87 to 90 (including about 15-20 unscored research questions) |
| How Is It Usually Taken? | Computer | Computer |
| Composite Scoring | Verbal and Quantitative Reasoning each have score ranges of 130-170, for a total score of 260-340 | Each section is scored from 0-30, for a total score of 0-120 |
| Cost | $205 | Varies by country |
| How Long Are Scores Valid? | 5 years | 2 years |
| Number of Free Score Reports Included | 4 | 4 |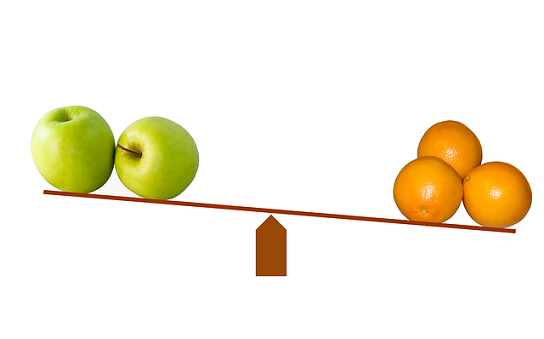 3 Key Differences Between the GRE and TOEFL
Once you understand the formats of the GRE and TOEFL, it's also important to learn about what you'll be tested on in each exam. Because these exams test two different skill sets, their content has some significant differences, which are important to understand.
Difference 1: The TOEFL Has Easier Reading and Writing Sections Than the GRE
For both the GRE and the TOEFL you'll need to write two essays for each test's writing section, and you'll also need to read passages and answer questions on those passages in both exams' reading sections. However, compared to the GRE, the TOEFL has easier Reading and Writing questions.
Both the GRE and TOEFL test reading and writing skills, but those questions on the GRE tend to be more challenging and require more skills in critical reading, analyzing an argument, and developing your own argument.
The TOEFL, by comparison, does test these skills to some extent, but its primary focus is measuring your English comprehension skills for reading and writing. Additionally, the reading passages on the TOEFL are from undergrad-level texts and are typically easier to understand than those on the GRE, which come from graduate-level texts. So, if you can ace the Analytical Writing and Verbal Reasoning sections on the GRE, the TOEFL Reading and Writing sections should be a breeze.
Difference 2: Only the TOEFL Has Speaking and Listening Questions
Since the TOEFL is testing your English language skills, it includes a Speaking section and a Listening section to test how well you answer questions in English when you don't have a lot of time to prepare. The GRE, on the other hand, doesn't have speaking or listening questions.
If you take the TOEFL, you will have to answer six speaking questions (referred to as "tasks"). The first two tasks are independent speaking tasks that draw on the student's own ideas, opinions, and experiences when responding. The remaining four tasks are integrated tasks. Students must use more than one skill when responding. Two tasks require students to read, listen, then speak. The other two tasks require students to listen then speak.
The Listening section has four to six recordings, and each is followed by a set of questions. The recordings are similar to conversations students encounter in daily academic life, such as a classroom lecture or a discussion between a student and teacher. Questions will be multiple choice, require you to order steps in an event or process, or require you to match objects or text to categories in a chart.
Difference 3: Only the GRE Has Math Questions
Fortunately, 2+2=4 no matter which language you're speaking, so the TOEFL doesn't have math questions. However, the GRE's quantitative reasoning section tests your math skills and makes up half your score, so you need to have solid math skills in order to do well on the GRE.
The GRE's Quantitative Reasoning tests your skills in the following areas:
Algebra
Arithmetic
Data Analysis
Geometry
Most questions in this section are multiple-choice; however, there will able be several numeric entry questions where you'll have to enter in the correct answer instead of just selecting from given choices.
Should You Take the GRE? Should You Take the TOEFL?
By now you know that the TOEFL and GRE have many differences and are used to test different skills. So when should you take them? It's important to know which test to take so you don't miss a key part of your application and also don't waste time taking a test you don't need. You should always check which test scores each of the schools you're applying to requires, but here are some basic guidelines.
Take the GRE if you're applying to a graduate school. Most graduate programs, particularly those that are research-based require or highly recommended GRE scores. However, some specialized grad programs, such as business school and law school, require other tests instead of the GRE.
Take the TOEFL if English is not your native language and you didn't graduate from a high school or undergrad program where English was the sole language of instruction. Make sure to check the exact requirements for the schools you're interested in.
Do You Need to Take Both the GRE and TOEFL?
As you read above, each exam serves a different purpose, so, yes, there are some cases where you'll need to take both the GRE and TOEFL. If you are applying to schools that require GRE scores, and you also aren't a native English speaker, then you'll likely have to take both tests.
Before you begin registering for either test, be sure to carefully research which exam(s) each of the schools you're applying to require. Each school has its own admission requirements, so some schools may want scores from one, both, or neither exam. It's important to figure this out before you take the exams so you don't waste your time on a test you don't need or miss an exam you were supposed to take.
Review: TOEFL vs. GRE
The TOEFL and GRE are both tests many people looking to attend grad school need to take, but the two tests serve different purposes. The GRE is used to determine how prepared a test-taker is for graduate-level coursework, while the TOEFL measures English language skills.
Knowing the format and content of the two exams is an important step to feeling confident and scoring well on test day. GRE, TOEFL, and other test scores are used by many universities during the application process. It's possible you may have to take both exams. For each school you apply to, be sure to research their score requirements so you can submit all the materials and test scores you need.
What's Next?
It's important to properly register so you get the test location and date you want. Read our step-by-step guides to GRE registration  and TOEFL registration for everything you need to know.
Want to improve your TOEFL score? We have the world's leading TOEFL course.
Built by
world-class instructors from Harvard and MIT
, the
course offers
individual review, interactive lessons, and realistic online praactice, at an affordable price! It's the fastest way to get your target TOEFL score.
Try our 5-day full access trial for free:
What scores should you be aiming for? Check out our guides to what a good GRE score is  and a good TOEFL score is and learn how to develop your own score goals.
Still trying to decide if you should take the GRE? Learn how hard the test really is and get an estimate of how challenging it'll be for you.
Ready to improve your TOEFL score by 15 points?
Download our best TOEFL Strategy eBook (valued at $14.49) for FREE! Learn the top 5 strategies you must know to improve your TOEFL score. Download it for free now: