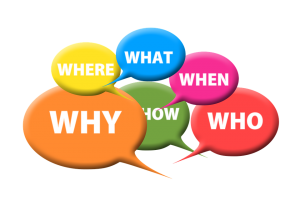 If you're a non-native English speaker and you're thinking about studying in an English-speaking country, you may have heard about a test called the "TOEFL." But what is the TOEFL test, exactly, and what do you need to know about it?
If you've got questions about the TOEFL, then you've come to the right place! This guide will take you through what the TOEFL is, how it works, whether or not you'll need to take it, and how to prepare for it.
So let's get started. 
What Is the TOEFL?
The TOEFL ("Test of English as a Foreign Language") is a standardized test that measures a test-taker's mastery of the English language. TOEFL scores are primarily used by universities as part of the admissions process. 
Typically, those who take the TOEFL want to attend university or graduate school abroad. But anyone who needs to demonstrate a mastery of English for an academic purpose can take the TOEFL. This includes anyone applying to a foreign high school, exchange program, community college, or for a student visa.
The TOEFL focuses on how English is used in an academic setting, which is why schools and universities use TOEFL scores for admissions purposes. The reading passages in the TOEFL use formal, academic language and high-level vocabulary rather than casual or conversational English. 
TOEFL vs. TOEIC
Though it's popular, the TOEFL is not the only test of English as a foreign language. In fact, there are several different tests for English as a foreign language, and the one you choose to take will depend on your academic and career goals. If you're a student, then you'll probably end up taking the TOEFL. But, if you're applying for a work visa, the TOEFL might not be the right test for you. 
If you're seeking to prove your English skills for a job or work visa, then you may need to take the Test of English for International Communication (TOEIC) instead of the TOEFL. The TOEIC tests everyday and business language, rather than academic language, and so is more appropriate for work environments.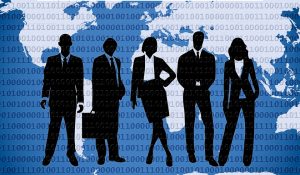 Who Should Take the TOEFL?
The TOEFL is intended mainly for students looking to attend a university or graduate school program in an English speaking country. But people can also take the TOEFL for other purposes. Those who may take the TOEFL include:
Students entering into a high school in an English speaking country

Students attending 2-year community college programs in an English speaking country

People who are looking to be licensed or certified in a particular field

People who need to demonstrate their mastery of the English language for immigration purposes

Those who simply want to assess their English language skills in a formal setting
The creators of the test recommend that students be at least in the 11th grade (or 17 years of age) before attempting to take the TOEFL. The test requires you to read some difficult passages and be familiar with some high-level vocabulary and most students are not exposed to this type of language before the 11th grade. 
Not every college or university requires incoming international students to take a TOEFL. Those that do generally ask for the TOEFL if:
English is not your primary language

If your primary language of instruction hasn't been English for at least five years
Some schools will waive the need for you to take a TOEFL test if you have:
Scored in a certain percentile on the English, reading, and writing sections of the ACT or SAT

Taken a TOEFL sometime in the past two years

Earned a diploma or degree from an English-speaking country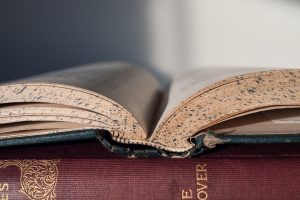 Why Take the TOEFL?
Academic language is often dense and formal, so even people who've studied English for many years can struggle in an English academic environment. Before a university accepts you into an academic program, the admissions board wants to know that you can handle the course load of an English-based program: they use your TOEFL score as a standardized metric for your English skills.
If you're an international student applying to schools in a country where the primary language is English, you'll most likely be required to take the TOEFL as part of your application. Many schools accept scores from other English tests as well, but the TOEFL is currently the most popular English-language assessment test. 
9,000 universities in 130 countries accept TOEFL scores, including the US, Canada, the UK, Australia, and New Zealand. All schools in the top 100 universities in the world accept the TOEFL. If you're interested in attending an English language university, it's likely that your school of choice will either require or accept TOEFL scores. 
School Requirements
Many schools will provide a minimum score you must earn on the TOEFL to be accepted. All schools have different cutoffs, but you will need at least a 70 for an unconditional acceptance at almost any US school. More selective schools, however, tend to require higher TOEFL score cutoffs, since they have higher academic standards and require students to have a mastery or near-mastery of English. 
Keep in mind that your overall application is still the most important factor for university acceptance, so don't worry too much about your exact TOEFL score. As long as you meet or exceed the minimum TOEFL score for your school, you don't need to worry about having a high TOEFL score. For instance, if your school's minimum TOEFL score is 90 and you got a 91, don't take the test again just to get a higher score. You met the threshold. Now it's time to focus on other parts of your application, like your essay or your SAT/ACT scores. 
If you're feeling nervous about taking the TOEFL, it may help to think of the test as a tool to help you rather than an obstacle to be overcome. The test helps you figure out early if an English-based university setting would be a right fit for you.
If possible, try to take the TOEFL well in advance of your applications. This way, if you don't score well the first time you take the test, all it tells you is that you need more practice before you make the huge move to study abroad. You're allowed to take the TOEFL test multiple times. So if you were disappointed with your score, take the opportunity to learn from your mistakes and prepare for the next time you take the test.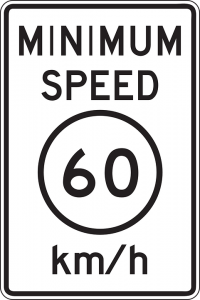 What Is the TOEFL Test Structure?
The TOEFL is a long and complicated test, but knowing how it works is the first step to conquering it. So let's look at the different types of TOEFL tests available and how the test is structured.
TOEFL Types
The vast majority (97%) of all TOEFLs taken are Internet-based tests (IBTs). For an IBT TOEFL, students take the test on a provided computer in a testing room, usually next to several other people also taking the test.
The minority (3%) of all TOEFLs are paper-based tests (PBTs). The PBT doesn't test students' speaking skills, so the test-makers are phasing out these types of tests. As of 2016, you can only take a PBT in test centers where internet testing isn't available. 
Many universities will only accept IBT TOEFL scores. So make sure to double-check your school international admissions pages if you're taking the PBT. 
No matter the type of TOEFL you take, you can take the test as many times as you want to. The only exception to this rule is that you cannot take the test again if you've taken a TOEFL any time in the past 12 days. 
TOEFL Exam Structure
The test has four sections and will typically take a total of 4.5 hours to complete. These four sections are: reading, listening, speaking, writing
Each section is scored out of 30. These section scores are then added together for a final, total score of 120 points. 
Section 1: Reading
The TOEFL reading section is completely multiple choice. Each reading section will have three or four written passages with 12-14 questions for each passage. (Typically, tests with three written passages will have more questions per passage than tests with four written passages.) Reading passages can be on any academic topic, including science, history, or literature. 
Section 2: Listening
The TOEFL listening section is also completely multiple choice. Each listening section will include four to six lectures with six questions each and two or three conversations with five questions each.
Section 3: Speaking
The TOEFL speaking section is a little more complicated than the reading or listening section. But, luckily, each speaking section will always follow the same pattern, so you can prepare yourself for it.
Want to improve your TOEFL score? We have the world's leading TOEFL course.
Built by
world-class instructors from Harvard and MIT
, the
course offers
individual review, interactive lessons, and realistic online praactice, at an affordable price! It's the fastest way to get your target TOEFL score.
Try our 5-day full access trial for free:
In the speaking section, you will get six speaking prompts, or "tasks." The first two tasks will be independent and ask you to talk about your own thoughts and experiences. The final four tasks will be integrated tasks, where you must answer questions based on a given conversation or piece of text.
Let's break down each speaking task one-by-one.
2 Independent Speaking Tasks:
Task 1 will ask about your interests or your thoughts on a particular topic.
Task 2 will ask you to give your opinion and choose between two given options. 
4 Integrated Speaking Tasks:
Task 3 asks you to read a short text and then listen to a dialogue between two speakers discussing that same topic (usually, them agreeing or disagreeing about parts of the article). You'll then summarize what the speaker's opinions are and compare that to the text.
Task 4 gives you two lectures on the same topic–one spoken and one written. 

You'll then summarize the information from each lecture or answer a more specific question. 
Task 5 has you listen to a conversation between two people who are discussing a problem with two possible solutions. You'll then s

ummarize the content and give your opinion (no text to read). 

(Note that Task 5 is often the most difficult listening task because you must discuss three things: 

what the student said, 

the student's suggested solutions to a problem, and 

what solution you prefer and why.)
Task 6 asks you to listen to a monologue and then summarize or answer a more specific question about the information (no text to read).
Section 4: Writing
There are two parts to the TOEFL writing section: one integrated task and one independent task.
1 Integrated Writing Task (20 minutes)
For this section, you must both read a short passage and listen to a lecture. You will then respond to/summarize the discussion. 
1 Independent Writing Task (30 minutes)
For this section, you'll usually be asked to choose between two options and give your reasons and examples why you chose the way you did. 

For example, "Do you agree or disagree that most parents are too controlling of their children?" or "Do you believe that people are inherently 'good' or 'bad?'"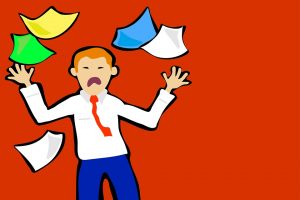 6 Tips for Doing Well on the TOEFL
Now that you know what TOEFL is used for and what it tests, we'll cover strategies to do well. Even if your English skills are well above average, it's a good idea to incorporate a few tips and strategies into your studying and test-taking. That way you can do your absolute best on test day. 
So let's go through a few TOEFL tips.
#1: Determine Whether or Not You Even Need to Take the TOEFL
Some schools don't require TOEFL scores, so you may not even need to take the test!
Your TOEFL scores are valid for two years. So if you're currently undecided about your future academic plans and you have some time (and money) to spare, then you might want to think about taking the test, regardless. This will give you some flexibility for your academic future, whether or not you think you need a TOEFL score right now.
If, however, you feel as though you don't have time to study or are reluctant to take the test for any reason, then double-check to see if you must take the TOEFL. If you can avoid taking the TOEFL, you'll save yourself considerable time and effort.
First, make a list of all the colleges or universities to which you want to apply. Next, go directly to their websites or Google "[college name] + international admissions."
Almost always, the first link that pops up will be the page you're looking for. Here, you can check to see whether international students must take the TOEFL or any other English comprehension test. 
Most major universities accept the TOEFL, but you'll always want to double-check to be sure. If the school doesn't say whether or not it accepts the TOEFL on the admissions page, then contact the school's admissions office directly. After all, you don't want to study and pay for a test if your school of choice won't accept it!
Some schools require the TOEFL, some don't, and some will waive the requirement if you meet other criteria. Always, always double check what your school(s) require before you apply!
#2: Brainstorm Some Speaking and Writing Topics Before the TOEFL
It's easy to find that you're unable to come up with anything to say when you're asked to talk about yourself. Unfortunately, you'll be asked to both speak and write about yourself several times throughout the test. 
Before test-day, make a list of hobbies you enjoy (or just have the vocabulary to talk about). This way, you can feel more relaxed and prepared going into the test. You don't even have to tell the truth in this section—the test graders just want to see if you can speak articulately—so feel free to make up your answers!
To prepare further, you can even create some template phrases that you can match to different topics. Even small preparations and small pre-prepared phrases can give you much more confidence going into the test. 
(Note: be careful not to go too overboard with your templates! Your grader wants to see how fluid your speech is, and trying to adapt several pre-prepared sentences to a topic will sound awkward.)
For your templates, come up with some transition phrases that you can then finish with your specific speaking topic, rather than trying to pre-form and adapt complete sentences. For example, one of your listening tasks will always be to discuss a student's opinion on a problem and two possible solutions. From this information, you can make yourself some sentence skeletons, such as: 
"The speaker has two options for ____ and each has merit…" [explain the two options and the speaker's feelings], "As for the option I would recommend…."
And so on. 
#3: Take Notes During the TOEFL
As you go through the test, don't be afraid to scribble all over your scratch paper. Even if it takes a couple of seconds for you to jot down a note, it'll help save you time later on.
Write down some of the key words or phrases you hear in the speaking section and underline the important words and phrases in a piece of text in the reading section. Making notes and markings like these will also help save you from your mind going blank when it's time to answer prompts. 
Before you give your answers in the speaking and writing sections, take the time to brainstorm some topics and phrases. If you have time, you can even make yourself an outline for your speech in the speaking section. And definitely take a minute or two to create an essay outline before you start writing!
#4: Incorporate (More) English Into Your Daily Life
However much English you use and study in your daily life, see if you can comfortably double it. If you don't use much English in your daily life, then start incorporating the language into your daily routine bit by bit. 
Watch TV shows and movies and Youtube videos in English. Read news articles, magazines, books, textbooks, or blogs in English. See if you can find someone with whom you can practice speaking English. 
If you find an English-speaking buddy, make sure that person is someone you trust to have a competent grasp of the English language. And make sure it's also someone who's willing to correct your errors when necessary.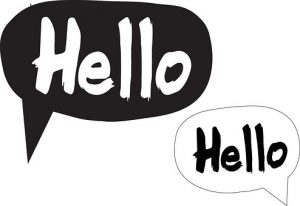 #5: Practice Speaking and Writing English in a Distracting Environment
You'll most likely be taking the IBT TOEFL, which means you'll have to take the test in the same room as other people who are taking the TOEFL. During your test, there will be multiple people around you speaking at the same time. This can make some people nervous or feel like they can't remember what to say. 
Even though you'll be wearing a headset while you take the listening, speaking, and writing sections, you'll likely still hear other people talking. To imitate this kind of distracting environment, practice speaking English with a buddy in a crowded location. Anywhere from a restaurant to a party to any other event where many people are gathered and speaking should help you recreate the test environment. 
#6: Practice Speaking and Writing With a Timer
45-60 seconds to speak or 20 minutes to write an essay may sound like a long time, but you'd be surprised. As you respond to questions, you may find that it's difficult to fit in everything you wanted to say. 
To practice for the speaking section, look up some old TOEFL speaking and writing questions. Answer the prompt while strictly following the timing instructions for prep time and speaking/writing time. This will help you get used to preparing for and answering questions in the proper timeframe. 
Always practice speaking and essay writing with the proper test timing so that you can perfect your answers and timing strategies.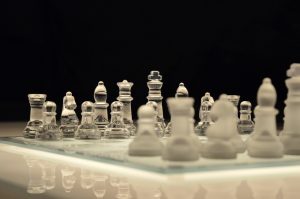 Conclusion: What Is the TOEFL Test? What Do You Need to Know About It?
Half the battle of taking a standardized test like the TOEFL (aka the Test of English as a Foreign Language) is in understanding it. Maybe you discovered that the TOEFL isn't the right test for you. Or maybe you've discovered that you'll have to take it to get into your dream school. If that's the case, then a little planning will help see you through.
Regardless of whether you're just starting to study for the TOEFL, or if you're about to take it for the 10th time, the more you know about the test, the better prepared you'll be. Good luck!
What's Next?
Not sure what TOEFL score you should be aiming for? Learn what a good TOEFL score is based on the schools you're interested in.
Looking for a great TOEFL prep book? A good prep book can be the most important study tool you use, and we have information on all the best TOEFL prep books you should consider.
Once you've taken the TOEFL, how do you send your scores to schools? Learn the six tips you need to know for sending your TOEFL Scores.
Ready to improve your TOEFL score by 15 points?
Download our best TOEFL Strategy eBook (valued at $14.49) for FREE! Learn the top 5 strategies you must know to improve your TOEFL score. Download it for free now: