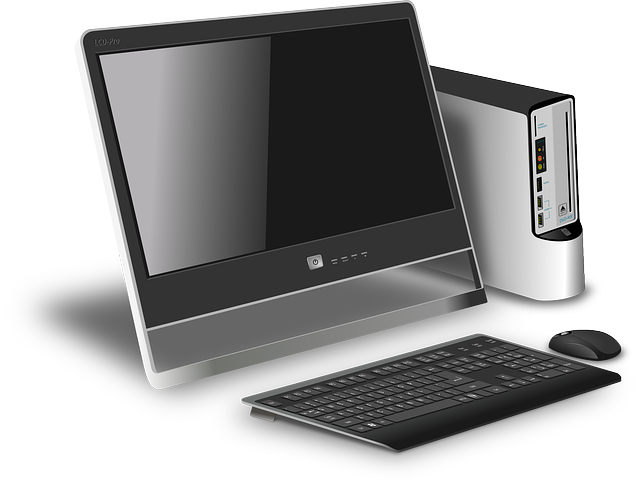 What sort of materials are there to help you study for the TOEFL? Are you going to need to purchase a prep book or hire a tutor in order to get in any good practice? Actually, there are a lot of resources for TOEFL practice online so you can get started with your TOEFL prep on your phone or laptop! However, not all the resources are high-quality, and it can be confusing to know how to use these materials in the most effective way.
That's where this guide can help. We've compiled all the best online TOEFL practice materials including official practice tests, quizzes, and other materials designed to help you score higher on the TOEFL. We also explain how to use these resources most effectively in order to achieve your best TOEFL score. By the time you're finished reading, you'll know exactly where the best online TOEFL resources are and how you should be using them. Let's get started!
How to Find the Best TOEFL Practice Online
There are numerous practice materials for the TOEFL available online, ranging from official practice tests to short quizzes to resources that don't include practice questions but help you improve your English skills in another way. Because there is such a variety among online TOEFL resources, there are numerous ways to determine if a certain resource is high-quality or not, but below are some of the key features many of the best TOEFL prep materials have.
High-Quality Practice Questions
To be well-prepared for the TOEFL, you'll need to have a good understanding of the kinds of questions you'll be asked. This means you'll need to answer a lot of practice problems to be prepared. Good practice questions cover the same content the TOEFL does and have a similar difficulty level and format to the real exam. The closer the practice questions are to real TOEFL questions, the better prepared you'll be.
In-Depth Answer Explanations
Even if a resource has great practice problems, you won't get as much out of them as you could if the answer explanations aren't good. Being able to understand what you did wrong and how to find the correct answer is key to learning from your mistakes and improving your score. Practice tests with brief or even no explanations for the answers typically aren't the strongest resources.
Similar Format to the Real TOEFL
The best practice tests also have a similar format to the TOEFL. The TOEFL lasts over 3.5 hours and contains four sections: Reading, Listening, Speaking, and Writing. For a practice test to follow this exact format requires a lot of material and a lot of practice questions, so most practice TOEFLs are significantly shorter. However, having a complete practice TOEFL exam helps you get prepared for taking such a long exam, and these longer practice tests often give a more complete overview of the questions you'll see on the TOEFL.
Effective Learning Strategies
Some of the TOEFL practice online materials in this guide, particularly those in the "Other Online TOEFL Practice Materials" section, don't have practice questions. Instead, they help prepare you for the TOEFL by improving your English skills without answering sample questions. High-quality materials in this category should make you feel more prepared for the test or a certain section of the test by providing materials that will improve your reading, writing, listening, and/or speaking skills.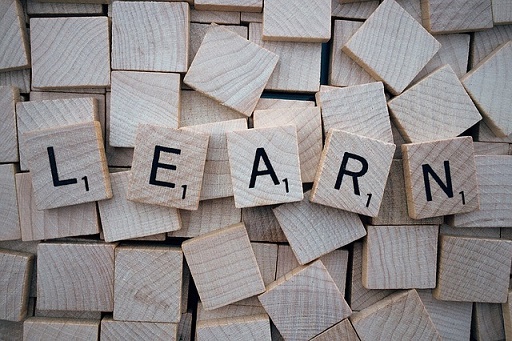 In this guide, we'll first go over all the official TOEFL resources available online, then unofficial practice tests, other unofficial online TOEFL resources, and then give tips on how to get the most out of these materials.
Official TOEFL Online Practice Materials
Out of all the available TOEFL practice that's online, official TOEFL materials are the best resource to use since they are made by the same people who design the real TOEFL. This means you can be sure their practice materials are an accurate representation of what you'll see on test day. Below are all the official TOEFL prep materials available online. You should be sure to use at least some of them in your studying.
TPO tests aren't cheap, but they offer the closest experience you can get to taking the real TOEFL. These TPO tests are retired TOEFL exams that now offered to help test takers prepare for the exam. The exams have the same format and number of questions as the real TOEFL, are timed (although you can choose to take them untimed), and are automatically graded after you complete them
Each TPO test costs $45.95, which is pretty expensive, especially if you want to take more than one. There are other online TOEFL practice tests available that are close to the quality of the TPO tests, so you definitely don't need to buy one of these in order to be well-prepared for the TOEFL, although it can particularly help people who get anxious taking big tests and want to be comfortable with the TOEFL format before test day. If you do choose to purchase one or more of these tests, you should take them under conditions as close to the real exam as possible. This means taking the exam timed, in one sitting, and without distractions.
The TOEFL iBT Sampler is a free program you can download with practice questions, and it's the best free official practice resource for the TOEFL available online. In total it includes almost a complete TOEFL iBT practice test:
Three Reading tasks  (complete section)
Two Listening tasks (⅓ of the section on the real test)
Three Speaking tasks (½ section)
Two Writing tasks (complete section)
All the practice questions include answers, and the Speaking and Writing questions also include sample responses. A potential drawback is the Sampler only works with Windows, so you can't download it with a Mac. If you aren't buying a TPO test (or a TOEFL prep book, which also include practice tests), you should take the Sampler all in one sitting so you can get the experience of a nearly full-length test, but if you already have a lot of other practice tests to use, you can also take the different sections one at a time.
This PDF of sample questions is another free official TOEFL resource you can find online. It's shorter than the Sampler, doesn't include audio recordings, and doesn't have the same format as the real TOEFL does, but it has high-quality practice questions and can be downloaded by anyone. The questions include:
One Reading task (⅓ section)
Three Listening tasks (½ section)
Six Speaking tasks (complete section)
Two Writing tasks (complete section)
Answers are given, but there are no answer explanations, except for Writing, where sample essays and scoring explanations are included.
Quick Prep is a free set of PDFs that is similar to the Sample Questions above, but Quick Prep also includes links to audio recordings for two of the four question sets, so it's a little closer to what the real TOEFL is like. Each of the four PDFs is about half a real TOEFL, and you can combine them if you want a complete test. However, since the Quick Prep materials are only PDFs, they lack the format and software of the real TOEFL that the Sampler and TPO tests include.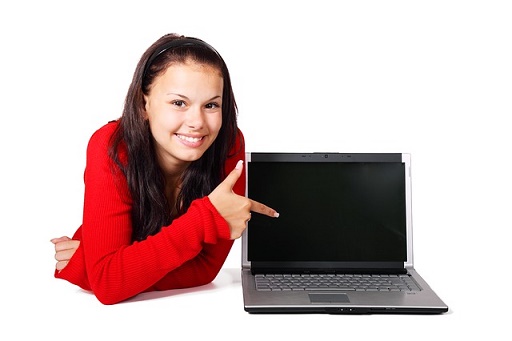 The Best Unofficial TOEFL Practice Tests Online
Because there are a limited number of official TOEFL resources, you'll likely need to use unofficial online TOEFL resources to get enough materials during your studying. In this section we go over each of the best TOEFL practice tests online. The first site listed below charges for full access to its materials, but all the rest of the resources listed in this section are free. The resources are ordered roughly from highest quality to lower quality.
This site has a few free practice questions you can answer for free, but to access most of the resources, including the full practice test, you'll need to purchase the materials. You can buy two complete practice TOEFL exams for $10. These exams are good quality and similar to the real TOEFL in terms of content and format. However, each question is graded instantly on the exams, and this can break up the pace of your practice test and make it more challenging to review the complete test when you're finished.
Magoosh offers a free TOEFL practice test online that's about half the length of the real exam. This is a fairly high-quality test with good practice questions and instructions on how long to spend on each section so that you can time yourself. It has the same four sections as the real TOEFL, includes audio recordings, and has answer explanations and instructions on how to figure out how well you scored on the exam.
4Tests has two free TOEFL practice tests on their site. Each exam has over 100 questions, separated into sections for Listening, Reading, and Structure. (Structure is a section that tests English grammar and conventions. It has its own section on the paper-based TOEFL, but not the internet based (iBT) TOEFL. However, the iBT TOEFL does test some of these concepts in other sections.) The exams aren't timed. This is a decent source to use, particularly for someone just starting their TOEFL practice. The questions are a bit easier than what you'd find on the real TOEFL, and the format of the real exam isn't very closely followed, but it does a good job particularly of introducing the Listening and Reading portions of the test.
This is a solid resource with six Reading quizzes and four Structure quizzes. The quizzes are all short and untimed, but the questions are similar to those on the real TOEFL, and there are answer explanations to help you understand why a particular answer is correct.
This site contains four quizzes each for Reading, Listening, Speaking, Structure, and Vocabulary. The quizzes are pretty short (20 questions or less each) and untimed (although the recommended time you should spend on each quiz is given). For most quizzes, each question is graded immediately after you answer it, but for Speaking quizzes example answers are given instead of automatic grading. These are short quizzes, and answer explanations are either brief or non-existent, which can make it difficult to figure out why a certain answer is correct. However, the questions themselves are good if you're looking for some quick TOEFL practice.
Want to improve your TOEFL score? We have the world's leading TOEFL course.
Built by
world-class instructors from Harvard and MIT
, the
course offers
individual review, interactive lessons, and realistic online praactice, at an affordable price! It's the fastest way to get your target TOEFL score.
Try our 5-day full access trial for free:
Graduates Hotline has eight short Reading quizzes and two Listening quizzes. The quality of the questions is good, however; this is one of the weaker resources in terms of answer explanations. After you complete each quiz, you're told how many questions you answered correctly, but you can't see which specific questions you got right or wrong. You'd need to take the quiz multiple times until you got all the questions correct to know what the correct answers are. The decision to grade the quizzes this way is pretty strange, and it makes it difficult and time-consuming to figure out where you made mistakes.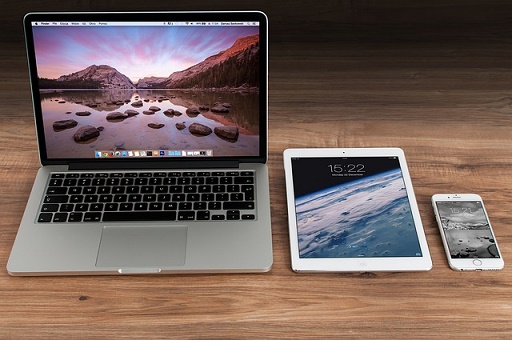 Other Helpful Resource for TOEFL Practice Online
This section contains links and descriptions of online TOEFL materials that aren't complete practice tests but can still be useful for your studying. Some of these resources are quizzes that focus on a specific area of the test, while others don't include any practice questions but instead help you build up your English skills in another way. These resources are all free, and they're organized based on the section of the TOEFL they focus on.
Reading
This site has five TOEFL Reading quizzes, each with a passage and about a dozen questions. The questions don't always follow the format you'll see on the TOEFL, and some of them aren't as difficult as many TOEFL questions, but it's a solid resource if you're looking for more practice.
A strong vocabulary is important for every part of the TOEFL, but it will help you most on the Reading section where you'll come across the most words and occasionally have questions that directly ask you what a specific word means. Our guide has over 300 words you should know before you take the TOEFL, as well as a definition and sample sentence to go along with each word.
Listening
During a TED Talk a speaker talks about an issue they feel strongly about for roughly 10 to 20 minutes. The speech can be about pretty much anything from new technology, a personal story, how to sleep better, and more. The speaker is often an expert in the field they are discussing. These are a great option for listening to spoken English since they're fairly short and often very engaging. Also, since there are so many talks available (over 2000 on their website), you can be sure to find a topic that interests you.
Podcasts
Podcasts are another great listening resource since they cover a variety of topics to suit your interests and can be listened to almost anywhere. You can choose a podcast based on your interests or look for ones specifically designed for English learners. Google "ESL podcasts" for some ideas. Popular options include BBC's The English We Speak and Breaking News English. Both are geared towards English learners.
Speaking
English Club's site has a complete practice Speaking section. The questions are similar in format to the real TOEFL, and there are also sample responses you can listen to.
This site contains numerous speaking prompts on a wide variety of topics. You have the option of recording your answer, and you can read comments under the questions to see how other people responded as well. There are no grading guidelines, and the questions aren't that similar to real TOEFL questions, but these are a good way to get in more general practice speaking English.
Writing
This site has hundreds of Independent Writing Tasks, separated into five different categories based on question type. Some of the questions are more simplistic than you'll see on the real TOEFL, and there's no scoring information or sample responses, but it's a good source if you need more topics to write about.
This site contains 155 Independent Writing Tasks. Like Good Luck TOEFL, some of these topics are easier than you'll find on the TOEFL, and there are no sample responses included, but they do give you the opportunity to practice writing.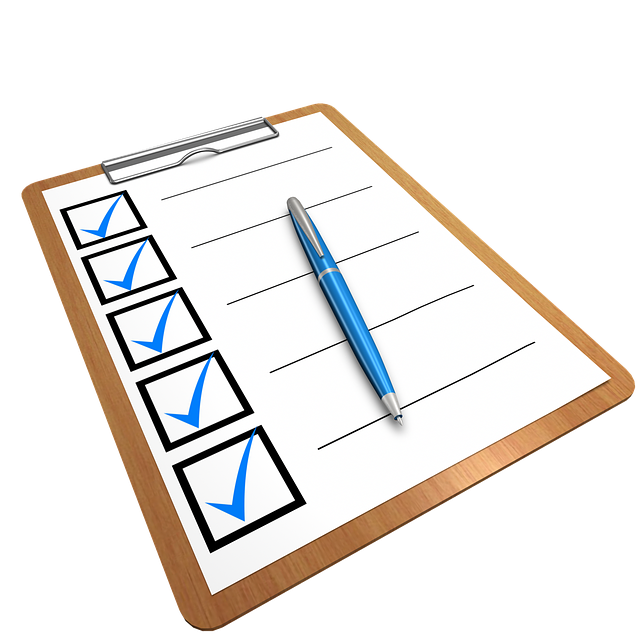 The Best Ways to Use TOEFL Online Practice Materials
Now that you know where to find the best online TOEFL resources, follow the four guidelines below to be sure to get the most out of them.
Use Official Materials Wisely
Official materials will be the best resources you use as you study for the TOEFL so you'll want to make the most of them. Spread the official resources out during your preparation period. You don't want to use them up all in the beginning or save them all until right before you take the test. Using them throughout your studying means you'll be regularly seeing high-quality questions and answer explanations.
Alternate Between Quizzes and Full-Length Practice Tests
There are a variety of resources listed in this guide, from full-length practice TOEFLs to short quizzes with only a few questions on a specific topic. Be sure to alternate among the different materials and use the resource that works best for each individual study session.
For example, if you're short on time or not on your A-game for studying, take a quiz or shorter practice test. You should reserve full-length practice tests (especially official ones) for when you can set aside a few hours at a time and really concentrate on the test. This is because you want your scores from these tests to be as accurate as possible so you know how well you're doing and where you need to improve, so you should take the practice tests under realistic testing conditions. Alternating between different resources can also keep your studying from becoming routine and monotonous and help keep your motivation up.
Review Your Mistakes Carefully
Answering all these practice TOEFL questions will only help raise your score if you take the time to figure out which mistakes you made then work to avoid them on future tests. After each test or quiz you complete, go through each problem you answered incorrectly and review it until you understand what you did wrong and how to get the correct answer.
It's also helpful to do high-level overviews as well from time to time. On average, do you do really well on Speaking, but struggle with Reading? Then you know to spend more time reviewing Reading skills. The more you can pinpoint and target your errors, the more effective your studying will be.
Review: Where to Find TOEFL Practice Online
There are many resources for TOEFL online practice that are available for you to use. These include official materials, unofficial practice tests, and quizzes and other study materials.
These materials can vary widely, and you should be sure to make the best use of them. This includes:
Using official practice materials wisely
Alternating between quizzes and full-length practice tests
Reviewing your mistakes carefully.
By getting in a lot of TOEFL practice online, you can be well prepared and confident come test day!
What's Next?
A prep book can be your most useful study tool for the TOEFL. Learn what the five best TOEFL prep books are so you can start studying!
Want more information on how the TOEFL is scored? Check out our guide to learn exactly how the TOEFL is scored so you can maximize the number of points you get.
Not sure what TOEFL score you should be aiming for? Learn what a good TOEFL score is based on the schools you're interested in.
Ready to improve your TOEFL score by 15 points?
Download our best TOEFL Strategy eBook (valued at $14.49) for FREE! Learn the top 5 strategies you must know to improve your TOEFL score. Download it for free now: