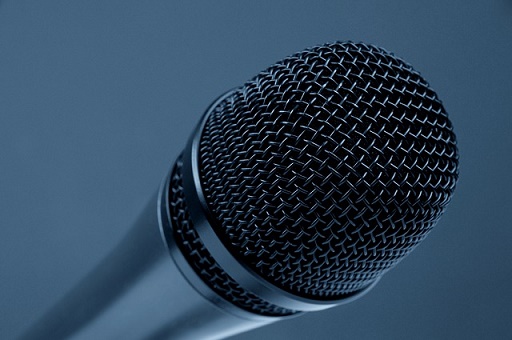 The TOEFL Speaking section is a rapid-fire 20 minutes of reading, listening, jotting down notes, and (most of all) speaking. There's a lot to do and keep track of during this section, and it can be easy to feel overwhelmed. Luckily, we're here to help.
In this guide, we'll go over everything you need to know to ace TOEFL Speaking. First, we'll break down the TOEFL speaking questions you'll see and give tips on how to answer each question type. Then we'll go over the best way to prepare for this section and the TOEFL Speaking tips you should keep in mind on test day.
Overview of the TOEFL Speaking Section
The TOEFL Speaking section lasts 20 minutes and includes six tasks. The individual tasks will be described in more detail in the next section. You won't be speaking to a real person during this section. Instead, you'll hear recorded conversations and respond by speaking into a microphone. After your exam, your responses will then be listened to by TOEFL graders. Each question receives a score from 0-4. These scores are then added together and scaled from 0-30 for your total Speaking section score. Your Speaking section score makes up 25% of your total TOEFL score (out of 120).
This section tests your ability to speak effectively in academic settings. You'll be graded on how well you answer each question, your ability to speak clearly and coherently, and your vocabulary and grammar.
What Types of Questions Are on TOEFL Speaking?
There are three different types of TOEFL Speaking questions, two tasks for each type. In this section, we explain the format and content of the tasks and give an official example question and response tips for each question type.
Tasks 1 and 2
The first two tasks are independent speaking tasks that draw on the student's own ideas, opinions, and experiences when responding. For each of these questions, you'll be given 15 seconds to prepare and need to speak for 45 seconds.
Example Question

TOEFL Speaking Tips for Answering
You won't get much time to prepare for these first two tasks, so you'll have to think quickly.
Don't try to figure out all the details you're going to discuss in 15 seconds. Just settle on a topic to talk about, and let the details come naturally while you're speaking.
If you run out of things to talk about and there's still time left, don't be afraid to make things up! There's no rule that you can only discuss facts. As long as you're speaking, it doesn't matter whether what you're discussing actually happened or not.
Tasks 3 and 4
The remaining four tasks are integrated tasks. Students must use more than one skill when responding. Tasks 3 and 4 require students to read, listen, then speak. You'll be given 45 seconds to read a short passage, then you'll listen to a short lecture (about a minute in length). After that, you'll have 30 seconds to prepare, and you'll then need to speak for 60 seconds.
Example Question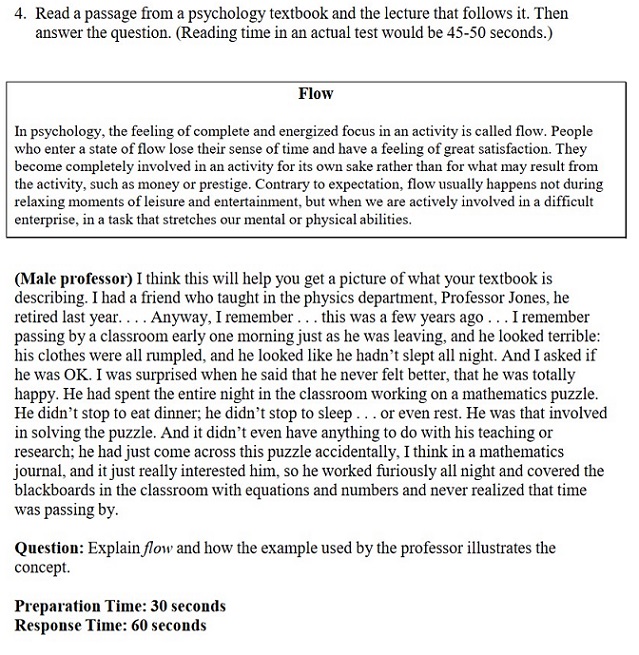 TOEFL Speaking Tips for Answering
These are often considered the trickiest TOEFL Speaking questions because they contain three parts: reading, listening, then speaking, all in a short time frame. The most important tip for these questions is to take good notes while reading and listening. You want to have their information briefly summarized so that when your preparation time starts, you can use it to figure out how you're going to respond and not waste time going back and trying to figure out what the passages said.
When answering these questions, pay careful attention to any differences between the information in written passage and the information in the audio clip. These differences are often an important part of your response.
Also, in your response, you should back up any statements you make with evidence from the audio clip or written passage in order to show you were able to understand the information they included and can create a strong argument.
Tasks 5 and 6
The final two TOEFL speaking tasks require students to listen then speak. For these two tasks, you'll first listen to a short audio clip. You'll then have 20 seconds to prepare, and you'll need to speak for 60 seconds.
Example Question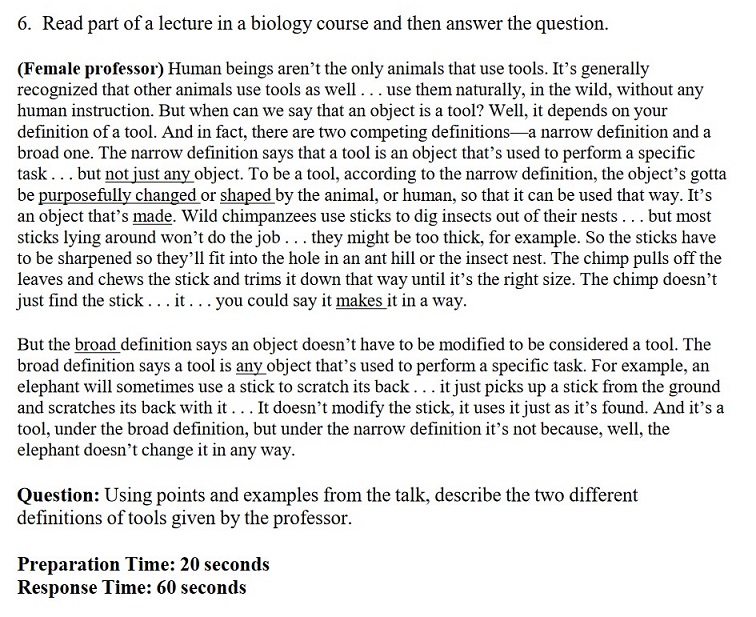 TOEFL Speaking Tips for Answering
For tasks 5 and 6, you'll use many of the same tips for answering as you did for tasks 3 and 4.
These tasks, since there is no written passage, tend to have longer audio clips, so it's important to be able to quickly summarize the main points of the clip in a few notes so that you're ready to speak when the timer starts.
Throughout your response, you should mention specific parts of the audio clip to strengthen your answer.
TOEFL Speaking Study Strategies
If you're already confident with your English speaking skills, you may feel like you don't need to study for this section. However, preparation is key for most people to ace this section. Keep these four tips in mind while preparing in order to get the most out of your studying.
Practice Speaking Regularly
The most important thing you can do to practice for the TOEFL Speaking section is to practice speaking English regularly. If you can practice every day, that would be ideal, but at the very least you should aim to practice speaking English 2-3 hours a week. Remember, this speaking practice doesn't only have to consist of answering TOEFL Speaking questions; any conversation, even a casual chat with friends, where you're speaking in English counts.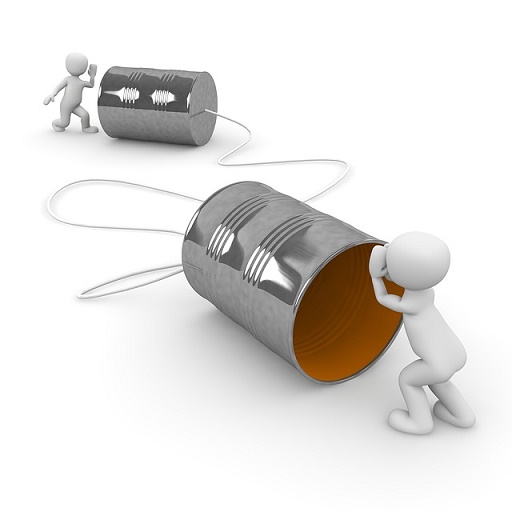 Answer TOEFL Practice Questions
While any practice you get speaking English will help you answer the TOEFL Speaking questions more confidently, it's also important to practice answering actual practice Speaking questions so you're more prepared on test day. Answering real TOEFL speaking practice questions will help you better understand the types of questions you'll be asked, how long you have to prepare, and how long your responses need to be (speaking for 60 seconds straight can feel longer than you'd expect!)
You can find practice Speaking questions online or in prep books. To see links to the best practice Speaking resources all in one place, check out our guide to preparing for the TOEFL Speaking section.
Expand Your English Vocabulary
The vocabulary you use is an important part of your TOEFL Speaking score, so it's important to not just repeat the same handful of words when you speak. You don't need to sound like a thesaurus, but including a few less common and more challenging words in your responses can help boost your score.
Speaking English regularly will help give you the confidence to use more challenging words, and you can also check out our guide to the 327 vocab words you need to know for the TOEFL for more ideas!
TOEFL Speaking Tips for Test Day
You don't want all your awesome preparation to go to waste on test day, so on the day you do take the TOEFL, keep these final tips in mind during the Speaking section.
Use Your Preparation Time Wisely
You'll be given between 15 and 30 seconds to prepare for each task, and you want to be sure to make the most of this time. During your preparation time, jot down points about the main points you want to make. Don't try to write out everything you want to say. You won't have enough time, and reading from a script will sound unnatural and lose you points.
For the four integrated tasks, make note of any specific points you want to mention from the audio clip/written passage. Be sure to finish your notes in time so that when the timer ends and you have to begin speaking, you'll be able to start your response right away.
Speak at a Steady Pace
Many people feel nervous when they take the TOEFL, particularly during the Speaking section. There's also pressure to fit in as many words as you can in order to gain more points. As a result, many people tend to speak very quickly during their Speaking responses. On the other hand, other people who are nervous or not that confident with their English may speak very slowly, stumbling over words or with long gaps in their responses.
Neither of these situations is what you want. Both rushing through words and struggling to find the right one can lose you points. You want your responses to sound as close to a native English speaker's as possible, which means speaking at a normal, steady speaking pace.
Practice will help you get better at keeping a steady pace. On the day of the exam, listen to what you sound like when you respond to the first task, and make corrections on future responses to improve your speaking pace. If you're feeling nervous, take a few deep breaths during the preparation time to help calm your nerves.
Watch this video to understand how to speak at the right pace.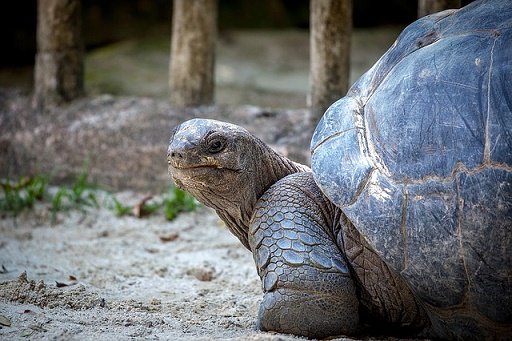 Want to improve your TOEFL score? We have the world's leading TOEFL course.
Built by
world-class instructors from Harvard and MIT
, the
course offers
individual review, interactive lessons, and realistic online praactice, at an affordable price! It's the fastest way to get your target TOEFL score.
Try our 5-day full access trial for free:
Stay Focused
A lot happens during the Speaking section, and there isn't a lot of down time to process it. The section is only 20 minutes, but during that time you'll have to frequently switch between listening, reading, taking notes, and speaking. With all that going on, it can be easy for you to get distracted and let your mind wander. However, it's very important to stay focused during this section.
You can get away with taking a 30-second break during the Reading section or while writing your essay, but the TOEFL Speaking section has so much happening so quickly that even getting distracted for a few seconds can hurt you. You could end up missing part of an audio recording (which won't be replayed), not having anything prepared when it comes time to speak, or, worst of all, having a blank stretch during your answer where you don't say anything.
Do your best to avoid this. Doing practice TOEFLs will help you get used to staying focused, and, during the exam, you'll be coming off a 10-minute break, which will help. Use the break to relax, take a mental breather, and prepare yourself for 20 minutes of focus during the Speaking section.
Conclusion: How to Do Well on TOEFL Speaking
The TOEFL Speaking section is intimidating to many people, but if you prepare well, it doesn't have to be! It's important to understand each of the question types you'll be seeing and how you should approach each one.
During your studying, you should be sure to speak English regularly, answer practice questions, and expand your vocabulary. Once you make it to the day of the test, follow our TOEFL Speaking tips and remember to use your preparation time wisely, speak at a steady pace, and stay focused.
If you put the effort in to be well-prepared for this section, you may find the Speaking section to be the easiest part of the entire TOEFL!
What's Next?
Want more tips on how to prepare for TOEFL Speaking questions? Check out our guide to the best ways to practice for TOEFL Speaking!
When should you take the TOEFL? Get your answer by checking out our guide to every TOEFL test date this year!
Once you've taken the TOEFL, how do you send your scores to schools? Check our step-by-step guide to sending your TOEFL scores.
Ready to improve your TOEFL score by 15 points?
Download our best TOEFL Strategy eBook (valued at $14.49) for FREE! Learn the top 5 strategies you must know to improve your TOEFL score. Download it for free now: