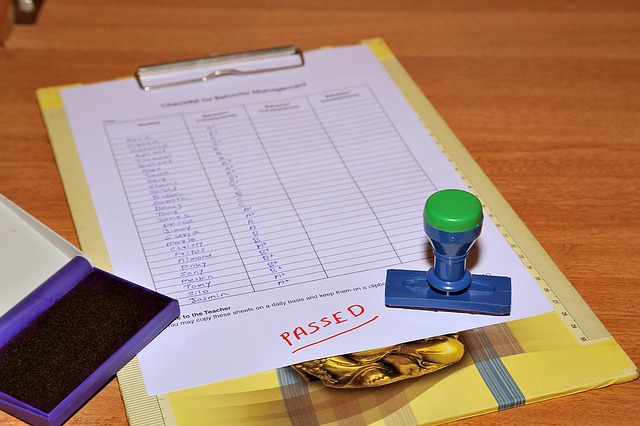 If you're preparing for the GMAT, you probably know that you'll need to take full-length practice tests. But what if you want to incorporate drills of particular skills or shorter study sessions into your prep routine, or want to study for the GMAT at least a bit every day? That's where a GMAT practice quiz can help.
In this article, I'll go over what makes a GMAT quiz worthwhile, as well as where to find the nine best GMAT practice quizzes and how to make the best use of GMAT quizzes in your exam prep.
What Is a GMAT Practice Quiz? What Makes a Good One?
A GMAT quiz is, quite simply, a set of practice questions that's shorter than a full-length practice exam.
While full-length GMAT practice tests are important, GMAT practice quizzes take up less time, making them useful for breaking up your study routine and completing targeted drills of particular question types or skills.
GMAT quizzes can be particularly helpful if they fit a few key criteria.
Not sure how or what to study? Confused by how to improve your score in the shortest time possible? We've created the only Online GMAT Prep Program that identifies your strengths and weaknesses, customizes a study plan, coaches you through lessons and quizzes, and adapts your study plan as you improve.
We believe PrepScholar GMAT is the best GMAT prep program available, especially if you find it hard to organize your study schedule and don't want to spend a ton of money on the other companies' one-size-fits-all study plans.
First, a high-quality GMAT quiz is customizable, meaning that you can select the kinds of questions you want to answer (such as quant questions only, or, more specifically, only questions of a particular type within a section, such as critical reasoning) beforehand. Some GMAT quizzes allow you to customize them even further, selecting the difficulty level of your practice questions and the precise length of your quiz.
Customizing the kinds of practice questions you work into your GMAT prep is helpful for two reasons. First and foremost, it allows you to target your weakest areas—something you can't do with practice tests alone. Secondly, if you're already scoring a 700 or higher on GMAT practice tests and looking to bump up your score, you'll benefit from completing quizzes with primarily difficult questions. Targeting difficult questions will do more in terms of bumping you up to an even higher score than more generalized practice tests or quizzes will.
Another quality shared by the best GMAT practice quizzes is that they're realistic. GMAT practice questions on quizzes, like those on practice tests, should match the content, tone, and format of the questions on the real exam as closely as possible. This will allow you to feel as comfortable as possible on test day.
It's easy to find a GMAT quiz online, but not always easy to find the ones you should choose. Next, let's go over the nine highest-quality sources of GMAT quizzes.
The 9 Best GMAT Quizzes
Now that you know all about what makes a GMAT quiz worth your time, let's take a look at the nine best sources of GMAT quizzes available. I've divided them into three sections: mixed/general, verbal, and quant.
Mixed/General GMAT Quizzes
Each of these sample GMAT quizzes contains practice questions in all areas of the GMAT. It's best to start here to find the GMAT quiz that works for you.
Overview: The Official GMAT Prep Software, available with an account at MBA.com, contains 90 practice questions written by the Graduate Management Admissions Council (GMAC). You can organize them into quizzes of 1-15 questions each, and you can pick how many of each question type you want in a quiz.
Cost: Free
Pros: The Official GMAT Prep Software's most obvious pro is that all of the questions are written by the authors of the actual GMAT. It's closest in content and format to what you'll encounter on test day. It's also the best source to start with if you're looking for a free GMAT quiz or a sample GMAT quiz, as it sets the standard for all other GMAT quizzes.
The Official GMAT Prep Software also allows you to review questions you've answered incorrectly or on which you've guessed, and gives you a detailed breakdown of your progress over time. Answer explanations are in-depth and categorized by the skills required to answer them correctly, which will give you a good idea of where you need to improve further.
Cons: There really aren't many downsides to using this official prep resource. This is the only source of GMAC-authored practice quizzes, so I'd recommend that all test-takers use it as a starting point.
Overview: The Veritas Prep question bank contains hundreds of GMAT practice questions from the verbal, quant, and integrated reasoning sections. You can take quizzes of 1-50 questions at a time, customizing them according to your question type preferences.
Cost: Free
Pros: Other than the Official GMAT Prep Software, the Veritas Prep GMAT question bank is the best source of realistic practice questions, and the best place to take a GMAT quiz online. The practice questions on each Veritas Prep GMAT sample quiz are carefully written and reflect what you'll see on the actual GMAT very closely.
When you set up an account, the GMAT quiz bank also tracks your progress in relation to other test-takers answering the same practice questions, so you can get a good idea of how difficult each question is. This tool can give you a good idea of where you stand in relation to your peers.
Also, the Veritas Prep GMAT quiz bank tracks your timing on each question type, so you can see if and where you're tripping up in terms of pacing.
Cons: You can only save up to 10 practice quizzes to review later. If practice quizzes are a regular part of your GMAT prep, you might get frustrated at being limited to reviewing only 10 practice quizzes total. You'll never see the same practice question on the Veritas Prep question bank twice, which is generally a major pro in that your practice will be brand-new every time, but it also means you might not be able to review that question if you don't save the quiz it's from.
Overview: GMAT Pill offers over 1,000 GMAT practice questions. The practice questions are presented in timed, three-question chunks, and followed by video explanations of each question and answer.
Cost: Free, for the basics; some questions and video explanations require a paid login ($169/month for the first month, $99/month thereafter)
Want to improve your GMAT score by 60 points?
We have the industry's leading GMAT prep program. Built by Harvard, MIT, Stanford, and Wharton alumni and GMAT 99th percentile scorers, the program learns your strengths and weaknesses and customizes a curriculum so you get the most effective prep possible.
Pros: The in-depth video explanations and the accessibility of feedback are GMAT Pill's biggest strengths. Breakdowns of verbal questions, especially sentence correction, are especially helpful and detailed.
GMAT Pill is set up as an interactive and collaborative online platform, where GMAT Pill instructors and writers, as well as other users, can answer your questions about specific aspects of the GMAT or particular practice questions you're struggling with. In this way, GMAT Pill functions as both a prep resource and a forum similar to GMAT Club.
Cons: The GMAT Pill interface is also somewhat difficult to navigate and doesn't provide the most user-friendly experience.
Also, while most video explanations of practice questions are free, you'll need to pay for certain questions and explanations.
Finally, if you're looking for longer quizzes, GMAT Pill isn't the best choice, as you can only answer three questions at a time.
Overview: The Kaplan GMAT QBank contains over 1500 practice questions. You can customize each practice quiz by question type and difficulty level. You can also take the quizzes in classic timed mode or tutor mode, which gives you access to a Kaplan tutor who will give you detailed feedback on your progress.
Cost: $99 for 3-month access; $149 for 6-month access
Pros: The biggest advantage to the Kaplan GMAT quiz bank is the customizability. In addition to customizing by question type and difficulty level, you can hone in even further on specific skills. Each question type has a variety of subsections you can select in order to focus on a particular content area. This tool is especially helpful if you have specific weaknesses you'd like to eradicate through drills.
Cons: One obvious downside of the Kaplan question bank is the expense, especially considering that you can only access it for a few months with either package.
Some of the reading comprehension and quant questions are on the easier side and won't be as helpful for students already scoring over 700. The Kaplan question bank is a better pick for test-takers who have specific skills they need to build.
Overview: The nine Manhattan Prep online question banks contain over 200 practice questions total. You can answer them timed or untimed, and an in-depth assessment report will help you evaluate your strengths and weaknesses.
Cost: $35 for 1-year access
Pros: Manhattan Prep practice questions on each GMAT sample quiz are similar in content and format to the actual GMAT. They are also known for being on the difficult side, so if you're a relatively high scorer (650 or more) looking for a challenge, Manhattan Prep is a good source of extra practice.
Cons: Manhattan Prep question banks don't contain quite as many practice questions as many other prep resources, and they aren't as customizable as you might need if you have specific weaknesses you're looking to work on. While these GMAT question banks are good for extra practice with high-quality questions, they're not as helpful if you're looking to hone in on a particular skill or question type.
Want to Identify YOUR GMAT Strengths and Weaknesses?
Our proprietary GMAT Diagnostic Assessment creates a customized study plan for you that takes you from registration all the way to test day! It is included with every account and proven to significantly maximize your score.
Get your personalized assessment as part of your 5 day risk-free trial now: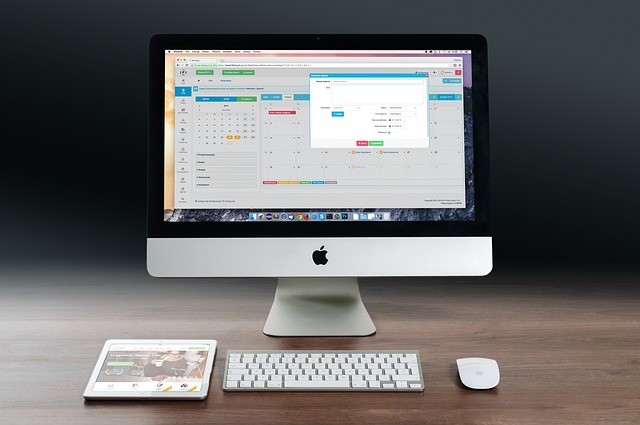 GMAT Verbal Quizzes
Looking for a GMAT sentence correction quiz or to brush up on your reading comprehension or critical reasoning skills? Look no further than these GMAT verbal quizzes.
Overview: At MajorTests.com, you can find GMAT verbal quizzes of varying lengths and levels of difficulty. They aren't fully customizable, but you can choose from five reading comprehension quizzes, eight sentence correction quizzes, and five critical reasoning quizzes.
Cost: Free
Pros: The Major Tests verbal practice questions are very similar in content and difficulty to the questions you'll see on the exam. The GMAT sentence correction quizzes are especially strong and are divided into "basic" and "advanced" categories, so I'd suggest this resource if you're looking for a grammar challenge.
Cons: The visuals on Major Tests aren't similar to those on the GMAT, and the mini GMAT quizzes aren't timed, so you'll have to time yourself if you're working on pacing.
While Major Tests is a helpful resource for free GMAT quizzes and extra verbal practice, especially if you struggle with GMAT grammar, it's not as useful if you want to hone in on a very particular skill set within the verbal section.
Overview: You can use the Magoosh GMAT Idioms Flashcards App to quiz yourself on your knowledge of idioms (common phrases in English) that are common on the GMAT. The app will quiz you on 154 GMAT idioms in total, with 77 at the basic level (more common and less difficult) and 77 at the advanced level (less common and more difficult).
Cost: Free
Pros: Vocabulary isn't directly tested on the GMAT, so you don't need to find a GMAT vocabulary quiz, but you'll want to become familiar with idioms to succeed on the verbal section. Idioms are primarily tested in sentence correction questions on the GMAT. The Magoosh idioms quizzes are helpful in this regard, as the app presents you in each question with two sentences, one of which contains the correct usage of an idiom and one which contains an incorrect usage. You'll be asked to choose which one is used correctly. This format is similar to what you'll encounter on actual GMAT sentence correction questions.
After each practice question is an explanation of the correct idiomatic expression and how to use it, which will help cement each idiom's meaning in your mind before you approach the verbal section on the exam.
The app also keeps track of which idioms you've mastered and which you haven't, and will show you the ones you haven't until you are familiar with them.
Cons: This app is helpful for familiarizing yourself with common idioms, but it's limited to that alone, so you'll need to go elsewhere for a more comprehensive verbal review. I would suggest using this app on the go or as a warm-up before a longer study session.
Also, know that the app can't possibly cover every idiom you might encounter on the GMAT, though it can give you a good overview of the ones you're likeliest to see on the exam.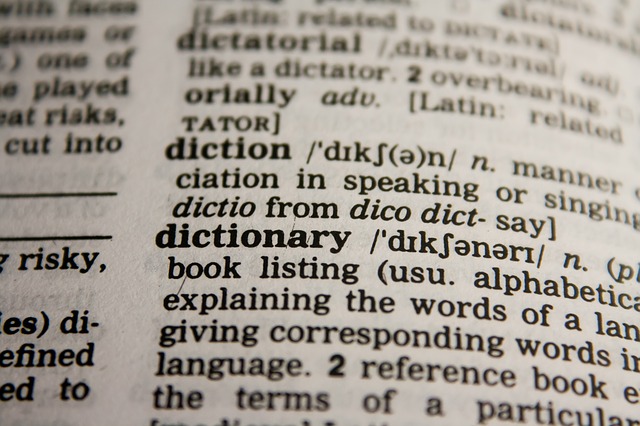 GMAT Math Quizzes
Finding a high-quality GMAT math quiz can be difficult, but we're here to help. Use these resources to give you a boost on the quant section.
Overview: The GMAT Club question bank contains over 1,500 practice questions, the majority of which are quant questions. You can customize each mini GMAT quiz, practicing with questions at the low, medium, or high difficulty level, and choosing the subject/content area you want to focus on within each GMAT section.
You can answer up to 50 practice questions at a time in exam mode (timed, with answer explanations only available at the end), practice mode (untimed, with question explanations available throughout), or browse mode (untimed, with all questions in the database available upfront).
Cost: $79.95 for 3-month access; $99.95 for 6-month access
Pros: GMAT Club is known for its difficult quant practice questions, and it contains far more quant questions than any other question type. It's a great resource if you're looking specifically to improve your math skills before the exam.
GMAT Club quizzes also allow a level of customizability that's unavailable in any other resource. Within data sufficiency questions alone, for example, you can choose to focus on 19 different content areas, such as number properties, work/rate problems, absolute values, inequalities, and algebra.
Cons: The GMAT Club question bank is pricey, especially for only a few months of access.
Also, there are far more quant questions than verbal questions available in GMAT Club practice quizzes, which is why it's not on the "mixed/general" list. To focus on your verbal skills specifically, you'll want to look elsewhere.
Overview: At 4GMAT, students have free access to six 10-question GMAT quant quizzes. Each one is timed for 25 minutes total.
Cost: Free
Pros: The 4GMAT quizzes provide a good, user-friendly source of extra practice for problem solving questions. The practice questions are high-quality and realistic, at a medium level of difficulty. Each GMAT math quiz covers the usual range of content areas you'll see on GMAT problem solving questions.
Cons: The visuals on the 4GMAT quant quizzes aren't similar to those you'll see on the exam, and there are no answer explanations with which you can review questions you answered incorrectly. Also, there are no data sufficiency questions in these GMAT math quizzes, so you'll have to look elsewhere to focus on those.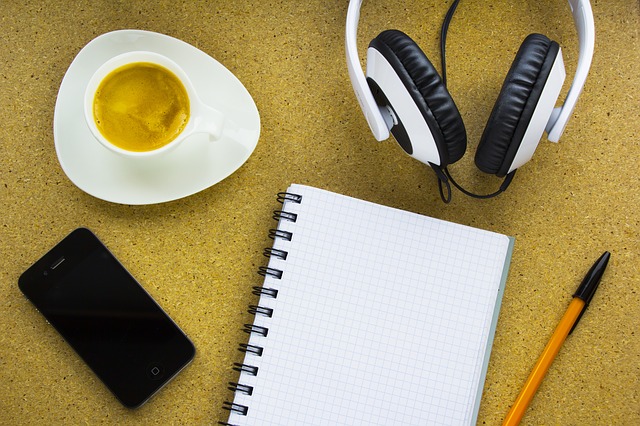 How to Use GMAT Quizzes in Your Prep
Now that you have an idea of where you might find a GMAT quiz that fits your needs, how can you best incorporate those quizzes into your prep? Let's go over the best ways to use GMAT quizzes in your exam prep.
#1: Use a GMAT Practice Quiz as a Warm-Up Exercise
A mini GMAT quiz can be a great kickoff for a longer study session, to get your brain working and sharpen your focus on the subject you plan to delve into. If you're planning on spending two hours on grammar review, for example, you could start with a ten- or fifteen-question sentence correction quiz.
You can also use GMAT quizzes to break things up between different parts of a study session (say, if you're transitioning between writing a sample essay and working on the quant section) or to serve as shorter study sessions on days that you haven't planned a longer session.
#2: Drill Your Weak Spots With Targeted GMAT Quizzes
The best GMAT quizzes are customizable, so you can target a particular difficulty level or question type. Because you can customize them, mini GMAT quizzes offer you a unique opportunity (unavailable to you in full-length practice tests) to brush up on your specific problem areas.
Your GMAT prep should be heavily focused on your weakest areas. Simply completing practice test after practice test isn't enough; you need to build regular drills into your study routine. Customized mini GMAT quizzes are the best to drill yourself in content areas with which you struggle.
You can also use GMAT quizzes to work on your timing, especially if you particularly struggle with pacing. Tackle your timing issues with drills, ensuring that you give yourself a time limit for the quizzes you select if a timer isn't already included as part of the quiz.
#3: Don't Rely Too Much on GMAT Quizzes
Full-length, computerized adaptive practice tests are the gold standard for GMAT prep. They help you get accustomed to the exam format, build the stamina to take the test in its entirety, and gauge your progress accurately and reliably.
While GMAT quizzes are a great addition to your exam prep, and can help you target your weaknesses and add variety to your study routine, don't use them as your primary source of preparation or to gauge your overall progress.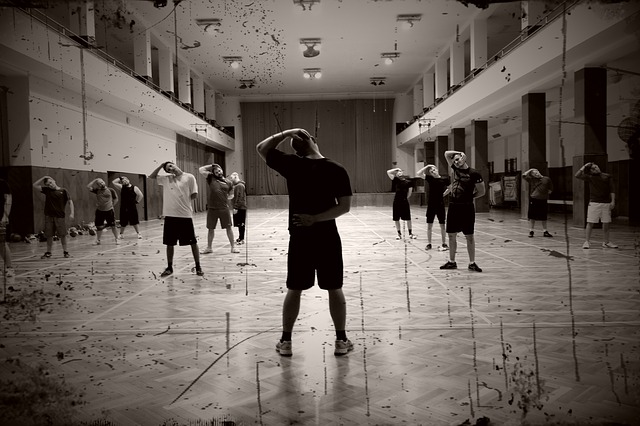 What's Next?
If you're looking for free GMAT quizzes and to improve your GMAT score on a budget, check out our guide to free, high-quality GMAT prep resources.
For a more comprehensive look at the best prep materials on the market, try our list of 20 GMAT preparation resources.
Looking for a different way to study, outside of a GMAT quiz online? Try GMAT prep apps if you want to change it up.
Was this helpful? Sign up for FREE GMAT and MBA guides!