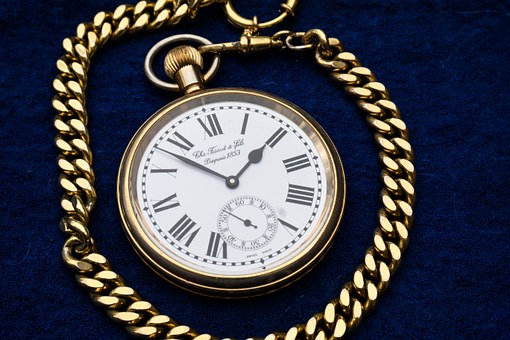 If you're planning to apply to business school, you've likely started to think about when to take the GMAT. Should you take the exam as soon as possible? Or wait until right before your deadlines?
In this guide, I'll help you answer the question "when should I take the GMAT?" We'll cover the rules about when you can take the exam and go through how to decide the best time for you to take the GMAT.
When Can You Take the GMAT?
Unlike standardized tests like the SAT or ACT, the GMAT is offered on many days throughout the year. Especially if you live in a larger metropolitan area, you can usually find the GMAT given on almost every day of the week.
You can register for GMAT appointments anytime between six months and 24 hours before you're desired date, depending on availability. In practice, you'll likely need to sign up at least a few weeks in advance to secure a spot.
However, there are a few restrictions on how often you can take the exam: you can only take the GMAT once in any 16-day period, five times in a year, and eight times in your lifetime.
Not sure how or what to study? Confused by how to improve your score in the shortest time possible? We've created the only Online GMAT Prep Program that identifies your strengths and weaknesses, customizes a study plan, coaches you through lessons and quizzes, and adapts your study plan as you improve.
We believe PrepScholar GMAT is the best GMAT prep program available, especially if you find it hard to organize your study schedule and don't want to spend a ton of money on the other companies' one-size-fits-all study plans.
When Should You Take the GMAT?
As a general rule of thumb, you should aim to take the GMAT at least two months before your application deadline, so that you leave enough time for your scores to be reported to schools. For example, if your first application is due January 1, you'll want to take the GMAT by November 1 in order to make sure your scores are sent in time to make that deadline.
Nonetheless, deciding exactly when to take the GMAT is a personal decision for every test taker. In the next section, I'll talk more about the factors that go into deciding the perfect date and time for your GMAT exam.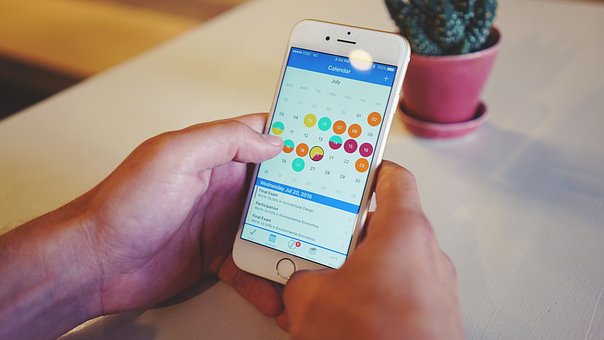 Deciding When to Take the GMAT: 6 Considerations
Still asking yourself "when should I take the GMAT"? Consider these six questions to help you pick the best time to take the exam.
#1: When Is Your First Application Deadline?
Remember, you'll want to have taken the GMAT at least two months before your first application deadline. Having the test completed a few months before your first deadline helps ensure that your scores will be ready to go out to all of your target programs on or before their application deadlines.
You can find the application deadlines for each of your programs by visiting the schools' websites. Keep in mind that many MBA programs accept applications in rounds, so if you don't think you have enough time to prep for and take the GMAT before the first deadline, consider pushing your application to a later round.
#2: How Many Hours of Prep Do You Need?
You'll also want to consider how many hours of GMAT prep you need, based on how much you are hoping to improve your score. The more hours of prep you need, the more you'll want to push back your GMAT test date (keeping in mind your application deadlines) so that you have enough time to improve.
For instance, if you need to prep for 100 hours, you'll probably want to give yourself at least three months of solid prep time. Condensing many prep hours into a short period of time will leave you burnt out and stressed. Spread out your test prep so that you're spending quality time truly learning the material.
As part of this process, consider how many hours per week you can truly devote to studying for the GMAT. You'll want to think about how much test prep you can build in between other activities you're involved in. Make sure you give yourself enough weeks of prep time so that you're building a solid foundation of skills.
#3: Do You Want to Build in Time to Retake the Test?
Many test-takers end up retaking the GMAT at least once. Remember, though, that you can only take the GMAT once every sixteen days. You need to leave at least four weeks of extra time in your schedule if you think that you'll want to retake the test, which will give you time to study the parts of the exam that you struggled with during your previous test.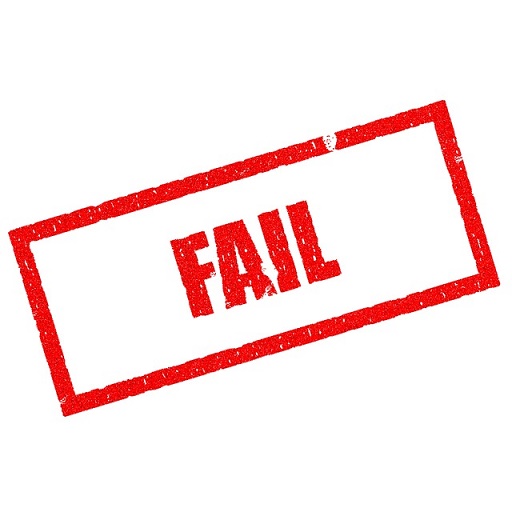 #4: What Dates Are Available to Take the GMAT Near You?
While test-takers in large metropolitan areas likely have a wide range of test dates available to them, those who live in less urban locales may not have as many dates to choose from. Make sure you view and register for available dates well ahead of your application due dates, so that you're not stuck traveling a great distance to take the GMAT at the last minute.
#5: What Times Are Convenient With Your Schedule?
Make sure that you're picking a test time that is convenient with your schedule. If you work everyday until 4 pm, don't schedule a 4:30 pm test unless you can get off of work early, because you'll likely be rushing to get from one place to another. Pick a time where you have at least five hours to arrive at the testing location early, take the test, and leave comfortably.
#6: Are You a Morning or Afternoon Person?
When it comes to picking a test time, you want to decide when you'll be most focused. If you can barely open your eyes by 9 AM, don't pick a test time that starts at 7:30 AM. Likewise, if you find yourself falling asleep at your desk at 2 PM everyday, afternoon testing is probably not for you. Set yourself up for success by taking the test a time that works for you.
3 Common Questions About When to Take the GMAT
In this section, I'll discuss some of the most common questions test-takers have about when to take the GMAT.
#1: Should You Take the GMAT While You're Still an Undergrad?
There are several pros to taking the GMAT when you're still an undergrad. For one thing, undergrad students often have more freedom over their schedules if they're not yet working full-time. Having more freedom over your schedule will give you more time to study and more flexibility in picking a test date.
Taking the test as an undergrad means that you've likely spent time recently reviewing the concepts tested on the GMAT, such as skills you'll need for the quantitative section. Taking the GMAT as an undergrad means these concepts are fresher in your memory.
However, if you don't plan to apply to business school right away, taking the GMAT may not be necessary and you can spend your time on applications for jobs or other programs, rather than on studying for the test.

#2: Should You Take the GMAT If You're Not Sure When You're Applying to Business School?
GMAT scores are valid for five years, so you do have a pretty long window of time to use your scores, even if you don't know exactly when you're applying to business school.
If you find yourself with a solid amount of time to study (generally 2-3 months) leading up to the exam, taking the GMAT before you actually apply to business school can be a good way to ensure that you have plenty of time to prep, your scores will be complete by your application due dates, and you won't be feeling any stress to complete the test by a certain date or time.
Want to improve your GMAT score by 60 points?
We have the industry's leading GMAT prep program. Built by Harvard, MIT, Stanford, and Wharton alumni and GMAT 99th percentile scorers, the program learns your strengths and weaknesses and customizes a curriculum so you get the most effective prep possible.
You can also retake the GMAT at a later date. While programs will see all the times you've taken the test, generally, only your highest score truly matters on your application. Still you shouldn't spend time studying for and taking the GMAT unless you're fairly certain you want to go to business school, since it's a big time investment that's really only useful for MBA applications.
#3: When Should You Register to Take the GMAT?
It's a good idea to register for the GMAT as soon as you've decided on the date and time which will work best for you. Testing centers can often be quite small, with only a few open seats at each. Registering when you've picked a working test date will help ensure that you get the test date and time that works best for you.
What's Next?
Ready to sign up for the GMAT? Learn the ins and outs of GMAT registration with our complete guide.
How do you send your GMAT scores to schools? We walk you through the whole process.
Craft a personalized GMAT study plan with our in-depth article and sample study schedules.
Was this helpful? Sign up for FREE GMAT and MBA guides!