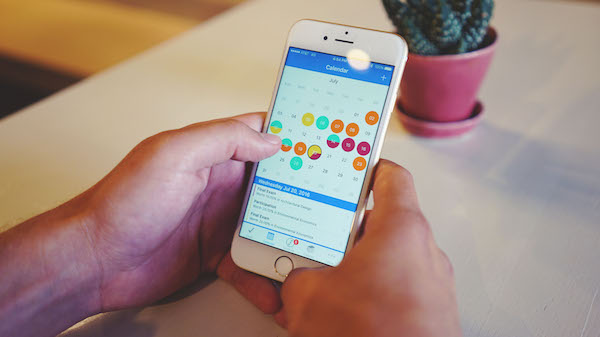 Before stepping into the hallowed halls of business school, you must take the Graduate Management Admission Test, popularly known as the GMAT. Given that you can take the GMAT almost any day of the year, what day should you take this important exam?
This guide will go over everything you need to know about GMAT test dates in 2017, as well as give you some tips for strategically choosing your best test date. First, when is the GMAT administered in 2017?
GMAT Test Dates 2017: When Are They?
You have tons of choice when it comes to taking the GMAT. The exam is administered at a variety of test centers on almost every day of the year. You don't have to wait for a set date, but rather can make an appointment on almost any day, year-round.
The only time the GMAT is not offered is when a test center is closed, typically on Sundays or national holidays. Pearson VUE centers are closed on the following holidays:
New Year's Day, observed Jan. 2
Martin Luther King, Jr. Day, Jan. 16
Memorial Day, May 29
Independence Day, July 4
Labor Day, Sep. 4
Thanksgiving Day, Nov. 23
Christmas Day, Dec. 25
Not only is the GMAT administered most days of the year, but it's also offered several times a day. You'll often see morning and afternoon times around 8 AM, 12 PM, and 4 PM. As long as there's space, you can choose whatever day and time work best with your schedule.
Not sure how or what to study? Confused by how to improve your score in the shortest time possible? We've created the only Online GMAT Prep Program that identifies your strengths and weaknesses, customizes a study plan, coaches you through lessons and quizzes, and adapts your study plan as you improve.
We believe PrepScholar GMAT is the best GMAT prep program available, especially if you find it hard to organize your study schedule and don't want to spend a ton of money on the other companies' one-size-fits-all study plans.
To find an available test date, you should simply head to MBA.com. You can peruse locations and availability without committing to a specific date or time.
When I look at the next available testing appointments at a Pearson VUE Center in New Hampshire, for instance, I see available dates for the next two months. Any day with space shows up in green.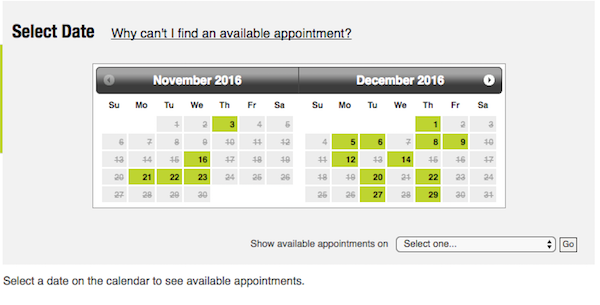 You'll notice that there are no available upcoming Saturday appointments in this example. Weekend testing is popular and fills up fast.
When you search for availability, you can look as far as six months in advance. Why does the calendar end there?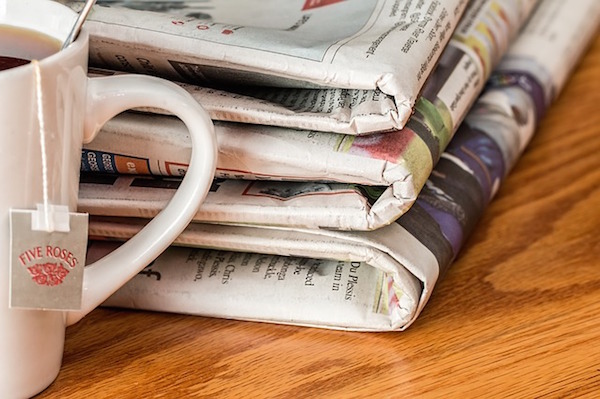 When Can You Register for the GMAT?
You'll be able to explore your options up to six months in advance because you can register as many as six months before a test date. If you're more last minute, then you can register online or by phone up to 24 hours before a test date, if it's still available (unlikely). Spots fill up fast, so it's a good idea to register at least two to three months before you plan to take the test.
Spots on the weekends fill up especially fast. If you need to test on a Saturday, then you should definitely register a minimum of two months ahead of time.
There are actually a lot of factors to consider when choosing your GMAT test date, not the least of which is your business school application deadlines. You should register early so that you don't end up with no options or taking the test on a day or time that's inconvenient for you.
So, what are all of these factors that come into play when you choose a test date? Read on to learn about the five main ones that should influence your choice of test date and time.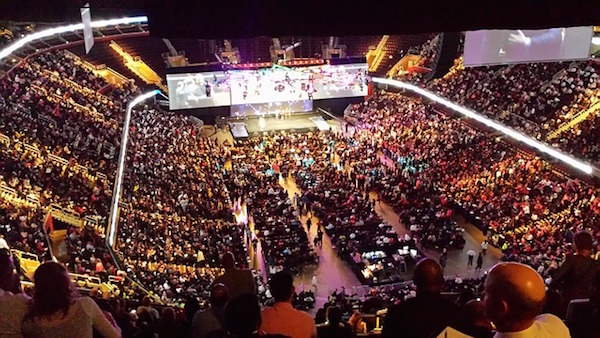 How to Choose a GMAT Test Date in 2017: 5 Key Questions
Given all of the options for GMAT test dates in 2017, should you just point your finger at a calendar and go with whatever day it lands on? Probably not. Like with everything else related to the GMAT, you'll be best served by approaching your registration with a strategy.
To find your best approach to scheduling the GMAT, you should ask yourself the following five questions.
Question #1: When Are Your Deadlines?
Before anything else, you need to make sure you're taking the GMAT in time for your application deadlines. Official score reports take about 20 days after you test to reach score recipients. To account for any delays, you should take the GMAT at least a month before your first application deadline.
Many business schools have three rounds of application deadlines. Round one deadlines tend to be in September, round two are usually in January, and round three are in April or May. Generally, it's best to apply for round one before any spots have been taken.
At the same time, you want to send off the strongest application you can. If you'd need to cut into your GMAT study time significantly to meet a round one deadline, then you may be better off giving yourself more time to study and applying for round two instead.
Just as important as meeting a deadline is sending off the strongest application possible, even if that means having to wait for a later round of deadlines or even for the following year.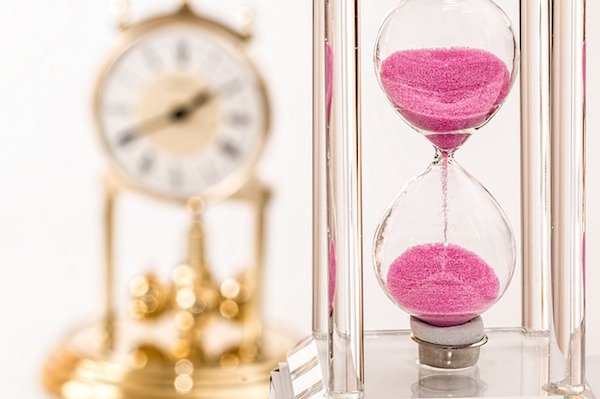 Question #2: Would You Retake the Test?
Your second question should prompt you to consider whether or not you would retake the GMAT if you were unhappy with your scores. Do you think there are areas where you could make a significant improvement, like more than 40 points, with more prep or a new approach to studying?
Want to improve your GMAT score by 60 points?
We have the industry's leading GMAT prep program. Built by Harvard, MIT, Stanford, and Wharton alumni and GMAT 99th percentile scorers, the program learns your strengths and weaknesses and customizes a curriculum so you get the most effective prep possible.
If you think there's a strong chance you could improve your scores, then you might cancel them and take the GMAT again. As of mid-2015, test takers now only have to wait 16 days after taking the GMAT to retest. Just keep in mind that you can only test up to five times in a year and that the registration fee for each test is $250.
If you think you need a buffer to take the GMAT again, then you should add at least another 16 days before your application deadlines. Of course, you probably need more than 16 days to effect a big increase in your scores. If you need to retake the exam (or want to avoid having to), check out PrepScholar GMAT's comprehensive online course. It's an affordable option that's so effective it comes with a 60 point score improvement guarantee!
Question #3: How Much Time Should You Study?
Third, you should consider how much time you need and can realistically commit to studying for the GMAT. Only giving yourself a week to prepare before your test date wouldn't be setting yourself up for success, unless you're a test-taking unicorn who can ace the GMAT with little to no practice.
According to GMAC, students who achieve competitive scores of 700 or higher studied an average of 121 hours. While studying for this amount of time may seem like a tall order, it's totally attainable if you spread your study schedule out over several months.
To achieve your GMAT target scores, you might start studying five to six months beforehand. You'd also benefit from registering for the GMAT early so that you have a set deadline to motivate your prep.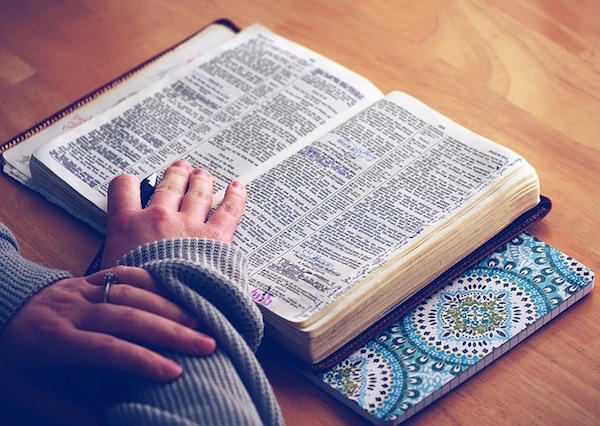 Question #4: What Else Is on Your Schedule?
Beyond your application deadlines, you should think about what else is on your schedule. Competing commitments might involve work projects, social events, vacations, holidays, or all of the other things you need to do to apply for business school, like write essays or gather recommendation letters.
Make sure that you don't have any other events on your schedule that would interfere with your GMAT test date. Choosing a date right after a trip might ruin your vacation, and taking it in the midst of a big work project would add up to tons of stress.
The best time might be early in the week when you're not too tired from work and you have the weekend before to commit to prep. Saturday is another popular day for people who can't take a day off during the week.
Think carefully about other items on your to-do list so that you don't have to change your GMAT registration.
Question #5: Should You Choose Morning or Afternoon?
Just as you should choose a day of the week that would optimize your performance, you should also strategically choose a morning or afternoon time slot. Some people are bright-eyed and bushy-tailed early in the AM, while others dread an early morning alarm.
After years of being a student, you probably know where you fall. When you register, look for the time of day when you'll be most alert, efficient, and ready to take on a demanding exam.
When choosing your GMAT test date, all of these five factors should have an effect on your decision. By answering all of the above questions, you can be strategic about your choice of GMAT test date in 2017 and find the best time for you.
Want to Identify YOUR GMAT Strengths and Weaknesses?
Our proprietary GMAT Diagnostic Assessment creates a customized study plan for you that takes you from registration all the way to test day! It is included with every account and proven to significantly maximize your score.
Get your personalized assessment as part of your 5 day risk-free trial now:
Before I leave you to your business school preparations, what do you need to remember about GMAT test dates in 2017 and how to pick the best one for you? Read on for a few key takeaways that will guide your GMAT registration.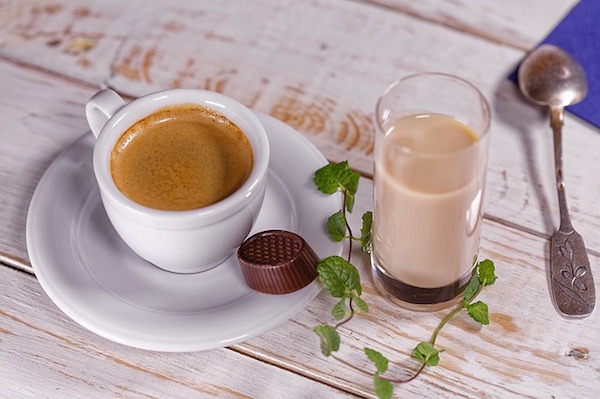 GMAT Test Dates 2017: Key Takeaways
You don't have to worry about taking the GMAT on a specific date, because it's offered nearly everyday on a year-round basis. Your main concern should be registering early so that your preferred test date and time are available.
Rather than randomly choosing a date, you should be thoughtful about what test date works best with your schedule. First, you need to make sure your GMAT score report will arrive at schools ahead of application deadlines.
Second, you need to leave yourself plenty of time to study for this challenging exam. To minimize the chance you'll need to reschedule, you should look over your schedule for any conflicts.
Finally, you should choose the day of the week and time of day when you'll be most energetic and ready to take on this challenge. By asking yourself these questions months in advance, you can spend the rest of your time getting ready for the test and putting the finishing touches on your applications to business school.
What's Next?
Once you've chosen a test date, how do you sign up for the GMAT? Check out this guide to learn how to register for the GMAT, step by step.
Are you familiar with the structure of the GMAT? This article goes over the full GMAT format, plus it has tips for preparing for each section.
Where can you find the best GMAT practice tests? Check out our complete list of free GMAT practice tests.
Was this helpful? Sign up for FREE GMAT and MBA guides!