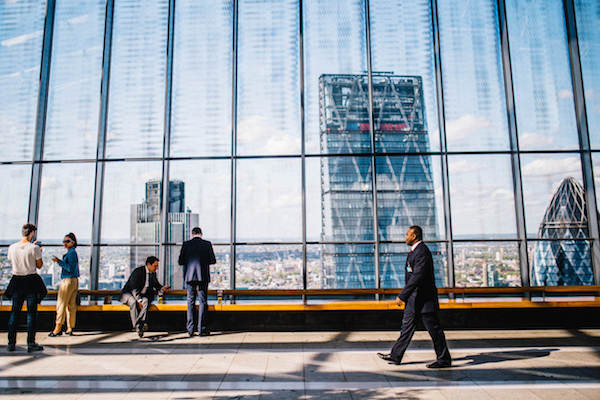 You probably know that the MBA has something to do with business school. But what does this acronym actually stand for? Beyond the acronym, what does the degree mean, and how has its reputation changed over the years?
This guide will answer all of these questions to give you a solid grounding in the MBA degree. Plus, you'll learn about all of the other options for Master's degrees in business.
Let's kick things off with the million dollar question, what does MBA stand for?
What Does MBA Stand For?
MBA stands for Master of Business Administration. It's a professional degree for students who want a comprehensive education in key areas of business. A business school curriculum often involves classes in accounting, finance, marketing, management, operations, statistics, information technology, human resources, internationalization, and business ethics.
Most MBA programs last for two years, though you may be able to find an accelerated option that grants you your degree after 12 months. Individuals who can't commit to a full-time program may study for their MBA on nights and weekends and earn their degree gradually over time.
Not sure how or what to study? Confused by how to improve your score in the shortest time possible? We've created the only Online GMAT Prep Program that identifies your strengths and weaknesses, customizes a study plan, coaches you through lessons and quizzes, and adapts your study plan as you improve.
We believe PrepScholar GMAT is the best GMAT prep program available, especially if you find it hard to organize your study schedule and don't want to spend a ton of money on the other companies' one-size-fits-all study plans.
Many schools also offer year-long executive MBA programs for executives who already have a high level of specialized experience and are preparing for senior leadership roles.
These executive programs allow students to specialize in specific areas, such as business operations, customer-centric strategies, globalization, social enterprise, or marketing and sales. Those who complete an executive program graduate with their EMBA, or Executive Master of Business Administration.
The MBA is a highly regarded degree in the business world today, but how did it acquire this status? Now that you know the MBA meaning, read on for the history of the degree and how it's changed over the years.
MBA Degrees: Over 100 Years of History
The MBA hasn't always enjoyed the prestigious reputation it has today. In fact, when it first started in the early 1900s, many people were skeptical that business management could be taught in a classroom or that it should be put on the same level as medicine or law.
With all of the changes of the Industrial Revolution, though, there arose a clear need for professionals who were skilled in business leadership. The first school to address this need was Dartmouth College, which established the Tuck School of Business in 1900 and offered the Master of Science in Commerce program to just a few students.
The first MBA program (and appearance of our favorite acronym) started at Harvard College in 1908. The program had 15 faculty members and awarded eight students an MBA degree after two years of study.
Over time, MBA programs grew popular around the U.S. and world. In 1921, Shanghai College of Commerce became the first business school in China. Canada offered its first MBA program in 1950, and France became the first European country with an MBA program in 1957.
Most of these programs excluded women for decades. It wasn't until 1962, for instance, that Harvard began admitting women directly into its MBA program at the Harvard Business School.
Although MBA programs became firmly established in the world of graduate education, tension remained around whether business skills could truly be taught in a classroom. Some business professionals looked down on business school education, claiming that it was too theoretical and lacked practical applications.
Business programs have continued to adapt to make their curriculum ever more applicable to real-world skills. Today, programs tend to include hands-on training and internship opportunities, plus they place more and more emphasis on interpersonal communication, leadership, globalization, and business ethics and morality.
MBA programs also now come in a variety of shapes and sizes. Some are full-time, two-year programs, while others offer part-time study, specialized training for executives (the EMBA mentioned above), or courses that are conducted entirely online.
MBA programs have changed substantially over the years, and they will continue to adapt along with changing economies, technological development, and the call for increased specialization.
While MBAs are the most sought after business degree, there are a few others that you can earn at business school. Read on to learn about alternative Master's degrees in business.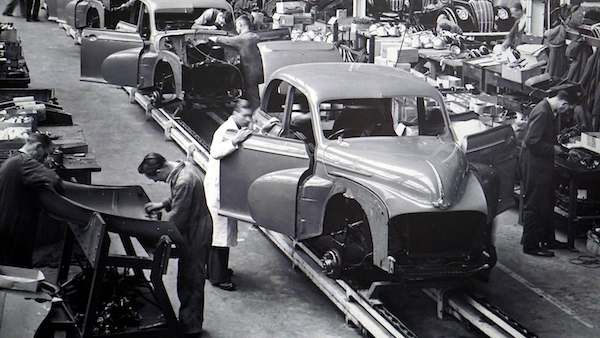 What Other Master's Degrees in Business Can You Get?
While you may immediately think of an MBA when you think of business school, that's not the only option for a Master's degree in business. There are other one-year or two-year programs for students looking to specialize in a certain field.
Here are four of the most popular Master's degrees in business besides the MBA.
#1: MSF, Master of Science in Finance: for those interested in financial management and investment management. You could specialize in fixed income, corporate, or real estate finance, to give a few examples.
Want to improve your GMAT score by 60 points?
We have the industry's leading GMAT prep program. Built by Harvard, MIT, Stanford, and Wharton alumni and GMAT 99th percentile scorers, the program learns your strengths and weaknesses and customizes a curriculum so you get the most effective prep possible.
#2: MAcc, Master of Accountancy: for those interested in public accounting. Specializations include tax, managerial, and financial accounting. Students may become certified public accountants (CPAs).
#3: MS MIS, Master of Science in Management Information Systems: prepares students for management in the field of information technology, especially in the IT development process.
#4: MBM, Master in Business and Management: similar to the MBA, but more geared toward recent college graduates. MBA candidates, on the other hand, usually have at least three years of work experience.
In addition to these popular degrees, there are several other Master's degrees in business. This chart shows the acronym for each degree and its full name.
| | |
| --- | --- |
| Degree | What It Stands For |
| MCom | Master of Commerce |
| MHA | Master of Health Administration |
| MISM | Master of Information Systems Management |
| MMR or MSMR | Master of Marketing Research |
| MMS | Master's in Management Studies |
| MSBA | Master of Science in Business Administration |
| MSM | Master of Science in Management |
| MST | Master of Science in Taxation |
Many business schools also offer doctoral programs. Degrees include the following.
| | |
| --- | --- |
| Degree | What It Stands For |
| Ph.D. | Doctor of Philosophy |
| D.B.A. | Doctor of Business Administration |
| D.H.A. | Doctor of Health Administration |
| D.M. | Doctor of Management |
| DCom | Doctor of Commerce |
As you can see, there are quite a few degree programs for business students. If you're interested in business, your first steps should be researching your options and figuring out which one best aligns with your professional goals.
Now that we've answered the million-dollar question of "what does MBA stand for" and gone over a brief history of the degree, is there anything else you need to know about this business school distinction?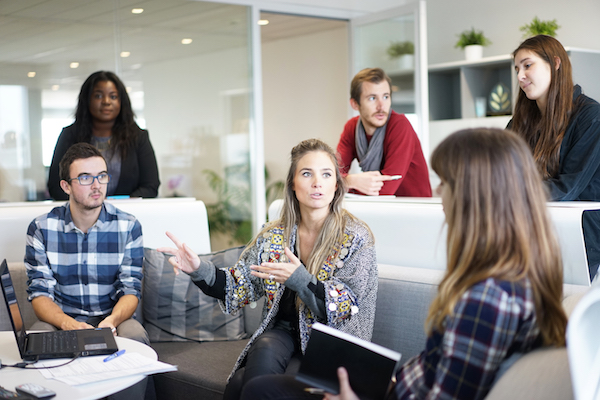 Final Thoughts: MBA Meaning
Now that we're well acquainted with this business school degree, we know that MBA stands for Master of Business Administration. If you complete an MBA program, then you will indeed be a Master of everything business-related.
Business programs are designed to teach you skills of entrepreneurship, leadership, management, and finance. You'll learn how to navigate our globalized economy and take an ethical approach to complex business decisions.
If you have a specialized interest in finance, accountancy, or other field, then you may gravitate toward an MSF, MaCC, or other Master's degree in business. Whatever you choose, you'll be gaining a prestigious degree with global recognition.
What's Next?
If you're applying to business school, then you'll need to take the GMAT or GRE. Which one should you choose? Check out this guide to weigh the pros and cons of the GMAT and GRE and decide which test to take for business school.
Do you know what's on the GMAT? Consider this guide your full introduction to the structure, skills, and timing of the GMAT.
How is the GMAT scored? Check out this full guide to the GMAT scoring system, with bonus tips on what scores you need to get into business school.
Was this helpful? Sign up for FREE GMAT and MBA guides!