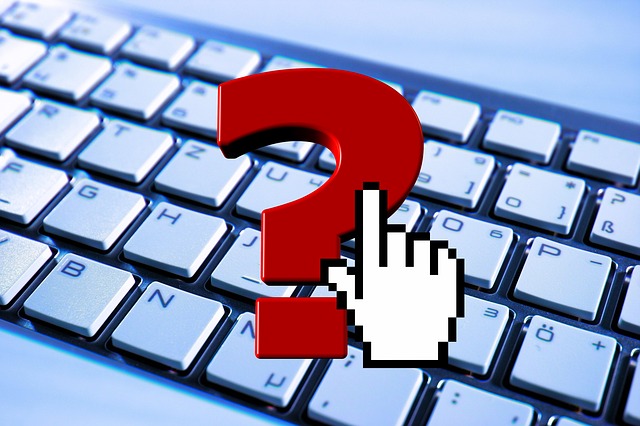 As you prepare to apply for business school, you might be wondering about online MBA programs, especially if you already have a busy schedule or family life. Some students are nervous about undertaking an MBA online and are worried about online programs' reputations. Is an online MBA worth it? Are they respected by employers? How much do they cost? Bottom line, should you get your MBA online?
In this article, I'll answer these questions and more about online business schools and help you decide whether a distance learning program could be right for you.
Are Online MBAs Real MBAs? 
When it comes to online MBAs, one of the first questions prospective business school students often ask is, "Is an online MBA real?" Some are concerned about whether the reputation of an online business school is impressive enough to land a job or whether potential employers will take it seriously.
The answer is yes to both questions! Particularly within the last decade, online MBA programs have become increasingly popular as institutions of higher education have sought to accommodate the busy lives of students and the increasing focus on digital technology in the business world.
Many online programs are highly regarded and regularly ranked by U.S. News and World Report and other publications. Temple University's online MBA at the Fox School of Business has held the #1 ranking in the U.S. News and World Report for online business schools for three consecutive years.
Not sure how or what to study? Confused by how to improve your score in the shortest time possible? We've created the only Online GMAT Prep Program that identifies your strengths and weaknesses, customizes a study plan, coaches you through lessons and quizzes, and adapts your study plan as you improve.
We believe PrepScholar GMAT is the best GMAT prep program available, especially if you find it hard to organize your study schedule and don't want to spend a ton of money on the other companies' one-size-fits-all study plans.
As long as the business school you attend is accredited (more on that later), most employers won't blink at your having received your MBA in an online format.
However, there are several downsides to attending business school online, and it's not right for everyone. We'll go over the pros and cons of online MBA programs next.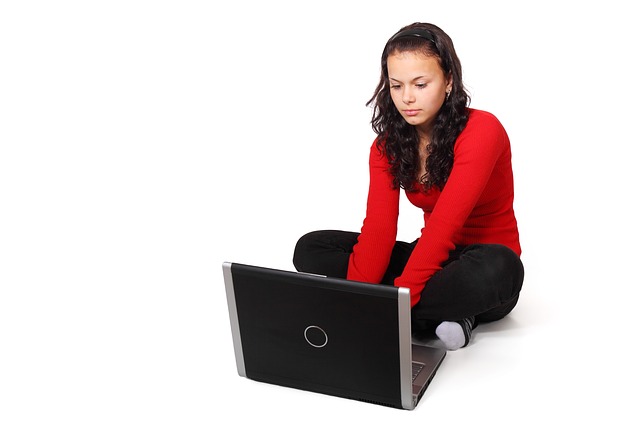 Is an Online MBA Worth It? 3 Pros and 3 Cons
Depending on your priorities and unique needs, there are both upsides and downsides to an online business school. Let's go over the primary pros and cons you should consider when you're wondering whether to get your MBA online.
Benefits of Online Business School
#1: Study Anywhere—and Work While You Do It
Flexibility is one of the key reasons that students choose online MBA programs. Classes are often scheduled in the evenings to accommodate daytime work. At other programs, you can complete coursework whenever you want, making your own schedule to fit your needs.
At many online programs, because schools aren't restricted by on-campus schedules, you can take either less time (as little as 16 months, with summer courses) or more time (two and a half to three years) than the in-person average of two years full-time.
This kind of flexibility is especially useful if you already have a career and are looking to supplement your skills or education without detracting from that career. It's also helpful if you're aiming to switch fields and undertake specialized training in a particular area, but don't want to quit your current job before doing so.
#2: Lower Cost
When you're considering whether you should get your MBA online, you should always take cost into account. Many online MBA programs are lower-cost than in-person business schools. Most state universities allow you to complete online coursework at or near the in-state tuition rate rather than the non-resident rate, which gives you a broader, less expensive range of options.
The lowest per-credit tuition rate for an online MBA program in 2017 is at Fitchburg State University, where online business students pay only $177 per credit hour. While that's exceptionally low, you can find many per-credit tuition rates of $400 or less at online MBA programs.
What's more, since you can work full- or part-time while you take online MBA coursework, you won't be sacrificing a salary while you study.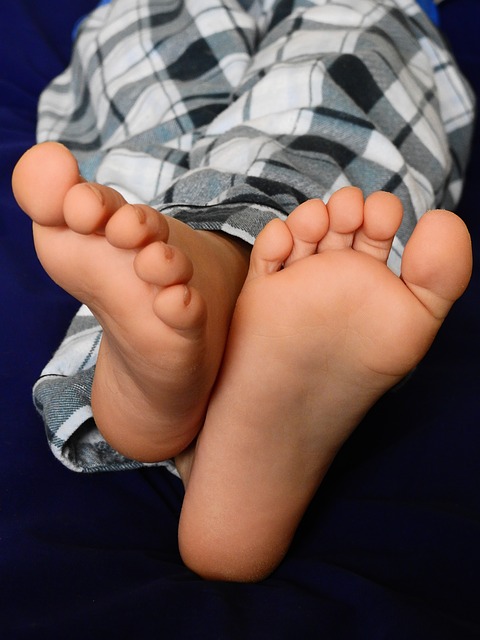 #3: An International Community of Faculty and Students
Many online MBA programs have both faculty and students from all over the world. Because there's little or no face-to-face interaction in an online MBA program, most online business schools emphasize frequent digital interaction, check-ins, and classroom participation.
Interacting with instructors and colleagues from so many regions and backgrounds can enrich you professionally and personally, as you diversify your knowledge base and potentially find new opportunities to explore in other locations or digitally after you graduate.
Drawbacks of Online Business School
#1: Fewer Networking Opportunities and Internships
One of the biggest reasons that many students attend business school is to make connections. That can be tricky in an online program, since most students have other obligations and busy lives. Also, online students don't participate in the kinds of on-campus clubs or projects that frequently bring peers and mentors together at traditional MBA programs. Is an online MBA worth it for you if it doesn't lead to as many connections as another program?
Also, while many online MBA programs have solid reputations, at this point they're not going to compare to, say, a full-time MBA from Columbia Business School or Harvard. The connections you have the opportunity to make at an online MBA are not likely to be as plentiful as those you might make at a more prestigious program.
To combat this problem, some online MBA programs combine distance learning with in-person intensives and/or internship and recruiting opportunities. At the USC Marshall School of Business Online MBA program, for example, MBA students kick off their studies with online reading and activities, followed by a six-day residential intensive that includes team-building activities and competitions.
#2: Less Immersion
Of course, since online MBA programs are part-time and involve limited or no face-to-face interaction, the experience doesn't tend to be as immersive and all-consuming as a traditional full-time MBA program. This might work for you if you're used to working independently, but some students struggle with this or are disappointed by the experience.
If you struggle with time management, prioritization, or focus, an online MBA program may prove difficult for you. Before you decide to complete business school online, make sure that you can carve out the time and energy to make your studies a major priority. If you want to earn an MBA online, it should be part of your daily life.
Want to improve your GMAT score by 60 points?
We have the industry's leading GMAT prep program. Built by Harvard, MIT, Stanford, and Wharton alumni and GMAT 99th percentile scorers, the program learns your strengths and weaknesses and customizes a curriculum so you get the most effective prep possible.
#3: Accreditation Issues
Any reputable MBA program, online or not, will be fully accredited. Accreditation ensures that an institution or program is providing an education and curriculum at a high standard of educational quality—one that's equivalent to other schools offering the same degree.
"Fully accredited" means that a business school is both regionally and nationally accredited. In the United States, institutions of higher education are regionally accredited by the Middle States Association of Colleges and Schools, the New England Association of Schools and Colleges, the North Central Association of Colleges and Schools, the Northwest Commission on Colleges and Universities, the Southern Association of Colleges and Schools, or the Western Association of Schools and Colleges.
Business schools are nationally accredited by the Association to Advance Collegiate Schools of Business (AACSB), the Accreditation Council for Collegiate Business Schools and Programs (ACBSP), the Council for Higher Education (CHEA), or the Distance Education Accrediting Commission (DEAC).
You should always make sure that a school is accredited before applying to an MBA program. All institutions of higher education have an accreditation page listing the agencies and organizations that have vetted them.
While most online MBA programs are accredited and thus equally respected in terms of the education they offer, occasionally they can be misleading or are not fully accredited. Always check to ensure that any MBA program you apply to is fully accredited.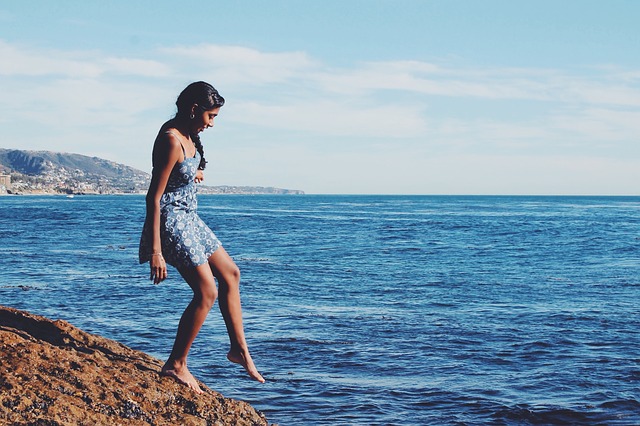 Should You Get Your MBA Online?
Online MBA programs are ideal for students who have busy careers and/or family lives or can't move to a different location for business school. Flexibility is the biggest perk of an online MBA program, so if you're looking to complete an MBA program while fulfilling your other obligations, an online business school might be the best option.
If you're wondering whether to get your MBA online, you should assess your own personality and skill sets. To succeed in an online MBA program, you'll need to be a self-starter with excellent time management skills. It can be hard to focus your energies when you don't have much (or any) face-to-face time in class, and when you're trying to complete coursework on top of your other responsibilities.
Consider what kind of student you are before undertaking an online MBA program. Do you thrive on face-to-face interaction? Do you take a lot of initiative on your own, or do you prefer more guidance and check-ins as you complete projects or coursework? Before agreeing to earn an MBA online, make sure you'll be able to make it a top priority and a major focus in your day-to-day life so that you can stay on top of everything you need to do.
An online MBA program will likely not be right for you if you don't have much work experience, since full-time in-person MBAs place more of an emphasis on cultivating a network of colleagues and potential business partners.
If you, on the other hand, already have work experience and are looking to develop your business skills in a particular area or increase your chances of a promotion or higher earnings at your next position, an online MBA might be the best choice for you.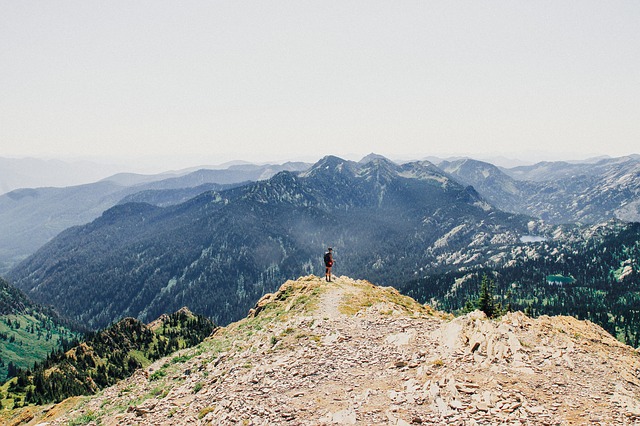 What's Next?
If you're still wondering if business school is right for you, our article on what an MBA program is and how to decide if you should get one will help. 
Want to Identify YOUR GMAT Strengths and Weaknesses?
Our proprietary GMAT Diagnostic Assessment creates a customized study plan for you that takes you from registration all the way to test day! It is included with every account and proven to significantly maximize your score.
Get your personalized assessment as part of your 5 day risk-free trial now:
Wondering what kinds of MBA programs you're likely to get into? Our guide to MBA acceptance rates will help.
If you'd like to go to business school without having to take the GMAT, check out our list of 67 MBA programs that don't require GMAT scores.
Was this helpful? Sign up for FREE GMAT and MBA guides!