The mission of the Stanford Graduate School of Business is "Change Lives, Change Organizations, Change the World," and the school aims to live up to that each year by offering an exceptional academic, professional, and personal experience to its students.
Stanford is recognized around the world as an exceptional business school and consistently ranks in the top three of business schools worldwide across multiple ranking systems. However, Stanford's popularity has its drawbacks: barely six percent of students were accepted to Stanford in 2016 and the school boasted the highest average GMAT score of any business school in the world for its admitted applicants.
So, with that being said, how do you get into Stanford GSB? One way to increase your likelihood of admission is to have a stellar GMAT score.
In this article, I'll talk about what's a good Stanford GMAT score and whether there's a GMAT Stanford score requirement. I'll also explain what Stanford is known for and how competitive it is for MBA students. Finally, I'll give you tips on how to improve your GMAT score to increase your chance of acceptance.
What Is Stanford Known For?
Stanford is consistently rated as one of the top three business schools in the world, and with good reason. Getting a seat in one of Stanford's business classes is incredibly difficult, meaning that the caliber of students in the business school is high.
Not sure how or what to study? Confused by how to improve your score in the shortest time possible? We've created the only Online GMAT Prep Program that identifies your strengths and weaknesses, customizes a study plan, coaches you through lessons and quizzes, and adapts your study plan as you improve.
We believe PrepScholar GMAT is the best GMAT prep program available, especially if you find it hard to organize your study schedule and don't want to spend a ton of money on the other companies' one-size-fits-all study plans.
Stanford's location in the heart of Silicon Valley means that students are learning in the literal shadows of business giants such as Apple, Facebook, and Google, and Stanford graduates are known for their entrepreneurship in starting new companies. In fact, Stanford has become so synonymous with entrepreneurship that former associate dean Madhav Rajan says that students who come to Stanford are likely to "catch the entrepreneurship bug" – meaning that they'll be excited to create new companies just by being in the environment.
For Stanford graduates that want to take a more traditional career path, their futures are rosy as well. Stanford alums receive some of the highest pay packages upon graduation of any business school in the world, beating out perennial rival Harvard Business School for the most lucrative compensation for graduates.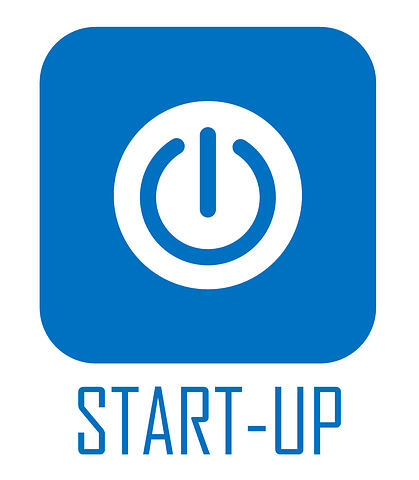 How Competitive Is Stanford?
Stanford is the most competitive business school in the world, accepting only six percent of applicants in 2016 and recording the highest average GMAT score of any school.
Stanford's latest round of admitted applicants isn't just impressive academically – the class of 2018 is also very diverse, made up of 41% women and 40% international students, coming from 62 different countries. The Class of 2018 comes from a variety of academic and professionals backgrounds, too, with undergraduate majors from literature to physiology, and previous careers of everything from military troop commander to Goldman Sachs banker.
Last year, Stanford received 8,116 applications and admitted 487 students. 417 of those students committed to attend Stanford, making its matriculation rate one of the highest in the world, as well.
Is There a GMAT Stanford Score Requirement?
As you can tell, admission to Stanford is incredibly competitive. So, what kind of GMAT score gets you noticed by the Stanford Graduate School of Business admissions committees?
The range of Stanford MBA GMAT scores is wide, from 590 to 790. However, the average Stanford MBA GMAT score of admitted applicants is 737, which is the highest in the world and has been increasing over the last few years. Take a look at this historical data.
| | |
| --- | --- |
| Stanford Admitted Class Year | Average Stanford GMAT Score of Admitted Applicants |
| 2018 | 737 |
| 2017 | 733 |
| 2016 | 732 |
| 2015 | 732 |
| 2014 | 729 |
| 2013 | 729 |
Stanford has had the highest average GMAT of any full-time MBA program for the last three years in a row. Assuming nothing changes, the incoming class of 2019 will likely boast extremely high scores, too.
How Does Your GMAT Score Affect Your Chances of Admission to Stanford?
Check out the table below to how your Stanford MBA GMAT score will affect your chances of admission.
| | |
| --- | --- |
| Your GMAT Score | Odds of admission |
| 780 | 22.17% |
| 760 | 17.27% |
| 740 | 7.47% |
| 720 | <1% |
| 700 | <1% |
As you can see, your chances of admission to Stanford are relatively low, no matter what GMAT score you have. Stanford's admission application process is so rigorous that you have stand out on all parts of your application. However, a strong GMAT score will help your application. In the next section, I'll talk more about how to improve your GMAT score to get into Stanford.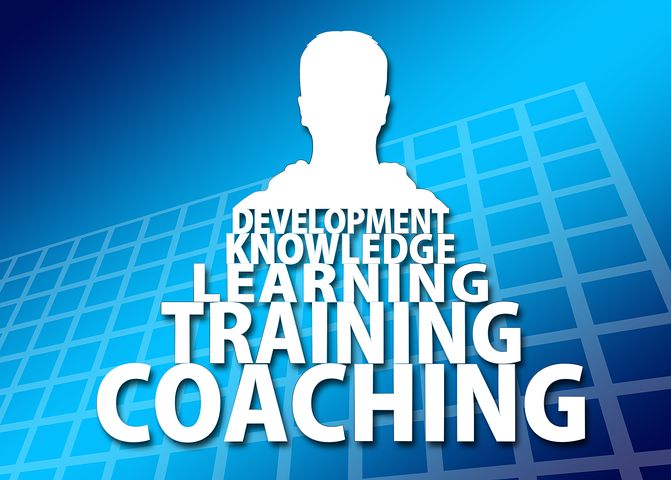 How to Reach Your Goal Stanford GMAT Score
If you're not yet scoring at a 740 or above (e.g., above average for Stanford's current admitted applicant class), don't give up all hope. There are steps you can take to reach your goal Stanford GMAT score.
If You Need to Improve 1-20 Points…
If you only need to improve 20 or fewer points to hit your goal Stanford GMAT score, congratulations! You're already close to achieving the average GMAT score of Stanford admitted applicants.
In order to hit that 740 target, you should study for at least 50 hours. Keep in mind the following tips as you study:
Focus on your weak points. You're already scoring at a high level, so you likely just need to improve on a few question types or content areas. Spend time pouring over the questions you got wrong on full-length practice tests to find out your weak areas and drill those skills.
Take practice tests. Taking a full-length GMAT practice test is the best way to build your endurance for test day, as well as your familiarity with the GMAT. Make taking practice tests a regular part of your prep.
Consider hiring a tutor to work on the few areas of weakness you have. Sometimes, a tutor can help you learn new ways to solve tricky problems.
Remember, Stanford has the highest average GMAT in the world. Consider studying for more hours to gain even more points and make your application more competitive. Every bit will help.
If You Need to Improve 21-50 Points…
An improvement of up 50 points to reach your goal Stanford GMAT score is totally achievable if you're willing to show up and put in the work.
In order to improve up to 50 points, you'll need to put in at least 100 study hours. Follow these tips to make the most of your practice time:
Learn test strategy. If you're around 50 points below your goal score, learning test strategy can seriously help you. Review strategies for every section and question type that you'll see on the GMAT and practice employing those on both practice sets and full-length GMAT practice tests.
Drill content weaknesses. Spend time focusing on the content areas that are giving you trouble. You can make up some serious points if you can master those weaknesses.
Follow a specific plan. Studying for 100 hours is a serious time commitment. Take your GMAT prep seriously by finding and sticking to a concrete GMAT study plan. If you don't know where to start, our GMAT study plan guide offers you four options.
If You Need to Improve 50-100 Points…
Improving over 50 points to meet your goal Stanford GMAT score will be challenging, especially if you've already been preparing for the GMAT for some time. However, it's not possible. If you plan for 150 hours of study time and follow these tips, you'll be on your way to reaching your goals.
Take a full-length practice test to diagnose weaknesses. Likely, you still have some serious GMAT content gaps. You should take a full-length practice test, in one sitting, and spend a few hours reviewing your results and making note of what types of questions you got wrong. Reviewing your results will help inform what you focus on during your prep.
Do a lot of practice. To improve this much, you'll need to practice. A lot. Spend good, quality time every week doing real or realistic GMAT practice questions. Use flashcards and other study aids to master other skills.
Focus on other parts of your application. If your heart's set on Stanford, focus on making the other parts of your application undeniable. Stanford has accepted students with GMAT scores as low as 590 who have exceptional professional and personal experiences. Sell your story to the admissions committee and prove to them that the class would be worse off without you.
Consider other schools. If you have to improve this much, and you don't have a phenomenal application in any other regard, you may want to consider applying to some safety schools that have lower average GMAT requirements. Stanford is the most competitive school in the world – if chances are good that you won't get in, you may want to save that application fee and use it on one of the hundreds of other great business schools that aren't as competitive.
What's Next?
Applying somewhere else besides INSEAD and wondering about your chances of admission? Our in-depth guides to INSEAD and UCLA (coming soon) tell you the GMAT scores needed for admission to each school and offer tips for improving your score if you're not quite at your target yet.
If you need to improve your GMAT score for admission to Stanford, you need to follow a well-crafted GMAT study plan, which will help you know what to study and when. Our GMAT study plan guide offers four different GMAT study plans that you can choose from, based on how many points you want to improve and how much time you have to study.
Want to improve your GMAT score by 60 points?
We have the industry's leading GMAT prep program. Built by Harvard, MIT, Stanford, and Wharton alumni and GMAT 99th percentile scorers, the program learns your strengths and weaknesses and customizes a curriculum so you get the most effective prep possible.
Already reached your GMAT goal score? Congratulations! The next step is to make sure that all the schools you're applying to have received your GMAT scores so that they can accurately evaluate your application. Check out our in-depth guide to sending GMAT scores.
Was this helpful? Sign up for FREE GMAT and MBA guides!