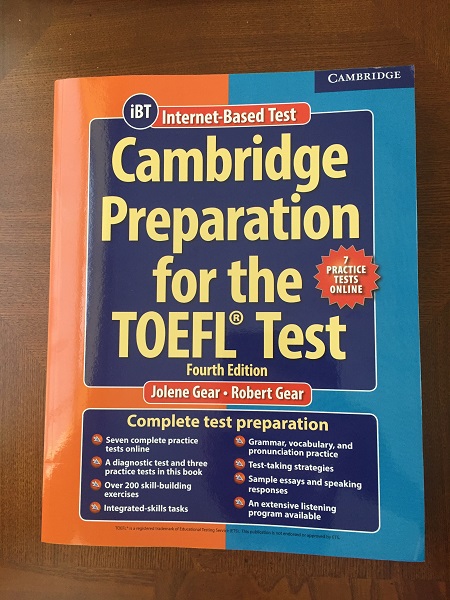 If you want a great TOEFL prep book to guide your studies, consider buying Cambridge Preparation for the TOEFL Test. This comprehensive book offers a ton of English-skills practice, test-taking tips, and even full-length practice tests. But is this the right TOEFL prep book for you?
In this review, we cover everything you need to know about the Cambridge TOEFL book, starting with a brief look at what's in it. After, we give a detailed analysis of the book's pros and cons as well as tips on how to use this resource to your advantage.
What's in Cambridge Preparation for the TOEFL Test?
The fourth edition of Cambridge Preparation for the TOEFL Test is about 700 pages long and costs around 40 USD on Amazon.
There are two versions of this edition: one from 2006 that comes with a CD-ROM, and one from 2014 that comes with an online access code (instead of a CD). The one we're reviewing here is the 2014 edition.
The TOEFL Cambridge book is a large and thorough prep book covering a ton of TOEFL and English-learning material. You can divide the book into five main parts:
Part 0 — Introduction: The beginning introduces you to the content and structure of both the book and the TOEFL. It also gives you a full-length diagnostic test (which you can take on paper in the book or online as test 1) to get a feel for where you're currently scoring on the TOEFL.
Part 1 — Building Supporting Skills: This section focuses primarily on honing your general English-language skills, from vocabulary comprehension to grammar knowledge. Included here are several exercises geared toward specific skills, tips on note taking, and advice for making a study plan.
Part 2 — Building Skills: Now, we get to the meat of the book. Here, you'll get to know all four sections of the TOEFL, learn question types, practice skills, and answer questions. You'll also get section-specific practice tests, which you can access as a single practice test (test 2) online.
Part 3 — Practice Tests: In this section are two full-length TOEFL practice tests on paper. You can also access these online as tests 3 and 4.
Part 4 — Appendices: In the back, you'll find answer keys for all exercises, the diagnostic test, and the two practice tests. You'll also get transcripts for all audio clips.
Finally, with this book you get seven online TOEFL practice tests, which come with answer keys, sample Speaking and Writing responses, and different modes for practicing. To access them, you must make an account on the Cambridge TOEFL website and input your activation code found in the front of your book.
Benefits of the Cambridge TOEFL Book
Let's start by looking at the three best features of the TOEFL Cambridge prep book.
High-Quality Practice Tests
Perhaps the biggest draw of the TOEFL Cambridge book is the quality and quantity of its practice tests.
In total, you get seven full-length practice tests, all available online. Four of these tests are available both in paper and online (as tests 1-4), and three are available only online (tests 5-7). The four paper tests are the diagnostic test, the two practice tests, and the individual section tests (which are divided in the book but combined into a whole practice test online).
In terms of quality, all practice tests are extremely similar to the real TOEFL. The online interface closely mirrors that of the TOEFL to help you get used to the buttons, pages, and overall test structure. In addition, the questions are realistic, ensuring high-quality practice.
Because all Cambridge TOEFL practice tests are available online, it's better to forgo the paper versions and use only the online ones. The online interface is far more realistic, and you can stay consistent with how you prepare for the TOEFL by not having to switch between paper and online tests.
Ultimately, you should only use the paper tests if you don't have access to the internet or a computer (and if you have the audio CD set, which we'll discuss more in the next section).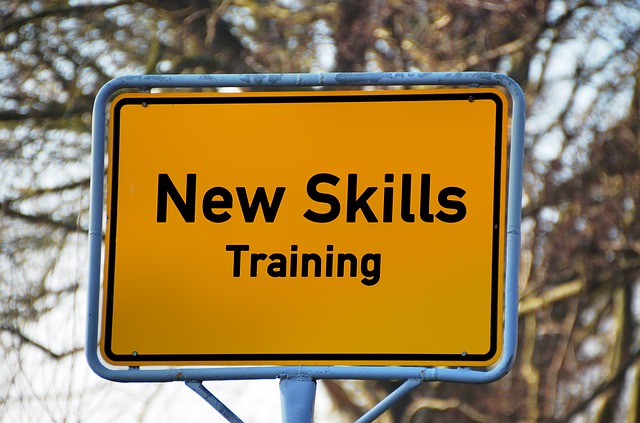 Comprehensive Skills Practice
Another huge benefit of the Cambridge TOEFL book is its focus on skills practice. In this book, you get about 400 pages to help you hone both your general English-language and TOEFL skills.
The first major part focuses on building supporting skills. This is one of the most extensive supporting-skills units in any TOEFL book. Most notable is the book's robust English-grammar section that's useful for reviewing critical rules and sentence structures.
All skills are arranged in logical steps to teach you the basics before moving on to harder concepts. For example, you start with simple word forms before reviewing how to use these words to make a sentence.
And the best part? All topics are specific. For instance, you don't just learn about pronouns—you learn about referents and how they function in sentences. All of the English skills in this section are without a doubt crucial ones you'll need to know for the TOEFL, especially if you're aiming for a high score.
The second major part of this book focuses on TOEFL-specific skills. About 300 pages are dedicated to Reading, Listening, Speaking, and Writing practice. Exercises are divided by skill, and each section comes with a TOEFL-style practice quiz to help you test out the skills and strategies you've learned. Practicing section-specific questions is essential to understanding the TOEFL and ultimately doing well on test day!
Strong Test-Prep and Test-Day Strategies
This book also offers tons of helpful strategies for both test prep and test day.
In the "Building Supporting Skills" section, you learn mostly test-prep strategies, including how to study vocabulary, practice pronunciation, and build a study plan.
In later sections, you get specific tips for approaching different kinds of TOEFL questions, with the most important strategies listed at the beginning of each topic. Then, you zero in on specific strategies. For example, the Writing section teaches you how to paraphrase sentences from the Integrated Writing passage—a handy skill to have when you need a quick way to introduce a particular point in your essay.
It's important to note that many of these tips target high achievers. Several skills it teaches focus on tiny details to make you more fluent in English and better at answering TOEFL questions correctly. For example, while you don't need to know how to recognize speakers' attitudes in audio clips, this skill could help you make better inferences and thus get more questions right on Listening.
Drawbacks of the Cambridge TOEFL Book
Here are some of the biggest problems with the Cambridge TOEFL book.
You Have to Buy Separate Audio CDs for Listening Practice
The #1 problem with this book is that if you buy just the book, you won't get access to any of the audio files needed to practice skills and answer questions for the Listening, Speaking, and Writing sections.
This is a confusing (and somewhat deceitful) problem. It's also downright bizarre: without the CDs, you can't practice your English-listening skills and properly prepare yourself for the Listening section. So why are they not included with the book? Well, the truth is, they are sometimes—just not all the time.
On Amazon, some customers who bought only the Cambridge TOEFL book didn't realize the version they had didn't come with audio CDs. One reviewer wrote, "I thought it included the CDs, but I may have misunderstood." Another responded, "I think I also had the same mistake. Then, how could you study without CDs?"
The good news is that you can buy the set of eight CDs separately. The bad news is that the CDs cost more than the book itself: currently, they sell for about 65 USD on Amazon. So if you buy the CD set plus the Cambridge TOEFL book (which costs about 40 USD), you'll spend more than 100 USD! That's a pretty high price to pay for one resource (especially considering the book is already more expensive than most other TOEFL prep books).
Ultimately, if you really want the Cambridge TOEFL book and its audio CD set, it's best to buy them as a set. You can get the book and CDs together on Amazon for around 85 USD—that's about $20 cheaper than buying the two separately.
If you're not worried about your English-listening skills or don't want to spend a lot of money, forgo the CDs and just get the book. You'll still get listening practice using the online tests, but you'll have to read the transcripts in the back of the book in order to do the Listening exercises (as well as any Speaking or Writing exercises that use audio clips).
Insufficient Answer Explanations for Practice Tests
Another drawback is that the answer explanations for the practice tests are lacking. While most answer explanations for the skill-building exercises are clear and detailed, the answer explanations for the practice tests are usually short and vague.
The biggest issue is that there are no explanations for why wrong answer choices are wrong. You learn why a correct answer is right—but that's it! These types of explanations aren't helpful in the long run because they don't teach you how to identify wrong answer choices.
They also don't let you see whether there are any patterns in your mistakes. If you can't identify why you're always getting certain question types wrong, you can't work on fixing your approach. In the end, not knowing your TOEFL weaknesses makes it harder to determine what to focus on in your prep.
Want to improve your TOEFL score? We have the world's leading TOEFL course.
Built by
world-class instructors from Harvard and MIT
, the
course offers
individual review, interactive lessons, and realistic online praactice, at an affordable price! It's the fastest way to get your target TOEFL score.
Try our 5-day full access trial for free:
No Vocabulary Lists
Although this book includes a brief section on vocabulary in its "Building Supporting Skills" section, it doesn't give you specific English vocabulary to study.
While other prep books often contain a list of common vocabulary words for the TOEFL, the Cambridge TOEFL book only has a short chapter on how to look for vocabulary words and study their meanings.
Though the tips are useful, it's frustrating that you have to essentially make your own list of words and don't get one to use. It's also strange that there's no vocabulary list when you consider the number of chapters on English grammar—another broad skill needed for the TOEFL.
Should You Buy Cambridge Preparation for the TOEFL Test?
You know the good and the bad of the Cambridge TOEFL book. But is this book right for you? Here are the types of test takers most likely to benefit from this book:
High achievers aiming for 90+ on the TOEFL: There's no doubt that this prep book primarily targets test takers who have a solid command of the English language and want to score highly on the TOEFL. If you're looking for high-level content review and strategies, this book has plenty of tips and information to offer.
Those looking for tons of skills practice: If you want a comprehensive TOEFL resource that teaches you nearly everything you need to know, from English grammar to how to approach Speaking questions, this book is for you. It's got hundreds of pages of skill-building exercises that are ideal for those who want ample practice and step-by-step guidance.
Those who don't need a ton of English-listening practice: If you don't need much listening practice, this book is a good option. The Listening section isn't poor quality, but you need to buy the audio CDs in order to use it effectively! If you don't want to do this, use this book mainly for Reading, Speaking, and Writing practice instead.
Those who are willing to spend a lot of money and time on TOEFL prep: At about 40 USD for the book (and 100+ USD for the book and CD set), this resource is best for those who don't mind spending a decent sum of money on one TOEFL book. Also, since the book is longer and denser than most other TOEFL books, it's an excellent resource for those who have a lot of time to study for the exam.
Tips for Using the Cambridge TOEFL Book to Your Advantage
If you've decided the Cambridge TOEFL book is right for you, great! Now, here are a few tips for using the book effectively in your prep.
Focus on Building the Skills You Need
This book is filled with hundreds of pages of skills practice, so you'll definitely want to make the most of it! That said, you don't need to go through every exercise in it. Rather, figure out your weaknesses and then work on building those specific skills through relevant exercises.
But how can you determine your weaknesses? One way is to do the "Assessing Your Skills" exercises in the "Building Supporting Skills" section. Here, you get charts to help you figure out what kinds of skills you're good at and which ones you need to work on more.
Another option is to take the diagnostic test (test 1 online). When you've finished the test and calculated your score, go over each of your answers to look for patterns in the questions you answered incorrectly. For example, were there any question types you consistently got wrong? Did you run out of time on one section? Was the vocabulary too hard?
Once you know what skills you need to strengthen, you can target them in your prep through a combination of content review, exercises, and practice tests.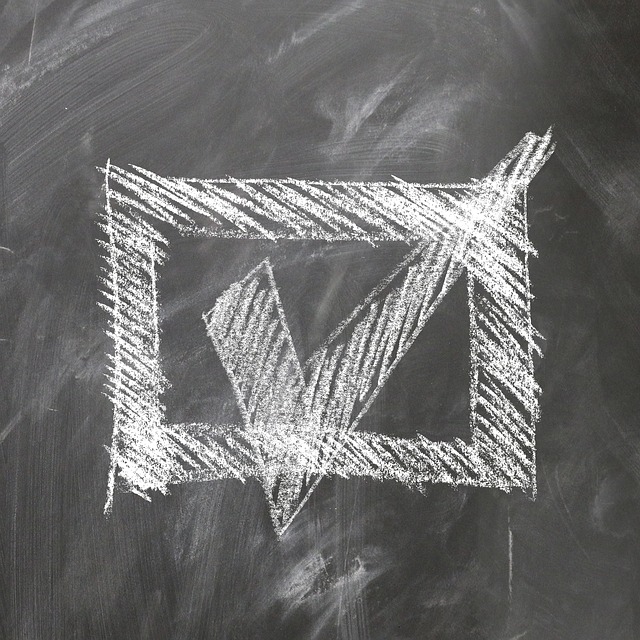 Use the Practice Tests to Check Your Progress
One of the best parts of this book is that it comes with seven online practice tests. To get the most out of these, though, you'll need to know how to use them wisely. Far and away, the best way to use practice tests is to check your progress.
Start by taking one practice test (ideally, test 1) before you begin any TOEFL prep. Doing this lets you get a feel for the test structure and what your strengths and weaknesses are. The score you get on this test will be your baseline score (i.e., the opposite of your TOEFL goal score).
Throughout your studies, take the other practice tests (in any order) to monitor your progress toward your goal score. Try to spread them out so that you're not taking too many (or too few) at a time.
How many practice tests you take depends on how much prep time you have and how often you want to check your progress. For example, if you have four months to study for the TOEFL, you could take a practice test every three weeks.
Finally, make sure you're treating the practice tests as you would the real TOEFL. In other words, take each test in one sitting, have scratch paper at your computer, and use a headset with a microphone for any questions with listening and/or speaking parts.
Supplement It With a Vocabulary List
Since the TOEFL Cambridge book doesn't come with a built-in vocabulary list, it's best to find a separate vocabulary list to use as you study the concepts in this book.
And because this book in particular has a lot of difficult vocabulary (e.g., in Reading passages and on practice tests), you'll definitely need to improve your vocabulary knowledge as you work your way through it.
To lend you a hand, we've created a free TOEFL vocabulary list of 327 words. This list contains some of the most commonly encountered academic words on the TOEFL. Once you've memorized these, if you still want to learn more, use the tips in the Cambridge TOEFL book to find other vocabulary to practice.
Recap: Is the TOEFL Cambridge Book Right for You?
One of the most comprehensive TOEFL prep books on the market, Cambridge Preparation for the TOEFL Test is a great tool for building English-language skills, learning strategies, and practicing authentic TOEFL questions with a realistic interface.
To recap, here are the book's biggest successes:
Seven high-quality, full-length TOEFL practice tests, all of which are available online
Hundreds of pages of skill-building exercises
Tons of helpful test-prep and test-day strategies
And here are the book's main drawbacks:
Doesn't always come with the audio CD set you need for listening practice
Short and vague answer explanations for practice tests
Doesn't have a vocabulary list
This book is an excellent fit for many types of test takers, most notably high achievers hoping to master all applicable TOEFL skills, from how to identify adverb phrases to how to write conclusions for essays. This book is also helpful if you want lots of practice with critical skills, don't need to focus on listening practice, or have a lot of time and money to dedicate to your studies.
If you decide to buy the Cambridge TOEFL book, make sure you use it to build your skills and check your progress toward your goal score. We also recommend finding a separate English-word list so that you can work on improving your vocabulary as you make your way through the book.
Good luck with your TOEFL prep!
What's Next?
Looking for more TOEFL resources? Check out our guide to the best TOEFL prep books to learn which books you should buy as well as what makes a good TOEFL prep book.
Thinking about buying official TOEFL books? Read our in-depth guides to The Official Guide to the TOEFL Test and Official TOEFL iBT Tests Volumes 1 and 2 for tips on how to use these books in your prep.
Is Barron's TOEFL book right for you? Our review goes over the best and the worst parts of this popular TOEFL prep book.
Ready to improve your TOEFL score by 15 points?
Download our best TOEFL Strategy eBook (valued at $14.49) for FREE! Learn the top 5 strategies you must know to improve your TOEFL score. Download it for free now: