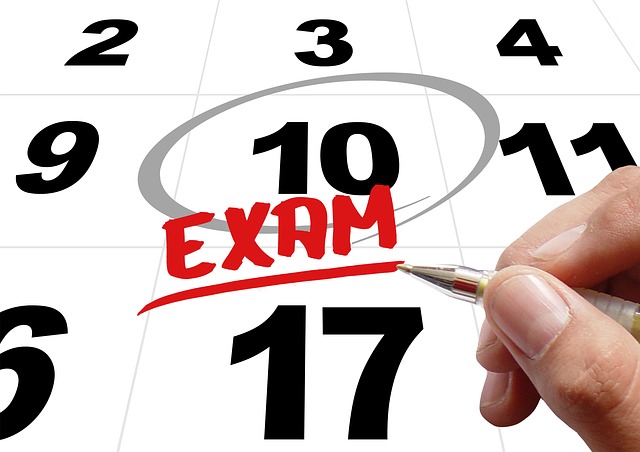 TOEFL test day can be as exciting as it is terrifying. But as long as you're confident and prepared, you'll have a great TOEFL test experience.
In this guide, we go over what to expect on TOEFL test day—specifically, what kinds of procedures you'll need to follow before, during, and after the test. After, we look at examples of real test-day experiences and give you nine tips for ensuring you have a smooth TOEFL experience.
What Happens on TOEFL Test Day?
In general, all test takers follow the same rules and procedures on TOEFL test day, regardless of where they take the test. Below, we give you a typical TOEFL test experience, as described by ETS (the makers of the TOEFL). You can also watch an example of TOEFL test day in this official video.
Before the Test
At the test center, you'll check in for the TOEFL with two forms of ID and your registration confirmation. You'll then sign a confidentiality agreement (a document saying you will not speak about the test to other people) and complete a security check.
Only your ID is allowed in the testing room, so you'll need to put your personal belongings, such as a purse, watch, or cell phone, in either a storage space or a plastic bag under your chair (you'll only do this if storage space is unavailable). Sometimes, certain accessories or pieces of clothing, such as hats, scarves, and jewelry, are not allowed in the testing room. In these cases, you must store the item with your other belongings.
A test center administrator (TCA) will take your photograph. This photograph will appear on your computer at your assigned seat in the testing room and later on your official TOEFL score report. The TCA will also give you pencils and scratch paper as well as headphones and a microphone to use for the Listening, Speaking, and Writing sections.
Once at your assigned seat, you'll confirm your identity on your computer (your photograph should appear on-screen) and then begin the test.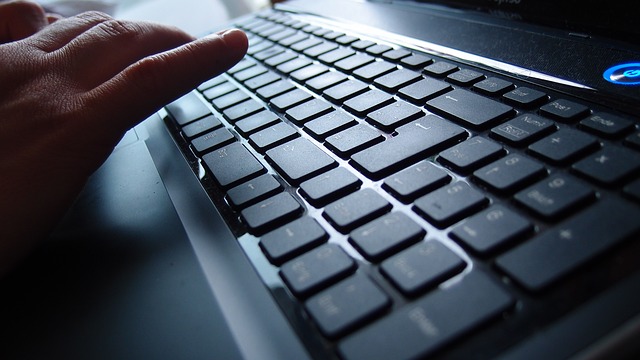 During the Test
The TOEFL is about four hours long. Here is an overview of the test:
| | | | | |
| --- | --- | --- | --- | --- |
| Section | Order | Time | # of Questions | Details |
| Reading | 1 | 60-80 mins | 36-56 questions | Read and answer questions about academic passages |
| Listening | 2 | 60-90 mins | 34-51 questions | Listen to and answer questions about lectures, discussions, and conversations |
| Break | 3 | 10 mins | — | — |
| Speaking | 4 | 20 mins | 6 tasks | Speak about familiar topics, campus situations, and academic course content |
| Writing | 5 | 50 mins | 2 tasks | Write one essay about a reading passage and audio clip, and another about your opinion |
| TOTAL | — | About 4 hrs | — | — |
Source: ETS.org
There will be a digital timer for each section of the test. You'll get instructions for each section and reminders to put on your headphones for listening- and speaking-oriented questions. (You may also simply wear your headphones throughout the test.)
You should expect the testing room to be somewhat noisy. Since other test takers may reach the Speaking section at the same time, you'll likely hear talking during the test.
If you have a question or problem, raise your hand, and a TCA will come over to help you. For example, if you run out of scratch paper, you may raise your hand to ask for more. Note that TCAs cannot answer any questions about test content.
You may use the restroom or take an unscheduled break at any time. However, your test's clock will continue to run while you are away. It's better to use your mandatory 10-minute break after Listening to go to the restroom and access any food, drinks, or medications you have. You may not access your phone or other belongings while on break. Furthermore, you may only leave the testing room if you have received permission from a TCA.
After the Test
Once you finish the TOEFL, the computer will ask you whether you want to report or cancel your scores. But what do these actions actually mean?
Report scores — Reporting your scores is the same as accepting your scores. You'll get an official score report with your scores, which you may then send to schools. Your TOEFL scores will be valid for two years, and you may access them online anytime through your TOEFL account.
Cancel scores — Canceling your scores means you will not get an official score report and may not see your scores. As a result, you may not send any TOEFL scores to schools. You also won't get a refund for the test.
Most test takers report their scores. Canceling your scores looks as though you never took the TOEFL. Even if you didn't score as highly as you hoped you would, it's better to report your scores so that you have a record of them. Besides, you can always retake the TOEFL and try to get a higher score.
After reporting your scores, you'll turn in your scratch paper to a TCA, grab your belongings, and leave!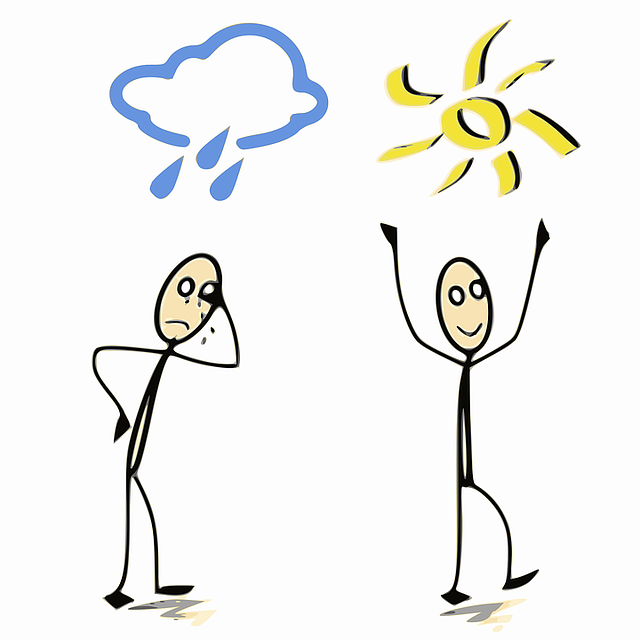 Is Everyone's TOEFL Test Experience the Same?
Your TOEFL test experience will likely be different from someone else's. This is because test-day experiences depend on a few key factors:
How familiar you are with the TOEFL format
How high your English skills are
How confident and prepared you are for test day
Where you're taking the TOEFL (not all test centers are the same!)
Many test takers share their experiences of the TOEFL in online forums. For some test takers, the TOEFL was easy and had no surprises. But for others, it was challenging and more stressful than they thought it'd be. Here are some of the things test takers said about their TOEFL experiences.
This test taker scored 108—a very good score!—but thought the length of the TOEFL was difficult:
"One of the toughest issues regarding TOEFL besides registration is the longevity of the test."
The truth is, you must have a lot of stamina to be able to do well on the TOEFL. If you've never taken a long test like this before, you'll likely feel exhausted by the end of it.
This next poster scored lowest on Speaking:
"Maybe I spoke too fast! My English speaking skills are pretty good and I never expected such a low score."
If you haven't prepared effectively for a certain section, you probably won't score highly on it, even if you're normally good at that particular skill. This is usually due to a lack of preparation for the test, nerves, or a combination of the two.
This test taker had trouble focusing on the TOEFL due to noise in the room:
"By the time I started the test, some guys sitting around me were already through with the reading and listening sections and started [the] speaking section. The noise was so horrible that I just couldn't read the passage or understand the questions/answers. I never knew that the test centers would be noisy, otherwise I would have prepared much better for the exam."
Many test takers expect TOEFL test day to be quiet, but the truth is there are numerous test takers in a testing room, with many getting to the Speaking section at the same time! This is why it's so important to practice for the TOEFL in a slightly noisy room (we'll discuss this more in the next section).
Sometimes, accidents happen. This test taker had a computer issue:
"After some 2-3 mins of instructions the TOEFL test just stops … I call the proctor and he realizes that the Internet connection to my cable was switched off. He turns it on and the test continues from where I left off."
The lesson here is this: if you ever notice a problem with your computer, headphones, scratch paper, etc., tell a TCA right away!
Want to improve your TOEFL score? We have the world's leading TOEFL course.
Built by
world-class instructors from Harvard and MIT
, the
course offers
individual review, interactive lessons, and realistic online praactice, at an affordable price! It's the fastest way to get your target TOEFL score.
Try our 5-day full access trial for free:
As you can see, not all TOEFL test experiences are the same. Though most people will follow the same procedures on TOEFL test day, not everyone will experience the TOEFL in the exact same way. So how can you ensure your TOEFL test experience goes smoothly?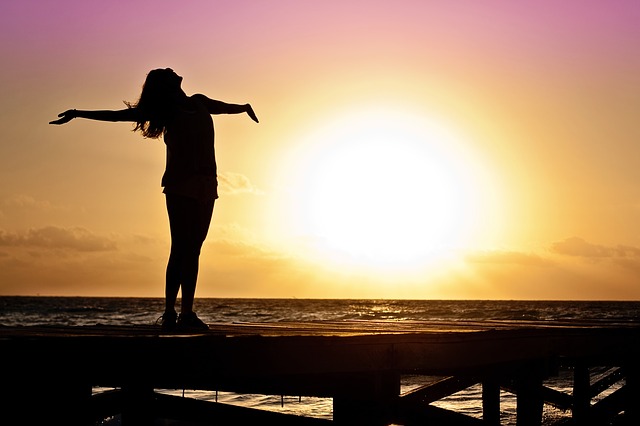 9 Tips for a Smooth TOEFL Test Experience
A positive TOEFL experience is one that ultimately leaves you feeling good after the test. This means you'll feel confident in your abilities and ideally get the score you want. It also means you won't have any major problems on test day.
Of course, you can't avoid all potential problems—sometimes, computers malfunction or a TCA makes a mistake. But these issues are rare. Most of the time, how smooth your TOEFL experience is will depend on how prepared you are for TOEFL test day.
Here are nine tips to help you have a great TOEFL experience.
#1: Make a Study Plan
Many people think that because they know English they'll do well on the TOEFL, but this isn't always the case! The TOEFL is a tricky test, so it's important you prepare effectively for it, no matter how high your English level is. And you can do so by coming up with a TOEFL study plan.
A solid study plan teaches you how to prepare for the TOEFL as well as how to improve your overall English skills. You must use high-quality study materials—ideally, official ones—such as prep books and practice tests to get the most out of your plan. For more tips on how to prepare for the TOEFL, check out our guide.
#2: Take an Official TOEFL Practice Test
Perhaps the best way to prepare you for TOEFL test day is to take an official TOEFL practice test, or TOEFL Practice Online (TPO) test. These resources are official, full-length TOEFL tests that closely mirror the exam in both content and form. Each section is scored automatically to show you what your strengths and weaknesses are.
There are a couple of downsides to these tests, though. For one, each TPO exam costs 45.95 USD. That's a lot of money to spend on a single practice test! Another con is that the Speaking and Writing scoring isn't entirely accurate. On TPO tests both scores are determined solely by a computer rater, whereas the actual TOEFL uses human raters.
Alternatively, you can try the TOEFL iBT Interactive Sampler. This free, downloadable software offers realistic practice questions like the TPO tests but is a shorter (not full-length) test.
#3: Get Used to Noise
As I mentioned previously, the testing room can get loud, especially if many test takers reach the Speaking section at the same time. Therefore, as you study, try to prepare for the TOEFL in similarly loud environments.
I suggest going to a cafe, mall, or park and working through TOEFL practice questions on your computer. Focus on tuning out the noise as you listen to audio clips and answer Speaking prompts aloud. The more easily you can ignore background noise, the better you'll do on test day!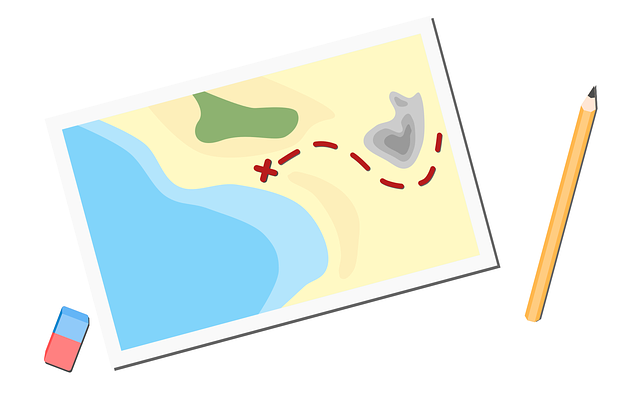 #4: Know How to Get to Your Test Center
Before you take the test, make a plan for how you'll get to the test center. Will you drive? Take a bus? Walk? Knowing what you plan to do ahead of time can make you feel more prepared and less anxious on test day.
If you plan to drive, check whether your test center offers parking or see whether there are any nearby places you'll be able to park at on test day. If taking public transportation, make sure your bus or train has a route near your test center and confirm it will be able to get you there in time.
If possible, try to do a practice run before test day. A practice run means going to the test center using the same transportation you plan to use on test day. It's best to do your practice run on the same day of the week and at the same time as your actual test. As you test your route, keep track of how long it takes you to get to the test center so that you can know roughly what to expect on test day.
#5: Pack Lightly
You won't need much on test day, so try to pack as lightly as possible. After all, the fewer things you have to keep track of, the more you can focus on getting a high TOEFL score!
On test day, you MUST bring:
Your registration confirmation
Other things you might want to bring include:
Your wallet or purse
Your cell phone
Glasses (if you wear them)
A sweater or jacket
Drinks
Snacks
Any medications you need
You shouldn't need to bring anything else on test day. As a reminder, you don't need to bring pencils or paper, as a TCA will give you these at the test center.
#6: Take Care of Yourself
You can't expect to do well on the TOEFL if you don't take care of yourself. Here's what you should and shouldn't do around test day:
Don't study or take any TOEFL practice tests the day before the test (your brain needs to rest!)
Get a good night's sleep—seven to nine hours is ideal
Eat breakfast and drink some water the morning of the test
If you're nervous, take a few moments to do some meditation or breathing; this will help you feel more confident and relaxed.
#7: Arrive Early
ETS recommends test takers arrive at least 30 minutes before their test time. This gives you ample time to check in for your test, do the security check, and get to your seat.
If you plan to drive, pay attention to traffic before you leave. Bad traffic means you'll probably have to leave a little earlier. If you plan to take public transportation, consider how a delay could affect your arrival time. For example, if the bus you want to take often leaves later than it says it will, an earlier bus would probably be a safer option.
Ultimately, it's better to get to your test center way earlier than even just slightly late! So plan accordingly.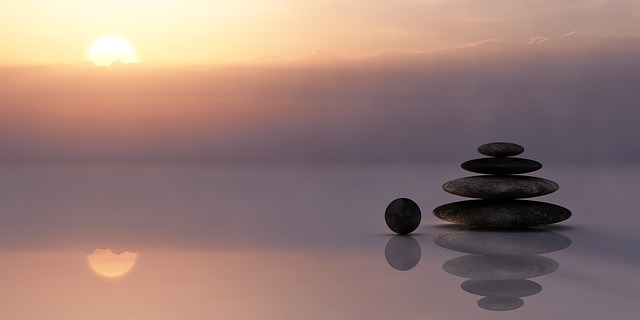 #8: Stay Calm & Comfortable
As you take the TOEFL, try not to let yourself get overwhelmed. If at any point you think your nerves are getting the best of you, close your eyes and breathe deeply for five to 10 seconds.
On your 10-minute break, make sure to stand up and stretch. Walking around a bit not only gives your legs some exercise but also lets your brain focus on something besides a computer. Drink some water and get a snack, too, if you have time. A little nourishment can energize you for the rest of the TOEFL and will make you less concerned about getting thirsty or hungry during the test.
#9: Report Your Scores After the Test
Always report your scores after you finish the TOEFL. Even if you don't think you did well, it's better to have a record of your scores than to cancel them and have no record you ever took the TOEFL. Besides, you don't have to send your scores to schools if you don't want to!
Recap: How to Ensure a Positive TOEFL Test Experience
Everyone's TOEFL experience is different. Some test takers will feel more stressed out than others because they didn't prepare as effectively as they could have or get easily nervous on tests; others will feel confident and excited about their performance as soon as they finish the exam.
You, too, can have a good TOEFL experience as long as you:
Prepare effectively. You can't get a high TOEFL score if you don't study! So make a study schedule, set a goal score, and use official resources for high-quality practice.
Plan ahead. Understand what you need to pack for test day and how to get to your test center. Also, know what time to leave so that you'll get to your test center at least 30 minutes early.
Stay confident. Above all, believe in yourself! You've worked hard for this, so sit back, breathe, relax, and use what you know to get the score you want.
Follow these guidelines, and you're guaranteed to have a great TOEFL test day!
What's Next?
Is the TOEFL hard? Get tips on how to attack the most challenging parts of the test.
You know what to expect on TOEFL test day—but what about before then? Learn how to register for the TOEFL and how to choose the best TOEFL test date for you.
What TOEFL score do you need for your schools? Our guide to TOEFL scores tells you what scores you'll need for popular US colleges and universities.
Ready to improve your TOEFL score by 15 points?
Download our best TOEFL Strategy eBook (valued at $14.49) for FREE! Learn the top 5 strategies you must know to improve your TOEFL score. Download it for free now: