Barron's is a popular and well-established producer of test prep books, but how good is their TOEFL book? In this guide, we take an in-depth look at the Barron's TOEFL iBT book. We'll go over everything the book includes (and what it doesn't), the strengths and weaknesses of the book, who should purchase it, and how to get the most out of it.
By the end of this guide, you'll know if Barron's TOEFL book is the TOEFL book for you and how to use your prep book to get the TOEFL score you want.
What's the Format of Barron's TOEFL Book?
Barron's TOEFL iBT is organized into seven chapters, plus supplementary materials included on CDs or online. You can purchase this book for about $23 on Amazon.
Chapter 1: Orientation
The first chapter gives background information on how to register for the TOEFL, what test day will be like, and what your score report will look like. It also includes tips on how to create and stick to a TOEFL study plan.
Chapter 2: Review of TOEFL iBT Sections
This key chapter goes through each of the four TOEFL sections: Reading, Listening, Speaking, and Writing. For each TOEFL section, the following are included:
An overview of the section
The types of questions you'll see
Strategies for answering questions
A short quiz with practice problems
Advice for other study resources
Advanced tips for studying
Chapter 3: Academic Skills
Here you can learn about more general test skills, such how to take good notes and how to paraphrase. Knowing these skills can make taking the TOEFL easier and give you more time to answer questions.
Chapter 4: Model Tests
This chapter contains seven full-length practice TOEFLs.
Chapter 5: Answers and Audio Scripts for Activities, Quizzes, and Model Tests
Chapter 5 has the answer keys and explanations for each of the Chapter 2 quizzes as well as the Chapter 4 practice tests. It also contains all the transcripts for the audio recordings used in the book's quizzes and practice tests.
Chapter 6: Score Estimates
In this chapter you learn how to score each section of the practice TOEFLs so you can get an estimate of how well you did.
Chapter 7: Resources
The final chapter of the book gives contact info for TOEFL centers in different countries, websites for TOEFL practice, and a glossary of useful vocab words.
Additional Materials
The most current version of Barron's TOEFL iBT comes with a CD-ROM and two MP3 CDs. The CD-ROM contains computer-based versions of each of the seven practice tests as well as a bonus computer-only practice test. The MP3 CDs contain audio recordings for the Listening, Speaking, and Writing sections of the TOEFL practice quizzes and tests from the book.
The book also includes QR codes for several video lessons that you can watch.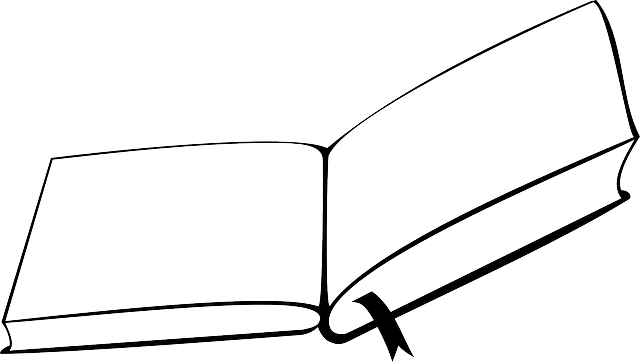 Benefits of Barron's TOEFL iBT
Below are the three biggest strengths of the Barron TOEFL book. The Barron's book is a great source of practice tests, in-depth answer explanations, and useful strategies for the exam.
Lots of Practice Tests
In total, this book contains eight complete practice TOEFLs, as well as additional practice questions in the quizzes Most TOEFL prep books only contain two or three practice TOEFLs, so you're getting a lot of practice questions for your money with this book.
You'll still want to take at least one official practice test to become familiar with official TOEFL questions (more on this later), but for most people studying for the TOEFL, eight practice tests is enough that you won't need other unofficial sources for additional practice questions.
Good Answer Explanations
In addition to having lots of practice tests, Barron's TOEFL iBT book also has detailed answer explanations to help you understand exactly why a certain answer is correct. For the Reading and Listening questions (which are all multiple choice), Barron's TOEFL book explains why a particular answer is correct, then notes the skills needed to answer the question and the page number of where this skill was discussed in the book so you can go back and review. For the Speaking and Writing sections, there are sample responses for each question as well as a checklist of items your own response should contain.
Additionally, in the answer keys, important parts of the audio transcripts are highlighted so you can easily find where key information was discussed without needing to listen to the audio clips over and over. Some other prep books contain no answer explanations or very limited ones, and the in-depth explanations in this book can really help you understand why a certain answer is correct and what graders are looking for in your answer.
Useful Strategies and Tips for the TOEFL
One of the biggest strengths of this book is the quality and breadth of its TOEFL study tips and test-taking strategies. While some prep books will throw in very basic and obvious tips, like "take notes while reading," Barron's goes further and explains what you should be taking notes on, how to organize your notes, and how much time you should spend taking notes.
Barron's has strategies for each section of the TOEFL. Even if you're happy with your score in a certain section, look the tips over anyway. They can help you answer certain questions faster or feel more organized during the section.
The tips are very specific, so they're easy to follow. For example, the book gives advice on exactly how to form your words when speaking so that they sound clear to graders listening to your responses. That's much more useful than just being told to "speak clearly" during the Speaking section. There are also general strategies you can use on all parts of the test, such as how to take the best notes and how to quickly summarize information from reading passages and audio clips. Additionally, throughout this book, there's advice on how to structure your TOEFL study plan. Following Barron's advice can help make your studying more productive and raise your TOEFL score.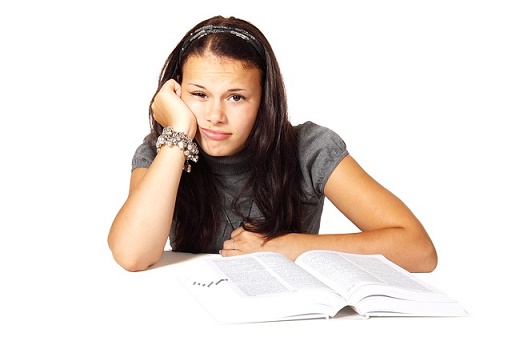 Drawbacks of Barron's TOEFL iBT
In this section we discuss two of the main drawbacks of Barron's TOEFL book. While Barron's is a strong TOEFL book, their practice questions don't quite match the difficulty level of actual TOEFL questions, and you need a CD drive to use some of their materials.
Practice Questions Are More Difficult Than Actual TOEFL Questions
Overall, Barron's TOEFL iBT does a good job of providing practice questions similar to those you'll find on the actual TOEFL. However, because Barron's is an unofficial source, it's difficult for it to exactly match the TOEFL. One of the most obvious differences is that some of its practice questions are more difficult than those you'd find on the real TOEFL. In these cases, the questions will typically ask for more specific or in-depth info, or require you to remember more info than you would need to for the real test.
This isn't true for all the practice questions, and some people may even appreciate the increased difficulty because they feel it'll help prepare them more for the TOEFL. However, if you are already worried about the test or have a limited amount of time to study, practicing with more difficult questions could cause you additional stress and anxiety that won't help your score.
Need a CD-ROM Player to Take Tests on the Computer
You can take each of the eight Barron's practice TOEFLs on the computer, which is great since you'll likely be taking the actual TOEFL on the computer as well. The closer your practice tests are to the real thing, the more accurate your scores will be and the more prepared you'll be on test day.
Want to improve your TOEFL score? We have the world's leading TOEFL course.
Built by
world-class instructors from Harvard and MIT
, the
course offers
individual review, interactive lessons, and realistic online praactice, at an affordable price! It's the fastest way to get your target TOEFL score.
Try our 5-day full access trial for free:
However, you'll need to use a computer with a CD-ROM drive since the computer-based versions of the test are only available on the included CD. There are no codes included for you to download the tests online. You'll also need a way to play MP3 CDs in order to listen to audio recordings for the exam.
If you have a CD-ROM drive easily available, then you're in luck! If you don't, then that could be a drawback compared to other prep books that offer download codes. This is because we highly recommend taking the practice tests on the computer and listening to the audio recordings as opposed to reading transcripts.
Is the TOEFL Barron's Book Right for You?
As far as TOEFL prep books go, Barron's TOEFL book is one of the top options. It provides lots of high-quality practice tests with in-depth answer explanations, and it gives useful and smart strategies to help you with tricky questions and time management. If you're looking for a good TOEFL prep book, this is a strong choice.
The major drawback is that this book is an unofficial prep book, and therefore its practice quizzes and tests aren't quite as close to the real TOEFL as an official source (which is written by the same people who write the TOEFL) is. It's important to take at least one official practice TOEFL during your prep, so we do recommend supplementing Barron's TOEFL iBT with an official prep book or official online practice resources.
Overall, even though this isn't an official resource, Barron's TOEFL book does an excellent job of providing both useful test strategies and solid practice TOEFLs. The only people we wouldn't recommend this book for is those already confident in their English skills and are just looking for some practice tests to take. In that case, you don't need the extra tips and study strategies the Barron's book gives, and you'd be better off just taking official practice tests, particularly the TOEFL iBT Tests books which each include five practice TOEFLs.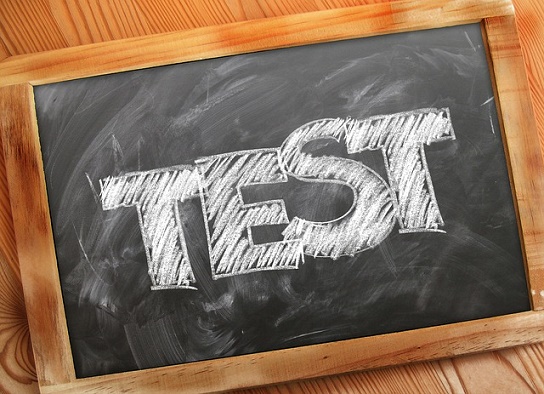 How to Get the Most Out of the TOEFL Barron's Book
If you do decide to purchase Barron's TOEFL iBT, follow these three tips in order to get the most out of your new prep book.
Take the Practice Tests Under Realistic Testing Conditions
You should take each of the Barron's practice TOEFLs under the same conditions as the actual exam in order to get the most accurate scores from these tests. This means, for each practice TOEFL you should:
Take it on the computer (not on paper)
Take it all in one sitting
Use the same timing and breaks you'll get for the real TOEFL
Take it in an area with minimal distractions
The closer your practice tests are to the real TOEFL, the more accurate and useful your practice scores will be.
Pay Attention to the Strategies Discussed in the TOEFL Barron's Book
The Barron TOEFL book is full of great strategies that you won't find in many other TOEFL prep books. The advice ranges from how to answer specific question types, how to say words so they're as clear as possible, positive thoughts to focus on during the exam, and more. The tips really help set this book apart, so don't overlook them!
Barron's covers many topics, from creating a study plan to taking notes on reading passages, to managing your time during the test. Basically, if you have no idea how to start studying for the TOEFL or you've started studying but don't know how to raise your score, this book will walk you through all the steps you need to follow.
Supplement the Book With Official Practice Tests
As mentioned above, you should take at least one official TOEFL practice test, even if you haven't gotten through all the practice tests in the Barron's TOEFL book. Official practice tests are important to take because you can be sure they follow the format and content of the actual TOEFL. Even high-quality unofficial resources can have variations from the real TOEFL that cause you to study the wrong material or overlook certain things you should be studying.
Taking official practice tests can help you figure out how you need to change your current study plan and where you need to make improvements. Ideally, you should take at least one practice test before the midway point of your TOEFL studying so you can make any corrections to your study plan. We have reviews of the official TOEFL prep books, the Official Guide to the TOEFL Test and the Official TOEFL iBT Tests books (coming soon), and we also have a guide to the official TOEFL practice materials available online.
Make use of at least some of these materials so you've had some experience with official TOEFL test questions before exam day.
Summary: Barron TOEFL Book Review
Overall, Barron's TOEFL iBT book is one of the best unofficial TOEFL prep books on the market. It has eight full-length practice tests, in-depth answer explanations, and numerous tips to help you during your studying and on test day.
Even though the book's practice questions can be more challenging than actual TOEFL questions and you need a CD-ROM drive to take the tests on the computer, this book does a great job of providing both high-quality practice questions and an in-depth look at the exam.
If you do decide to purchase the Barron TOEFL book, be sure to take the practice tests under realistic testing conditions, make use of the tips given, and supplement the book with official practice questions.
What's Next?
Interested in other TOEFL prep books? Check out our guide to the five best TOEFL prep books available, and find the one that best suits your needs!
What score should you be aiming for on the TOEFL? Learn what a good TOEFL score is and how you can figure out what your goal score should be.
Want more help studying TOEFL vocab? We've made a list of the 327 words you absolutely need to know for the TOEFL. This is the only vocab list you'll need for the test!
Ready to improve your TOEFL score by 15 points?
Download our best TOEFL Strategy eBook (valued at $14.49) for FREE! Learn the top 5 strategies you must know to improve your TOEFL score. Download it for free now: