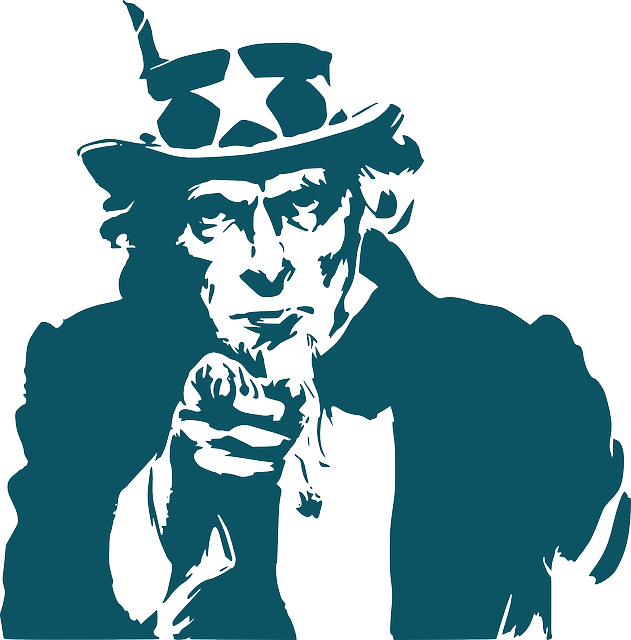 How are you planning to prepare for the GMAT? The answer might seem obvious (study!), but there are actually several different ways you can get ready to take the exam.
When you're trying to decide on what the best GMAT prep method is for you, you'll need to take your unique strengths, weaknesses, and study style into account, as well as your budget and time limits. In this article, I'll help you decide how you can best prepare for the GMAT in the way that works for you. I'll also go over what you should look for when you're considering different GMAT prep methods.
How Can You Choose the Best GMAT Prep Method For You?
The best GMAT test prep method is the one that works for you and your particular needs. Which one is best for you depends on several factors, all of which you should consider as you create your GMAT study plan. Let's go over each of them.
#1: Score Goal
How in-depth and comprehensive do you need your chosen GMAT prep method to be? How much time do you need to devote to GMAT prep, and how intensively do you need to prepare? Part of that depends, of course, on how much you need or want your GMAT score to improve.
If you're looking to bump up your score by a few points (say, 30 or so), you might be able to target a few of your major weaknesses through self-paced study or a GMAT prep book.
Not sure how or what to study? Confused by how to improve your score in the shortest time possible? We've created the only Online GMAT Prep Program that identifies your strengths and weaknesses, customizes a study plan, coaches you through lessons and quizzes, and adapts your study plan as you improve.
We believe PrepScholar GMAT is the best GMAT prep program available, especially if you find it hard to organize your study schedule and don't want to spend a ton of money on the other companies' one-size-fits-all study plans.
If you're hoping to improve your score by 100 points or more, you'll likely need more in-depth GMAT prep, more hours of study, possibly one-on-one instruction, and/or more customized feedback. After you've decided on a target GMAT score (see our article on finding yours), select the best way to prep for GMAT accordingly.
#2: Learning Style
Do you learn best with one-on-one instruction, alone, or in a group? Are you an audio or visual learner? Do you do better when you have lots of uninterrupted time to devote to studying, or when you study in short spurts? Do you learn a lot from reading in-depth explanations of skills, or do short drills and exercises do the trick when you're trying to fix your mistakes?
As you choose a GMAT prep method, these are questions you should be considering. A GMAT prep method that works perfectly well for another applicant won't give you the same results if it's not a good match for how you process information.
Think about how you've learned best in the past. In particular, how have you successfully approached the things you found most difficult? Use what you know about your own learning style to help you decide between the four main methods of GMAT prep.
#3: Time
How much time do you have to devote to your GMAT prep? It's important to be realistic about what you can accomplish in the time you have available for studying, and to choose your form of GMAT prep accordingly.
If you plan on studying for six months or more, it's a good idea to choose a GMAT prep option that will give you structure and a routine. If you're studying for a long time, you can sometimes start to lose momentum or focus, which a prep class, online program, or tutor could provide for you. With this much time, you'll also have time to switch it up if you like, and try out more than one GMAT prep class or shop around for a tutor that works for you.
If you have three months—the standard time to spend on GMAT prep, as it gives you enough time to set up a regular study schedule, but isn't overly long and doesn't put you at risk of losing focus—you'll want to be efficient and targeted in terms of your study sessions. You should plan for about ten hours of study time a week. Any of the four main kinds of GMAT prep could work well in a three to four month span.
Are you trying to do some last-minute one-month prep? Then a class or tutoring likely isn't the best idea, or even feasible. If you're looking to target a few weaknesses in a short time, you'd probably be better off with targeted GMAT self-study through prep books and online resources. However, note that cramming isn't likely to get you the best results in terms of score improvement: check out our article here [link] on why it's important not to rush when it comes to GMAT prep.
#4: Price
Of course, your GMAT prep budget makes a difference in what method you end up choosing. If you're low on cash, a private tutor likely won't be your best option, as experienced GMAT tutors tend to be expensive. Prep classes and online programs are less expensive than most private tutors, but more expensive than a program of self-study (using prep books and online resources).
You should think not only about price, but also about what you're getting for your money. Self-study is obviously likely to be the cheapest option, for example, but if you're restricting yourself to only free or inexpensive resources, you might miss out on guidance or reviews of particular skills that you need to improve your score. Think about your budget, but also about your overall investment in your GMAT score.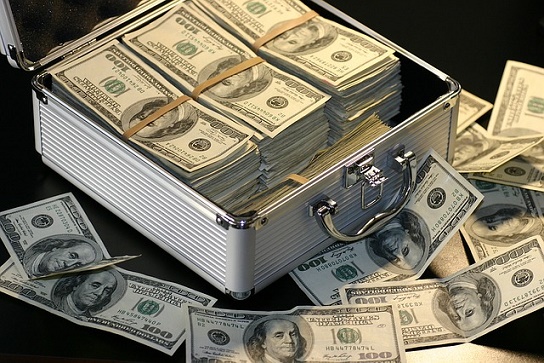 4 GMAT Prep Options
There are four main GMAT prep options: taking a GMAT prep class, completing an online GMAT prep program, private tutoring, or self-study.
Let's go through each one, including its pros and cons and why you might choose it or avoid it as your primary prep method.
Method 1: GMAT Prep Class
A live or online GMAT prep class usually involves instruction from an expert in the format of the GMAT. The best GMAT prep course will usually include several practice tests, as well as weekly lessons, quizzes, and drills. You will normally be asked to complete homework in between classes, so that you are prepping both in and outside of class.
Pros: If you learn well in groups and enjoy teamwork, you will likely benefit from an in-person or online GMAT prep class. Instruction in real time, including diagrams, plenty of opportunities to ask questions, and in-person or timed online practice tests, also appeals to many students who might feel more disconnected trying to find the answers to their questions themselves online.
Cons: You don't get as much one-on-one attention in a GMAT prep class as you would from private tutoring.
Your schedule also won't be that flexible, as you'll have to stick to the structure of the course and show up in person or at a particular time online, and new classes might not be consistently offered at times that work for you. If you miss classes, you may or may not be able to make them up later, so you could miss valuable aspects of GMAT prep.
Examples:
Very comprehensive with 27 hours of instruction and six practice tests.
Accelerated classes last a month, regular classes last two months.
In-person and live online Manhattan Prep GMAT courses are $1299. Two-week intensive boot camps are $2650.
36 hours of live instruction,12 full-length computerized adaptive tests, and about 1,500 GMAT practice questions.
Veritas Prep GMAT courses usually meet twice a week for five weeks. Each class is three hours.
Live online classes normally cost $1,650 and in-person classes cost $1,850.
Want to improve your GMAT score by 60 points?
We have the industry's leading GMAT prep program. Built by Harvard, MIT, Stanford, and Wharton alumni and GMAT 99th percentile scorers, the program learns your strengths and weaknesses and customizes a curriculum so you get the most effective prep possible.
Each course includes six three-hour classroom (or interactive online) sessions.
Costs

In-person basic package: $1449
In-person GMAT Prep PLUS: $1889
Online basic package: $1249
Online GMAT Prep PLUS: $1649

You can take a practice test at a Pearson VUE testing center, where you will take the actual exam. This can be especially helpful for students with testing anxiety or who have trouble performing well under pressure.
Method 2: Online Programs
Online GMAT prep programs, which can either follow a set schedule or allow you to set the pace, normally begin with a diagnostic test that will assess your strengths and weaknesses. They usually include practice questions of all types and difficulties, regular assessments of your progress, and full-length computerized adaptive practice tests. They may or may not include lessons about the GMAT content and format.
Pros: Online GMAT prep programs are structured and motivating, much like prep courses. The best GMAT prep courses are also flexible and customizable, adapting to your progress as you go along. They can also pinpoint your unique weaknesses quickly and specifically, so you won't spend as much time on general information about the GMAT (like you might in a prep course or even possibly with a tutor).
With the best online GMAT prep programs, you also bypass the problem of human error. Unlike a tutor or prep course instructor, an online program is less likely to make a mistake or spend too much time on something that doesn't directly benefit you.
Online programs also tend to be less expensive on average than GMAT tutors and prep classes.
Cons: Online GMAT prep programs are, obviously, missing some degree of a "human" component. Because they are often automated, if you're someone who enjoys and benefits from connections with teachers and fellow students, you might struggle to stay motivated in an online GMAT prep program.
Examples:
#1: PrepScholar
PrepScholar's online GMAT program is a customized prep tool that monitors your progress closely and creates a study plan specifically for you.
Coming in the summer of 2017!
Self-paced online program for $499.
The program includes 10 computerized adaptive practice GMATs, customized feedback on one GMAT essay, and 4,000 practice questions, including video answer explanations.
Princeton Review GMAT practice questions are well-written and realistic, but they tend to be on the easier side. So if you're already a very high scorer, this program is probably not the best way to prep for GMAT questions.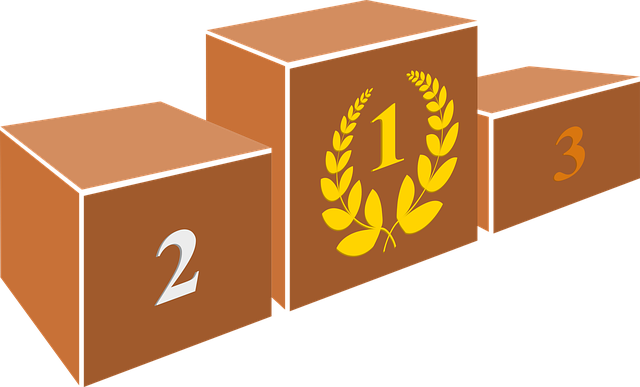 Method 3: Tutoring
With an online or in-person private tutor, you can create a customized study plan based on your target GMAT score, your prospective business schools, and your strengths and weaknesses.
Pros: A highly qualified GMAT tutor will know all the ins and outs of the exam and will be able to assess what fundamental skills you need to review and what drills you need to complete to get over your particular hurdles. The one-on-one attention offered by a private tutor is obviously the biggest plus.
Tutoring is flexible. It can be highly intensive or short-term, depending on your needs. You can ask a tutor to delve solely into the quant section with you, to work extensively with you on the GMAT essay, to focus primarily on your pacing, or to give you a comprehensive overview of the exam. Because it's just you and the tutor, you can reach a level of customizability that isn't possible with other prep methods.
Cons: A private GMAT tutor's time can be expensive, though prices vary depending on your location, the tutor's level of experience and expertise, and how many hours of instruction you need.
There's also a degree of subjectivity in selecting a GMAT tutor that can prove risky. You could always fail to click with a tutor or end up having to find a more reliable one, both of which are problems you're less likely to encounter with, say, an online program.
Want to Identify YOUR GMAT Strengths and Weaknesses?
Our proprietary GMAT Diagnostic Assessment creates a customized study plan for you that takes you from registration all the way to test day! It is included with every account and proven to significantly maximize your score.
Get your personalized assessment as part of your 5 day risk-free trial now:
Examples
You can find a private tutor through larger test prep companies like Kaplan and Princeton Review, through GMAT consulting firms, or through online sources like The Economist. You can also check at local business schools or on local message boards like Craigslist, especially if you need a cost-effective option.
Method 4: Self-Study
GMAT self-study means just that: you make the rules. You can include GMAT prep books, reviews of foundational skills, online resources, and whatever else you need in your self-study.
Pros: Self-study is likely to be the cheapest GMAT prep method by far, so if you're on a budget, this may be the best way to prep for GMAT questions, particularly if you're highly self-motivated.
Self-study is also a good idea if you need a great deal of flexibility in your schedule, or if you only have a short time to prepare. Because you are customizing your own study plan (see our article [link] on crafting an effective GMAT study plan), you can adapt it whenever you need to, add to or subtract from it, and make it work for you and your everyday life. You can spend as much or as little time on any given subject or section as you feel you need.
Cons: The biggest downside of self-study as a form of GMAT prep is that it's often hard to stay on track and gauge your progress if you're going it alone. If you struggle at all with time management or self-motivation, or if you feel at all lost without structure or routine, self-study is not the best option for you.
Also, you might miss out on reviewing essential areas of GMAT content if you're trying to do everything yourself and, unlike a GMAT expert instructor, haven't learned all the nuances of the exam. You could wind up with gaps in your knowledge or preparation.
Examples
Self-study is, by definition, tailored to whatever you need to review. You should start your self-study for the GMAT with a computerized adaptive diagnostic test (find out more about GMAT diagnostic tests here) and create a specific study plan and timeline to keep yourself on track.
Next, gather your GMAT prep resources, including online tools and/or prep books. Check out our suggestions for the best GMAT prep resources for an idea of where to start.
Reviews of fundamental skills in verbal and quant should also be integrated into your self-study. Find out more about the math concepts you should review and the verbal skills you should brush up on.
Make sure to track your progress as you work. Keep a log of the practice quizzes and tests you take, and adjust your GMAT study plan accordingly.
What to Look For in a GMAT Prep Method
When you're choosing a GMAT prep method, you need to make sure it fits your particular needs, works for your schedule and budget, and will get you the score increase you want.
There are a few things to look for when selecting a GMAT prep method. Let's go through the top five.
#1: Realistic Practice
Whichever GMAT prep method you choose should include realistic practice questions and tests, so that you'll be prepared for anything on exam day. The practice tests you take should be in computerized adaptive format and should be the same length as what you'll encounter when you take the real GMAT.
The GMAT practice questions you encounter in drills, quizzes, and full-length exams should be as similar in content, tone, difficulty, length, and format to what you'll see on exam day as possible. You should practice with every question type and, ideally, also get used to the visuals you'll see on the actual GMAT.
#2: Customization and Responsiveness
One of the most important aspects of preparing for the GMAT is recognizing, assessing, and addressing your personal strengths and weaknesses. Thus, you'll have to ensure that the prep method you select is customizable to your particular needs and responsive to how those needs change over time.
Private tutors and online programs are usually the strongest prep methods in this regard. A good private tutor will help you adapt your study plan and schedule as you progress in your GMAT prep so that you cover all the bases, devoting more time to things you're still struggling with and less to topics you've mastered.
Likewise, a strong online GMAT prep program will regularly update you on your progress and on where you need to continue to brush up your skills.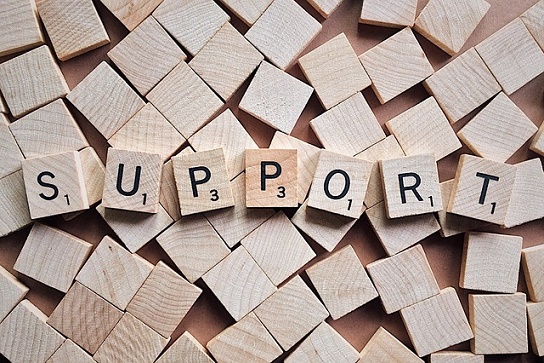 #3: Regular Motivation
Many students have trouble keeping up their focus and momentum over the course of their GMAT prep. Particularly if you struggle to stay on track, choose a prep method that will provide you with regular motivation.
Motivation can come in the form of a structured routine that doesn't allow you to stray too far from your study plan, a scheduled course or study time, and/or regular updates on your progress so that you know where you're at every step along the way and have a reason to keep moving in a forward direction.
If you're good at incentivizing yourself and are used to self-directed study, this tip might not be as important for you. But in assessing your GMAT prep needs, be honest with yourself. If you need guidance and structure, don't be afraid to seek it out.
#4: Similar to the Real GMAT
To prepare for the GMAT, you don't just need to prepare yourself for the content tested on the exam. You'll also need to be familiar with the format and logistics of the GMAT.
For example, you'll have access to a simple onscreen calculator for the integrated reasoning section, but not for the quantitative section. Also, you'll be given a double-sided, laminated scratch pad with a thin marker to take notes on if you choose during the exam. You should get accustomed to these conditions as much as possible by practicing with a legal pad similar to what you'll get on exam day and by practicing quant questions without a calculator.
The GMAT prep method you select should also help you focus on timing. Pacing can be as much as a problem for students as the actual content of the GMAT. A good GMAT prep method will help you build stamina for the three-and-a-half-hour tests, administer timed practice tests, and let you take only the two optional eight-minute breaks that will be available to you on exam day.
If you have a lot of testing anxiety and tend to get thrown off during exams by distractions or the unfamiliar, an in-person class or private tutor who can administer a live practice test might be a good idea, as they can help you get accustomed to the realities of taking the GMAT.
#5: Up-to-Date
The GMAT doesn't change often, but you want to make sure that whatever prep method you use is as up-to-date as possible.
Prep books written before 2012, for example—the year the integrated reasoning (IR) section was added to the exam—might not include advice or drills for the IR section. Make sure that any prep resources you use include the integrated reasoning section and that any tutor you select to work with you has a great deal of experience in helping students with IR questions (especially, of course, if this section is a trouble spot for you).
Be sure at least one of your GMAT study materials is current to make sure you're getting the most accurate information about the exam.
Summary: The Best GMAT Test Prep Method
So, what's the best GMAT prep? That depends on you! The best GMAT test prep is one that takes your strengths and weaknesses into account in order to help you achieve your GMAT score goals in the most efficient way possible.
There are many ways to study for the GMAT, including in-person classes, online programs, tutors, and self-study. The best GMAT prep courses, the best online GMAT prep, and the best GMAT tutors and self-study resources will each have strong benefits to using them. Before you make a decision, be sure to do your research so you know the investment required for each method and what you'll get about it. Think honestly about which method will work best for you to ensure you have the best test day possible.
What's Next?
A prep book can be your most useful study tool for the GMAT. Check out our reviews of the best GMAT books to get started.
If you're worried about the Quant section, check out our complete guide to how to prepare for GMAT Math.
Concerned about your grasp of sophisticated vocabulary? Our guide to GMAT vocabulary can help you prepare for the Verbal section.
Was this helpful? Sign up for FREE GMAT and MBA guides!