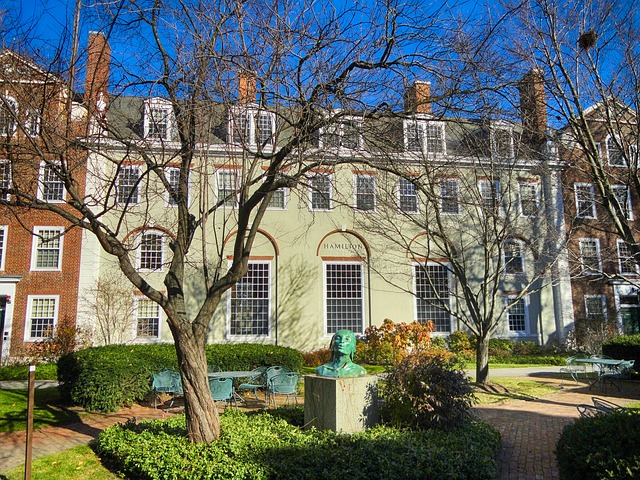 Harvard Business School is the holy grail of MBA programs for many applicants. Because its reputation as a leading business school makes it a prime target for many MBA hopefuls, admissions are competitive, and you'll need to do your very best to stand out amongst your peers.
In this article, I'll go over the MBA programs offered at Harvard Business School, all the components of a Harvard Business School MBA application, the traits HBS admissions counselors say they look for in applicants, and key tips for strengthening your admissions packet.
Harvard Business School: An Overview
Harvard Business School has a fantastic reputation, but if you're considering applying, you should make sure it's a good fit for your own interests and goals. Let's go over a few things that define Harvard's MBA program and make it unique, including curriculum and special programs. Then we'll go more deeply into how to get into Harvard Business School.
Harvard Business School Curriculum
Harvard Business School's standard MBA program is full-time and takes two years of intensive on-campus study. You will be assigned to a "section" of about 90 students, with whom you will study and work both in the classroom and at your first-year field assignments.
All first-year students complete required core curriculum in marketing, finance, technology, strategy, corporate accountability, and leadership, alongside their cohort of 90 colleagues.
Not sure how or what to study? Confused by how to improve your score in the shortest time possible? We've created the only Online GMAT Prep Program that identifies your strengths and weaknesses, customizes a study plan, coaches you through lessons and quizzes, and adapts your study plan as you improve.
We believe PrepScholar GMAT is the best GMAT prep program available, especially if you find it hard to organize your study schedule and don't want to spend a ton of money on the other companies' one-size-fits-all study plans.
Harvard's educational approach combines the case and FIELD methods of study. The case method of classroom instruction teaches students to solve problems collaboratively to practice the essential business technique of approaching conflict with creativity and a spirit of entrepreneurship. Students are provided with a fictional business problem and, through a structured dialogue in the classroom, attempt to reach a solution together.
The case method relies heavily on in-class debate and dialogue, with course grades sometimes consisting of 50% evaluation of a student's participation and direct engagement with other students.
The FIELD method, which complements the case method, places students in small, interactive classroom settings in which they reflect on their performance and what they have learned in their coursework and workshops. In projects with their peers, they also give team feedback in order to develop and reflect on their collaborative and leadership styles.
At the end of the spring semester, students participate in a FIELD global immersion project, in which they will participate in the development and strategic planning of the release of a new international product or service concept.
In their second year, HBS students have the opportunity to take a variety of elective courses that build on the foundational skills they developed in their first year. They can take up to five classes per semester in areas like corporate board leadership and managing global health, as well as relevant courses from other Harvard graduate schools.
Before graduating, students have the opportunity to participate in an Immersive Field Course (IFC), which is designed by faculty members around their research interests and industry connections and gives students the opportunity to make vital connections. After several on-campus sessions, the IFC culminates in an off-campus intensive during the January term.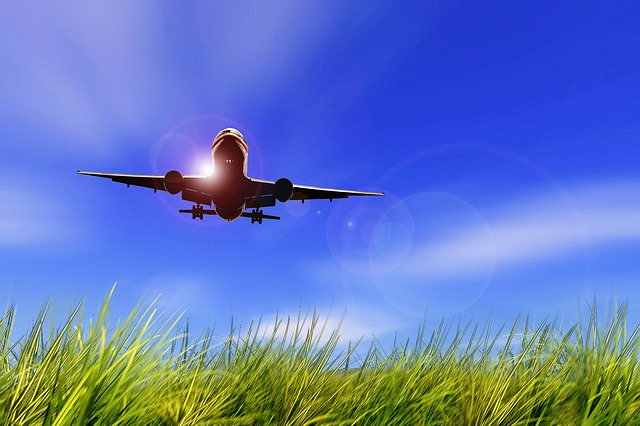 Special Programs
In addition to Harvard's full-time standard MBA, HBS offers a few options for students with particular backgrounds and interests. Let's go over them.
2+2 Program
2+2 is a special program for those who want to apply for a Harvard MBA straight from undergrad, but don't already have a lot of relevant work experience. The 2+2 program consists of two or more years of work experience, followed by entrance into Harvard's MBA program. Students in their final year of study at a bachelor's degree program, in a joint bachelor's/graduate program, or in a stand-alone graduate program (if the student doesn't have prior work experience) can apply through a deferred admissions process. Admitted students will then work for two years before entering Harvard's standard MBA program.
Joint Degree Programs
Harvard Business School offers several joint degree programs for students who want to use their business education for specific purposes in the medical field, law, or public policy. These combined programs will take longer to complete than an MBA alone and are best suited to students with specific plans about how they will use their graduate study in their future careers. For each joint degree program, you'll need to apply and be accepted to both institutions.
Let's take a look at the joint degree programs offered by Harvard Business School. Check each joint program's website for updated information on admissions timelines and Harvard Business School MBA application requirements.
| | |
| --- | --- |
| Joint Degree Institution | Resulting Joint Degree |
| Harvard Kennedy School | MBA/MPP (Master of Public Policy) OR MBA/MPA-ID (Master of Public Administration-International Development) |
| Harvard Medical School | MD/MBA |
| Harvard Law School | JD/MBA |
| Harvard School of Dental Medicine | DMD/MBA |

Once you've decided that HBS is on your list of prospective business schools, compiling your application materials is the next step. Getting into Harvard is competitive, no question: only 11% of last year's applicants were accepted to Harvard Business School. Many students wonder how to get into Harvard business school, or at least to improve their chances.
To prepare, you'll need to turn in an excellent application and put your best foot forward in every respect. Next, we'll go over all the components of a Harvard Business School MBA application.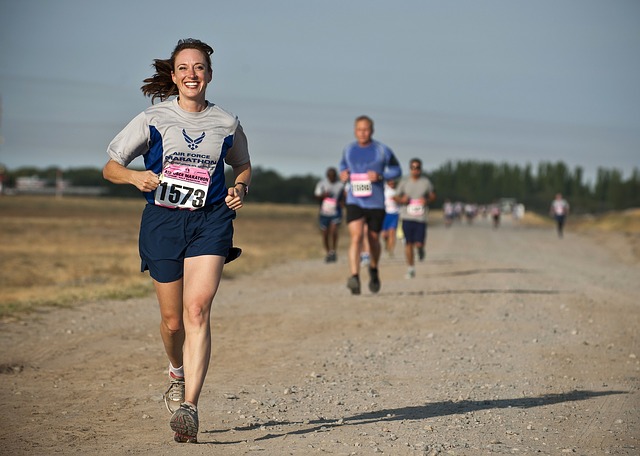 Harvard MBA Application Requirements: How to Get Into Harvard Business School
There are three rounds of application deadlines for Harvard's MBA program. For applicants to the Harvard MBA class of 2020 (matriculating fall of 2018), the deadlines are September 6 (Round 1), January 3 (Round 2), and April 3 (Round 3).
Before you apply, make sure that you'll be able to turn in all relevant documents before the deadline you choose. Check Harvard's admissions website for updated info on the next Harvard MBA application deadline.
There are a variety of required components in a Harvard MBA application. Let's go through everything you'll need to be considered for acceptance to HBS.
#1: Transcripts
You need a bachelor's degree from an accredited American institution or an international equivalent (generally, a three-year baccalaureate degree) to be eligible for admission to Harvard Business School.
You'll need to send official copies of all of your undergraduate and/or graduate transcripts to Harvard. When you apply, you can upload an unofficial transcript, but if you are admitted, you will need to provide an official copy of your record for verification purposes.
Want to improve your GMAT score by 60 points?
We have the industry's leading GMAT prep program. Built by Harvard, MIT, Stanford, and Wharton alumni and GMAT 99th percentile scorers, the program learns your strengths and weaknesses and customizes a curriculum so you get the most effective prep possible.
While the average GPA of the most recent incoming class at HBS is fairly high—3.71—HBS also evaluates your history of coursework as a whole, rather than just the hard numbers. Does your academic history suggest proficiency in classes with a heavy quantitative component, for example? What about in writing and communications? Did you go to a top undergraduate institution? The Harvard MBA admissions committee will take these factors into account alongside your GPA.
#2: GMAT/GRE Scores
The Harvard MBA admissions committee accepts official score reports from either the GMAT or the GRE. You must have taken the exam within the past five years. The admissions committee doesn't prefer one test over the other.
If you've taken the GMAT or the GRE more than once, you can report your best score. The admissions committee will consider only the score that you report on your application.
The median GMAT score of incoming Harvard Business School students was 730 in the most recent round of admissions. While a high GMAT score will certainly improve your chances of acceptance to Harvard Business School, there's no minimum GMAT score that you need to have to be considered for admission. Last year, the middle 80% range of GMAT scores was 690-760, indicating that while most students have a GMAT score above 720, a lower GMAT score won't necessarily bar you entirely from HBS acceptance.
#3: TOEFL/IELTS/Pearson Test of English
If you attended an undergraduate institution where English was not the sole language of instruction, HBS requires you to submit your results from the TOEFL (only the Internet-based version, or IBT), the IELTS, or the Pearson Test of English (PTE). Scores from each of these tests are valid for two years.
If you have a graduate degree that was taught entirely in English, it is recommended, but not required, that you submit your results from one of these tests.
There's no minimum TOEFL/IELTS/PTE score for admission to HBS. However, the MBA admissions board suggests that students only apply to MBA programs in which the sole language of instruction is English if they received a minimum score of 109 on the IBT, a 7.5 on the IELTS, or a 75 on the PTE.
#4: Essay
All applicants are required to submit a writing sample. The essay for the Class of 2020 is:
As we review your application, what more would you like us to know as we consider your candidacy for the Harvard Business School MBA program?
There is no suggested word count for this essay. HBS requests that applicants write in precise, straightforward language to clearly communicate what they're trying to say.
Applicants to the joint programs between Harvard Business School and Harvard Medical School, Harvard Law School, Harvard Kennedy School, and Harvard School of Dental Medicine will submit an additional 400-word essay that answers the following question:
How do you expect the joint degree experience to benefit you on both a professional and a personal level?
#5: Two Recommendations
Two recommenders (colleagues, supervisors, collaborators, instructors, or anyone else who knows you and your work well) must fill out a recommendation form for you prior to the Harvard MBA application deadline. All recommendations must be completed online.
Want to Identify YOUR GMAT Strengths and Weaknesses?
Our proprietary GMAT Diagnostic Assessment creates a customized study plan for you that takes you from registration all the way to test day! It is included with every account and proven to significantly maximize your score.
Get your personalized assessment as part of your 5 day risk-free trial now:
Recommenders will be asked to fill out a grid concerning your personal qualities and skills. They will also be asked to answer the two following questions:
How do the candidate's performance, potential, background, or personal qualities compare to those of other well-qualified individuals in similar roles? Please provide specific examples. (300 words)
Please describe the most important piece of constructive feedback you have given the applicant. Please detail the circumstances and the applicant's response. (250 words)
Harvard Business School admissions officials emphasize that a recommender's in-depth knowledge of you, and particularly your ability to problem solve and to overcome obstacles, is more important than their prestige or connection to the university. Choose your recommenders carefully according to how well they know you rather than, for example, their status as Harvard alumni.
#6: Resume
HBS applicants must submit a current business resume through Harvard's online application system.
Your resume doesn't have to be in any specific format. Just provide the same resume you'd send out for a job search.
#7: Acceptance of Policies and Harvard MBA Application Fee
With your application, you will submit a signed acceptance of HBS Admissions Policies and the non-refundable Harvard MBA application fee (payable only by credit card) of $250. Make sure you do so before the Harvard MBA application deadline.
Applicants to the 2+2 Program pay a $100 Harvard MBA application fee.
#8: Interview
If you make it through the first round of admissions, you'll be asked to attend an interview with a Harvard representative in your country or region or via Skype. You don't have to travel to Harvard for the interview.
Invitation to an interview indicates interest on HBS' part, but not a guarantee of admission. However, if you are invited to interview, you must follow through with the interview in order to be considered for acceptance.
HBS Interviews are 30 minutes long. In the interview, you'll be asked questions about your background, obstacles you've overcome, and your plans for the future. This conversation will be evaluated along with the rest of your application before a final admissions decision is made.
After the interview, you will have the opportunity to fill out a Post-Interview Reflection. This is an evaluation of your interview where you will have the chance to provide any additional information you missed or want to clarify or anything you would have done differently in your interview.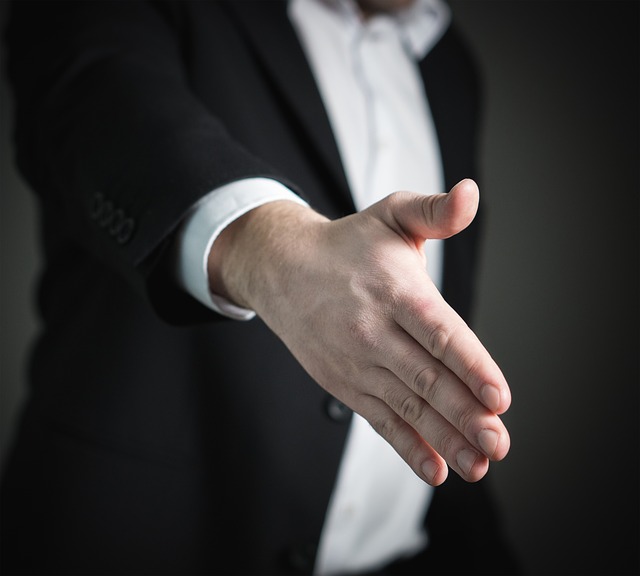 What Harvard Business School Looks for in Applicants
Harvard Business School looks for particular qualities in potential applicants. Let's go over the main traits you should highlight to make your application stand out to the admissions committee.
#1: Leadership Skills
As one of the Harvard MBA application requirements, HBS wants applicants to demonstrate a "habit of leadership." Leadership skills come in many forms, from initiative and leadership in campus organizations to heading a community service team, and from managing employees effectively to motivating staff to reach sales goals.
The key is to make sure your leadership skills are demonstrated on your application. You can do this through anecdotes in your essay and examples on your business resume. Additionally, you should ask your recommenders to highlight your leadership skills in their recommendation forms.
#2: Analytical Abilities
Success in a challenging environment like Harvard Business School requires strong critical thinking and reasoning skills and a high level of intellectual aptitude. Your GPA, academic history, essay, recommendations, and GMAT score should reflect your analytical abilities, as they are a good predictor of your ability to succeed in the competitive academic environment of an MBA program.
In particular, your application should demonstrate both verbal aptitude—through the essay portion, the GMAT or GRE verbal section, and your academic history of success in humanities and social science courses—and quantitative abilities (through the GMAT or GRE quantitative section and your history of success in coursework that relies heavily on quantitative abilities).
If you are lacking in any of these areas, think of creative ways to demonstrate your skills. For example, if your undergraduate coursework doesn't include many quantitative-heavy courses, you might consider addressing this by taking postbaccalaureate coursework to fill that gap.
#3: Community Service
Harvard Business School admissions counselors place a high premium on engagement with the surrounding community, diversity, and dedication to helping underserved populations. A strong grasp of ethical business standards and practices, corporate responsibility, and the intersection of business and community engagement is important to demonstrate on an HBS application.
You can highlight your experiences in campus and community service, as well as your interest in ethics or social justice issues and how you plan to apply them in your future career, in your essay, resume, and interview. You can also ask your recommenders to highlight your dedication to high ethical standards in your online recommendations.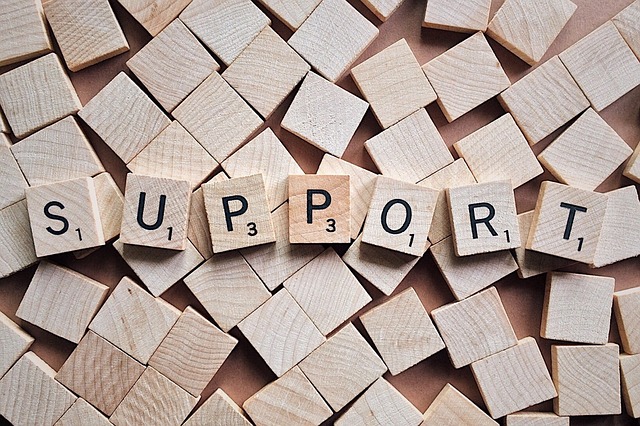 Harvard MBA Admissions Tips: 4 Ways to Make Your Application Stand Out
Ready to prepare your application to Harvard Business School? Check out these four key tips first to make sure you're putting your best foot forward.
#1: Be Direct in Your Essay
According to Harvard admissions counselors, when it comes to the HBS admissions essay, less can sometimes be more. Since there's no word count (maximum or minimum) for the writing sample, some students will be tempted to write lengthy essays or use convoluted, flowery language that they might think is sophisticated.
Instead, get straight to the heart of what you're trying to say. Highlight your demonstrated leadership skills using specific examples, and be as concise and clear as possible.
#2: Keep Your Resume Concise and Achievement-Focused
Your resume for your Harvard Business School application should never exceed one typed page with standard margins and font size. While it might be tempting to include every bit of experience you have, it's more professional to keep things concise, highlighting only the most relevant and significant pieces of your academic and work history.
When describing your accomplishments, make sure to highlight any changes you made through your leadership or collaboration. For example, rather than simply listing the positions you've held, provide as many specific details as you can about social media views, sales numbers, or changes you implemented.
#3: Choose the Right Recommenders
Selecting a recommender who is connected to HBS in some way or who holds an especially prominent position elsewhere, but who doesn't know you as well as others might, is a common trap for MBA applicants.
Your recommenders will be asked to reflect on your personal history, accomplishments, and traits in depth, and to highlight the specific qualities that make you a standout applicant. It's best to choose recommenders who have personally seen you solve problems or learn from your mistakes, or who have collaborated with you on a personal level, rather than to choose someone based on their letterhead.
#4: Be Honest in Your Interview
As in your essay, if you're invited to interview, be as direct as possible. According to student feedback, most HBS MBA interviewers will ask you about your academic and work history, your ideas about your personal strengths and weaknesses as a candidate, your plans for your future career trajectory, and why you're interested in HBS in particular.
While you shouldn't be self-deprecating or overly apologetic, you should be as direct and straightforward as possible in your responses to tricky interview questions. Be prepared to talk about things you would do differently in your undergraduate studies or former workplace environments if you had the chance. For example, could you have been more assertive? More organized?
Answering questions about your weaknesses with self-awareness shows you can learn from your mistakes and solve problems, which is a hallmark of a strong leader and a key factor in determining your fitness for a business school environment.
According to admissions counselors, your responses should also be concise, with a clear beginning, middle, and end. As in the essay portion of the application, going on and on unnecessarily is a common trap in the HBS interview.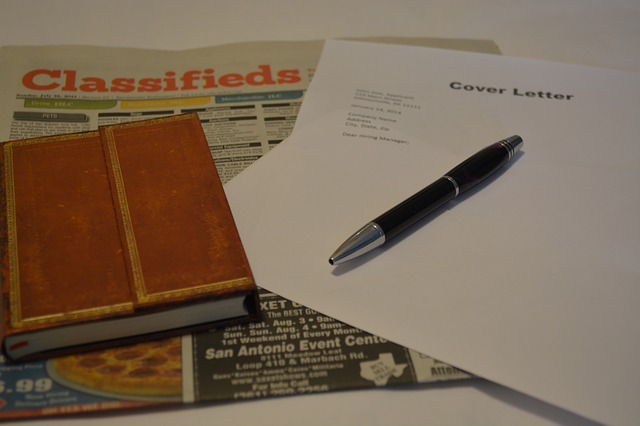 What's Next?
Now that you know more about how to get into Harvard Business School, you might want more background on MBA programs in general. We've got you covered.
Does your GMAT score compare to the average scores of students at your prospective schools? Find out here before you apply.
Wondering what kind of grades you should have to get into business school? We can help.
Was this helpful? Sign up for FREE GMAT and MBA guides!