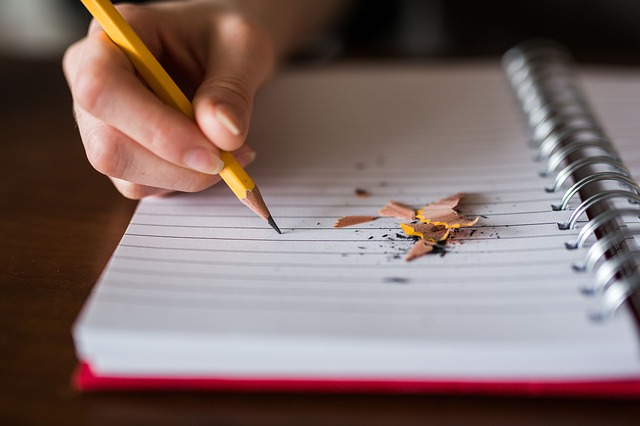 Applying to grad school means having to write a killer statement. This statement can be either a statement of purpose or a personal statement (or both, as we'll explain later). But what exactly is the difference between these two types of essays?
In this guide to the statement of purpose vs personal statement, we take an in-depth look at the unique purposes of the grad school statement of purpose and personal statement, how the two essays are different and alike, and what you can do to ensure you produce an essay that's guaranteed to get you into grad school.
What's the Difference Between a Personal Statement and a Statement of Purpose?
First off, what is the main difference between a statement of purpose and a personal statement for grad school?
The short answer is that a statement of purpose is about what you want to do, while a personal statement is about who you are. Each essay has its own goals in what it's supposed to do for you and the program you're applying to.
Whereas the statement of purpose showcases your academic strengths and background, career goals, research interests, and fit with the program, the personal statement highlights your personal motivations for applying to the program and any major accomplishments you've had or challenges you've faced along the way.
In spite of these big differences, both statements essentially serve the same overarching purpose: to make the admissions committee think you are a good fit and will be successful in the program to which you're applying.
Here's a brief overview of the biggest differences between a personal statement and a statement of purpose:
Statement of Purpose
Personal Statement
General Content
Academic and professional background, skills, and accomplishments; research interests; academic/career goals; why this program is a good fit for you
Personal motivation for applying; how you developed your research interests; any relevant experiences, challenges, or accomplishments
Level of Formality
Formal
Less Formal
Length
Varies, but typically 1-3 double-spaced pages
Statement of Purpose vs Personal Statement: Which Do You Need to Write?
Now that you know the main difference between a personal statement and a statement of purpose, which one will you have to actually write for your grad school applications?
The answer to this question depends on what documents your school requires and how it defines the two types of essays.
While some grad schools, such as Michigan State University and the UC system, clearly distinguish between the two essays and require two separate statements for admission, other schools don't distinguish at all between the personal statement and statement of purpose. In fact, many grad programs use the terms interchangeably!
Meanwhile, some grad schools combine qualities from both statements into one comprehensive statement. Notre Dame's Creative Writing MFA program, for instance, requires an essay that's really a combination of the personal statement and statement of purpose: it asks applicants to talk about their future academic and professional goals as well as any personal aspects of their identity that influence their writing.
Generally, most grad programs will require at least one essay. For research-based programs, this will likely be the more academic, more formal statement of purpose.
To figure out which essay you'll need to write for your program (and whether you'll need to write more than one), check the program's official website. You should be able to find details on either the program's application requirements page or the application itself. I also advise checking the FAQ page to see whether anyone has asked a question about the program's essay requirements.
If you're still confused about what your grad school admissions essay should focus on and/or what type of essay you're required to write for your application, contact the program directly by email or phone.
How to Approach the Statement of Purpose vs Personal Statement: 11 Tips
In light of these major differences between the personal statement and statement of purpose, it's important that you also know the differences in how you approach each essay.
In this section, we give you our top tips for how to write a truly effective and compelling personal statement and statement of purpose for grad school. We also give you some general tips you can use for both essays.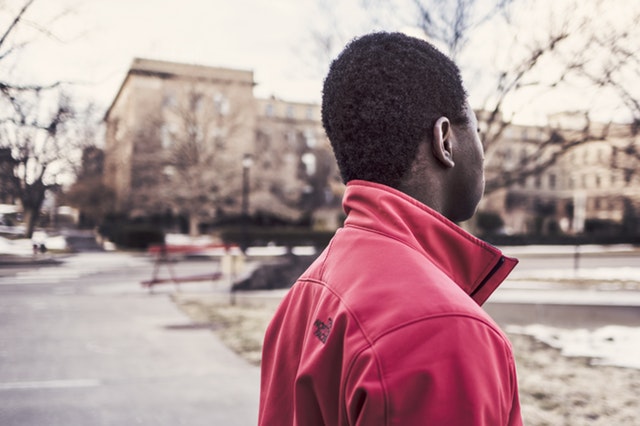 How to Write a Statement of Purpose
We'll start with the statement of purpose—the more formal, more academic essay.
Tip 1: Consider Your Future Goals
Most statements of purpose will require you to introduce your future goals (academic, professional, or both) and describe how this particular program will help you achieve these goals. Therefore, it's important that you clearly lay out in your essay the ambitions you have, and explain how these relate to the field you want to enter and the program to which you're applying.
Think deeply about what you hope this grad program will do for you, academically and/or professionally. For example, if you're applying for a master's program in computer science, you could talk about how you plan to leave your career as a real estate agent to become a freelance web developer.
Make sure that you also explain why this program in particular will help you. Perhaps you enjoy the grad program's emphasis on internships and believe these will let you more easily enter the professional world upon graduation, for example.
Tip 2: Research the Program and Its Professors
You likely already did some research on the program—why else would you be applying?—but it's important to dig even deeper so you can write about specific aspects of the program that interest you.
Here are some examples of features you could write about:
Professors with whom you wish to work
Certain classes you hope to take
Internships, networking events, and/or other professionally oriented events offered by the program or school
The program's emphasis on a certain topic, idea, or skill
Any other attributes of the program, such as its small class sizes, its emphasis on group projects, its contests or competitions in your field, etc.
Note that it's best NOT to mention these things in your essay:
The program's selectivity or acceptance rate
The program's ranking
The best way to begin research on your program is to simply look at the program's official website. This should give you all the information you need on what the program requires, what it focuses on, what types of students it's geared toward, and so on.
I also recommend visiting websites such as The Grad Cafe and Reddit. With these websites, you can get the inside scoop by reading what real students have to say about the program you're applying to.
Tip 3: Explain How You're a Good Match
Grad programs must make sure that the applicants they admit will be able to study what they want to research and will fit well with the program's overall focus and its faculty members' areas of expertise.
This point is especially important for those applying to doctoral programs, since you're most likely going to be working one-on-one with a specific faculty member on a major research project or dissertation.
Here are some things you can write about in your statement of purpose to highlight your "fit" with the program:
A professor whose research areas and expertise align with your research interests, background, and/or skills
The academic or professional focus of the program and how this matches your future goals (see Tip 1)
For example, maybe you hope to work with a professor whose research areas match the general topic you want to write about for your dissertation.
Tip 4: Emphasize Your Accomplishments
The statement of purpose isn't just for explaining your goals and fit but also for talking about your (relevant) academic and professional accomplishments.
You don't want to repeat what's already on your undergraduate transcript or CV/resume, so try to be extremely specific here about what you've done and how this achievement has influenced your decision to get a graduate degree in this field.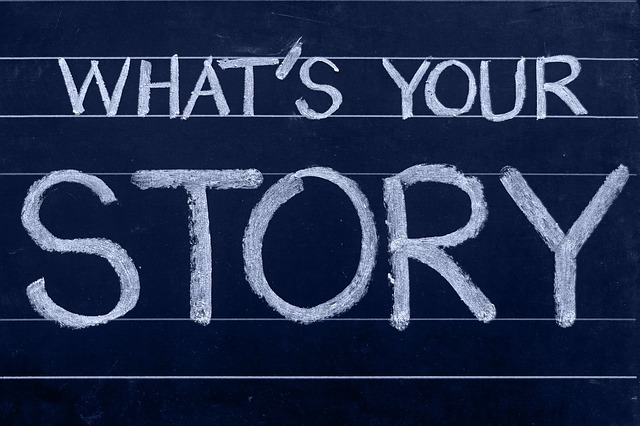 How to Write a Personal Statement
Now that we've covered how to write a statement of purpose, let's look at how your approach might differ for the personal statement.
Tip 5: Tell a Story
Since the personal statement is less formal and more personal, you'll want to ensure you're telling a compelling story. In other words, you have more free rein to be creative with the personal statement than you do with the statement of purpose.
The personal statement is the one part of your grad school application where you can really flex your creative muscles. For instance, you don't need to stick with the conventional chronological format (though there's nothing wrong with this, of course).
A good way to show off your creativity is to use a variety of literary techniques, from imagery and metaphors to dialogue and colloquialisms. It's also OK to write a little less formally than you would in a statement of purpose. So go ahead and tell that joke, or share that eccentric story!
Just be careful to not go overboard with informalities, and make sure you're still clearly presenting yourself as a serious applicant who is an ideal fit for the program.
Tip 6: Focus On Your Personal Motivations
Since the personal statement allows you to be a bit more personal than the statement of purpose does, it's best to use this space to focus more on your own personal reasons for developing an interest in this field and applying to this grad program specifically.
Take time to consider what motivated you to apply to grad school and to continue schooling in this particular field. Don't just focus on grad school in general but on the specific program you are applying to. What initially drew you to this program and at this time?
Tip 7: Explain Any Weaknesses/Challenges You've Overcome
You can also use your grad school personal statement to discuss any major weaknesses in your application or any challenges or barriers you've overcome in recent years. These can be personal struggles with things such as your career, school, health, money, etc.
For example, maybe your undergraduate GPA wasn't that high your freshman year because you struggled with living away from home and not knowing anyone at your college. In your personal statement, you could discuss how joining your school's badminton team helped you make friends and more easily adjust to college life.
Regardless of the challenge you write about, put a positive spin on it. This will prove to the grad admissions committee that you're able to overcome challenges on your own and can push forward to be successful.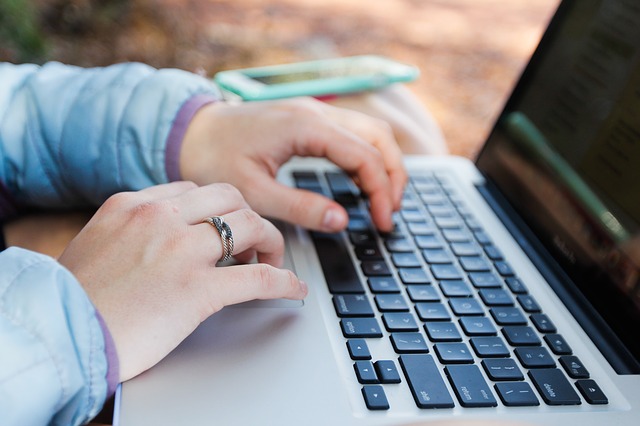 General Tips for Both the Statement of Purpose and Personal Statement
In this final section, we give you some general tips you can use for both grad school statements.
Tip 8: Read the Instructions Carefully
The #1 most important rule for any statement for grad school is that you follow all the instructions for the essay. Specifically, this means you should do the following:
Answer the prompt and all the questions in it—some prompts won't require you to answer every single question it asks, though it's best to answer most if you can
Adhere to the length requirements—most grad school essays will give you either a word limit (e.g., 500 words) or a page limit (e.g., two to three double-spaced pages), so don't go over this!
Include any information the program requires you to put on each page of your essay—this will most likely be your full name and might also include the document type, page number, etc.
If you have any questions about the requirements for your personal statement or statement of purpose, contact the grad program directly to ask.
Tip 9: Use Specific Details
In any essay you write, it's important to be as specific as possible. And in a grad school personal statement and statement of purpose, it's critical that you include the names of people and places, as well as vivid descriptions of people, ideas, events, and emotions. Doing this will make your essay not only more realistic but also more relatable to the admissions committee.
Moreover, try to touch on specific aspects of the grad program, including your research interests and what drew you to this field of study. Don't just write, "I developed an interest in psychology after taking an introductory psychology class in college." Tell us who taught the class, the topics you studied that were most fascinating to you, and why you initially decided to enroll in this class.
Tip 10: Be Authentic
While a statement of purpose is more formal than a personal statement is, you still want to sound authentic in both essays. So make an effort to write in your real, honest voice. Don't feel the need to grab a thesaurus to look up difficult vocab words to include in your essay—the admissions committee will be able to tell you're just trying to sound smart!
Ultimately, you want to write in a sophisticated yet natural-sounding voice that shows off your personality while also highlighting your intelligence and maturity.
Tip 11: Edit and Proofread
Finally, give yourself plenty of time to edit and proofread your essays for your grad school applications. A big part of the personal statement and statement of purpose is showing off your superior, grad-level writing skills, so take your time to craft a compelling (and technically correct!) statement.
Once you've got a rough draft completed, look it over for any typos; errors in grammar, spelling, or punctuation; and awkward or irrelevant areas. After you've done your own edit, give your essay to someone else to read, such as a former professor (if he or she has agreed to look at it for you), and ask for some feedback on what you could improve or change.
Conclusion: The Critical Difference Between a Statement of Purpose and Personal Statement
When it comes down to the statement of purpose vs personal statement for grad school, how exactly are the two different—and how are they alike? While both essays are meant to make the grad admissions committee want to admit you, they each contain pretty different information.
The statement of purpose is the more formal of the two, highlighting your academic/professional background and accomplishments, your future goals, and how you see yourself fitting with the program you're applying to.
By contrast, the personal statement is less formal and focuses more on who you are as a person, including what motivated you to apply to grad school (and this program) and what kinds of obstacles you've faced in life.
Most grad programs require at least one statement; this could be either a personal statement, a statement of purpose, or a statement that's some sort of combination of the two. And some programs require both essays.
Because a statement of purpose differs from a personal statement, the way you approach each statement is also different.
Here's what you want to do for a statement of purpose:
Consider your future goals
Research the program and professors
Explain how you're a good match
Emphasize your accomplishments
For a personal statement, on the other hand, you'll want to do the following:
Tell a story
Focus on your personal motivations
Explain any weaknesses or challenges you've overcome
Finally, for both statements, be sure to take these four steps:
Read the instructions carefully
Use specific details
Be authentic
Edit and proofread
Now that you understand the major difference between a statement of purpose and personal statement, you can get started on writing an amazing grad school admissions essay!
What's Next?
Still not sure how to approach the grad school statement? Then check out our collections of real examples of statements of purpose and personal statements.
For even more tips on how to write a killer grad school essay, take a look at our expert guides to how to write the statement of purpose and how to write the personal statement.
What does a grad school application look like? Learn more about grad school application requirements, and get tips on how to find acceptance rates for the grad programs you're applying to.
Ready to improve your GRE score by 7 points?
We've written a eBook about the top 5 strategies you must be using to have a shot at improving your GRE score. Download it for free now: