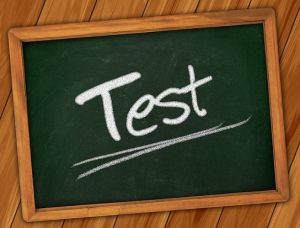 One of the best ways to prepare for the TOEFL is to take regular practice tests and quizzes. Taking TOEFL practice tests lets you estimate how well you'll do on the real test, shows you the areas you need to focus your studies on, and helps you become more familiar and comfortable with the exam.
There are many practice TOEFL tests available, but not all of them are created equal. Taking a poorly written practice test can give you a false idea of what the real TOEFL will be like and cause you to study the wrong things.
You can avoid that problem by reading this guide to the best TOEFL practice tests. I'll go through the top practice tests available, including official and free TOEFL practice tests, and explain how you should use practice tests in your TOEFL preparation to ensure you get the most out of them. I'll also cover unofficial tests and paid tests that aren't free.
What Makes a Great TOEFL Practice Test?
Let's start by discussing the factors that make certain TOEFL practice exams better than others.
Why Official Sources Are Best
TOEFL practice materials that are developed by ETS, the creators and administers of the TOEFL, are the best to use because you can be sure that they'll be similar to the real TOEFL. Some practice materials don't replicate the format, content, or style of the TOEFL very closely. In contrast, official materials, since they are made by the same people who make the real TOEFL, will be very similar to the actual exam.
You should be sure to make use of official TOEFL prep resources (we'll go over what these include in the next section), but these materials are limited so you'll likely need to use unofficial resources as well.
Great unofficial resources should have the following three qualities:
#1: High-Quality Practice Questions
In order to be well-prepared for the TOEFL, you'll need to have a good understanding of the questions you'll be asked. This means answering a lot of TOEFL practice problems. Good practice problems cover the same content the TOEFL does and have a similar difficulty level and format to the real exam. The closer the practice questions are to the TOEFL, the better prepared you'll be on test day.
#2: In-Depth Answer Explanations
Even if a TOEFL practice test has the highest-quality problems, you won't get much out of them if the answer explanations aren't good. Being able to understand what you did wrong and how to find the correct answer are key to learning from your mistakes and improving your score. Practice tests with brief or even no explanations for the answers typically aren't the strongest resources.
#3: Similar in Format to the TOEFL
The best practice tests also have a similar format to the TOEFL. The TOEFL lasts over 3.5 hours and has the following format:
| | | |
| --- | --- | --- |
| Section | Number of Questions | Time Given |
| Reading | 36-56 | 60-80 minutes |
| Listening | 34-51 | 60-90 minutes |
| BREAK | — | 10 minutes |
| Speaking | 6 tasks | 20 minutes |
| Writing | 2 tasks | 20 minutes, then 30 minutes |
To have a practice test that follows this exact format requires a lot of material and a lot of practice questions, so most practice TOEFLs are significantly shorter than the real exam. However, having a complete practice TOEFL helps you get prepared for taking such a long test, and these longer practice tests often give a more complete overview of the questions you'll see on the TOEFL.
Now that we know what makes a resource high-quality, let's dive into the practice tests and questions themselves.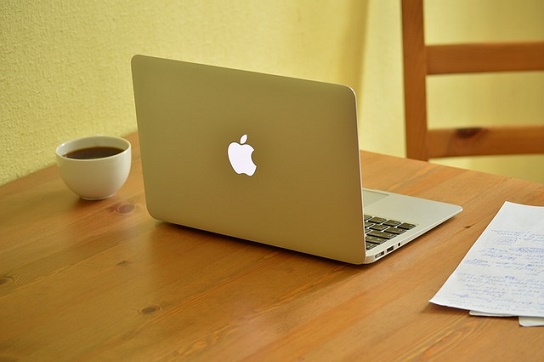 Official TOEFL Practice Resources
As mentioned above, official TOEFL practice resources are the best to use because you can be sure they give you an accurate idea of what they real TOEFL will be like. Unfortunately, official TOEFL practice materials are much more limited than practice materials for many other standardized tests such as the SAT and GRE, particularly in terms of free practice tests. However, these are still the best prep resources, so take a look at what's offered below.
There are several official TOEFL prep books for sale by ETS. The Official Guide to the TOEFL Test walks readers through each section of the TOEFL, explaining the types of questions that are asked and giving tips on how to answer them. In addition to numerous practice questions, three full-length exams are also included which you can take either on paper or on the computer with the included CD-ROM. These tests have a similar format to the real TOEFL, and, although the Speaking and Writing sections aren't graded for you, the tests come with detailed scoring information so you can self-score those sections. All the questions from these practice tests come from retired TOEFLs.
If you're just looking for practice tests, there's also the Official TOEFL iBT Tests Volumes 1 and 2. Each of these books contains five unique TOEFL practice tests, available on paper and the computer. Although the books don't have as in-depth answer explanations as some of the unofficial practice tests (discussed in the next section), these are a great practice test resource, and since each book is less than $25 on Amazon, they offer a much better deal than the TPO tests (see below).
TPO tests are retired TOEFL exams now offered for test prep. The exams are timed (although you can also choose to take them untimed) and give the closest experience to the real TOEFL. Your test is automatically graded after you complete it.
However, I don't strongly recommend these TPO tests. Each test costs $45.95, which is quite expensive, especially if you want to take more than one. Additionally, the grading for the Speaking and Writing sections does not appear to be particularly accurate. When I took a TPO test, those sections were graded by a computer within 30 seconds of completing the test (as opposed to being graded by human graders on the real TOEFL). The scores I received seemed pretty arbitrary. On the Writing section, I received the same score for my two essays even though I purposely tried to score lower for one of them by writing a shorter and more basic essay.
Overall, for most people, purchasing an official prep book is a much better deal, since you can get nearly 10 official practice tests in those books for the price of one TPO test. Even though they give a very realistic idea of the test and are computer-based (like the real TOEFL), TPO tests are only recommended for people who get anxious before big tests and want to become comfortable with the TOEFL format before the test, as well as those comfortable spending $45.95 per test.
The TOEFL iBT Sampler is a program you can download with official practice questions, and it's the best free and official TOEFL practice test online. You should definitely make it part of your TOEFL study plan. It includes almost a complete TOEFL iBT practice test:
Three Reading tasks  (complete section)
Two Listening tasks (⅓ of the section on the real test)
Three Speaking tasks (½ section)
Two Writing tasks (complete section)
Answers to all the questions are given, as well as sample responses for both the Speaking and Writing sections. However, the Sampler only works with Windows; you can't download it with a Mac, so not everyone may be able to access it.
This PDF of sample questions is shorter than the Sampler, doesn't include audio recordings, and, since it's just a PDF has a different test format than the real TOEFL. However, it's still a strong resource and, unlike the Sampler, it can be downloaded by anyone. Several dozen questions are included:
One Reading task (⅓ section)
Three Listening tasks (½ section)
Six Speaking tasks (complete section)
Two Writing tasks (complete section)
Answers are given, but there are no answer explanations, except for Writing, where sample essays and scoring explanations are included. (There is no scoring information given for the Speaking tasks.)
The Quick Prep is a free resource that consists of several PDFs and audio files with official practice questions on them. It's similar to the Sample Questions, however; Quick Prep does include audio recordings for two of the four question sets, so it's a bit closer to what the real TOEFL is like. Each of the four PDFs is about half a real TOEFL test, so you can combine two of them if you want a complete test. However, since they are only PDFs, they lack the format and software of the real TOEFL that the Sampler and TPO tests include.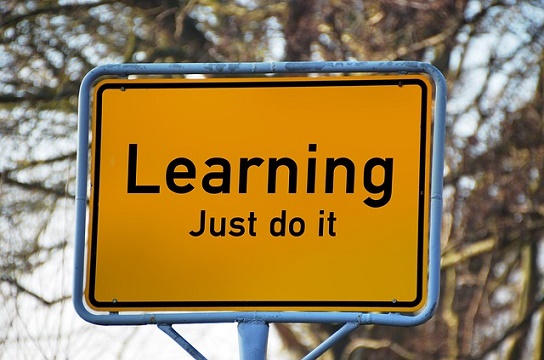 Unofficial Paid TOEFL Practice Tests
Since official practice resources are limited, you'll likely need to use unofficial resources as well. Some of the best unofficial resources are listed below. This section contains study materials you need to pay for while the next section is a list of free TOEFL practice resources.
Unofficial TOEFL Prep Books
Prep books are a great way to get access to unofficial practice TOEFLs. Most prep books, in addition to helping you learn the material tested on the TOEFL, include one or more complete practice exams, often of good quality and with in-depth answer explanations. These tests may be paper-based, although many books now come with CDs or internet codes that give you access to practice tests. Check out the best TOEFL prep books to see which prep books you should consider getting. You can also look at reviews for TOEFL books on Amazon, or browse the books at a library or bookstore. (And if you check out a TOEFL prep book from the library, you'll get those practice tests for free!)
This site has a few free practice questions, but to access most of the resources, including the full practice test, you'll need to purchase the materials. You can buy two complete practice TOEFL exams for $10. These exams are good quality, similar in format and content to the actual TOEFL. However, each question is graded instantly, which can break up the pace of your practice test and make it more challenging to review the complete test when you're finished.
Want to improve your TOEFL score? We have the world's leading TOEFL course.
Built by
world-class instructors from Harvard and MIT
, the
course offers
individual review, interactive lessons, and realistic online praactice, at an affordable price! It's the fastest way to get your target TOEFL score.
Try our 5-day full access trial for free:
Unofficial Free TOEFL Practice Tests
There are also free practice TOEFL tests and quizzes available from unofficial resources. These materials may not be as high quality as the paid resources discussed above so you should use them with caution. They still offer valuable practice, particularly when you're just looking for some quick practice. The resources in this section are listed roughly from highest to lowest quality.
At PrepScholar, we are obsessed with quality. We are obviously biased here, but I know we've spent a lot of time and resources to carefully create TOEFL practice tests of the highest quality, questions that mirror the kind of language, tone, and tricks and traps tested on the real TOEFL iBT. We've turned these practice tests into YouTube videos with each video covering one section of the TOEFL test. In our opinion, this is the highest quality unofficial practice test out there. The time-length and question quality reflect the real TOEFL, and the videos includes realistic audio recordings and sample answers.
Magoosh has also created a TOEFL practice test that's about half the length of the real exam. This is a pretty high-quality test, with good test questions and instructions on how long to spend on each section so that you can time yourself. It has the same four sections as the real TOEFL, includes audio recordings, and has answer explanations and instructions on how to figure out what score you got on the exam.
This site contains four quizzes each for Reading, Listening, Speaking, Structure, and Vocabulary. (Structure is a section that tests English grammar and conventions. It has its own section on the paper-based TOEFL, but not the internet-based (iBT) TOEFL, although the iBT TOEFL does test some of these concepts in other sections.)
The quizzes are each fairly short (20 questions or less) and untimed (although the recommended time you should spend on each quiz is given). For most quizzes, each question is graded immediately after you answer it, although for Speaking quizzes, sample responses are given instead of automatic grading. These are short quizzes, and answer explanations are either brief or non-existent, which can make it difficult to figure out why a certain answer is correct. However, the questions themselves are good if you're looking for some quick TOEFL practice.
This is a decent resource with six Reading quizzes and four Structure quizzes. The quizzes are each short and untimed, but the questions are similar to those on the real TOEFL, and there are answer explanations to help you understand why a particular answer is correct.
4Tests has two free TOEFL practice tests for you to take. Each exam has over 100 questions, separated into Listening, Reading, and Structure sections. The exams are not timed. This is a decent source to use, particularly for someone just starting their TOEFL practice. The questions are somewhat easier than what you'd find on the actual TOEFL, and the format of the real exam isn't very closely followed, but it does a good job of introducing the Listening and Reading portions of the test.
This site has eight short Reading quizzes and two Listening quizzes. The quality of the questions is good, however; this is one of the weaker resources based on answer explanations. After you complete each quiz, you're told how many questions you answered correctly, but you can't see which individual questions you got right or wrong. You'd have to take the quiz multiple times until you got all the questions correct to know what the correct answers are. The decision to grade the quizzes this way is somewhat baffling, and it makes it difficult and time-consuming to figure out where your mistakes are.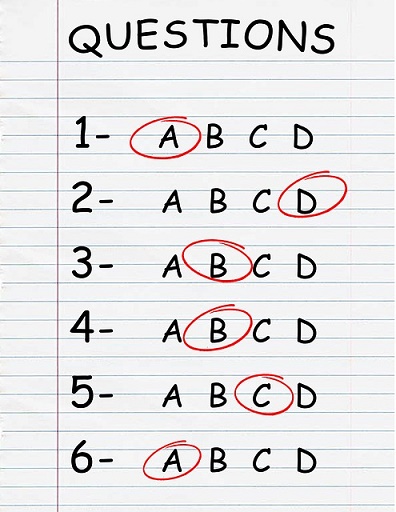 TOEFL Practice Tests to Avoid
Unfortunately, there are also some practice TOEFL tests you should just avoid. The two exams below have questions that aren't similar to the real TOEFL in terms of difficulty, format, or content. Using these as practice could give you a very inaccurate idea of what the TOEFL will be like.
Exam Focus is aiming to have practice material for all sections of the TOEFL, but for now they only have resources for the Reading and Writing sections. For Reading, there are five quizzes (about 10-20 questions) each on Sentence Completion, Reading Comprehension, and Sentence Correction. For Writing, 10 essay prompts are given. The reason this resource isn't recommended is because the sample questions are very different from the actual TOEFL. None of the Reading questions are based on passages as they are in the real TOEFL, and the Writing prompts are confusingly structured and not similar to the actual Writing section.
This is a short, low-quality test with questions that are much more simplistic than what are asked on the real TOEFL and which cover different topics than the real test. You are required to give your email in order to access the test. The site claims that each month one top scorer will receive a free i-Pod, but the website doesn't appear to have been updated in several years, and it's not clear if this contest is still going on. In any case, if you're looking for good TOEFL prep, this isn't the site you want.
How to Get the Most Out of TOEFL Practice Tests
Now that you have your prep materials, follow these three guidelines to be sure to get the most out of each TOEFL practice test.
Use Official Resources Wisely
During your TOEFL preparation, official resources will be the best that you use, so you'll want to use them wisely. Spread the official resources out throughout your entire preparation period; don't use them all at the beginning or save them all for the end. Using them throughout your studying helps ensure you regularly see high-quality resources that are similar to the real TOEFL.
Also, when you take official complete practice tests, be sure to take them under realistic testing conditions (we explain how to do this in our next point). Official practice tests are one of the best ways to measure your progress and see how we'll you're doing, and the closer your practice test is to the real TOEFL, the more accurate your practice scores will be.
Take the Tests Under Realistic Testing Conditions
In order to get the most accurate idea of how well you'd score on the real TOEFL, your practice tests should be taken under conditions as similar to the real test day as possible. This means you should take the exams timed (if that's an option), in one sitting, and without distractions.
Setting aside a few hours to take a full  TOEFL practice test may not be the most fun thing in the world, but you'll get much more out of the test than if you just casually answer a few questions here and there, and it will help you get used to testing for several hours straight.
Review the Mistakes You Made Carefully
Taking multiple practice tests will only help you with your TOEFL preparation if you figure out which mistakes you made and work to avoid them on future tests. After you take an exam, go through each problem you answered incorrectly, and review it until you understand why you answered it incorrectly and why the correct answer is what it is.
It's also helpful to do a high-level overview as well. After each test, look to see where most of the mistakes you made occurred. Did you do really well on Reading, but struggled with Listening? Then you know to spend more time reviewing Listening skills. The more you can pinpoint and target your errors, the more effective your studying will be.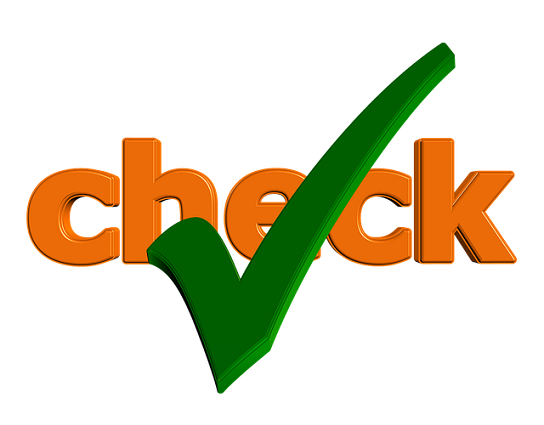 What's Next?
Want more information on TOEFL prep books? Check out our guide to the top five TOEFL books out there and learn which is the best for you.
Not sure when to take the TOEFL? Check out our list of complete TOEFL test dates for both the iBT and pBT. 
Knowing your vocabulary is an important part of doing well on the TOEFL. Learn the 327 words you absolutely need to know for the TOEFL.
Ready to improve your TOEFL score by 15 points?
Download our best TOEFL Strategy eBook (valued at $14.49) for FREE! Learn the top 5 strategies you must know to improve your TOEFL score. Download it for free now: