There are many ways to study for the GRE, and taking a GRE quiz can be a fun way to prepare for the exam. There are numerous GRE quizzes out there, but not all of them are high-quality, and not all of them may help you meet your score goals for the exam.
In this guide, we'll explain exactly which GRE quizzes to take and how to get the most out of them. We explain what to look for in a GRE practice quiz, give our list of the top GRE quizzes (organized by topic), and explain when to use GRE quizzes, so that you can craft a study plan to help you get your best GRE score.
What Are GRE Quizzes? What Makes a Good GRE Quiz?
GRE quizzes are sets of practice problems designed to help prepare you for the GRE. They are shorter than a complete practice test and are usually a handful to several dozen questions in length. A given quiz may focus on a specific GRE topic/section or it may be a general quiz that tests you on multiple GRE topics.
Unfortunately, because they don't generally use official GRE questions, the quality of these quizzes can vary quite a lot. Below are the three most important features to look for in a good GRE practice quiz:
High-Quality Questions
In order to be a good GRE quiz, the quiz must have high-quality questions that are similar to questions you'll see on the actual GRE. This means that the questions are a similar difficulty, have a similar format, and test the same content as real GRE questions. The closer the practice questions are to the real GRE, the better they'll prepare you for the exam.
If you need a refresher of what's tested on the GRE, check out our guide to the GRE syllabus.
In-Depth Answer Explanations
Another component of any top GRE quiz is answer explanations that are clear and in-depth. Even if the quiz has great questions, if you can't figure out how to solve problems you answered incorrectly and learn from your mistakes, you won't learn as much as you could be.
Top quizzes should always include answer explanations, and those explanations should explain how to solve the problem and why a particular answer is correct. The best quizzes also explain why the other answer options are incorrect.
Easy to Use
Great GRE quizzes are also easy to use and navigate. You should be able to move from question to question, review your answers, and see how well you did without difficulty. Ideally, there should also be an option for you to re-test yourself only on the questions you answered incorrectly so you're not repeatedly answering questions you already got right. Many lower-quality quizzes can be difficult and frustrating to use, and this can definitely reduce the effectiveness of your studying.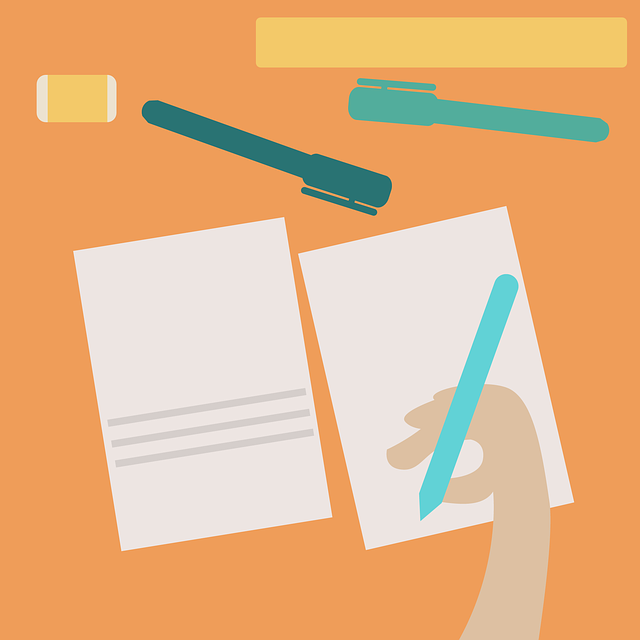 The Best GRE Quizzes
Below is our list of the best online GRE quizzes available, separated into four categories. Quizzes in the first category have questions that cover multiple GRE sections and topics, while quizzes in the following three sections focus on a specific area. As an added bonus, all the quizzes in these lists are free to use!
GRE General Quizzes
These quizzes have questions that cover multiple GRE sections and topics.
Both of these quizzes are created by Kaplan, and they give you taste of what the actual GRE will be like. The pop GRE quiz contains four questions, while the 20-minute workout has 16 questions. You'll need to agree to receive email updates from Kaplan in order to view your results and answer explanations, but you don't  have to purchase anything. The questions are very similar to what you'll see on the actual GRE, and the answer explanations are very in-depth.
Sporcle is a site where users can create a quiz on pretty much any topic they can think of, and many users have created GRE quizzes. The quizzes cover many topics, including general GRE review, vocab, and literature. Because the quizzes are made by different people, they will have different formats, but the most common is you are given a definition and have to choose the correct word from a word bank.
There are a lot of different quizzes on this site, but you should do a bit of research before taking any GRE quiz you see. Sporcle marks quizzes that are "Editor Picks" or "Curator Picks," and these are likely to be higher quality. Additionally, people can rate quizzes they take, so you may want to only take higher-rated quizzes to ensure the quality of the questions.
GRE Math Quizzes
These quizzes have practice questions for the Quantitative Reasoning section of the GRE. There are three main types of questions on this section — problem solving, quantitive comparison, and numeric entry — an you can find all of them in the quizzes below.
The quizzes on this site are organized by the three main types of questions you'll see on the Quantitative Reasoning section. There are 10 quizzes on problem-solving questions, 12 on numeric entry questions, and 10 for quantitative comparison questions. Each quiz has about ten questions, and, while they aren't timed, you'll see a recommended amount of time you should spend on each quiz before you begin it. The questions on these quizzes are solid and include answer explanations.
This site contains five GRE math quizzes (each with ten questions), organized by question type. This quiz doesn't include automatic grading (you'll need to write your answers on a piece of paper), but there are detailed answer explanations for each problem.
GRE Guide has about 20 short math quizzes, again organized by question type. The interface on the quizzes is pretty close to how the actual GRE is in terms of having the calculator on the screen, seeing a timer, and being able to go back and forth between questions. There are answer explanations for each question, and you can choose to review all the questions you answered on a quiz, only the problems you got incorrect, or questions you spent longer solving.
GRE Verbal Quizzes
These quizzes contain practice questions for the Verbal Reasoning section. Again, there are three main types of questions on this section — reading comprehension, sentence equivalence, and text completion — all of which you can find in quizzes.
Major Tests has 22 Verbal Reasoning quizzes. They are each about ten questions long and organized by question type. The questions are high-quality and include answer explanations, although the formatting on the site can get a little wonky at times which can make reading the passages and answer explanations difficult.
There are 25 verbal quizzes on this site, organized by question type. It breaks the reading comprehension questions into several sub-categories so you can really focus on the questions you need to review the most. Like the GRE Guide math quizzes, the verbal quizzes have a format similar to the real GRE and give solid answer explanations.
This site contains one GRE Verbal quiz. It's heavy on vocab questions, but it does include multiple question types and short passages to analyze. Since there's only one GRE quiz here, there isn't a lot to study, but the quiz does have in-depth answer explanations.
GRE Vocab Quizzes
GRE vocab quizzes will help you most on the Verbal Reasoning section where having a strong vocabulary is key to doing well. For more vocab practice, check out our guide specifically on GRE vocab quizzes.
This site contains 14 GRE vocab quizzes, each ten questions long. Each quiz randomly selects ten words from unique 50-word word banks, so you can take the quizzes multiple times and get a different set of words every time. For each quiz question, you need to choose the correct definition for the word. In addition to the definition, there is also a sample sentence that uses the word.
This site groups its quizzes into three categories: basic words, intermediate words, and advanced words. Each category has seven to eight levels within it, each with ten or more vocab words you need to master. You can't move onto the next level until you've gotten all the words correct on the current level.
For each word, you must choose the correct synonym. After you answer, you'll see a sample sentence using the word. Words that you answer incorrectly will be shown again later on in the quiz until you've gotten all the words in that level correct. This quiz's system of retesting words you answered incorrectly and requiring you to move through levels can make it easier to learn and remember new words.
This large quiz contains questions for over 1300 words. For each word, you need to select the correct synonym, and there is also a short passage (or passages) that uses the word beneath the question. Putting the words in context with passages helps set this quiz apart because it makes the quiz much more similar to how you'll see words on the actual GRE.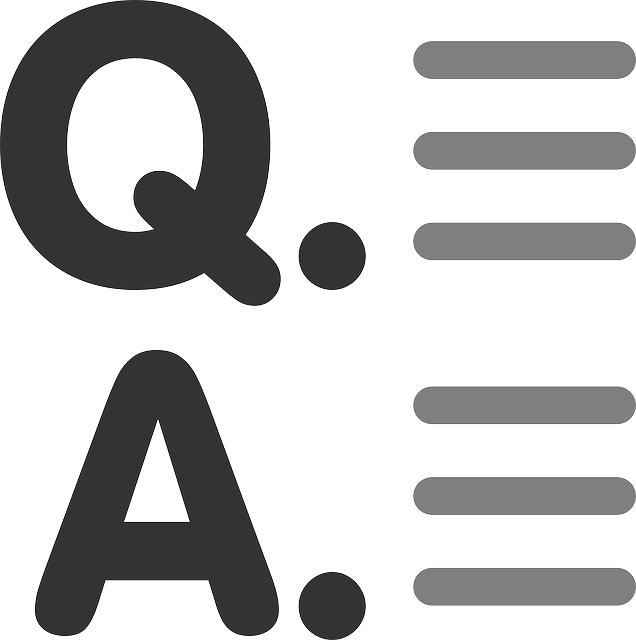 How to Use GRE Quizzes in Your Studying
Knowing how to best use GRE quizzes will help you get the most out of them and make your studying more effective. Below are three tips to help you incorporate quizzes into your GRE study plan as well as guidelines on what you shouldn't use GRE quizzes for.
#1: As a Warm-Up Practice or Change of Pace
Studying for the GRE can be daunting and tiring, and many would-be test-takers delay their studying because they don't want to sit down for several hours and read through a prep book or take a complete practice test. GRE quizzes can help you overcome your reluctance! Taking a quiz is a great, fairly quick way to ease yourself into a study session or change things up if you've been reading your prep book for awhile and want to do some more active studying.
#2: For Short Study Sessions
GRE quizzes are also a great way to get a bit of studying in if you don't have a lot of time (or energy) for a long study session. You can take a quiz and review your answers in less than an hour, sometimes much less if it's a shorter quiz. It's better to study for shorter periods more often than to cram for the GRE every now and then, so taking quizzes regularly when you're able to squeeze in a bit of time will help you keep everything you've been studying fresh in your mind.
#3: To Target Specific Topics
As you saw in the previous section, there are lots of GRE quizzes that focus on specific sections or topics of the test. If you're trying to build your skills in a certain area, taking quizzes that target that area can help you improve faster than just general GRE studying.
How Not to Use GRE Quizzes
As useful as quizzes can be, they can't help you learn every skill you need to do well on the GRE. A quiz can't recreate the length and depth of a complete GRE, and it's important to become comfortable with taking full-length practice tests so you know how testing for several hours affects you and your scores.
You should take a full-length practice GRE at the beginning of your studying as well as before you take the real GRE so that you get a good idea of how well you'll score on the test. If you have enough time, you should also take at least one (and ideally two or more) additional full-length practice tests to continue to monitor your progress. GRE quizzes should be used to supplement these tests, not replace them.
Additionally, if there's a topic you're struggling on, don't just keep taking quizzes hoping you'll one day understand how to get the correct answer. It may happen, but it'll be a lot faster to use a GRE prep book to learn how to analyze and solve that specific type of problem. There are a lot of great GRE prep books out there, and you can check out our guide to learn which is best for you.
Basically, quizzes should be one of multiple study tools you use to prepare yourself for the GRE. Using them in conjunction with other materials will make your studying more thorough and effective.
Review: Finding and Using Great GRE Quizzes
If you know which quizzes to take and when to take them, GRE quizzes can be a great tool for studying.
A good GRE practice quiz will have:
High-quality questions
In-depth answer explanations
A good user interface
There are many quizzes available, some of which help you prepare for the entire GRE, while others focus on a specific section of the test or topic within a section.
It's best to use GRE quizzes:
As a warm up or change of pace while studying
For short study sessions
To target specific topics
Quizzes can't replace complete practice tests though, since a quiz can't recreate the length and depth of a full-length GRE. So even if you love GRE quizzes, don't make them your only study tool!
What's Next?
If you want to get a high score on the GRE, you'll need to develop a study plan. Learn how many hours you'll need to study for the GRE and how to efficiently use your study time.
Not sure if you're preparing enough for the GRE? Learn how hard the test really is and get an estimate of how challenging it'll be for you.
Quizzes are a great study resource, but you'll likely need other material to help you prepare for the GRE. Check out our guide to the best GRE study resources to get all the practice material you need to ace the test!
Ready to improve your GRE score by 7 points?
We've written a eBook about the top 5 strategies you must be using to have a shot at improving your GRE score. Download it for free now: