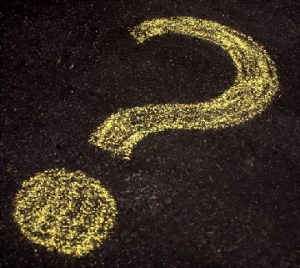 Prepping for the GRE? Not sure where to start? In this article, we'll go over the full spread of GRE sample questions. From official to unofficial, paid to free, and computer-based to paper-based GRE practice questions and tests, we'll tell you which materials are the best to use, and which practice questions will hurt you more than they help. Plus, we offer tips on incorporating these practice GRE questions into your study plan.
feature image credit: Question 1/used under CC BY 2.0/Cropped from original.
What Makes Good GRE Practice Questions?
Good practice GRE questions are realistic, high quality questions that matches both the style and content of the real GRE. What makes the questions realistic and high quality can be separated out into three different factors: style and wording, content and skills tested, and difficulty level.
Question Style and Wording
An important part of studying for the GRE is getting accustomed to the particular way in which GRE questions test your knowledge. Take a look, for instance, at this text completion question:
Many find it strange that her writing is thought to be tortuous; her recent essays, although longer than most of her earlier essays, are extremely ___.
A. painstaking
B. tedious
C. insightful
D. sophisticated
E. clear
That this question tests test-takers' knowledge of vocabulary by having them fill-in-the-blank is only the surface level of this question; more subtle characteristics include the level of vocabulary tested and the content of the text being completed. Many unofficial GRE sample questions manage to match the basic format of official GRE questions, but fail to adhere to official GRE question styles.
Question Content and Skills Tested
The best GRE practice questions will cover everything that's on the GRE—and only that. There's no point in spending hours learning content like trigonometry or skills like analogies that aren't even covered on the GRE.
Good GRE practice tests will also be comprised of different skills in the same proportion as they are tested on the real GRE. For instance, sentence equivalence questions make up 25% of GRE Verbal Reasoning, with 8-9 questions per test (out of 40 total Verbal Reasoning questions on the computer-based GRE), so any practice test you take should have the same proportional amount of sentence equivalence questions.
Question Difficulty Levels
The final piece of the GRE practice questions puzzle is making sure you are using questions at your skill level. Practicing with questions that are too difficult for you will discourage you without teaching you anything; acing questions that are too easy for you won't do anything to help you prepare for the questions you struggle with.The only effective way to work your way towards mastering difficult GRE questions is by first zeroing in on your weaknesses with questions at your current level.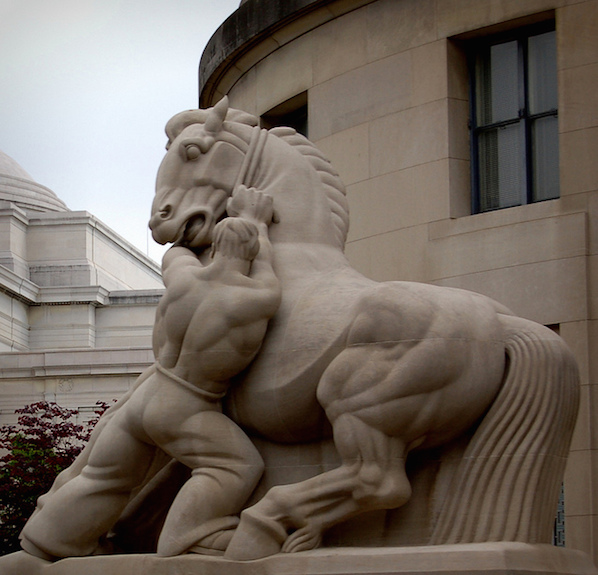 Free Official GRE Practice Questions
ETS provides abundant free official material students can use for GRE prep. The most valuable collection of free and official sample GRE questions for those taking the computer-based GRE is ETS's section-adaptive GRE simulator, PowerPrep.
POWERPREP Online
ETS's official POWERPREP Online practice tests are available for free through the "My Test Preparation and Services" section of your ETS account. Once you've added them to your account, they're good for 90 days, at which point you'll need to go through the whole process again (still at no cost). You can do this as many times as you wish.
The main utility of the PowerPrep tests is that they are both full-length and section-adaptive. As the only free official section-adaptive GRE tests, it is imperative that you use these practice tests deliberately; we recommend that test-takers use the first test to gauge their current GRE skill level and the second to assess their progress after studying for a set period of time. For more detail on planning when to take the PowerPrep tests, read about the best way to use GRE practice tests in this article.
Because the PowerPrep tests are computer adaptive (which second Verbal and Quantitative Reasoning section you get depends on how well you do on the first Verbal and Quantitative Reasoning sections), you can mine them for more questions after you've taken them.
By going through each of the PowerPrep practice tests multiple times and answering all the questions in sections 2 and 3 incorrectly, all of them correctly, and half of them incorrectly, you'll get different questions in sections 4 and 5 (the second Verbal and Quantitative Reasoning sections) each time. So in addition to the 80 questions each test consists of, there are around 90 extra Verbal and Quantitative Reasoning questions hidden away that you can unlock between the two tests. Learn more about the ins and outs of PowerPrep with our guide.
Paper GRE PDFs
There are two free and publicly available official paper-based GRE practice tests: the current free online GRE practice PDF and the 2010-2012 version of the GRE practice PDF.
You should only use these GRE PDFs as full-length practice tests if you can't get PowerPrep to work or if you won't be taking the computer GRE, since the current test has significant overlap with PowerPrep Practice Test 2, while the 2010-2012 PDF has significant overlap with PowerPrep Test 1. However, there are over fifty GRE Verbal and Quantitative Reasoning questions not included in the PowerPrep tests that are available between the two paper-based test PDFs. Therefore, after you've taken the PowerPrep tests, you can and should scavenge further GRE practice questions from these PDFs.
Free GRE Practice Test PDF (Old Version)
While there were some substantial changes to the content of the GRE general test made in 2011, there are still some useful questions from this old free GRE practice test PDF. All of the Quantitative Reasoning questions are good practice, but only the following Verbal Reasoning questions are usable for studying for the current GRE:
Section 2: 4-6, 17-27
Section 4: 2, 5, 17-27
All other Verbal Reasoning questions on this test are either on content not tested on the current GRE (antonyms, analogies) or are in forms too different from the current GRE to be good practice. An example of the latter is the double-blank text completions, which on this test give you just 5 possible choices that cover both blanks, instead of multiple choices for each blank, both of which you have to answer correctly (like text completion question answer choices on the current GRE).
Other Official GRE Practice Materials
The ETS GRE website has its own set of free sample questions with explanations. Most, but not all, of these sample questions are duplicated in PowerPrep's Test Preview Tool. If you want to do as many official practice questions as you can, be sure to try these out.
If you want to work on answer GRE Analytical Writing questions, then you need look no further than the ETS website. The two "pools" of essay topics contain every single prompt that will ever be used for the Analyze an Issue or Analyze an Argument analytical writing tasks, for a total of 152 Issue tasks and 176 Argument tasks. We have more about how to use these lists of topics to your best advantage in our article on GRE essay topics.
Because ETS provides all possible prompts that you'd ever be asked to write about on the GRE, there's no reason to bother with unofficial GRE practice questions. You should only use unofficial essay prompts for GRE practice if you're getting feedback from someone else on your essay and it's not possible to use the official prompts for some reason.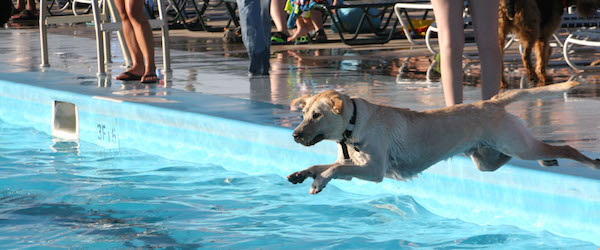 Paid GRE Practice Questions
In addition to the large number of official GRE questions available for free, there's even more material available for purchase from ETS. We'll discuss the most useful of these in the next few sections.
The Official Guide to the GRE Revised General Test, 3rd Edition
If you only purchase one book of GRE practice tests, it should be this one. The Official Guide to the GRE Revised General Test, 3rd Edition ($27) contains two full-length practice tests not replicated anywhere else. After the PowerPrep section-adaptive GRE practice tests, the tests in this book are the next-best way to take a realistic GRE practice test. Because the tests are in the paper-based GRE format, the timing and number of questions per section is slightly different from what it would be on the computer-based GRE (you'd actually get more time per question on the computer-based GRE), but because ETS has judged the two formats to be equivalent your score still should be relatively accurate.
Along with the full-length practice tests, The Official Guide to the GRE revised General Test also has two chapters of practice questions (50+ verbal, 60+ quantitative) that aren't available anywhere else. These sets of practice questions are divided by skill tested (e.g. quantitative comparison and data interpretation questions) and by difficulty level, which makes them ideal for drilling yourself on weak areas. There are also some sample question sets that appear in each of the Verbal and Quantitative Reasoning-focused chapters, but these are replicated in PowerPrep.
POWERPREP PLUS Online
As of 2017, ETS has released two more unique adaptive GRE practice tests as part of POWERPREP PLUS Online. The cost ($39.95 per test per use) is a bit exorbitant, especially considering the fact that once you purchase a test, you can only take it once, and then that's it—you'll be able to review your answers and read the answer explanations for 90 days, but you if you want to retake the test you have to purchase it again for another $39.95.
PowerPrep Plus does have a couple of key features that regular PowerPrep does not. The practice tests with PowerPrep Plus include answer explanations for all questions, which is a helpful feature when you review your mistakes. In addition, when you finish each test you'll instantly see scores not just for Verbal and Quant, but also for both of the Analytical Writing essays.
Because of the cost of the PowerPrep Plus tests, I would only cautiously recommend them as a supplemental way to check how you'd do on the real GRE, used even more sparingly than the regular PowerPrep practice tests. You may find that the $80 it'll cost you to take these two practice tests could be better spent elsewhere (like being put towards the cost of taking the GRE a second time if necessary).
Similarly, if you want to try to mine the PowerPrep Plus tests for extra sample questions, it'll cost you—assuming you take each test three times to make sure you get different second Verbal and Quant sections (once getting every question in the first verbal and quant sections wrong, once getting them half wrong and half right, and once getting them all right), it'll come out to around $240 total.
I'd only recommend trying to go through the PowerPrep Plus tests for more questions if you've already exhausted all other official question sources and have a few friends or a study group you can pool resources with to pay for all of the times you'll have to take the test.
ScoreItNow!
For $20, this ETS-approved service provides test-takers with scores on two official GRE essay questions, scored using the same e-scorer software used on the actual GRE. With your first purchase, you'll also get additional six unofficial topics you can write and get scored on by the e-scorer. You can purchase more essay topics to be graded on in multiples of two, although a representative of the company who supplies the ScoreItNow! service noted in an email to me that they only have a total of 6 official GRE essay topics.
On the actual GRE, scoring is done in conjunction with a human grader (more on GRE scoring in this article), but ScoreItNow! will at least give you an idea of how the e-scorer grades essays. This might be worth a one-time purchase if you're seriously concerned about your GRE essay score (after the first time, you'll be paying $10 per essay scored by a computer, which is exorbitant). You can find more tips for acing GRE Analytical writing section in this article.
Official GRE Practice Question Books
Each of the two books, Official GRE Verbal Reasoning Practice Questions, Volume 1 and Official GRE Quantitative Reasoning Practice Questions, Volume 1, costs around $12 and include 150 official ETS practice questions, organized by difficulty level, question type, and content. Official GRE Verbal Reasoning Practice Questions also includes some Analytical Writing advice.
Much like the practice questions in The Official Guide to the GRE revised General Test, the GRE Practice Question books are great for drilling yourself on one skill or even just one question type (for example, only reading comprehension questions). Test takers should use these books for focused GRE practice and use the practice tests as checkpoints and overall test practice (for stamina and timing).
Official GRE Mobile App
The app, which costs $4.99 for 25 Verbal, 25 Quantitative, and 2 Analytical Writing tasks with the option to complete a $19.99 in-app purchase for an additional 125 Verbal Reasoning, 125 Quantitative, and 4 analytical writing prompts, contains a selection of material from The Official Guide to the GRE revised General Test. While the app has different capabilities than the book (you can create customized tests or track your quiz performance in the app), it has less material and is more expensive for what it includes. We recommend only purchasing the GRE mobile app if you want the convenience of having material available in customizable app form (rather than as a physical book or ebook) and don't mind that you're not getting the full content of the book from which the app content is drawn.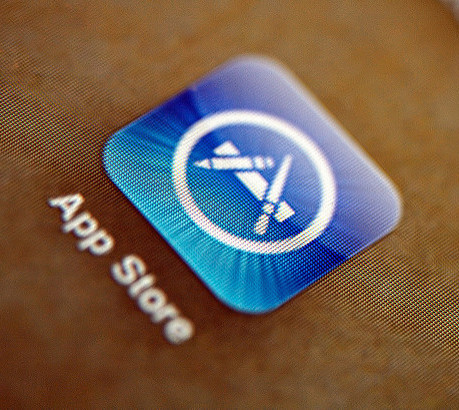 Unofficial Paid GRE Prep Material
If you burn through all the official practice GRE questions, you'll need to turn to non-official prep sources for supplemental study. We'll discuss paid unofficial materials first because when it comes to unofficial GRE prep materials, it's best to use paid resources since companies tend to be more painstaking with material they're charging people for than with their free resources.
Manhattan Prep's 5 LB. book has high-quality GRE practice questions to drill with. We recommend avoid the Analytical Writing questions (there's no reason to use their topics when there are 300+ official prompts available for free online), but otherwise this book is worth purchasing to supplement your study, particularly if you need to focus on one type of question and have already run through the Official GRE Verbal Reasoning or Quantitative Reasoning practice question books.
Manhattan Prep also has individual strategy guides (Algebra; Fractions, Decimals, & Percents; Geometry; Number Properties; Word Problems; Quantitative Comprehension & Data Interpretation for Quantitative Reasoning, and Reading Comprehension & Essays; Text Completion & Sentence Equivalence for Verbal Reasoning). While the guides themselves contain a mix of GRE questions and review questions (potentially helpful if you're shaky on the content but not helpful if you're searching for GRE sample questions), the strategy guides' main utility is the access they give you one year of access to their online resources, including 6 Manhattan Prep computerized section-adaptive practice tests.
Barron's GRE has a diagnostic test, two practice tests, and lots of practice questions; some of the practice questions, however, are hard in a way that the GRE won't be. Here's an example of a text completion question I found problematic:
"Perhaps because something in us instinctively distrusts such displays of natural fluency, some readers approach John Updike's fiction with___"
"Natural fluency" is not really a thing said about the (English) writing styles of native English speakers; while it's not necessary to understand what "natural fluency" means in order to correctly answer the question, the phrase is distracting because it is nonsensical, making the sentence unnecessarily difficult to analyze.
Barron's 6 GRE Practice Tests book has additional GRE sample questions, but the quality of the material is the same, which places Barron's a distant third after ETS official material and Manhattan Prep for GRE practice questions.
Free Unofficial GRE Practice Questions
For the most part, free unofficial practice GRE questions are must-miss. The only two we even partially recommend come from Manhattan Prep and CATPrep.
Manhattan Prep's section-adaptive free test is the closest approximation to the computer-based GRE testing experience (after PowerPrep and PowerPrep Plus) because of its adherence to the real GRE's section timing and number of questions as well as its relatively good quality.
CATPrep's computerized free diagnostic (replicated on the Manhattan Review website) is abbreviated, but it is also worth trying out if you're looking for more computerized GRE practice questions. The distribution of question types is not the same as on the real GRE and the reading comprehension passages are not good quality, but the two sentence completion Verbal Reasoning questions and most of the Quantitative Reasoning questions are good practice.
There are many other unofficial online tests that claim to be "GRE Practice Tests," but most of them are of low quality and little to no use for GRE study. We'll just mention three here briefly:
McGraw-Hill tests are unusable due to issues with browser window size (many questions and some passages are cut off, without the ability to scroll).
Kaplan Review has a very realistic interface which mimics the old version of PowerPrep almost exactly, but the question quality is not realistic; plus, the practice test requires Adobe Flash to run (which may be a problem for newer computers).
The tests from MyGRETutors.com do not have great quality GRE practice questions for reading comprehension and lack a calculator; on the other hand, the test at least appears to function, and you can take separate sections without having to take the whole test all at once.
Best Ways to Use GRE Sample Questions
To wrap up our discussion of sample GRE questions, we'll leave you with four different ways you should use GRE sample questions in your studying.
#1: Work on Specific Skills
The existence of GRE sample questions outside of full-length practice tests makes it possible to focus your studying. Instead of just taking entire practice tests, or even going through entire Verbal or Quantitative Reasoning sections, you can use content- or difficulty-organized questions to focus in on what specifically is difficult for you. These questions might be asked in a certain way (like Verbal Reasoning questions that ask you to fill in the blank), or they might cover the same content area (like probability)
#2: Supplement Full-Length GRE Practice Tests
There are many more sets of GRE sample questions than there are full-length practice tests. Official GRE practice tests are important for getting baseline measures and periodic reassessments of your skill level, but because there are so few official practice tests you need to use them sparingly. Fill in the blanks between official GRE full-length practice tests in the following ways:
use official sample GRE questions, followed by unofficial (Manhattan Review, Barron's, etc) questions, for your everyday GRE drilling and targeted practice (on specific content areas and question types)
use unofficial computerized practice tests to get used to section-adaptive testing
use the complete list of GRE writing prompts to practice the analytical writing tasks outside of practice tests
By increasing the scope of your collection of GRE sample questions and using them to study in appropriate ways, you'll be able to create a complete an effective study plan.
#3: Review Your Wrong Answers
For the practice you do with GRE sample questions to be effective, you'll need to take the time to review your wrong answers. By this, we mean that you need to really delve into why you got each question wrong (or were unsure of your answer). Doing this kind of deep analysis might be painful for your ego, but it will be helpful for your GRE scores.
It's not enough to just say "oh, I made a careless mistake" and leave it at that – you won't be able to prevent the error if you don't figure out what specifically caused the error and how you'll address it in the future. For instance, if you got the question wrong because of rushing, then you should work on time management and getting used to answering questions at a faster pace so you don't feel the need to rush.
It's good to go through this process not just for questions you get wrong, but for ones you were unsure about as well. Keep track of every question you get wrong or were unsure about on official practice material as you go through GRE tests and questions to revisit and re-try later.
#4: Create Your Own Franken-Tests
If the existing official GRE practice tests aren't enough for you, you can cobble together additional practice tests yourself from sample questions and take them in a timed environment. The questions you use for these franken-tests should be a combination of questions you've answered incorrectly or were unsure of in the past and questions you've never seen before (sourced from PowerPrep tests you've taken, paper-based GRE PDFs, or practice questions from The Official Guide to the GRE revised General Test, and Official GRE Verbal Reasoning Practice Questions/Official GRE Quantitative Reasoning Practice Questions). Make sure to keep the number of questions per section and the distribution of questions roughly equivalent to what you'd see on the real GRE (more on that in our article on GRE test format).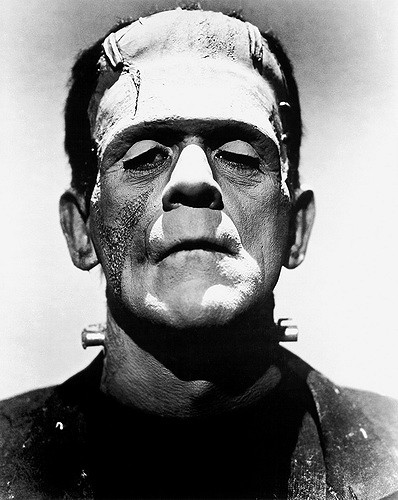 What's Next?
Exploit ETS's free resources with our our complete collection of all free and official GRE practice tests and our guide to all GRE practice tests, official and unofficial.
Get a more detailed view of various non-official GRE prep books with our GRE book reviews.
What about preparing for the GRE essay? Our article on GRE Analytical Writing prompts contains over sixty official GRE essay prompts and links to the full issues and argument pools of topics.
Ready to improve your GRE score by 7 points?
We've written a eBook about the top 5 strategies you must be using to have a shot at improving your GRE score. Download it for free now: