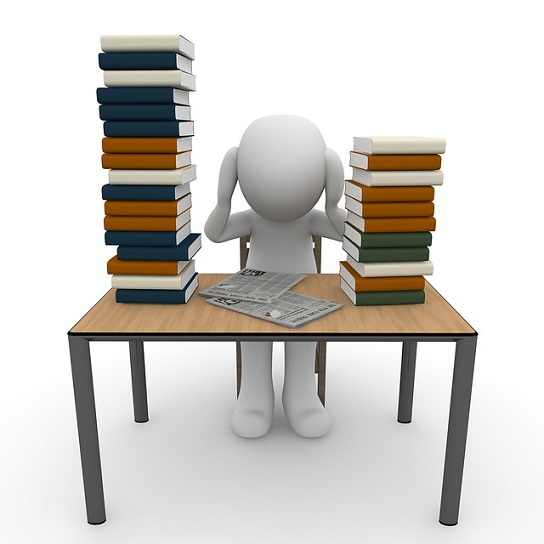 Preparing for the GRE can sometimes seem like an overwhelming undertaking. Where do you start? Do you need to buy special study resources? How do you study for the GRE?
This complete GRE study guide will demystify the prep process and walk you through exactly how to study for the GRE to reach your best score.
We'll start by explaining how studying for the GRE can help you and what your study goals should be. Then, I'll give an overview of each section of the GRE, including the format, content it tests, and include sample problems so you have an idea of what to expect. The following section will break down the process you need to follow in order to develop the best GRE study plan for you, and the guide will end with tips to take your studying to the next level.
By reading this GRE study guide guide, you'll become familiar with the basics of the exam and know exactly how to plan and carry out a study plan so you can achieve your goals. Let's get started!
The Goals of GRE Studying
How can studying help you on the GRE? What should you be trying to accomplish during your studying? Below are the three main ways studying can help you with your GRE, each of which our GRE study guide is designed to help you accomplish.
Raise Your Score
Most obviously and most importantly, studying for the GRE will likely help you raise your score, and your main goal is to get the highest score possible on the exam. Studying will help you achieve a higher score on the GRE since you'll become more familiar with the exam's format and content, realize where you make mistakes and take steps to avoid those same mistakes in the future, and get a better understanding of how you should pace yourself during the test. Read the section "How to Create the Best GRE Study Plan for You" below to learn the specific steps you should take while studying.
Identify and Strengthen Your Weak Areas
One of the best ways studying for the GRE will help you is, if you study correctly, you'll be able to identify where you're making errors and be able to avoid making those mistakes on test day. When you review for the GRE, you'll be able to learn which areas you need to improve in the most, and you can then focus your studying on those areas. This will help make your studying more efficient and help you see increases to your score faster.
Feel More Confident on Test Day
Studying for the GRE will also help you feel more confident on exam day. When you know what to expect in terms of time, format, and types of questions, you can worry less about what will be on the test and instead focus on the questions themselves. This can be a big help if you struggle with test anxiety, but even if you don't, feeling confident about the GRE can help you answer questions more quickly and avoid second guessing yourself or getting distracted when a question you weren't expecting shows up.
An Overview of the GRE
Before we dive into how to study for the GRE, let's first go over the structure and content of the GRE. The GRE tests skills in three main areas: Analytical Writing, Verbal Reasoning, and Quantitative Reasoning. Both the Verbal Reasoning and Quantitative Reasoning sections have score ranges of 130-170, in one-point increments. Analytical Writing has a score range of 0-6, in half-point increments.
Almost everyone who takes the GRE will take it on the computer. You can only take the paper-based version if you live in an area where computer-based testing is not available. The computer-based GRE is 3 hours and 45 minutes and includes six sections: the first is always Analytical Writing, followed by two Verbal Reasoning sections, two Quantitative Reasoning sections, and an unscored section used for research (you won't know which section is the research section), which can be in any order.
Below are overviews for each of the three main sections of the GRE. For a more in-depth introduction to the exam, check out our guide to exactly what's on the GRE.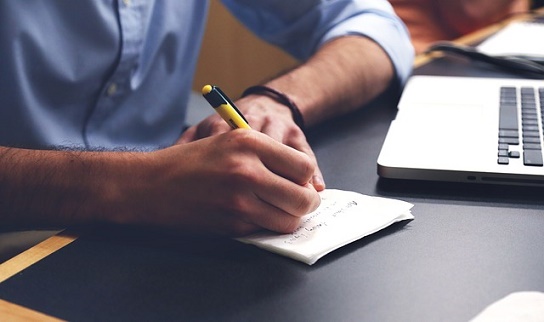 Analytical Writing
The Analytical Writing section consists of two essay prompts: Analyze an Argument and Analyze a Task. You'll have 30 minutes to write each essay.
Analyze an Argument: For this task, you are given a particular stance on a topic, and you must evaluate the stances strengths and weaknesses. You aren't giving your own opinion on the issue, you're instead discussing the given opinion, where its shortcomings are, and how it could be strengthened.
Analyze an Issue: For this task, you're given an argument, and you must develop and explain your own stance on it. You'll need to justify your stance with evidence that supports your viewpoint.
Verbal Reasoning
Verbal Reasoning tests your critical reading skills and your ability to analyze and synthesize the information you read. About half of the questions in Verbal Reasoning will be based on passages, while the other half require you to read and answer questions about given sentences, groups of sentences, or paragraphs.
There are three types of Verbal Reasoning Questions.
Reading Comprehension: For these questions, you are given a passage and asked both big picture and specific detail questions on it.
Text Completion: Text Completion questions have a short passage with several blanks in it. There will be a list of words you could put in each blank, and you'll have to choose the most appropriate word.
Sentence Equivalence: For these questions you'll be given a single sentence with one blank, as well as six answer options. You'll have to select the two options that both fit in the sentence and produce sentences that have the same or similar meaning.
Quantitative Reasoning
GRE Quantitative Reasoning questions test your knowledge of four main subjects:
Algebra
Arithmetic
Data Analysis
Geometry
No higher-level math subjects, such as calculus, are tested, and most questions don't require much more than high school math knowledge. This means that students who didn't study advanced math concepts in college are not at an automatic disadvantage.
Instead of testing complicated math concepts, the Quantitative Reasoning questions aim to measure your basic mathematical skills, your understanding of elementary mathematical concepts, and your ability to reason quantitatively and solve problems with quantitative methods.
There are three different types of questions you'll see in this section.
Standard Multiple Choice: The majority of questions you see in Quantitative Reasoning will be your typical multiple-choice questions, with four answer choices and one correct answer.
Quantitative Comparison: Some of the multiple-choice questions are a specific type of question known as Quantitative Comparison questions.  For these, you'll be given two quantities, Quantity A and Quantity B, and you'll be asked to determine if Quantity A is bigger, Quantity B is bigger, the two quantities are equal, or the relationship can't be determined.
Numeric Entry: There will also be a few Numeric Entry questions. For these questions, you aren't given any answer choices. Instead, you'll need to enter in the answer you think is correct.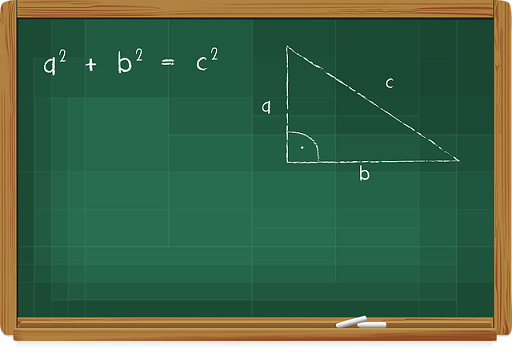 How to Create the Best GRE Study Plan for You
We've covered what's on the GRE, but how do you go about studying for it? Make a study plan!
Creating a GRE study plan can seem like a complicated process, but it's actually pretty straightforward. Follow these seven steps in order to create a GRE study plan what will help you achieve your highest score.
#1: Figure Out Your Goal Score
The first step of your GRE study plan is to research the average GRE scores of the schools you're interested in applying to. Look for this information on the program's Admissions page. Not all schools list this information, and, if you can't find it, you can try emailing or calling an admissions person at the school directly to see if they can tell you more. Make a list of this information for each of the schools you're interested in. Then, find the highest scores for both the Verbal and Quantitative sections. Add two points to each of these scores to get your score goals.
This process ensures that, if you meet your score goals, you'll be above the acceptable score range for the schools you're interested in, but it also doesn't set your goal score so high that you're spending a lot of time trying to get an unnecessarily high score. (Remember, your GRE score is just one part of your application, and having a very high score probably won't give your application that much of a boost.)
To learn more about finding information on school GRE averages and setting goal scores, check out our guide "What Is a Good GRE Score?"
#2: Take and Score a Practice Exam
Your next step, if you haven't already done so, is to take a GRE practice exam so you can get an idea of how you're currently scoring. You can download software with two official practice tests to get started. Take this test timed, with only the breaks that are given, and with minimal distractions in order to get the most accurate score.
Your Verbal and Quantitative sections will be automatically scored, and there are scoring instructions for the Analytical Writing section.
#3: Decide How Long You Need to Study
Now, compare the scores you got on the practice test with your goal scores. How many points away are you from your goal scores in Verbal and Quantitative Reasoning? (Analytical Writing is generally the section schools are least interested in).
Below are estimates of approximately how many hours you need to study in order to raise your score by a certain number of points. These numbers indicate how much you need to study to raise your GRE score by that many points across BOTH sections. So, in 40 hours, you could raise your score for each section by about  2.5 points (5 points total).
5 points, 40 hours
10 points, 80 hours
20 points, 160 hours
30 points, 240 hours
To get a more in-depth idea of how long you should prepare, check out our guide, "How Long Should You Study for the GRE?"
#4: Create a Study Schedule
Once you figure out how much you'll need to study for the GRE, you should develop a study schedule so you know when you're supposed to be studying and can keep yourself on track.
Setting aside a regular time to study each day or week, such as weekdays from 8:00-9:30 or Sundays from 12:00-4:00, will make it easier to study because you'll know ahead of time when you should be studying and can fit the rest of your schedule around it.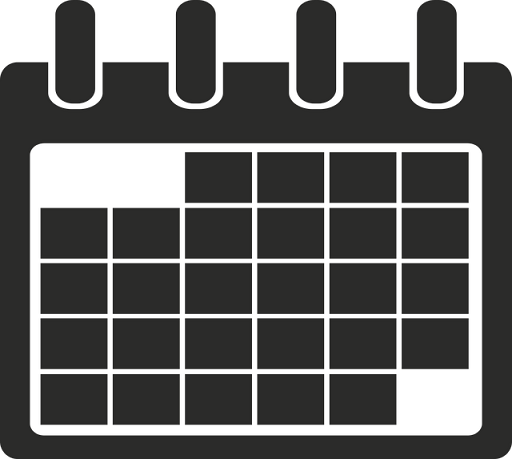 #5: Pinpoint Your Weaknesses
One of the best ways to increase the effectiveness of your studying is to accurately pinpoint where you need to make the most improvements, and then focus your studying on those areas. Go through the GRE you took, and look at every question you answered incorrectly. Do you see any patterns? Did you do well in Verbal Reasoning but didn't score as high for Quantitative Reasoning? Then look more specifically. Which Quantitative Reasoning questions did you struggle the most on? Algebra questions? Geometry questions? Those that included graphs or charts?
Once you've figured out where your weaknesses are, target those areas with your studying. This will help you focus your studying on the topics you need to improve the most in, and thus, can get you the biggest increases in score.
#6: Set Regular Goals
You'll also want to set goals to achieve at the end of every study period. You could have daily, weekly, or monthly goals depending on your schedule and what works best for you. The goals could be covering a new topic or increasing your score a certain number of points on a practice exam. Setting goals helps you keep yourself accountable while also giving you an easy way to track your progress and make sure you're on the path to getting the GRE score you want.
#7: Take Practice Exams to Track Your Progress
You should also be taking regular practice GREs to monitor your progress and ensure you're still on track to meet your goal scores. During your studying, try to fit in at least 2-3 practice GREs, spread out regularly, so you can see where you've made improvements and what you still need to work on. Remember to keep pinpointing your mistakes so you can focus your studying on the areas where you most need it. Take a look at the nest section to learn where to find the best practice tests.
Where to Find GRE Study Materials
Now you know what your GRE study plan should look like, but where do you find the resources you need for preparing?
Your studying will only be as effective as the study materials you use, so you want to only be using high-quality resources to prepare for the exam. The two most important resources you'll likely use during your GRE studying are prep books and practice tests.
Prep Books
A prep book is often the most effective prep resource you'll use, it can be a major help in improving your score and understanding the GRE. A good prep book will help you understand what types of questions to expect on the test, explain the content you are supposed to know, and provide high-quality practice problems and full-length exams. There are many different GRE prep books out there; check out our guide to the best ones!
Practice Tests
As mentioned above, you should try to fit in at least 2-3 practice GREs during your studying so you can see where you've made improvements and what you still need to work on. Official practice tests are the best to use since you can be sure they'll give you an accurate idea of what the real GRE will be like. You can download software with two official practice tests, and GRE prep books usually include a few unofficial practice GREs as well. Check out our guide to GRE practice tests as well!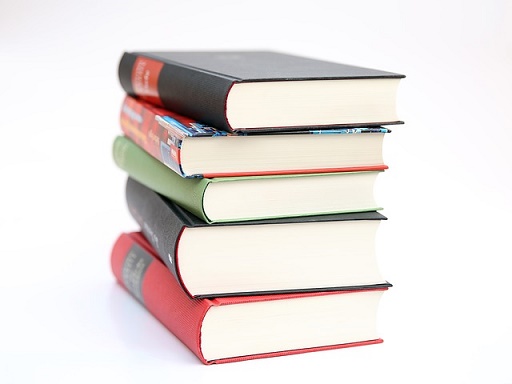 The 8 Best GRE Study Tips
Finally, use the following tips in order to ensure your GRE study plan is as effective as it can be.
Learn the Format of the Test
One of the first goals of your GRE studying should be to become an expert on the format of the exam. This means knowing how long each section is, how many questions are in each section, and the types of question you'll see. Taking practice tests is a great way to do this, as is reviewing the earlier sections of this GRE study guide or checking out our more detailed explanation of the GRE format.
Take Realistic Practice Exams
A key step when studying for the GRE is to take practice tests that are as similar as possible to the real thing. This way you'll know what to expect on test day, and you can use your scores to help determine which topics you need to study more.
You'll want to take practice exams that are similar in terms of format and content to the real GRE. The best practice exams to take are official ones. ETS, the people who create and administer the GRE, have two official computer-based practice GREs you can download for free. These follow the exact format of the computer-based GRE so you know what to expect on test day. Try to take additional unofficial GREs on the computer as well to become more comfortable with the format.
Review Relevant Math Concepts
Even if you're a math whiz, you'll want to review each of the math subjects the GRE tests you on. This is because Quantitative Reasoning questions on the GRE are often worded in a tricky way and obscure rules and topics are often tested.
Be sure to do plenty of practice problems in addition to reviewing math content to ensure you're familiar with how the GRE words math questions. For more math help, check out our guide to what math is on the GRE!
Practice Reading Dense Texts
Even on test day, when you're trying to take in every word of the Verbal Reasoning passages, you may find yourself getting bored with the writing. GRE passages aren't chosen for their thrilling plotlines or fascinating writing, and many are somewhat boring to read. This can be dangerous because, when you get bored while reading, you won't get as much information from the passage as you should be getting and this can lead to you needing to reread the passage (which costs precious time) or you answering questions incorrectly because you didn't read closely enough.
You'll want to avoid this problem on text day, so give yourself plenty of practice reading dry texts so you're used to the style and can practice close reading and critical thinking. Academic texts in a variety of subjects are your best bet. Be sure not to just choose passages from subjects you're majoring in or already know about. On the GRE you'll likely be reading passages on topics you're new to, and it should be the same for your studying.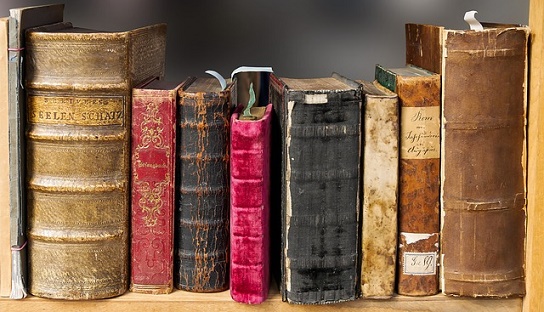 Study Potential Essay Prompts
ETS has published the entire list of possible prompts for both the Analyze an Issue and Analyze an Argument essays. This means you can know exactly what to expect on the Analytical Writing section. There are over 300 topics listed, so you shouldn't try to memorize them all or plan out essays for each of them, but you can study the list and outline/write several essays for each question type in order to become familiar with the types of questions you'll be asked and what you'll be graded on.
Many people are intimidated by the Analytical Writing section, since it requires an entire hour of writing, but by coming into the test prepared, you can significantly improve your score on this section and feel more confident on test day. For more analysis of the essay prompts, check out our guide, 328 Official GRE Essay Topics to Practice With.
Know Your Vocabulary
One of the more challenging aspects of the GRE is its vocabulary. Fully half of the Verbal Reasoning section tests your knowledge of some pretty obscure and sophisticated vocabulary. Throughout this section you'll be asked to select words or sets of words to fill in the blanks in sentences.
Even if you did well on vocab questions on the SAT or ACT, the GRE has more challenging vocabulary and tests more vocab words, so you'll likely still need to do some review. Prep books often have advice on vocab studying, and you should also check out our guide to the best GRE vocabulary games.
Understand How GRE Questions Are Worded
One of the ways the GRE makes itself challenging is that it words questions in ways that require more logic and analysis to find the correct answer. This is especially true in the Quantitative Reasoning section. Even though the math tested isn't that challenging, the wording often makes it harder than the quantitative sections of the SAT and ACT.
This can be an especially frustrating aspect of the exam because you may know all the content needed to do well, but you end up getting tripped up by the wording of the questions by not understanding what's being asked or being fooled into selecting an incorrect answer. The way to avoid this issue is to do so many practice problems that you begin to see through the GRE's tricks and are no longer fooled by them. Take multiple practice quizzes and tests and, for each one, go through every question you answered incorrectly and make sure you understand what went wrong so you can avoid making those same mistakes in the future.
Figure Out the Strategies That Work Best for You
Not every tip and strategy for the GRE is going to work for you, and that's OK! The important thing is to try numerous ones and keep doing those that help you improve your score. To do this, try multiple tips and strategies, either from this guide or from another source like a prep book. Even if something doesn't seem like it'll work, try it while doing a practice test or quiz to make sure you're not missing out on a potential way to get more points. Keep only the strategies that help you on the test. By figuring this all out before exam day, you'll come to the GRE armed with the best strategies to help you achieve your top score.
Summary: How to Study for the GRE
This GRE study guide outlines a simple path to effective GRE prep. After becoming familiar with the format of the exam, there are seven steps you'll want to follow to create your GRE study plan.
Figure Out Your Goal Score
Take and Score a Practice Exam
Decide How Long You Need to Study
Create a Study Schedule
Pinpoint Your Weaknesses
Set Regular Goals
Take Practice Exams to Track Your Progress
You'll also want to find high-quality prep books and practice exams to use during your studying. Finally, when you're preparing for the GRE, remember to study the essay prompts, learn commonly-tested vocabulary, become familiar with how GRE questions are worded, and know the format of the computer-based test.
What's Next?
Learn more about what the GRE covers so that you'll be fully prepared come test day.
What's the scoring process for the GRE? Check out our guide for in-depth analysis of how the GRE is scored.
Thinking about taking a GRE Subject Test? Learn everything you need to know about Subjects Tests as well as how to decide whether or not you should take one.
Ready to improve your GRE score by 7 points?
We've written a eBook about the top 5 strategies you must be using to have a shot at improving your GRE score. Download it for free now: