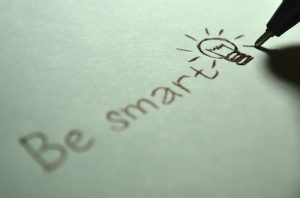 If you're nearing the end of college or you've completed college, you've probably heard the term "graduate school" thrown around by your peers and teachers. In fact, you've probably heard all kinds of graduate-school related terms, like "graduate degree," "Masters," "PhD," and more.
But what is a graduate degree? What is a PhD? What is a doctoral degree? What's a doctorate? We'll demystify it all here. (Hint: those last three are all the same thing.)
In this article, we'll discuss what graduate school is, what graduate degrees you can get, and the difference between graduate and professional school. Then we'll move on to discussing the benefits and drawbacks of graduate school, funding graduate programs, and how to apply to grad school.
What Is Graduate School?
What is grad school? Well, it's not so much a specific "school" as a catchall term for some types of academic programs. Graduate degree programs offer advanced training (beyond a bachelor's degree) in a specific academic discipline. They very much focus on advancing your subject-specific academic knowledge as opposed to preparing you for a specific career or job. Graduate degree programs often include opportunities to complete original research in the field.
There are a few different types of graduate degrees. We'll review them in the next section.
What Is a Graduate Degree? The 3 Main Types
There are, generally speaking, three kinds of graduate degrees offered by graduate schools: the Master of Arts, the Master of Science, and the Doctor of Philosophy (PhD). The MA and MS offer additional schooling in a discipline beyond a bachelor's degree. A PhD is the most advanced degree in a given academic field. (Note that this is not true of professional fields—we will discuss the difference in the next section.)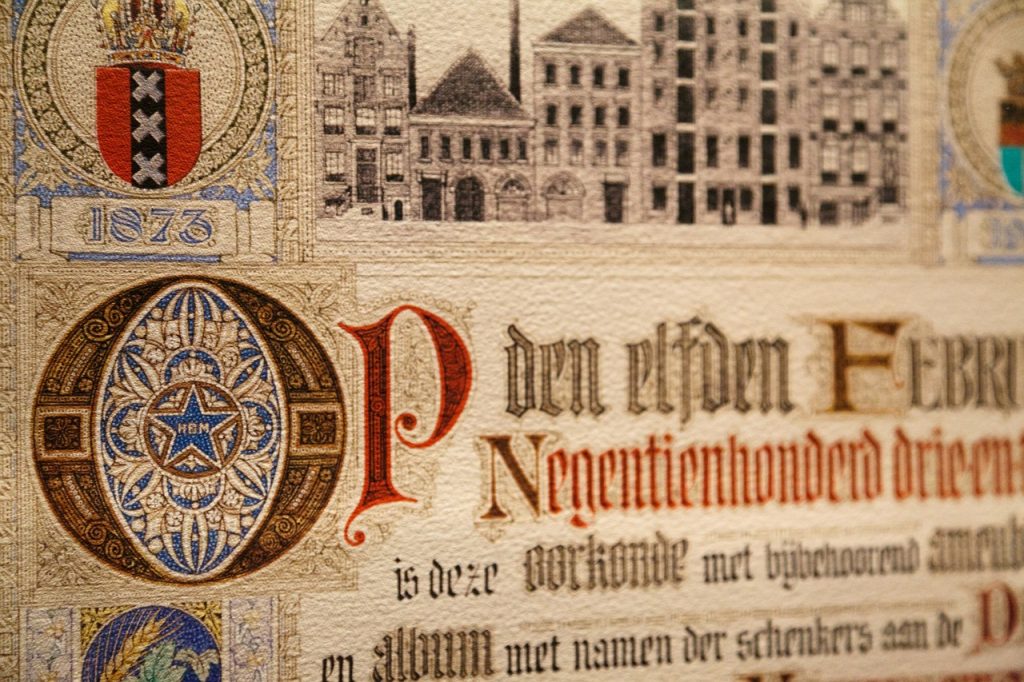 Master of Arts (MA)
What is a Master's Degree? The Master of Arts is the typical Master's graduate program for humanities and social science disciplines. They can be fairly general—for example, an MA in Communication or Anthropology, or even Humanities. They can also be highly specialized, like an MA in Folklore or an MA in History of the Book (a real degree!).
Some MA degrees lead specifically to a PhD, while others stand on their own. There are graduate programs designed for those with no prior academic exposure to a field, while others provide further training to those who studied the discipline (or a closely related one) as undergraduates. Some offer original research opportunities, while others focus more on instruction.
Depending on the specific discipline and program, an MA degree generally lasts 1-2 years for a full-time student. Select fields or disciplines may offer a 3-year Master of Arts.
Master of Science (MS)
The Master of Science is the typical Master's graduate program for scientific and quantitative disciplines. Like the MA, the MS can be fairly general in its focus, like an MS in Biology or Computer Science. They can also be incredibly specialized, like an MS in Predictive Analytics or Agricultural Economics.
Also like the MA, some are designed for those with bachelor's degrees in the discipline. Others are designed for those trying to get exposure to a new field. Some more closely focus on the student completing original research, while others focus more on delivering in-depth instruction.
An MS degree also generally lasts 1-2 years for a full-time student. In some select fields/programs, it may take 3 years.
Doctor of Philosophy (PhD)
What is a PhD? PhD stands for Doctor of Philosophy. The PhD is the most advanced degree in a given academic discipline. It's also known as a doctorate or a doctoral degree.
As the most advanced degree in an academic field, it's considered a terminal degree. The Doctor of Philosophy prepares students to do academic work in their discipline—research and teaching—and for positions at universities and research institutions.
PhD programs generally expect students to have some preexisting academic training in the discipline or a related field, usually from the student's undergraduate degree. Most PhDs will not expect incoming students to have Master's degrees, although some might. However, students with an MA or MS in the discipline might be able to complete the PhD more quickly because they may not need to complete as much coursework.
Furthermore, most PhD programs do expect applicants to have some form of previous research experience and preferably some academic publishing credits. They may not require the student to have the experience and publishing credits in the same discipline as the PhD, but almost all PhD programs will expect some amount of previous research and academic publication experience.
The structure of a PhD typically involves some amount of preliminary coursework, followed by a written and oral exam in the discipline. Then students will begin research and work on their PhD dissertation, an original research project. Throughout this time, students generally teach and/or work as research assistants to make money.
How many years is a doctorate degree? A PhD can take anywhere from three years (if you have a master's degree and write extremely fast!) to eight years (if you have a lot of coursework to complete and a particularly obscure dissertation topic). But the time it usually takes to complete a PhD is in the 4-6 year range.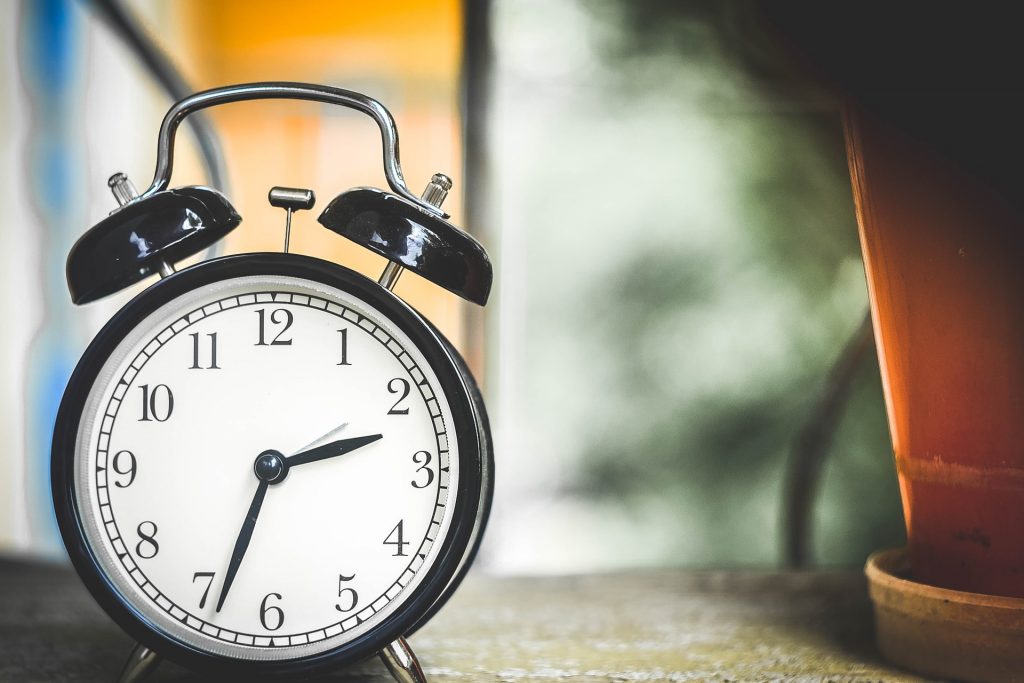 Graduate vs. Professional School
You may notice a huge number of degrees you could pursue after your undergraduate degree missing from the list of degrees above—like the MD, the MBA, the MPH, the MFA, the JD, the MEd, and many others.
This is because those degrees are professional degrees.
So what's the difference between a graduate degree and a professional degree? A graduate degree provides advanced training in an academic discipline. A professional degree provides advanced training for a specific profession. For example, a JD trains you to become a lawyer. An MD trains you to become a doctor. So while a graduate degree focuses on an academic discipline or area of inquiry, a professional degree focuses on professional training.
We should be clear that these are not hard-and-fast distinctions. The line between what is a graduate program and what is a professional program is not always crystal-clear. Many institutions will refer to some (or all) of their advanced degrees as graduate degrees, without distinguishing between graduate and professional schools.
Additionally, professional degrees can lead to academia, and graduate degrees can lead to professional careers. For example, an MFA can prepare students both for academic teaching and inquiry and for professional careers as artists. While an MPH trains you to work as a public health professional, many MPHs go on to work for research institutions or receive PhDs and go into academia. Many professional schools offer MS or MA degrees (for example, a business school may offer an MS in Business Informatics). Additionally, some graduate schools offer MA or MS degrees that primarily focus on building professional skills and contacts.
Gray areas aside, the general distinction is that professional degrees focus on building career and professional skills, while graduate degrees focus on building your knowledge in a particular discipline and your skill in academic inquiry.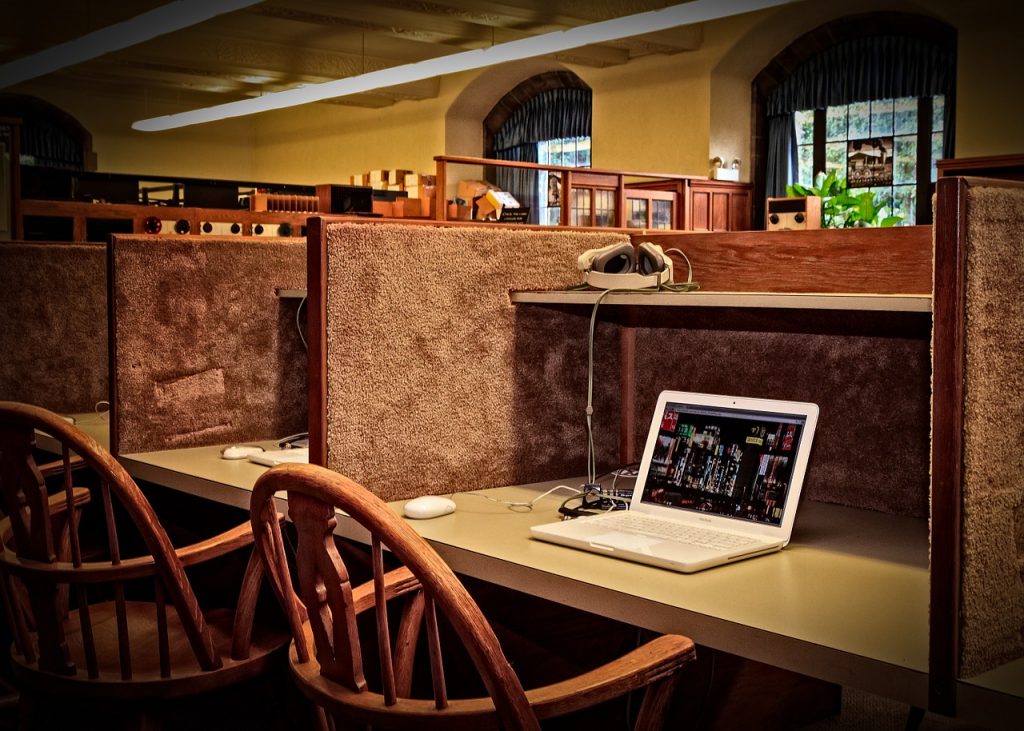 5 Top Benefits of Graduate School
Now that we've answered the question, "what is graduate school," you may find yourself wondering: Is grad school worth it? Should I go to graduate school?
Here are five potential benefits to graduate school:
Preparation to Work in Academia
A major reason to go to graduate school—particularly to earn a PhD—is to position yourself to work in academia. If you want to be a professor at a university, you will need a PhD. For lecturer or researcher positions at small or community colleges, an MA or MS may be sufficient.
But in general, if you want to teach at a college level and work on research in a given discipline, a graduate degree of some kind is pretty much necessary.
Higher Earning Potential and Expanded Job Prospects (Sometimes)
A graduate degree will often increase your earning potential. More relevant training typically means more pay in that field. You'll also be eligible for more jobs, like more senior research positions.
However, you shouldn't assume that a graduate degree will always expand your job prospects and increase your pay. An MA in Middle English may not really lead to much of anything except increased debt, simply because there's just not a high demand for people with MAs in Middle English. So, that training isn't likely to be considered valuable enough for you to earn more or be a more attractive job applicant.
Be sure to do some research into the discipline you are interested in so that you have a realistic idea of how it will expand your job prospects and pay, if at all.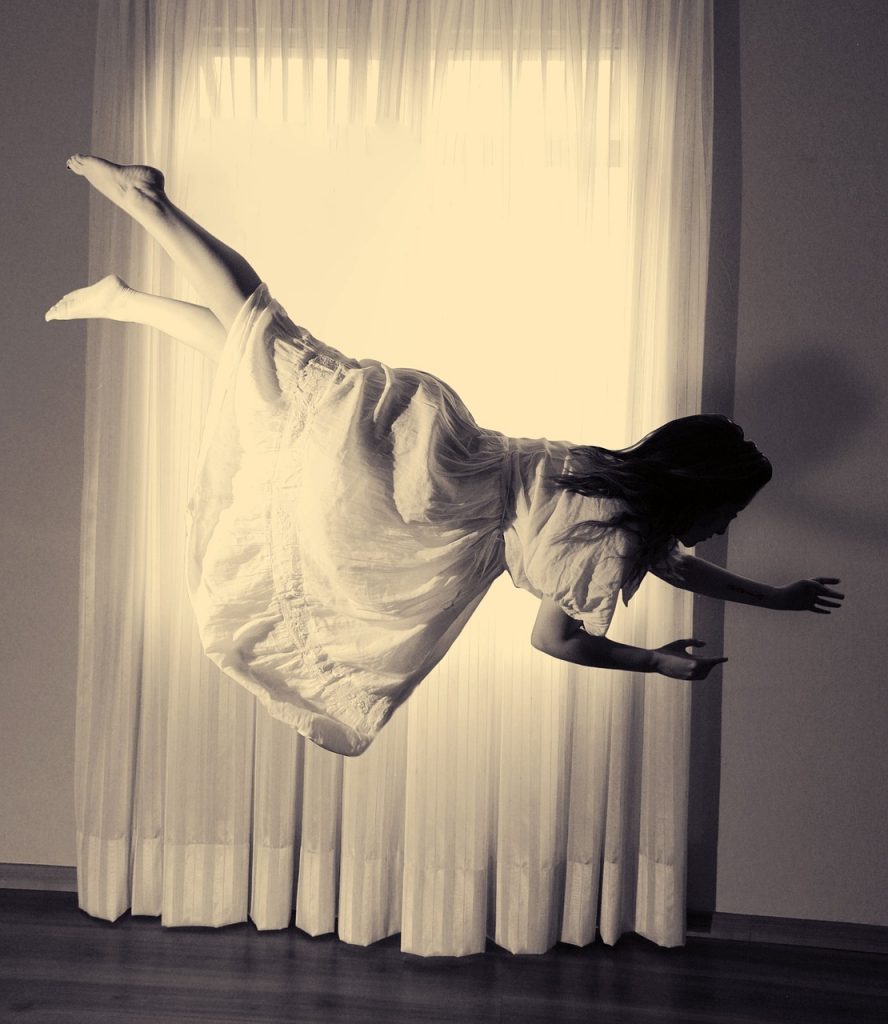 Pivoting Your Skills
Say your undergraduate degree was in English Literature, but now you want to be a sociologist. Getting a master's degree is a great way to get training in a new discipline you haven't had much exposure to. Armed with your shiny new master's degree and associated skills, you'll be able to work in a field that was previously closed to you.
Get Published
If you need to develop research skills and publish some academic papers, getting an MA or MS can be a good move. This is particularly true if you want to pursue a PhD and need to beef up your research experience and publication credits. Getting a master's in a discipline related to your prospective PhD can be a huge help here. It will also help you build contacts to serve as recommendations.
Strengthen an Application to Professional School
In a similar vein, you may want to get an MA or MS to strengthen an application to professional school. Any research and publication credits you amass there, as well as a strong GPA or good recommendations, will help you stand out.
For example, maybe your heart is set on being a doctor but your undergraduate grades aren't quite at the level you'd like, or you simply want to stand out more. Really excelling in an MS program can boost your application.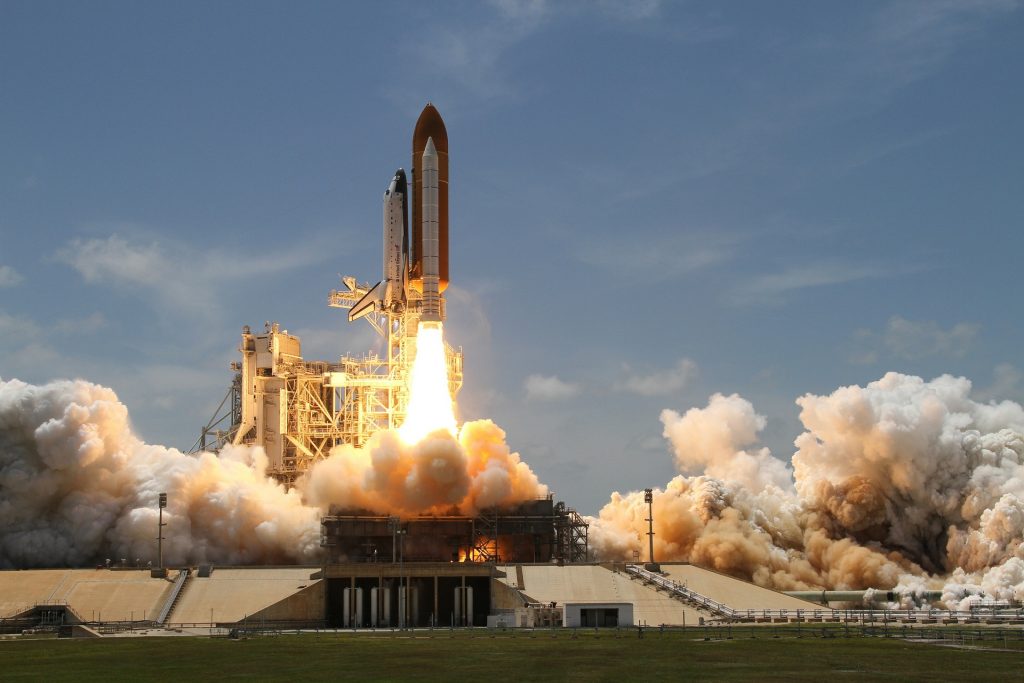 2 Potential Drawbacks to Graduate School
We've listed the benefits—but don't put in your application yet. There are also some potential drawbacks to graduate school to consider. We'll list two of the most major drawbacks here.
Considerable Expenses
Graduate degrees are expensive! Tuition and fees can easily run past $20,000 a semester at a private university, not to mention living expenses. You may have to take out pretty massive loans to cover all of this, so it's important that you carefully consider how graduate school will increase your earning potential or job prospects. In more esoteric fields, the expense may not ever pay off in realized earnings. This shouldn't necessarily dissuade you from pursuing a graduate degree but it is something to be aware of.
However, some programs will cover all or most of your tuition. You'll also most likely be able to work part-time while completing graduate work, which will help offset expenses. For most PhD candidates, and some masters students, part-time work as teaching staff or research assistants is built into the program.
If you're completing a part-time master's degree, you can also maintain a full-time job while you complete the coursework.
Finally, keep in mind that the expense of tuition isn't the only cost—while you're in graduate school, you could be making a full salary employed in the workforce. In some cases, your PhD might lead to a higher salary, but it'll take multiple years for you to recover the full salaries that you lost out on while you were in school.
Poor Job Prospects
There are some graduate disciplines that simply don't lead to many job opportunities. For example, there are far more philosophy PhD graduates than tenure-track positions in university philosophy departments. In fact, academia in general is hyper-competitive, so unless you are attending a top program, getting an academic job at the end may be almost ludicrously difficult.
Especially if you are paying for the graduate degree yourself, if there isn't much in the way of job offers at the end, the degree may be a poor investment. This is something to research before committing to the course.
Funding: How to Pay for Graduate School
Finding graduate school funding can be difficult. There are, in general, a lot more people who want to go to school than there is money available to fund them. Funding in the forms of grants, fellowships, and scholarships for master's programs in particular tends to be incredibly competitive. There are few fellowships and scholarships available at this level, though there is more funding available for students in high-demand STEM fields like engineering and computer science.
On the flip side, it's more likely that you'll receive partial or full funding for PhD work. But PhD programs are far, far more competitive for admission than master's programs.
Sometimes you can be admitted to a PhD program without any funding. (This is called a self-funded PhD.) This is not likely to pay off in the long run unless you have some fairly sizable independent income or savings, as you will almost certainly rack up debt in the hundreds of thousands of dollars. The return-on-investment in this case may not be very high, especially given how competitive it is to get a tenure-track position.
Funding for a given program is likely to be some combination of loans, grants and fellowships, and research or teaching positions. Even if you are a fully funded PhD student, you won't receive a whole lot of money—generally just enough to cover expenses.
In general, people don't go to graduate school to make the big bucks, but because they have a very intense passion for the discipline.
Applying to Graduate School: How to Get Into Grad School
If you've decided to apply to graduate school, what do you need to be a successful candidate? This will of course vary from program to program, but you'll need a few general qualifications.
Good GRE Score
You'll need a GRE score that's reasonably competitive for the programs you're interested in. (See more on what's a good GRE score here). This will usually involve a high score in the more relevant section of the GRE. So for a math or science graduate degree, you'll need a high Quant score. For a humanities or social sciences degree, you'll need a high Verbal score.
Relevant Experience and/or Publication Credits
You'll need to have the requisite relevant experience for admission. For master's programs, this can take the shape of some kind of work experience, undergraduate experience, research experience, and/or publication credits. However, for PhD programs, you'll almost certainly need research experience and academic publication credits to be a competitive applicant. The experience and publications won't necessarily have to be directly within the discipline you are applying in, but you will need them to show that you have academic chops.
Strong Undergraduate Record
A strong undergraduate record makes for a stronger application. Barring that, solid work or research experience and/or strong grades in another master's or professional degree can also help you get admitted to the program(s) of your choice.
Good Recommendations
Highly positive recommendations, especially from notable people within the field, can provide a real boost to your application. You want recommenders who can speak to your interest in the field as well as your suitability for academic work. If you're an undergraduate at the time of application, professors you've worked with are the best option. If you're a recent graduate, a combination of professional and academic recommendations will probably best capture your skills. And if you have been out of school for some time, your recommendations may be primarily professional, which is fine.
Clear Articulation of Your Interests and Goals
It's also important that your application clearly communicates why you're interested in further training in the discipline and what you plan to do with that training. If you can articulate a real passion for the field and clear goals, and you can connect those things to elements of the specific program you are applying to, your application will be much stronger.
Summary: What Is Graduate School?
"Graduate school" is a catchall term for academic programs that provide training in a specific academic discipline or field beyond the undergraduate level.
There are three primary kinds of graduate degrees:
Master of arts degrees typically provide further training in the humanities and social sciences.
Master of science degrees usually provide further training in the sciences and quantitative fields.
PhDs, or doctorates in philosophy, provide the most advanced training available in a given academic discipline. PhDs prepare you to work in academia.
Graduate school is different from professional school. Professional school describes academic programs beyond an undergraduate degree that train you to work in a specific professional field. For example, lawyers get JDs, and doctors get MDs. There are some gray areas between graduate and professional school, but the general distinction is that graduate school furthers your knowledge of an academic field and professional school trains you for a specific career or class of careers.
Here are some of the main benefits of graduate school:
Graduate degrees are necessary for work in academia.
Some fields may give you higher earning potential and expanded job prospects.
You can gain skills in a new area or discipline than your undergraduate degree.
Graduate school can help you get research experience and publication credits.
A graduate degree can help you strengthen your application to professional school.
Here are some of the main drawbacks to graduate school:
Graduate school is expensive!
Some graduate degrees won't give you expanded job prospects or a better salary, making them a poor investment.
It can be difficult to get funding for graduate school. You are more likely to get funding for a PhD than a master's degree, but PhDs are also more competitive. Overall, most people don't go to graduate school specifically because they are looking for a very lucrative career.
 If you want to go to graduate school, here's how to make yourself a strong applicant:
Get a good GRE score
Have relevant experience and/or publication credits
Have a strong undergraduate record
Secure glowing recommendations
Clearly articulate your interests and goals in the discipline
That's our overview of graduate school, folks!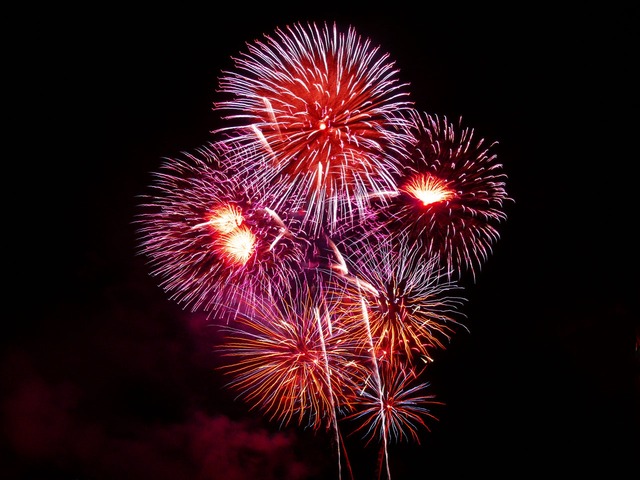 What's Next?
What GRE score do you need for graduate school? Check out our expert analysis of average GRE scores by school and average GRE scores by major. Or maybe you don't need to take the GRE to get into grad school at all!
If you are taking the GRE, you want to maximize your chances of success. So consider when to take the GRE and how to make a GRE study plan.
Think you may need to retake the GRE? Here's a surefire way improve your GRE scores.
Ready to improve your GRE score by 7 points?
We've written a eBook about the top 5 strategies you must be using to have a shot at improving your GRE score. Download it for free now: