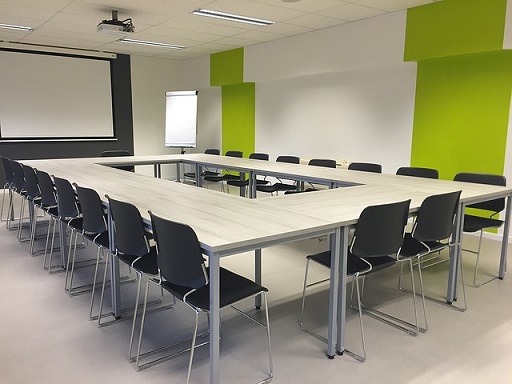 For many people looking to attend grad school, the GRE is a big deal. This is the test you need to take in order to get into most grad school programs! Your GRE score will be an important part of your application! A GRE prep course can help you meet your score goal, but only if it's the right prep course. There are tons of courses available, and deciding which is the best GRE prep course for you can be a daunting task.
What makes a prep class great? What should you be looking for when researching classes? Which type of class will be the most helpful for you? In this guide, you'll learn about the pros and cons of different types of GRE prep classes, the factors to consider when looking at classes, and how to tell if a GRE prep class is high quality.
3 Factors to Consider When Looking at GRE Prep Courses
Before you even begin looking at GRE prep classes, there are several factors you should take into consideration to help you decide on the best GRE prep course for you.
How You Learn Best
Think about your preferred method(s) of learning. Do you learn best when you're on your own as opposed to with a group? Do you work better when you have more independence or do you prefer more structure and guidance when you're studying? You personal learning preferences will be a significant factor to consider when looking at different GRE prep courses.
Also, don't just go with your standard method of learning if it doesn't work for you. You may like studying on your own, but if it hasn't gotten you the results you've wanted in the past, you may want to consider a different study method for your GRE prep course.
Cost
Another important consideration is cost. GRE prep courses can range from essentially free if you study independently to hundreds or even thousands of dollars if you hire a private tutor. Think about how much you are willing to spend on your GRE prep course. For each of the different types of prep courses listed below, we've given rough price estimates to help you get a better idea of what you can expect to be paying.
Your Score Goals
Finally, you should consider your score goals for the GRE. Before you dive into researching the best GRE prep courses, you should have an idea of what GRE score you want to get for each section of the test.
If you haven't already, take a practice GRE and see where you're currently scoring. You may find that you only need to study primarily for one or two sections as opposed to the entire GRE, and you'll also learn how far away you currently are from your goal scores. If you're just looking to improve a few points, a general class that just hits the basics may be the right fit for you. If, on the other hand, you're aiming for a major score increase, you might consider the focused one-on-one attention of a tutor.
The Different Types of GRE Prep Courses
Below are the three main different types of GRE prep courses. I've given a brief description for each and outlined the main pros and cons to help you determine if it's a good option for you
In-Person Classes
In an in-person GRE prep course, you'll attend a class once a week or several times a week with a group of other students, typically less than 30. You'll have an instructor who will explain different subjects and sample questions and answer questions you have. This is the type of GRE prep course that has been around the longest, and they usually have good test tips and give a thorough explanation of what will be on the GRE and what to expect on test day.
During one of the first classes, you'll likely take a complete practice GRE to get a baseline of where you're currently scoring. Subsequent classes will usually include a mixture of explaining new material, working through practice problems on your own and as a class, and answering questions. You may break into small groups to work through problems at times. You'll likely have assignments to complete throughout the class.
The classes typically cost $700 to over $1000 but sometimes come with a guarantee that you'll get some of your money back or another class for free if you don't improve by a certain amount.
Pros
Having a regular class to attend can help keep you motivated to study.
Attending classes offers regular opportunities to ask in-person questions.
You can benefit from working with other people and learning from the questions they ask.
They often give a good overview of the exam and what to expect.
Cons
Most courses don't include much individualized learning or customization.
Some classes will likely focus on topics and questions you already understand.
There likely won't be a lot of instructor availability outside of class hours.
They may require group work, which some people don't enjoy or learn a lot from.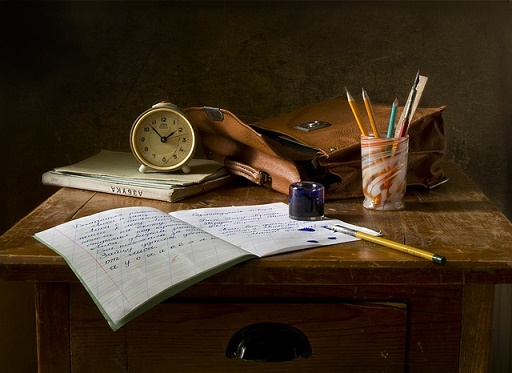 Online GRE Prep Classes
For online GRE prep classes, you typically cover the same material you would in an in-person class, except that the lessons are all on the computer. The lessons will typically be pre-recorded lectures that you can listen to when it's most convenient for you. There will also be online drills and practice questions for you to complete.
Some online classes require you to complete certain lessons and quizzes by a certain time; others give you complete freedom over when to get things done. The best online GRE prep courses will customize lessons to focus on the areas you need to improve in the most and offer access to an instructor for advice and help, but not all of them offer these features.
The prices for online prep classes can vary greatly depending on what they offer (such as personalized learning plans, individual access to instructors etc.), but they usually range from about $100 to $750+.
Pros
Online programs are usually the least expensive GRE prep course option.
They offer the most flexibility in terms of when to study and complete lessons.
The best online GRE prep courses will offer lots of opportunities for customization and individualized learning.
Cons
Depending on the exact course, you'll find a wide range of quality and comprehensiveness.
There's no in-person interaction.
There may not be a lot of access to an instructor if you need help.
It can be easy to get behind or skip lessons if you're not very self-motivated.
One-on-One Tutoring
If you hire a tutor to help you with your GRE studying, you'll have access a lot of one-on-one help and customized learning. Tutoring typically follows the same format as in-person classes, except you are the only person in the class and the lessons will be tailored to your individual needs.
A good tutor will work with you to first figure out exactly where you need to improve, then use that information and your score goals to customize a learning and study plan to help you reach your goals. You'll also be able to ask questions at any time during the class and work through problems together with your tutor. This is the most expensive GRE prep option and can cost anywhere from several hundred to several thousand dollars depending on the tutor you hire and how many hours of tutoring you purchase.
Pros
Tutoring offers the most individual learning and feedback of all the course types.
You'll focus specifically on the areas you need to improve in the most which means the course may be shorter than other methods of studying.
You'll be able to ask questions in person at any time during the session if you feel confused.
Cons
It's the most expensive type of GRE prep course.
Some people feel intimidated learning one-on-one.
How to Find the Best GRE Prep Course for You
Not that you're up to speed on all your options for GRE prep courses, it's time to start looking for the best course for you! Below are five steps to take when researching classes in order to find the best GRE prep course to fit your needs.
Ask Friends and Classmates
One of the best ways to get started researching the best GRE prep courses is to talk to people around you who may have already taken one. If you have friends or acquaintances who have previously taken a GRE prep class, ask them what they thought about it. Did they feel it helped them get a higher score? What did they like about the course? What did they dislike? Would they recommend it?
Asking people around you for advice is a good way to learn about the options for GRE prep courses near you; however, you shouldn't base your decision solely off what they say. Your friend may have loved her online GRE class, but if you learn better with an in-person instructor, it may not be the best option for you. Keep reading to learn about the other factors you should take into consideration.
Read Reviews
You shouldn't commit to any GRE prep class before you've read reviews on it. Most well-established classes and tutors will have reviews for them online. Search " (class/tutor name) reviews" to get started. Read these reviews with a grain of salt since many people only review something if they had a particularly negative or positive experience, so you likely won't be getting the full spectrum of customer satisfaction. However, you see many reviews mentioning the same problems, or positives, that is something to consider.
Many prep classes also have reviews on their homepage, but since they usually only choose to show the most glowing reviews, you shouldn't expect these to give you the complete picture.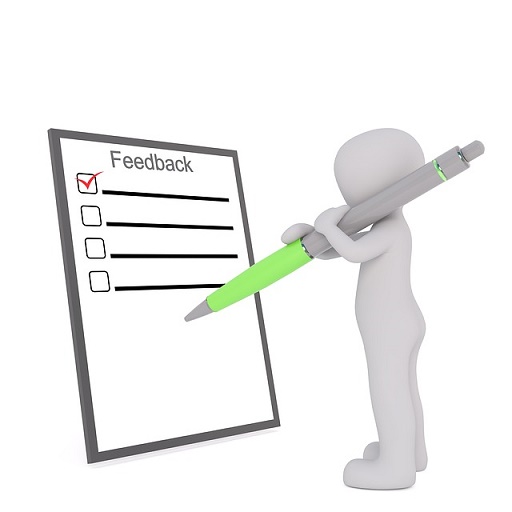 Determine What Kind of Individual Feedback You'll Receive
A key consideration you should research before choosing a program is what kind of individual feedback you'll receive throughout the course. This is less of a concern for private tutoring, where pretty much the entire class time will consist of individual feedback, but it's important to know for online and in-person classes. The best GRE prep courses will give individual feedback tailored to your specific needs so that you can focus specifically on targeting the areas where you need to make the most improvement.
These top prep classes will give you individual feedback after you take a practice quiz or test so you know exactly where you did well and where you need to improve, give tailored study advice to help you reach your GRE score goals, and give you the opportunity to ask questions about subjects or questions you're struggling with.
Research If You'll Be Able to Ask Questions
Before you decide on a class, you should know if and when the instructor will be available to answer questions. Again, this isn't an issue with tutoring, where you'll be able to ask questions pretty much any time during your meetings, but it's more important for in-person and online classes. These classes may have specific times set aside during class to ask questions, but this is something you should double-check before you enroll. This is an especially important consideration if you're someone who likes getting regular advice and help while studying.
See If You Can Take a Trial First
Many GRE prep courses offer some sort of trial program that lets you try out the course in a free or low-cost way before committing. (This practice is common with the best online GRE prep courses.) The trial may include letting you take a lesson or attend a class for free, or making it possible to get a refund within a certain number of days if you're not happy with a program.
This isn't essential for a GRE prep course to have, but it can help you feel more confident about trying a particular course, especially if you're not completely sure about it or sure about the type of course you want.
Conclusion: Finding the Best GRE Prep Class
There are many things you can do in order to find the best GRE prep course for you. First, you should think about how you learn best, how much money you're willing to spend on a GRE class, and what your score goals are. There are three main types of GRE prep courses, each with their own pros and cons: in-person classes, online classes, and private tutoring.
In order to find the best GRE prep class that meets your needs, take the following five steps:
Ask friends and classmates for advice
Read reviews
Research how much individual feedback you'll receive
Research if you'll be able to ask questions
See if you can take a trial first
Educate yourself on your options for GRE prep courses, follow the above steps, and you'll be on your way to choosing a great GRE prep class!
What's Next?
What GRE score should you be aiming for when you take the exam? Learn what a good GRE score is based on the schools you're interested in.
If you want to get a high score on the GRE, you'll need to develop a study plan. Learn how many hours you'll need to study for the GRE and how to efficiently use your study time.
What's the scoring process for the GRE? Check out our guide for in-depth analysis of how the GRE is scored.
Ready to improve your GRE score by 7 points?
We've written a eBook about the top 5 strategies you must be using to have a shot at improving your GRE score. Download it for free now: