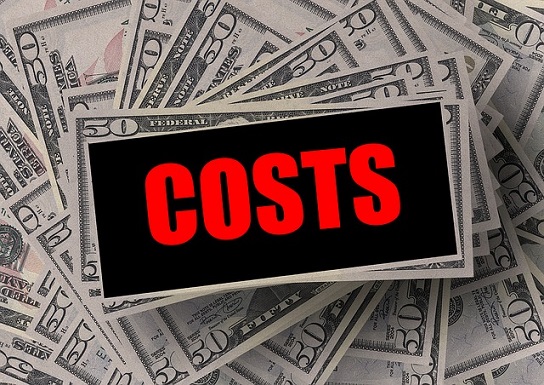 Are you wondering how much the GRE costs? Maybe you've heard that taking the test is expensive, and you want to know if there are ways to reduce GRE exam fees?
This guide will tell you how much the GRE price is, explain hidden GRE costs you may have to pay, and teach you tips for reducing the amount of money you need to spend.
How Much Does the GRE Cost?
The fee for taking the General GRE is $205 (in US dollars) in all countries, unless you take the exam in China where the GRE fee is ¥1456.00 ($220.70).
This fee gets you:
Ability to take the GRE
Four free score reports
Access to your official scores online
Access to the GRE Diagnostic Service
The GRE Diagnostic Service lets you see where your strengths and weaknesses were on the test by giving you a description of each of the questions types on the exam and telling you how many of each type you answered correctly and incorrectly. You'll also be able to see the difficulty level of each question and how long you spent on each question. This can be useful information if you plan on taking the GRE again and want to know which areas you should focus your future studying on. This service is available for up to six months after you take the GRE.
If you are taking a GRE Subject Test, the registration fee is $150 for all countries.
10 Additional GRE Costs You May Need to Pay
Sometimes there are other costs you have to pay in addition to the GRE exam fee. These optional GRE fees are separated into two categories: Special Handling Requests (fees associated with actions before you take the exam) and Score Services (fees you incur after you take the exam and receive your scores). Each fee is explained so you know what you'd be paying for.
Keep in mind that all of these fees are optional, and it's completely possible to take the GRE without needing to pay any of these extra costs. Being aware ahead of time of what the fees are and when they can pop up can help you avoid them later on.
Special Handling Requests
Rescheduling Fee
GRE Cost: $50 ($53.90 in China)
You are charged this GRE price when you change the date and/or location of your test. You must do this at least four days before you were originally scheduled to take the exam (and at least ten days if taking the test in China). If not, you'll forfeit your entire GRE registration fee. You can reschedule through your My GRE account.
Canceling Your Test Registration
GRE Cost: Lose half of the original registration fee, which is $102.5 ($110.35 in China)
If you want to cancel your planned exam without rescheduling for a future date, there are no additional costs, but you will only be refunded half of the original GRE test cost. Like rescheduling, you will need to cancel your test at least four days before the test date (ten days in China), otherwise you won't receive any refund. Canceling can also be done through your My GRE account.

If you decide to cancel your GRE registration, try not to do it last minute or you won't get any money back.
Standby Testing (Paper-Delivered Test Only)
GRE Cost: $25
Standby testing is when you show up to the testing center by 8:15am on the day you'd like to take the GRE. If there is sufficient space available, you'll be able to take the test, providing you pay the normal registration fee plus the standby fee of $25. You'll also need a completed registration form and proper ID.
Standby testing is only available for paper-delivered tests, meaning only GRE Subject Tests and paper-based General GRE exams. (You can only take a paper-based General GRE if there is no computer-based testing in your area. Here is the list of paper-based testing centers.) Standby testing is not available for Monday testing or in Mainland China, Hong Kong, Taiwan, Korea, India, or Iran.
Late Registration Fee (Paper-Delivered Test Only)
GRE Cost: $25
If you are registering for a paper-based exam online and you missed the registration deadline, you will still be able to register (provided there are still spots available), but you'll need to pay an additional $25 fee. Again, this is only for paper-based GREs.
Score Services
Additional Score Reports
GRE Cost: $27 each
As mentioned above, your GRE registration fee includes four free score reports. You choose which four schools you want to send these reports to immediately after you complete the exam and have seen your unofficial Verbal Reasoning and Quantitative Reasoning results.
If you'd like to send your scores to other schools later on, you can do so by logging into your My GRE account. This score report GRE fee is $27 per score report. If you've taken the GRE multiple times, you can also choose which scores you'd like each school to see.
Question-and-Answer Review Service
GRE Cost: $50
This service allows you to review the Verbal Reasoning and Quantitative Reasoning questions you answered incorrectly and see what the correct answers are. This service is only available to people who took the computer-based test in the United States, U.S. Territories, or Puerto Rico.
If you choose to get this service, you will need to schedule an appointment with Prometric after you take the exam to return to your testing center and review the answers (this service is only available for certain test dates). Contact information, dates when the service is available, and more information on the service is available here.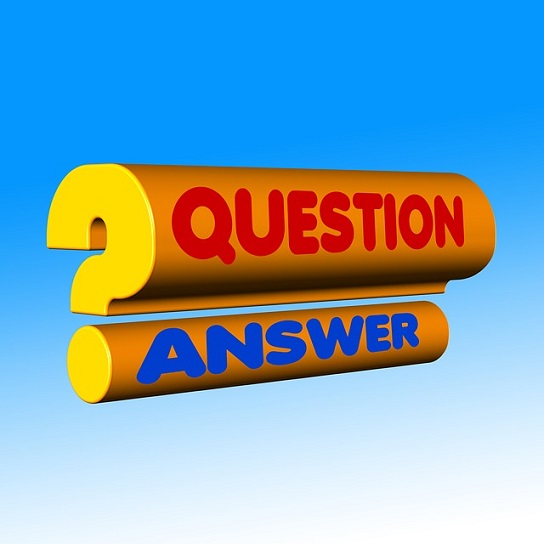 Score Review for Analytical Writing
GRE Cost: $60
If you believe your Analytical Writing essays were scored incorrectly, you can request a rescore for a GRE fee of $60 up to three months after you took the exam. To request a rescore, complete and fax or mail this form to the address listed on it, along with the $60 fee.
It will take about four weeks for the score review and, during this time, you won't be able to send any score reports. In the rare event that your score is changed (and it can go up or down), updated score reports will be sent to the schools you indicated, free of charge.
Score Review for Verbal Reasoning and Quantitative Reasoning (Paper-Delivered Test Only)
GRE Cost: $60
Scoring review for Verbal Reasoning and Quantitative Reasoning is only available if you took a paper version of the exam. This process follows the same steps and restrictions as the Analytical Writing score review, discussed just above this section.
Score Reinstatement Fee
GRE Cost: $50
Immediately after you finish the GRE (when you're taking the computer version), you will see your unofficial Verbal Reasoning and Quantitative Reasoning scores. After you look at your scores, you have the option of canceling them, say if you were very disappointed with how you did. If you cancel your scores, they will be removed from your records, and it will be like you never took the GRE that day.
If, up to 60 days after you've canceled your scores, you change your mind, you can have your scores reinstated for $50, and they will once again appear on your records. The ETS website explains how to reinstate scores but, to be honest, you should never have to use this service because you should never cancel your scores, no matter how bad they are.
GRE Score Service gives you a lot of freedom in choosing which scores you send to schools, so even if you did abysmally on the GRE once, you never have to send those particular scores to any schools. Schools don't know how many times you took the GRE, so they won't even know they aren't receiving your scores from all your test dates.
So, because bad test scores never need to be seen by schools, avoid worrying about the reinstatement fee by just never canceling your scores.
How to Reduce Your GRE Costs
Clearly the GRE can be expensive to take. How can you keep costs down? If you're worried about money, read this section for ways to minimize the GRE registration fee and avoid additional costs.
Reduce the GRE Exam Fee (US Test Takers)
For people taking the GRE in the US, there are GRE fee reduction programs available. If you're eligible, you would only have to pay half of the registration fee (so $102.50 instead of $205).
However, you have to meet strict requirements in order to be eligible. The requirements are:
You must be a US citizen or resident alien.
You must also be either a college senior, a college graduate not currently enrolled in another degree program, or unemployed.
If you're a college senior, you must be receiving financial aid through your school and either be a dependent who has an Institutional Student Information Report (ISIR) that shows your parental contribution is less than $1500 or be self-supporting and have an ISIR that shows a personal contribution of less than $1900.
If you are an unenrolled college graduate, you must have applied for financial aid and have an ISIR that indicates you are self-supporting and have a contribution of less than $1900.
If you are unemployed, you must be currently unemployed and have become unemployed within the past six months. You must also submit a copy of your Unemployment Benefits Statement from the past 90 days. (Note that ETS only has a limited number of  fee reductions for unemployed individuals, so not everyone who meets these requirements will receive the reduction).
For more information on the fee reduction program and steps on how to apply, check out the ETS webpage for fee reductions. Applying will involve gathering the required documents and submitting them to ETS. It will take about 3-4 weeks for them to process your request. If approved, you'll receive a fee reduction certificate which you'll use when registering for the exam.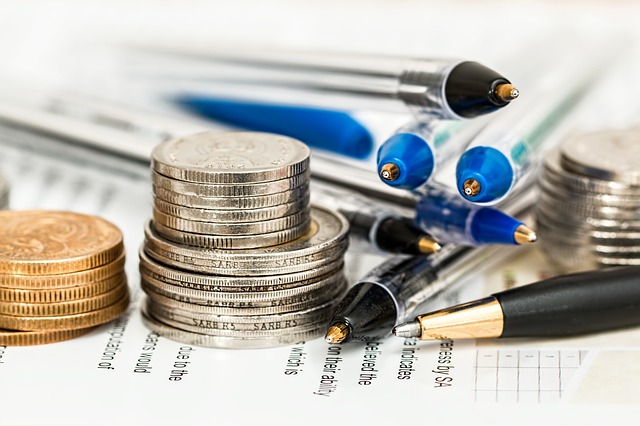 Reduce the GRE Exam Fee (International Test Takers)
Unfortunately, ETS does not offer any fee reduction program for non-US citizens and permanent residents or people taking the GRE outside of the US. If you fall into this category, this means that you'll likely have to pay the entire GRE registration fee.
This is one slim possibility of being able to take the test for free, however. ETS makes it possible for organizations to purchase vouchers if they want to sponsor students. This is known as the GRE Fee Guarantee Service. These organizations, which could be anything, a person, business, school, etc., purchase a voucher at the full registration price, and then they can give that voucher to a test taker so the test taker doesn't need to pay a registration fee.
However, these vouchers don't appear to be purchased very often, so, unless you know of a place that offers them (such as your current school), you'll have to pay the entire registration fee.
Avoid Additional GRE Costs
You can also keep the cost of the GRE down by avoiding costs in addition to the registration fee. Several ways of doing this are discussed below.
Only Register for a Test If You Know You'll Be Able to Make It
In order to avoid rescheduling and cancellation fees, only sign up for a test center and test date if you're confident they'll fit into your schedule. If you think your schedule may change, try not to choose a test date too far in advance in order to minimize the risk of something unexpected coming up and forcing you to reschedule your GRE.
This can be tricky since you run the risk of test dates filling up if you don't register far enough in advance. (This is particularly true for students taking the GRE outside of the US since other countries often have fewer available test dates).
Try to find a balance between choosing a date before all the slots are filled and after you feel reasonably confident you'll still be free that day. It can help to regularly check test dates before you plan on registering for the test to see how quickly they fill up. The GRE price is high, so make sure you choose your date carefully!
Make Use of the 4 Free Score Reports
As mentioned above, your registration fee includes four free score reports. Before you take the GRE, think carefully about which schools you want to send these reports to in order to minimize the chance of "wasting" score reports on schools you later decide you're not interested in.
In some cases, such as if you're applying to more than four grad schools, paying for additional score reports is unavoidable. But if you wait to take the GRE until you've got a good idea of where you want to go, you can minimize the number of additional score reports you need to send, because your four free reports will each be sent to schools you're genuinely interested in and will apply to.
Only Request Rescoring If There's a Clear Sign Your Exam Was Scored Incorrectly
While it's possible to request a score review for certain sections of the GRE (depending on whether you take the paper or computer-based version), be aware that receiving a new score is very rare (and it could cause your score to go down if it's found that you were originally awarded too many points).
Even if you score somewhat lower than you expected, in almost all cases the score is correct. This can be kind of depressing to admit to yourself, but that's better than throwing more money at something that likely won't change anything.
The only time you should request rescoring is when something seems wildly incorrect. For example, if you received a score of zero on your essays (which would mean you didn't write anything) when you know you wrote complete essays. Otherwise, save the GRE fee.
Keep GRE Prep Costs Low
In addition to the costs of just taking the GRE, prep costs can be incredibly expensive; some tutors and classes cost several thousand dollars.
To keep your prep costs down, take advantage of free resources first. See if your local library has any GRE prep books you can borrow, and check out the free GRE study resources offered by ETS. They have some good resources including a breakdown of all the question types asked on the exam, practice problems with step-by-step explanations, and two complete practice tests.
Also, if you're concerned about money, only take the GRE when you feel fully prepared. If you take the test before you're ready, you increase the chance of not meeting your score goal and having to sign up (and pay for) another GRE.
Summary: Total GRE Test Cost and How to Keep It Down
The GRE can be an expensive test to take, and there are additional costs associated with it as well. The GRE exam fee for the General GRE is $205, unless you're taking it in Mainland China, where the fee is $220.70.
You may also have to pay additional costs if you later want to change the date and/or place of your test, or if you want to receive additional scoring services after you complete the exam.
Some people are eligible for the GRE reduction program but, if you're not, you can still reduce costs by only registering for a test when you're confident that date and place will work for you, thinking carefully about where you send your four free score reports, and making use of free GRE prep materials.
What's Next?
Now you know how much the GRE costs, but how do you register for the exam? Get a step-by-step explanation of how to register for the GRE, including ways to avoid common registration mistakes.
Still looking for more information on the GRE? Check out our comprehensive guide to the GRE, including what skills it tests, how it's formatted, and how important it is for grad school.
Wondering how your GRE score is calculated? Our guide explains how the GRE is scored, what adaptive scoring is, and which GRE questions have the biggest impact on your score.
Ready to improve your GRE score by 7 points?
We've written a eBook about the top 5 strategies you must be using to have a shot at improving your GRE score. Download it for free now: