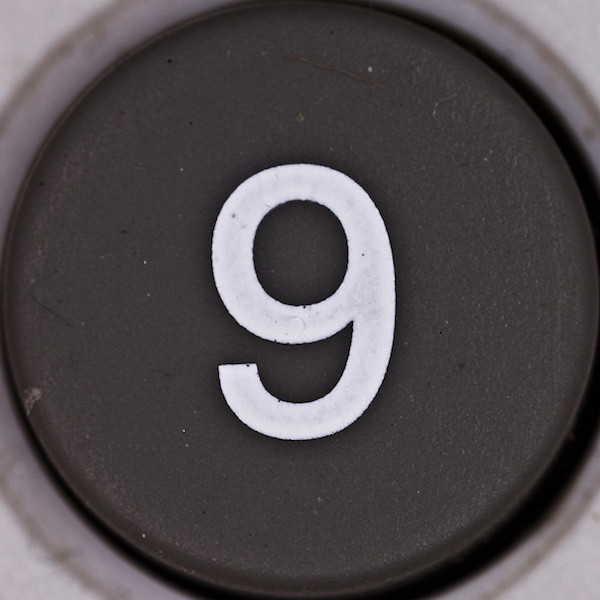 For any test taker preparing to take the GRE, PowerPrep Online is an indispensable resource. It offers the best, most realistic GRE practice and full tests you can use to estimate your score and gauge your progress.
This guide will go over exactly what the software includes, the best ways to use it, and the limits of the program to help you make the most of it in your GRE prep.
feature image credit: Mark Morgan/Flickr.
What Is GRE PowerPrep?
PowerPrep II, Version 2.2 is the GRE prep software released by ETS. The official practice tests and questions contained in this free program make it the most essential prep tool for the GRE, period.
Since the PowerPrep practice tests are both computer-based and section-adaptive, you can simulate for yourself what it's like to take the real GRE. Realistic practice tests are important because you'll get an accurate idea of how you'd score on the real GRE and you can get more comfortable with the whole computer-based, computer-adaptive test standardized thing in the process.
How to Use PowerPrep Practice Tests
The most valuable part of the GRE PowerPrep software is that it includes two full-length timed practice tests. The PowerPrep practice tests are section-adaptive, just like the real GRE, so your performance on the first Verbal and Quantitative Reasoning sections determines the difficulty of the questions you're given on the second Verbal and Quantitative sections.
The section-adaptive capability is a feature of the real GRE that's very difficult to emulate well, which is one of the reasons the ETS PowerPrep tests are so valuable. By getting a chance to experience what it's like to be faced with (potentially) differently difficult questions on the second Verbal and Quantitative Reasoning sections, you'll get the most realistic testing experience possible. In turn, you'll be able to find and address weaknesses that might not show up on any non-adaptive practice tests but would manifest on the real GRE.
TIP: Even after you've taken the GRE practice tests all the way through, you still can milk them for more sample questions by retaking the tests multiple times.
Since the tests are section-adaptive, you can get more practice questions by changing the number of questions you answer correctly on the first Verbal and Quantitative Reasoning sections. Try answering all the questions on the first Verbal and Quantitative sections correct, none of them correct, and half of them correct. Each of these three scenarios results in some variation of questions on the second Verbal and Quantitative sections. We have more details on how to do this in our article about the best GRE sample questions for each section.
A secondary benefit of the PowerPrep tests is that you can adjust the timing to 1.5x time or 2x time. This flexibility is obviously extremely useful if you'll be taking the test with accommodations and want to make sure you're taking the test under realistic conditions. The extra time capabilities also come in handy, however, if you've already taken the tests through and are going back and trying to mine them for questions (as in the above tip).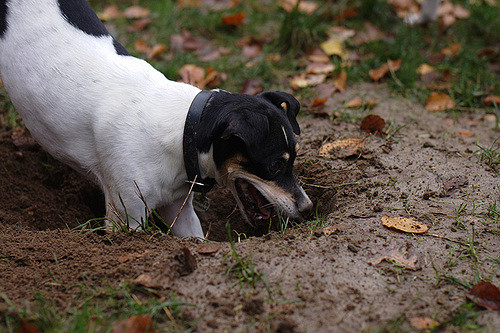 Other PowerPrep Features (and How to Use Them)
Practice tests are an important part of GRE PowerPrep, but they're not the only useful feature. Next, we'll discuss the usefulness of the PowerPrep Test Preview Tool as well as other resources included in the software.
PowerPrep Test Preview Tool
The Test Preview Tool in ETS PowerPrep is basically an abbreviated GRE practice test: the timing for each section is the same, but there's only one Verbal and Quantitative section each, and these sections both have fewer than the 20 questions you'd find on each real GRE section (seven Verbal and eleven Quantitative questions).
TIP: Use the Test Preview Tool to get used to the computer-based GRE test format.
As part of this familiarization, you can learn how to "mark" your answers and go back to them (before the section time is up), how to review a section (before you finish it), how to use the GRE calculator, and what the directions for each section will say.
TIP: Use the Test Preview Tool for its sample questions.
Included in the Test Preview Tool are two Analytical Writing questions (one analyze an issue, one analyze an argument), seven Verbal Reasoning questions (three reading comprehension, three text completion, and one sentence equivalence), and 11 Quantitative Reasoning questions (one quantitative comparison, two multiple-choice select-one-answer, two multiple-choice select-one-or-more-answer, three numeric entry, and three data interpretation). None of these questions appear in either of the practice tests, so they're good additional practice.
TIP: Use the Test Preview Tool to write practice Analytical Writing essays.
You can use the Analytical Writing questions on the Test Preview Tool to make paper-based practice tests more realistic; either answer the Test Preview Tool prompts as instructed or type up your answers to prompts on tests like the two tests from The Official Guide to the GRE revised General Test. You'll get to practice with an official timer and the same word processing capabilities the real GRE will have without having to pay a dime.
Alternatively, you can also use the Test Preview Tool Analytical Writing questions as a way to practice other official essay prompts, independent of any practice test. For more on where to find these prompts, read our complete list of official GRE essay prompts.
General GRE Info
All the information included in ETS PowerPrep about the GRE is included on the ETS website, so this feature is a little redundant; however, if you don't have internet access, you can always use PowerPrep II to find:
GRE general test information and scoring information for each section
sample GRE questions with answer explanations (some, but not all of which are identical to the Test Preview Tool questions)
an overview of the Verbal, Quantitative, and Analytical Writing sections and each question format type. The Quantitative informational section also includes discussion of the GRE calculator, and the Analytical Writing tab also includes discussion of scoring rubrics for each AWA question type.
Untimed Practice Test
Along with the Test Preview Tool and the two Practice Tests, ETS's GRE PowerPrep also includes an untimed practice test. We don't recommend using it, as the only difference between it and Practice Test 1 is that the untimed practice test has no timer at all.
The untimed GRE practice test may be useful if you want to go back and mine for questions without having to worry about time running out, but you can accomplish this with anyway by redoing Practice Test 1 with 1.5x or 2x time accommodations. Our advice: skip the untimed practice test.
What PowerPrep Can't Do
GRE PowerPrep can't teach you material or even really help you review it. The general test info pages cover the very basics of content for the three section types (Analytical Writing, Verbal Reasoning, Quantitative Reasoning), but don't give you any way to learn the material if you don't know it already. You'll need to use other materials for strategies and review; learn more about how to do this with our GRE study guide.
GRE PowerPrep also can't grade your essays. While you can write a response to the AWA prompts, PowerPrep doesn't include essay scoring by the e-rater used on the real GRE (in conjunction with a human grader). The reason for the omission of the e-rater in PowerPrep is probably concern about reverse engineering the e-rater and cheating on the GRE, but that doesn't make the lack of essay scoring any less frustrating. If you're willing to pay $20, you can get two essays graded using the e-rater through the ScoreItNow! service, but you must use their set of official prompts (which may not match the ones on PowerPrep).
TIP: Test takers who want to buy ScoreItNow! should consider using it in conjunction with the PowerPrep tests.
If you do this, replace the PowerPrep Analytical Writing prompts with the ScoreItNow! official GRE prompts. That way, you'll be able to get a score for essays taken during a timed realistic practice GRE.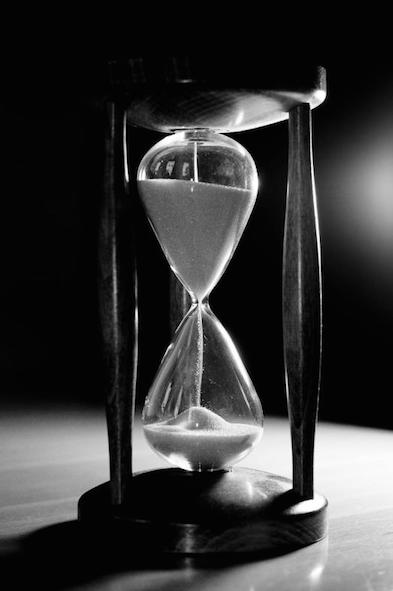 4 Final Tips for Using PowerPrep
To conclude our discussion of PowerPrep, we have four more tips for getting the maximum value out of this study tool.
#1: Space Out the PowerPrep Practice Tests
The ETS PowerPrep tests are the only two official full-length section-adaptive tests out there, so you must use them wisely — don't run through them all at once.
We recommend using one practice test early on in your studying beginning to get an accurate read of your starting skill level and using the other partway through your studying as a way to measure your progress.
#2: Mandate Realistic GRE Testing Conditions
We can't reiterate this enough: using official computer-based section-adaptive tests is all well and good, but the way to get the best read on your abilities is to make sure you adhere to realistic timing and testing conditions. This means no extra breaks, no pausing the test, no using your phone calculator instead of the onscreen one, and no using a word processor with better abilities than the PowerPrep one.
#3: Go Over Your Mistakes
After you've completed a practice test or done other practice questions, you need to make sure you carefully review all the questions you skipped, were unsure about, or got wrong. The best way to improve your GRE score is to understand why your answers were incorrect (or why you weren't sure about questions, or skipped questions) and what caused you to make errors.
List the questions you got wrong and see if you notice any patterns. Maybe you struggle with certain question types (e.g. numeric entry vs. multiple choice questions), or haven't developed certain skills (e.g. finding evidence in a reading passage that supports a statement). After you identify your weak spots, you can then work on improving them with targeted practice, reviewing the relevant material and answering practice questions.
Identifying the areas you need to work on not only leads to score improvement, but also saves you time, since you won't be blindly going through practice tests and questions and wasting hours answering on things you're already good at.
#4: Supplement With Other GRE Resources
Most students doing thorough studying for the GRE will want to take more than two practice tests, which means they can't solely rely on ETS PowerPrep. In fact, there are three different types of supplemental materials students may find useful for GRE studying; we've listed each type below, along with the best source(s) for it.
#1. For additional official practice tests: use The Official Guide to the GRE revised General Test.
#2. For additional official questions: use the free GRE practice test PDFs (from 2010-2012 and 2012-present), some questions from the old-format GRE PDF, and the two official GRE practice question books (Official GRE Verbal Reasoning Practice Questions and Official GRE Quantitative Reasoning Practice Questions).
Read our comprehensive collection of GRE sample questions for more on how to find good official (and non-official) GRE questions.
#3. For additional computer-adaptive tests: The best free option out there is Manhattan Prep's online test. Read our complete guide to GRE practice tests for more options.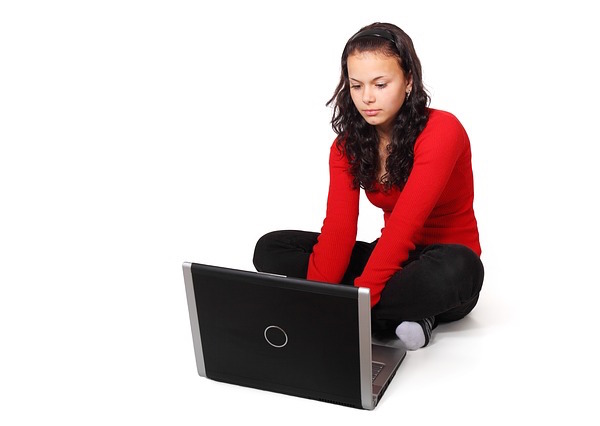 What's Next?
Looking for a way to boost your understanding of concepts tested on the GRE? Learn how to use Khan Academy for the GRE effectively.
Ready to buckle down with the Test Preview Tool and get some serious Analytical Writing practice in? Our complete guide to GRE essay prompts will get you started.
In need of even more practice? Check out our complete collections of GRE practice tests and sample questions.
Ready to improve your GRE score by 7 points?
We've written a eBook about the top 5 strategies you must be using to have a shot at improving your GRE score. Download it for free now: