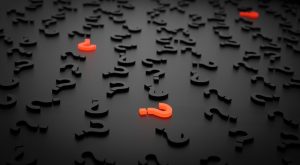 Preparing for and taking the GRE can be a long, involved process: there's lots of information to process and and complicated bureaucracy to navigate. But we're here to help you along! In this article, we're bringing you a robust GRE FAQ section for all of your GRE sticking points. We'll cover GRE frequently asked questions about the logistics of the test; planning, preparation, and test content; test format and delivery, and wrap up with answers to your questions on GRE scores.
GRE Frequently Asked Questions
Content, Planning, and Preparation:
GRE FAQ: Logistics
The questions in this section concern the logistics of signing up and taking the GRE—everything from registering for the test to bringing the necessary items to the testing center.
How Do I Register for the GRE?
There are three overall steps to registering for the GRE. (Note: this answer refers to the standard computer-delivered GRE. See here for paper-delivered GRE registration instructions.)
First, set up an ETS account at the ETS website. This is the account you will use to register for the test, make any changes to that registration, access scores, and send additional score reports to schools. The process is pretty straightforward, but double-check that your name and date of birth match the ID you are going to bring with you to the testing center, or else you might get turned away when you try to take the test!
Second, you'll begin the registration process. On the "My GRE" home page, you'll be able to click "Register for a General Test" under the "Register" header. Then, you'll be able to pick your desired test center location and date.
Third, you'll complete registration and pay for your test. Once you've confirmed and paid your testing fee, you'll receive confirmation via e-mail. And you're all registered!
Note that several countries, like mainland China and India, have slightly different processes or additional steps for GRE registration. If you want more information, see our detailed step-by-step guide to the entire test registration process.
How Much Does the GRE Cost?
It costs $205 to take the GRE (except in China, where it costs about $220). In addition to the test itself, this fee covers the cost of sending four score reports to graduate programs, access to your scores online, and access to the GRE Diagnostic service.
Be aware that sending additional score reports beyond the four included in your registration fee, which you must send on test day, does cost extra money ($27 per score report recipient).
Can I Change the Date or Location of My Test?
You can, although it isn't free. You must do this at least 4 days before your scheduled test sitting to change your test date or location (unless you're in China, in which case it must be changed at least 10 days before). It costs $50 (and $53.90 in China).
To adjust your registration, log in to your ETS account. You will see a header for "View, Change, or Cancel Registration." There are links to change your test registration under this header. You can change both computer-based and paper-delivered GRE registrations online.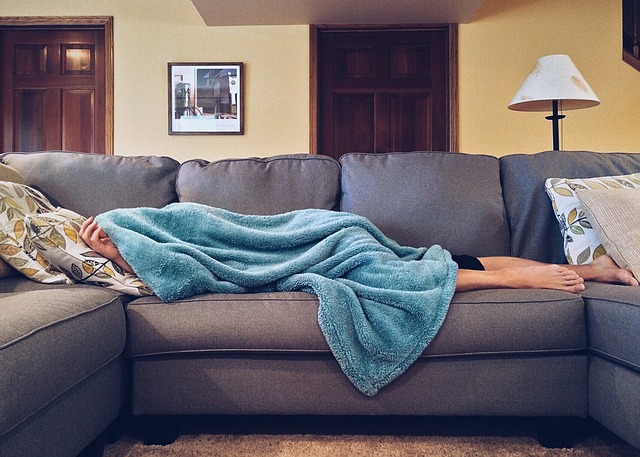 Can I Retake the GRE? How Many Times Can I Take the Test?
You definitely can retake the GRE. However, you will need to wait 21 days between test dates. Additionally, there's no hard limit on how many times you can take the test over your lifetime, but you are limited to 5 tests in any given 12-month period.
For more on retaking the GRE, see our guide.
How Often Can I Take the GRE?
You can take the GRE up to 5 times in 12 months, and you must wait 21 days between tests. So basically, you can take the GRE every 21 days until you hit 5 times in a 12-month period, in which case you would need to wait until 12 months had passed since the date of the first test. So if, for example, I took a test the first weekend of every month for five months from January to May, I would have to wait until the following January to be able to take the test again.
What Do I Need to Bring With Me to the Testing Center?
For the computer-delivered test, you definitely need to bring an acceptable ID with the same name you registered under. I also advise bringing water and a snack for the break, although you won't be able to have them with you during testing time. Be sure to dress in layers and bringing a sweater, because you never know what the temperature of your testing room will be!
Note that you can't bring a calculator, a phone, or a watch into the testing room with you.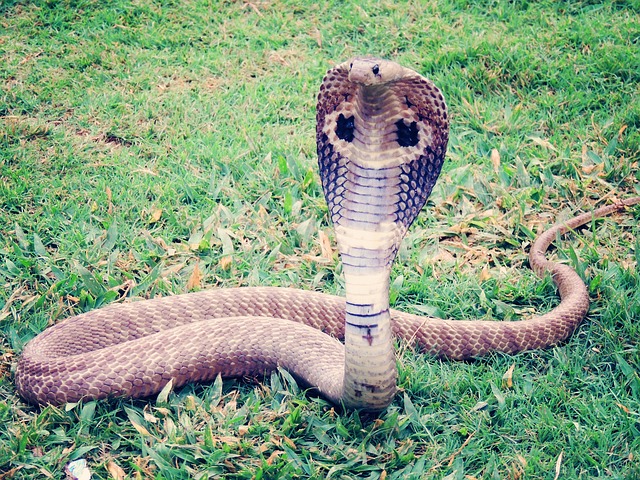 GRE FAQ: Content, Planning and Preparation
These GRE FAQs cover everything about planning and prep—when to take the GRE, how to prepare, how long to study, and so on.
What Material Is Tested on the GRE?
At a high level, this is what's tested on each section of the test:
Analytical Writing: Reasoning, argumentative, and writing skills
Verbal Reasoning: Advanced reading comprehension and vocabulary
Quantitative Reasoning: Your skill with basic algebra and geometry, and your math problem-solving skills
For more detail on each of these sections, check out our in-depth GRE syllabus or our complete guide to everything that's on the GRE.
What Math Is on the Test?
The math on the GRE can be subdivided into the following topics:
Arithmetic and basic operations: integers and number properties, operations (including exponents and roots), and concepts like estimation, percent, ratio, rate, absolute value
Algebra: exponents, linear and quadratic equations, simultaneous equations and inequalities, word problems
Coordinate geometry: graphs of functions and lines, equations, intercepts, and slopes
Geometry: parallel and perpendicular lines, circles, triangles, polygons, congruent/similar figures, three-dimensional figures, area, perimeter, volume, and angle measurement
Data analysis: basic descriptive statistics (mean, median, mode, range, standard deviation, interquartile range, quartiles and percentiles), interpreting tables and graphs, basic probability
It's hard to know exactly how often each of these topic areas will come up on the test, but each Quantitative subsection of 20 questions will have 8-9 quantitative comparison questions (compare two quantities), 8-9 problem-solving questions (multiple choice or numeric entry), and 3-4 data interpretation questions (multiple choice or numeric entry).
How Should I Prepare for the GRE?
There are a few things you'll want to do to prepare for the GRE:
Review the underlying content you need to know for the test, like math skills, vocabulary, and reading comprehension.
Practice strategies for time-management and educated guessing to maximize your chances of scoring well on test day.
For more on GRE prep, see our guide to making a GRE study plan.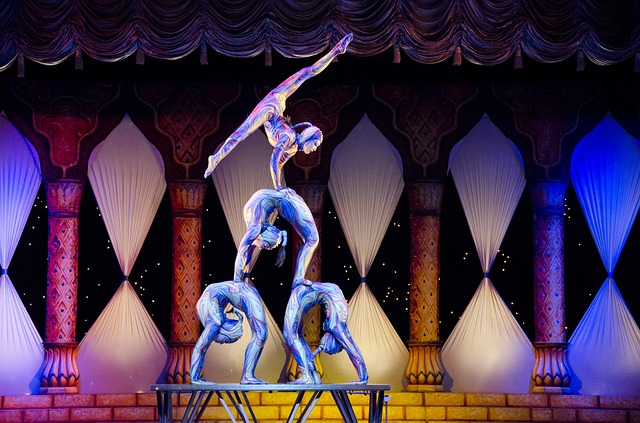 Where Can I Find Prep Material for the GRE?
Lucky for you, we've rounded up some of the best prep resources for you already! Here's where to find:
How Long Should I Study for the GRE?
There's not a hard-and-fast rule about how long anyone should study for the GRE. You want to study enough hours to reach your own goal score.
The difference between that goal score and your current baseline tells you by how many points you need to improve. In terms of how long that means you should study in hours, we advise budgeting the following number of hours for these point improvements:
5 points = 40 hours
10 points = 80 hours
20 points = 160 hours
30 points = 240 hours
Note that these are total point increases, not per-section point increases. So in 40 hours you could improve your score on one section 5 points, or do a 2-3 point split across Verbal and Quant.
When Should I Take the GRE?
The short and simple answer is that you need to pick a GRE date early enough that your chosen programs will receive your scores before any deadlines. It takes about 10-15 days for schools to receive your scores, so I would budget at least 3 weeks before the deadline to be safe.
Of course, most people really want to know when they should take the GRE to optimize their chances of doing well. In this case, you should try to budget at least 2-3 months for studying, and then take the test 2-3 months before any deadlines. That way, you will have time to re-take the test at least once before score deadlines pass if you aren't happy with your score. Be aware that if you need to study for a lot of hours to get up to your goal score, you should plan to start prepping early enough before your test to get in all of those hours—and you should try to leave enough time for at least one retake before any deadlines if you can.
If you have quite some time (6+ months) before you absolutely have to take the GRE, you can plan to take it some time when you know you will have a lot of time to prep beforehand. For example, if you are a junior in college planning to apply for graduate school next year, you might spend the summer before your senior year studying and then take the test at the end of the summer.
No matter what, you should register pretty much as soon as you've settled on a general date to take the test, because test centers and times can fill up!
See even more detailed guidance on when it's best for you to take the GRE here.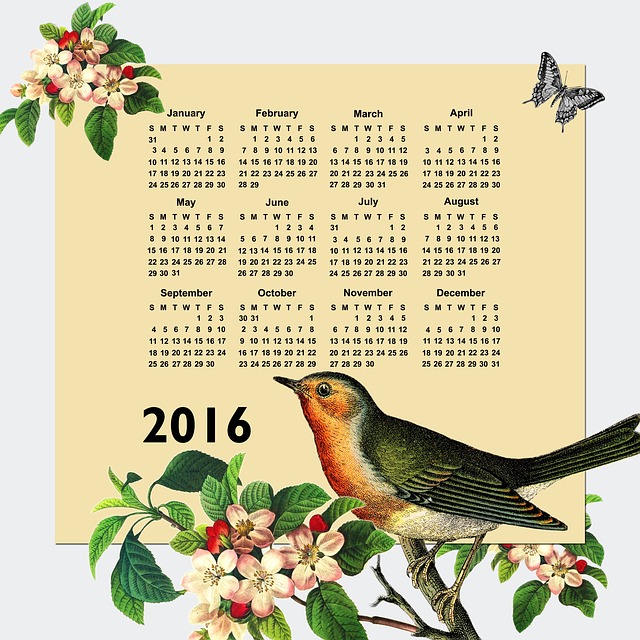 How Can I Improve My GRE Score?
There's no magical tip to improving your GRE score without much effort. The only way to reliably improve your GRE score is to study more. But don't just study more, study smart.
Here are a few essential tips to studying smarter for GRE prep:
Set a goal score so you have something to aim for—it will make your studying more purposeful.
Learn the format of the GRE inside and out. This will help you feel less stressed on test day and make learning strategies to maximize your score easier.
Use realistic practice. You want your practice to be as much like the real GRE as possible—materials from ETS, the makers of the GRE, are ideal.
Analyze your mistakes. By targeting the things you're getting wrong and fixing them, you'll use your prep time more efficiently and allow for a greater points improvement.
Practice pacing—knowing all the answers won't matter if you can't complete all the questions in the allotted time!
For more on these tips and others see our guide to improving your GRE score.
What Are GRE Subject Tests? Do I Need to Take Them?
GRE subject tests are tests offered by ETS that test your advanced knowledge of a particular subject area. You will generally take a GRE subject test in addition to the regular GRE (as opposed to instead of it). GRE subject tests let you show off your expertise in a particular subject relevant to whatever program(s) you're applying to.
All of the subject tests are 5-choice multiple-choice tests offered in a single, 2 hour and 50 minute-long sitting (no built-in breaks)! Bizarrely, they are scored on a scale from 200-990. Additionally, unlike the GRE, they are offered pretty much exclusively as paper-and-pencil tests.
Here's a list of all of the currently offered subject tests and the number of questions on each one:
Biochemistry, Cell and Molecular Biology
Biology
Chemistry
Literature in English
Mathematics
Physics
Psychology
In general, programs will say on their website if they expect you to take a particular GRE subject test. Some programs may allow you to send in subject test scores in the relevant area without explicitly requiring them. If you aren't sure if you need to take it or if subject tests are accepted, call the admissions office and ask.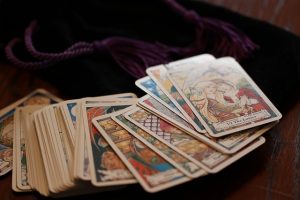 GRE FAQ: Format and Delivery
The following GRE FAQs concern the format of the test and how it's delivered. We'll discuss the number of questions, the various sections, test length, and the ins and outs of taking a computer-based test.
What Is the GRE Format?
The GRE test has three sections: Analytical Writing, Verbal Reasoning, and Quantitative Reasoning. The Analytical Writing section always comes first, and you'll have to complete two thirty-minute essay tasks.
After the Analytical Writing section will come the Verbal and Quantitative sections. There are two scored Verbal subsections and two scored Quantitative subsections, and subsections can come in any order. All subsections have 20 questions. So, in total, there are the two Analytical Writing essays, 40 Verbal questions, and 40 Quant questions.
For more specifics on each of the section and question types, check out our complete and comprehensive write-up of the GRE format.
How Long Is the GRE?
ETS tells you to budget about 4.5 hours for the GRE. This includes the few minutes you'll spend waiting at the testing center before you actually start the test, all testing time including the unscored experimental or research section, and your breaks.
In terms of how many questions the GRE is, you'll answer 2 short essays for the AWA section, 40 questions for Verbal, 40 questions for Quant, and 20 questions for the experimental or research section.
Get all your other questions about GRE test length answered here.
What Is a Section-Adaptive Test?
You may have heard that the GRE is a section adaptive-test. This means that how you do on the first subsection of a given section (Verbal or Quant) determines the overall difficulty of the next subsection for that section. For example, if you do poorly on the first Verbal subsection, the next one will have easier questions; if you do well, it will have harder questions.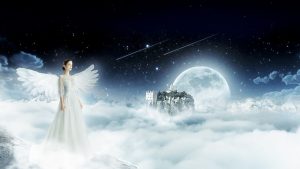 How Is the GRE Delivered?
The GRE is a computer-delivered test, which means the entire test is administered to you via computer. The instructions and questions are on the computer, you'll input your answers on the computer, and the computer will show you your score at the end.
You will take probably take the test in a testing center with other people taking tests at computers. They may or may not also be taking the GRE. You will be provided with scratch paper and pencils.
The GRE is also delivered in a paper form if you live very far from a GRE computer testing center. You can register for a paper-delivered GRE here.
Can I Use a Calculator on the Test?
You cannot bring your own calculator to use on the GRE. Instead, the GRE testing application includes a fairly simple calculator for you to use on the Quantitative Reasoning portions of the test. It performs the basic functions of addition, subtraction, multiplication, and division, and take square roots.
For more on making the most of the GRE calculator, see our guide.
Do I Get Scratch Paper on the Computer-Based GRE?
You will receive scratch paper on the computer-based GRE. It is unlimited—if you run out, you are allowed to ask for more. However, under no circumstances are you allowed to take your used scratch paper out of the testing center with you.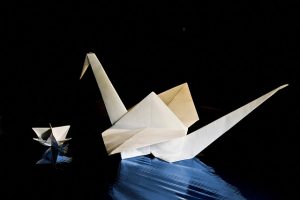 GRE FAQ: Scores
Here you'll find answers to all your score-related concerns—from what your scores mean to how much your scores actually matter.
How Is the GRE Scored?
In a nutshell, your raw score (how many questions you got right) is converted into a scaled score from 130-170. This process is a little complicated because the GRE is section-level adaptive, but the net result is a score on the 130-170 point scale for Verbal Quant and an Analytical Writing score on a scale from 0-6 (in half-point increments) that is based on how you did compared to how all other test-takers did.
What Does My Score Mean?
Your GRE score compares your performance on the test to that of all the other people taking the test for each section. For Analytical Writing, the score range is 0-6, in half-point increments. For Quantitative Reasoning and Verbal Reasoning, your score is on a scale from 130-170, in single-point increments. If you look at your score and then at the corresponding percentile, you can figure out how you did compared to everyone else who took the test.  Your percentile ranking tells you what percentage of test-takers you scored better than. So, if I got a 156 on Verbal, I'm in the 73rd percentile, which means I did better than 73% of test-takers.
Keep in mind that the pool of people who take the GRE is incredibly broad—it includes future Math PhDs and English professors as well as aspiring engineers and social scientists and historians. There is a highly varied skill set in this group, which is something to keep that in mind when you look at your scores.
What's a Good GRE Score?
A good GRE score for you is one that gets you into the programs you're interested in. What score that is exactly is going to be based on your program discipline and the selectivity of the programs you're applying to. For example, a 159 on Quant might not be a very good score for an MIT engineering applicant, but it could be a great score on Quant for someone applying to Harvard's Graduate School of Education.
In a more general sense, a good score compared to everyone who takes the test is going to be one in a high percentile. For example, if you've scored a 4.5 on Analytical Writing, a 157 on Verbal, and a 160 on Quant, you've scored higher than over 75% of applicants on all sections. If you've scored a 162 on Verbal, a 166 on Quant, and 5.0 on Analytical Writing, you've scored higher than at least 90% of applicants on all sections. For more on how your score compares to all other test-takers, see our breakdown of GRE percentiles.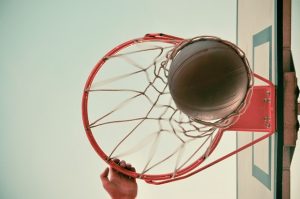 How Much do My Scores Matter?
As with many GRE questions, the short answer is "it depends."  In general, you need to get a high-enough score that a given program won't discount you outright, but super-high scores won't get be enough to get you in if you don't have the other qualifications a program is looking for. Basically, your scores do matter, but they aren't the most important part of your application.
Here are some things that affect how much your scores matter:
How strong the rest of your application is: if you had an amazing undergraduate GPA, your work experience is stellar, and you have awesome recommendations from luminaries in the field, your GRE score may not matter so much. By contrast, if your undergraduate GPA was a little on the low side or all of your professional experience is totally unrelated, a higher GRE score can help round out your application.
How much the program cares about GRE scores: Some programs de-emphasize scores and stress that low scores won't disqualify an applicant who demonstrates other qualifications. Other programs care a lot. Admissions pages are usually pretty up-front about this.
Program level: In general, PhD programs are more competitive than master's degree programs, so your GRE score is probably more important if you are applying to PhD programs.
How Long Does It Take to Get GRE Scores?
You'll see your preliminary, unofficial scores for Verbal and Quant as soon as you complete the test! You can expect these scores to be the same or very close to your official scores, which you will be able to view online on your ETS account 10-15 days after you take the test. You'll be able to see your Analytical Writing Score then too, because it's graded by a person!
How Long Are My GRE Scores Valid?
The general answer is 5 years, but the specific date depends on when you took/will take the test:
Scores from tests taken before July 2012 have all expired.
For tests taken between July 2012 and June 30, 2016, scores are valid five years from the end of the testing year when you took the test. Since GRE testing years begin on July 1, this means scores from a test taken on April 15, 2016 are valid through June 30, 2021.
For all tests taken after June 30, 2016, scores are valid for 5 years from your test date. Much simpler!
What's the Average GRE Score?
The average GRE score for the entire test-taking population is 150 on Verbal, 152.6 on Quantitative, and 3.5 on Analytical Writing. If you're interested average score trends across different groups, check out our in-depth analysis.
Can I Fail the GRE?
You can't "fail" the GRE per se because all of the scores are comparative. Your score tells you how you did compared to the average person, but even the lowest possible score (130 on each section and 0 on Analytical Writing) isn't really "failing" so to speak.
Your main concern for GRE scores is getting a high enough score to get into the programs you want to attend. If you can do that, you've succeeded at the GRE no matter what your score is!
GRE FAQ: Applying to Schools
These questions are about applying to graduate school, and how the GRE relates to that.
How Do I Send My GRE Scores to Schools?
After you view your preliminary scores at the end of the test, you'll be able to select up to four schools to receive your four free score reports. At the testing center, you will be able to send all your currently valid GRE scores or just the most recent ones (i.e. the test you just took).
Beyond those four free reports, you can send additional score reports for $27 an institution by logging into your ETS account (the same account you used to register for the test). For those reports, you can select all your scores, your most recent scores, or choose which scores (by test date) to send.
Do I Have to Take the GRE to Go to Graduate School?
No! You do not have to take the GRE to go to graduate school. There are many programs that either do not consider the GRE as part of admission or are GRE-optional.
Some graduate program types that frequently have no GRE requirements are MFA programs, executive or working professional programs, and online master's programs. You can also find programs in nearly all disciplines that waive the GRE for students with a certain amount of work experience, a particular undergraduate GPA, or another advanced degree.
There are also programs that strongly de-emphasize the GRE, in which case your score is not particularly important. You can typically find out how important the GRE is by looking at a program's admissions requirements and/or talking to the admissions office.
We have everything you need to know in our article on grad schools without GRE requirements.
Can I Take the GRE for Business School?
Yes, you can. More than 90% of business schools accept the GRE in place of the GMAT. However, about a quarter of schools surveyed by Kaplan in 2015 preferred the GMAT over the GRE. So be sure to double-check the policies and preferences of any programs you're interested in before choosing one test or the other.
For more on deciding between the GRE and GMAT, see our guide.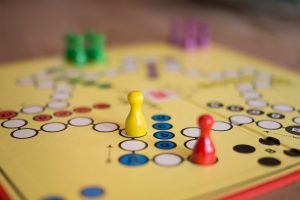 GRE FAQs: Key Takeaways
In this GRE FAQ, we've covered tons of GRE frequently asked questions about logistics, planning and prep, content, format and delivery, and scores. With all of this knowledge, you'll be able to cut through GRE confusion and have a clear path every step of the way!
What's Next?
If you're worried about GRE difficulty level, check out our expert analysis of what could make the GRE hard (or easy!) for you. And get more insight on the GRE exam pattern for an extra edge!
When you're prepping for the GRE, make sure you've tracked down all of the official ETS resources!
Still have more questions on GRE scores? See our guide to the lowest possible GRE score and the maximum GRE score.
Ready to improve your GRE score by 7 points?
We've written a eBook about the top 5 strategies you must be using to have a shot at improving your GRE score. Download it for free now: