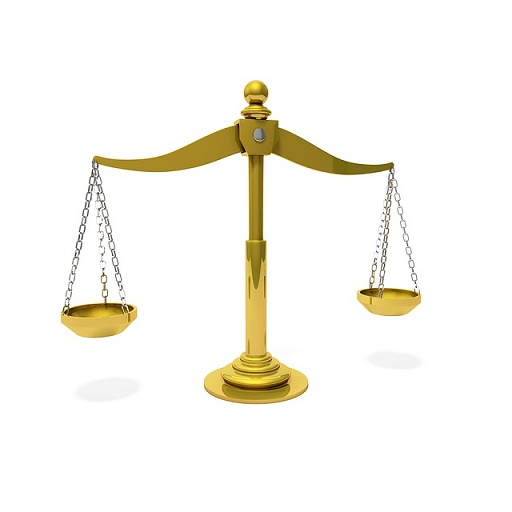 The GRE and MAT are both exams taken by people who plan on attending grad school, but the GRE is significantly better known. If you've heard of the MAT, you may know that it's a shorter and cheaper grad school admissions test that includes only one type of question you need to study for. Is the MAT your solution to a less stressful and cheaper test-taking experience? Don't get too excited just yet — there's more to know about the MAT.
In this guide, I'll give an overview of what the MAT is and what its questions are like then compare and contrast that information with the GRE. I'll then explain which exam is considered easier and walk you through the MAT vs. GRE decision so you can be certain you're making the best choice for grad school.
What Is the MAT?
There are multiple exams with the acronym "MAT" so before we go any further, let's first be clear on which test we're talking about. In this guide, "MAT" refers to the Miller Analogies Test. The Miller Analogies Test is the exam most closely related to the GRE, and it's the exam likely being discussed in any article with a title like "MAT vs. GRE" or "GRE or MAT."
The MAT is a standardized test that measures your ability to solve analogies, and it's used mainly for graduate school admissions. The MAT was created about 50 years ago as an IQ test to measure the test taker's analytical thinking skills. It's administered by Pearson Assessments. In the following sections, we'll dive more in-depth into the format and content of the MAT, as well as the GRE.
An Overview of the MAT
The MAT contains 120 questions and is 60 minutes long. The MAT is designed to test higher-level thinking skills, analytical thinking, and general academic knowledge accumulated over years of schooling. All of the questions on the MAT are partial analogies that you must complete. Below is a set of five sample questions so that you can get a sense of what to expect from this exam.
The correct answers are 1.b, 2.a, 3.d, 4.a, and 5.d
There are no separate sections on the MAT, and you'll take the entire exam in one sitting, without breaks. Twenty of the questions (you won't know which ones) are unscored questions used only for research, so you'll only be graded on 100 questions. Like many other standardized tests, the MAT is computer-based, so you won't take it with pencil and paper.
An Overview of the GRE
Like the MAT, people take the GRE as part of grad school admissions. The GRE has three major sections: Analytical Writing, Quantitative Reasoning, and Verbal Reasoning.
Analytical Writing consists of two essays, each of which you'll be given 30 minutes to write.
Quantitative Reasoning and Analytical Reasoning each have two 20-question sections, for a total of 80 multiple-choice questions.
The GRE will also include one 20-question research section which won't be included as part of your score. This will be either a Verbal or Quantitative section, but you won't know which section is the research section.
You can learn more about the GRE, its format, and what it tests by checking out our complete guide to the GRE.
MAT vs. GRE: 12 Key Differences
Even though they are both used for grad school applications, there are numerous differences between the MAT and GRE. Below are 12 of the main ways in which they differ, and at the end of this section is a chart showing key differences between the GRE and MAT.
#1: Length
The MAT is significantly shorter than the GRE. The GRE lasts 3 hours and 45 minutes and includes six sections for a total of two essays and 100 multiple-choice questions. The MAT, in comparison, lasts 60 minutes and includes 120 questions.
#2: Sections
The MAT also has fewer sections compared to the GRE. The GRE includes six sections covering three main topic areas. You'll begin by writing two essays, then alternate between Verbal Reasoning and Quantitative Reasoning sections for the rest of the exam. All the Verbal and Quant questions will be multiple choice. The MAT has only one section with questions on different subjects ordered randomly within it.
#3: Structure
Both the MAT and GRE contain multiple types of questions, although only the GRE separates these questions into multiple sections. There are three types of sections on the GRE: Analytical Writing, Verbal Reasoning, and Quantitative Reasoning.
Analytical Writing tests writing and critical reasoning skills.
Verbal Reasoning measures your skills in analyzing and drawing conclusions from written excerpts, identifying main points in texts, summarizing passages, and understanding the meaning of words, sentences, and complete passages.
Quantitative Reasoning tests skills in algebra, arithmetic, data analysis, and geometry.
As mentioned above, all the questions on the MAT are analogies that you need to complete; however, the analogies test your knowledge of a variety of topics such as humanities, natural sciences, social sciences, and mathematics. There are four main analogy types.
Semantic: Focus mainly on word definitions.
Classification: Focus on the hierarchy of words and concepts.
Association: Deals with relationships between two distinct ideas.
Logical/Mathematical: Include equations or other math-related problems to solve.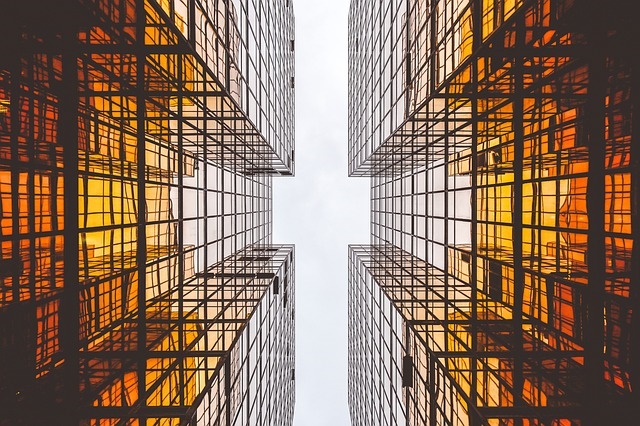 #4: Time Per Question
The MAT is shorter and has fewer questions, but you'll have to move through those questions faster. You'll have an average of 30 seconds for each MAT question. GRE questions, on the other hand, are usually more involved and can involve solving complicated math problems or reading passages that are several paragraphs long. You'll have an average of about 1 minute and 40 seconds to answer each multiple choice question.
#5: Emphasis on Verbal vs Math
The MAT is more heavily weighted towards verbal questions, so you'll have fewer math questions to answer compared to the GRE. Of the four MAT question categories only one, Logical/Mathematical, asks math questions, so over half the exam will focus on Verbal questions. The GRE, on the other hand, has two sections each of both Verbal Reasoning and Quantitative Reasoning questions, and scores from the two areas are weighted the same, so the GRE has more of an emphasis on math compared to the MAT.
#6: Verbal Passages
The verbal questions of the two exams test some similar skills, but on the GRE you'll need to read and interpret multiple short passages, while on the MAT you will only have the analogy questions with no additional reading.
This means that verbal questions on the GRE focus more on critical reading skills, and your ability to analyze and summarize written passages, while verbal questions on the MAT focus more on "smaller picture" topics like word definitions and analyzing phrases compared to long passages.
#7: Essays
You won't need to write any essays on the MAT, although you will be asked questions that relate to parts of speech and forming clear sentences. On the GRE you'll need to write two complete essays: Analyze an Issue and Analyze an Argument. You'll have 30 minutes to plan and write each essay.
#8: Calculator vs No Calculator
On the MAT, you won't be able to use a calculator, but you can use one on parts of the GRE. On the GRE, you'll have access to an on-screen computer during the Quantitative Reasoning sections. To learn more about how to use the GRE calculator, check out our in-depth guide. You won't have access to a computer during the MAT, and all questions can be solved without one.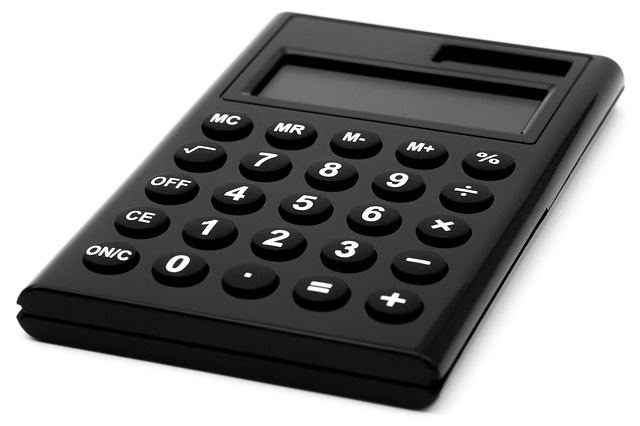 #9: Availability
Because the GRE is much more popular, it has many more test centers and dates available than the MAT does. To register for the GRE, you'll first need to create an account on the ETS website. Once you do that, you can find the test centers closest to you and choose a location, date and time to take the exam. The GRE is offered year-round at numerous test centers in the US and around the world.
There are approximately 500 test centers (mostly in the United States) that offer the MAT, and you can see the full list of them on Pearson's website. Each test center sets its own schedule for the MAT, and many only offer it a few times a year or less, so it can be more difficult to find a location and time that work for you if you take the MAT. You'll need to contact test centers directly to learn when they are offering the MAT.
#10: Cost
The MAT will typically be cheaper than the GRE, although you'll have to do some research to figure out exactly what the MAT costs. It costs $205 to take the GRE, and this fee includes four free score reports to send to schools. Nearly all grad programs accept GRE scores. Each test center sets its own price for the MAT, so you would need to figure out where you'd want to take the test before you know when you can take it and how much it will cost. In order to register for the MAT, you'll need to contact the specific test center directly (you can expect to pay around $100). The fee includes three free score reports.
#11: Scoring
After you take the GRE, you'll receive three scores. The score range for Analytical Writing is 0-6, in half-point increments. Both of Verbal Reasoning and Quantitative Reasoning are scored the same way. Their score range is 130-170, in one-point increments. The three section scores are generally reported separately and not combined into a single composite score. After you take the MAT, you'll receive one score, between 200 and 600. The average score is 400.
#12: Schools That Accept Scores
The GRE is much more widely accepted than the MAT. The vast majority of grad school programs in the US and abroad accept GRE scores, so it's likely that you can take the GRE and it'll be accepted by all the schools you're applying to. In comparison, the MAT is accepted by far fewer schools. These schools are mostly in the US and typically in humanities and social science programs. STEM grad programs usually don't accept MAT scores.
MAT vs. GRE Comparison Table
| | | |
| --- | --- | --- |
| | MAT | GRE |
| Length | 60 minutes | 3 hours and 45 minutes |
| Number of Essays | 0 | 2 |
| Number of Multiple-Choice Questions | 100 + 20 unscored research questions | 80 + 20 unscored research questions |
| Number of Sections | 1 | 6 (Including an unscored research section) |
| Composite Scoring | 200-600 | Verbal and Quantitative Reasoning each have score ranges of 130-170 for a total score of 260-340 |
| Cost | Varies by test center | $205 |
| How Long Are Scores Valid? | 5 years | 5 years |
Is the GRE or MAT Easier?
If you're trying to decide between the MAT and GRE, a key question you're probably asking is, which exam is easier? In this section we discuss the difficulty of the two exams.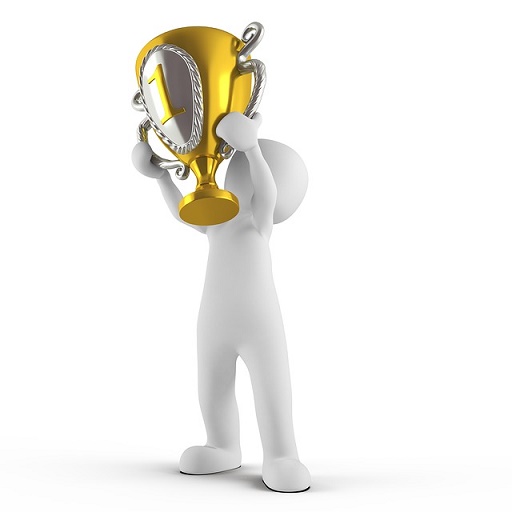 3 Ways the MAT Is Easier
In the GRE vs. MAT debate, the MAT can seem like the obviously easier test; here are three factors that support that viewpoint.
Shorter Length
Most people find the format of the MAT to be easier than the GRE's format. The MAT is a fraction of the length of the GRE, and there's only one question type, analogies. The GRE lasts about four hours and includes multiple types of questions, even within individual sections. Many people find testing that long, as well as jumping between different question types through the test, difficult because it requires more concentration.
Easier Math Questions
The MAT places less of an emphasis on math, and its math questions are often easier to solve than most GRE Quantitative questions. You don't need a calculator to solve any of them, and there are no complicated, multi-step math problems like there are on the GRE. Therefore, people who struggle with math will likely find the MAT's math questions easier.
No Essays or Reading Passages
You don't need to write essays or read long passages for the MAT, so people who have difficulties with that, such as non-native English speakers, may find the MAT easier.
3 Ways the GRE Is Easier
Despite its greater length and greater variety of question types, the GRE is easier for many test-takers. Here are three benefits of the GRE vs. MAT.
More Familiar Question Format
The way the MAT words its questions—as analogies—can be challenging for many people to understand, even if they know the material being tested, since many people are not super familiar with analogy questions and how to approach them.
GRE questions, on the other hand, are likely to be much closer to the questions you've had in school in terms of their format. This can make people feel more comfortable and confident answering them, even if they actually test more advanced skills, since it's easier for test takers to understand what they're asking and how to solve them.
Easier to Register For
Most people find the logistics of registering for the GRE faster and straightforward for the GRE compared to the MAT. The GRE has a very streamlined registration process, and it's pretty much the same no matter where in the world you're taking the exam. You can easily see where and when GREs are available and sign up quickly. Also, if you have questions, it's easier to find the answer on ETS's website or find the right place to contact.
The registration process for the MAT is much less centralized. Each test center has its own MAT policies so you'll have to contact each center individually to find out when they are offering the MAT and how much they charge. This information is difficult to find online for most test centers, so you'll likely need to find their contact information and call them. If there's a problem with your registration or you have a question, you'll again have to deal with the test center directly since Pearson doesn't have a lot of troubleshooting help available for the MAT online.
More Schools Accept GRE Scores
Since the GRE is much more popular than the GRE, more grad programs accept GRE scores. The majority of grad programs don't accept MAT scores, and there is no comprehensive list of the programs that do accept MAT scores available, so you'll need to check with each program you're interested in to see if they take MAT scores.
Also, while both tests allow you to choose a few schools to send scores to at the test center, it's much easier to send additional score reports later on if you take the GRE since all you need to do is sign into your account online and follow a few steps. For the MAT, you'll need to contact the test center where you took the test and follow their instructions for sending additional score reports.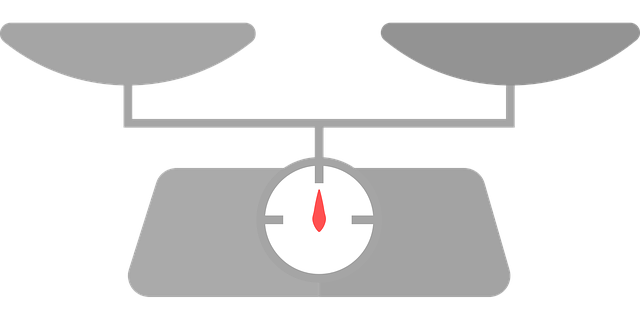 1 Major Toss-Up
Despite the tests many differences, it's not especially easier to prep for either the MAT or GRE.
How much you should (or even can) prepare for the two exams varies quite a bit. Preparation time for the MAT is often shorter than for the GRE, simply because it's harder to study for the MAT. The MAT is an IQ test designed to test knowledge you've accumulated over years of schooling. Some studying can help, especially if you aren't familiar with analogies, but it likely won't make a massive difference in your score. The MAT is designed to test what you already know, and cramming for it won't help a lot.
The GRE, on the other hand, is easier to study for, and a smart and targeted study plan can really raise your score from where it was initially. There are also far more GRE study materials available than MAT study materials.
So which is easier? Well, it depends. Test takers happy with their initial MAT score and/or those who don't have the time or desire to study a lot will likely find the lack of preparation needed for the MAT easier, while those who want to raise their score and have the time to do so will find this easier with the GRE.
Should You Take the GRE or MAT?
Now it's down to the big question: GRE or MAT? For nearly everyone, it's best to take the GRE instead of the MAT. The GRE is much better known, it's easier to find a test date and location that work for you, and it's accepted by far more schools. In fact, most people applying to grad school probably won't even have a choice between taking the GRE and the MAT since the majority of grad programs don't accept MAT scores. This is especially true if you're applying to STEM programs. However, there are a few situations where it may be better to take the MAT, which we discuss below.
Before You Go Any Further: Do the Programs You're Applying to Accept MAT Scores?
Before you sign up for the MAT, you need to make sure that every grad program you're applying to or thinking about applying to accepts MAT scores. If even one of them does not (which is likely), you should just take the GRE in order to avoid taking two completely different exams to apply to grad school. It's accepted and understood by far more schools than the MAT is, so you're not putting yourself at a potential disadvantage by taking a lesser-known test, which can be the case if you take the MAT.
As mentioned above, there is no master list of programs that accept MAT scores, so you'll need to search the admission page for each program you're interested in individually. Look under "Test Scores" or "Application Requirements." If the program doesn't mention MAT scores, that probably means it doesn't accept them, but you can always contact someone in admissions to confirm it.
Potential Reasons to Take the MAT Over the GRE
Below are two reasons that may make you consider taking the MAT vs. GRE.
Reason 1: You're Really Good at Analogies
Analogies are a tricky question type that some people understand right away and others never really feel comfortable with. If you're one of the people who excel at analogies, you may score higher on the MAT than the GRE. You should check this by taking practice tests for each exam. There are free practice GREs available and Pearson offers practice MATs for $30 each.
Because the two exams use different scoring scales, you'll need to compare them using percentiles (which tell you what percentage of other test-takers you scored above). Your practice MAT will give you percentile data, and you can check your GRE percentile here. Only if your MAT percentile is significantly higher than your GRE percentile (10 points or more) should you consider this a good reason to take the MAT.
Also remember that most people who take the GRE study beforehand to improve their score, so you'll likely be able to raise an initially low GRE score.
Reason 2: You Strongly Prefer Shorter Tests
The MAT is both significantly shorter than the GRE and only has one question type. If you really struggle to focus for four hours and/or jump from writing an essay to solving a math problem to reading a passage of classic literature, you may score poorly on the GRE even if you know the information you're being tested on. Like the first scenario, you should first confirm this through multiple practice tests before assuming that you can't handle the GRE's format.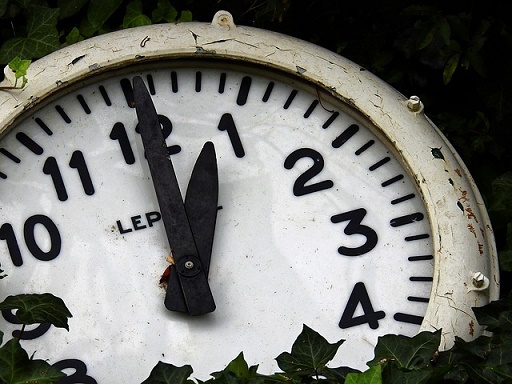 One Last Thing to Consider
Even if every program you're applying to does accept MAT scores, and you fit one or both of the situations described above you should still think hard before taking the MAT over the GRE. There isn't any data on how many people take the MAT each year, but in any case it's only a tiny fraction of the number who take the GRE. Grad programs simply know and understand the GRE, what it tests, and what a particular score means much better than they understand the MAT.
If you submit MAT scores instead of GRE scores, admissions officers will likely have a much weaker understanding of what that score means about your skills and knowledge compared to if you'd submitted GRE scores. This can put you at a disadvantage, even if you scored well on the MAT. Your final step, before you decide to take the MAT, should be to contact someone from the admissions office of each of the grad programs you're interested in and ask them if sending MAT scores instead of GRE scores will put you at a disadvantage. Only after you've gone through all the steps above and understood any potential drawbacks from individual programs should you decide to take the MAT over the GRE.
Summary: GRE vs. MAT
The MAT and GRE are both exams taken by people applying to grad schools, but there are a lot of differences between the two tests. The MAT is an IQ test that only includes analogy questions, and it's much shorter than the GRE.
Many people may find the MAT easier since it's shorter than the GRE and only contains one question type, but the GRE is easier to register for and includes questions more similar to those you were tested on in school. Additionally, the GRE is much more popular than the MAT and is accepted by many more grad programs.
In the MAT vs. GRE decision, the GRE is the best choice for almost everyone. You should only take the MAT if it's accepted by all the programs you're applying to and practice tests have shown you'll score significantly higher on it.
What's Next?
Have you decided to take the GRE? It's important to properly register for the exam so you get the test location and date you want. Read our step-by-step guide to GRE registration for everything you need to know.
Still trying to decide if you should take the GRE? Learn how hard the test really is and get an estimate of how challenging it'll be for you.
If you want to get a high score on the GRE, you'll need to develop a study plan. Learn how many hours you'll need to study for the GRE and how to efficiently use your study time.
Ready to improve your GRE score by 7 points?
We've written a eBook about the top 5 strategies you must be using to have a shot at improving your GRE score. Download it for free now: