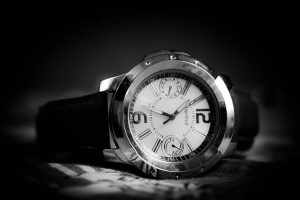 With your academic future at stake, it's critical that you don't miss a grad school deadline! Luckily, in this total guide to grad school application deadlines, we'll review when most graduate school deadlines are and some special application deadline situations. Finally, we'll help you figure out how you should best approach grad school deadlines in your own planning.
When Are Grad School Applications Due?
For most programs that begin in the fall—when the school year traditionally starts—deadlines for graduate school applications are in December or January. It's rare for programs to have application deadlines earlier than December, but of course, there are exceptions.
Another sizable chunk of programs have deadlines in February or March. Grad school deadlines later than March aren't very common, but some programs do have them.
Sometimes a particular school will have a very late application deadline, but most of the actual individual programs have much earlier deadlines for grad school applications. For example, University of Illinois at Chicago has a school-wide application deadline of August 1, 2018 for students applying to enter in fall 2018. However, you can see in the actual list of programs that most of the on-campus degree programs have a required or recommended deadline before February 15 for fall admission.
Of course, if you want to know the deadline of a particular program, the best thing to do is look it up!
Grad School Application Deadlines: Special Situations
There are also some special situations you might encounter for graduate school deadlines. We'll go over them below.
Rolling Admissions
Some graduate school programs have a rolling admissions policy. This means that applications are considered as they come in and results are mailed out as soon as a decision about an application is reached. A general rule with rolling admissions is that it's better to apply earlier if you can because admissions will be less competitive. Essentially, the earlier you apply, the more space remains in the class.
For rolling admissions, admissions usually open about a year before the program begins and close when the class is full. Once the class is full, you will no longer be able to apply.
As an example, many of the master's programs at the Penn Graduate School of Education have rolling admissions. Penn reports that admissions usually reach capacity in mid or late spring.
Rounds
Some other graduate programs do admissions in rounds or phases. This means that there are several deadlines for sending in applications at different points in the year. When a deadline is reached, the applications for that phase are all considered in a batch, and then offers are made. Then the process repeats itself one to three more times (creating two to four rounds) to assemble the class.
If your application is ready for the first round of admission, it's a good idea to submit it then. Admission rates are usually higher in the first round. However, if your application will be much stronger in a later admissions cycle, wait. So don't write your entire personal statement overnight in an attempt to make the first round!
The rounds process is particularly common for business school. For example, Stanford Business School has three admission rounds. They advise that their second round has grown much more competitive in recent years. This means that if possible, students should apply for the first round. Additionally, students need to apply in the first or second round to be eligible for need-based financial aid and on-campus housing.
This is a situation where planning ahead really benefits you!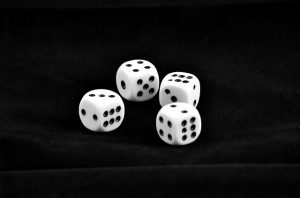 Starting in a Different Term/Semester
Some programs allow you to apply to start the program in a spring or summer term instead of the fall term. In this case, you'll have a different deadline—usually in the early fall for spring semester entry. For example, many programs at Purdue University—West Lafayette allow entry in the spring or even the summer. You can start their Master of Science in Aeronautics and Astronautics in the fall or the spring. The deadline for the fall is January 1st, and the deadline for the spring is September 15th.
Be aware that if you do start in a different term, it may affect your financial aid, scholarship, and campus housing application eligibility and/or processes. On the other hand, since schools receive fewer applications in "off" terms, admission may be less competitive. Check all of that out before you decide to apply in an off-cycle.
Meeting "Recommended" Grad School Deadlines
Some schools have "recommended" or "priority" grad school application deadlines. There are typically two kinds of recommended or priority deadlines: admissions priority deadlines and funding priority deadlines.
For admissions priority deadlines, applications received by this date are guaranteed full consideration for admission. Applications received after the deadline may not be reviewed based on space constraints. For example, Electrical and Computer Engineering at Duke had a priority deadline of 12/1/2017 for fall 2018 entry that guarantees full review. However, they will still consider applications based on available space until the application closes on 2/28/18.
The second kind of recommended or priority deadline is a funding priority deadline. Some programs guarantee that applications received by a particular date will receive consideration for all funding opportunities. Applications received later than the priority date will receive limited consideration for financial aid (or none at all, depending on the program). For example, the Bioethics and Science Policy master's program at Duke has a hard deadline of 3/31/2018 for guaranteed review of your application, but the priority deadline for financial aid consideration is 1/31/2018.
If your program does have a recommended deadline, be sure to check exactly what the priority deadline means: is it for admission, for financial aid, housing, or some combination? This may affect your decision to apply or wait if you can't get everything together by the deadline. For instance, if the priority deadline affects financial aid and you know that you will need financial aid to attend graduate school, it may be best to wait for the next admissions cycle if you can't make the priority deadline.
As a general rule, if there is a recommended or priority deadline, it's definitely to your advantage to get your application filed by that date!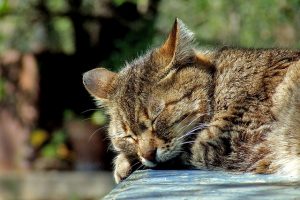 How to Plan for Grad School Application Deadlines
Filling out graduate school applications is typically a process that takes many months. There are many moving pieces that require your attention—requesting transcripts, getting recommendation letters, writing a personal statement, taking the GRE, etc. To that end, I recommend planning ahead and starting the whole process about a year before any deadlines.
Here's my four-step plan to grad school deadline management success:
A Year In Advance: Start to Identify Programs of Interest
You should start thinking about what programs you are interested in applying to as soon as you start thinking about going to graduate school! About a year before you intend to submit applications, take a few months to research schools and programs and hone in on a list of schools you want to apply to. You can of course make tweaks to this list throughout the process. But try to have your core list of schools mostly finalized by about eight months before any deadlines. So if I was applying to start a master's in Fall 2019, I would want to have my list of programs finalized around May 2018, about eight months before December/January deadlines.
7 Months in Advance: Identify Application Tasks
Once you have a list of programs, identify everything you will need to do to complete the applications for each those programs. Make a list of those tasks. What tests will you need to do? How many recommendations do you need for each program? What are the essay prompts? Look through the application requirements online for all of your schools to figure it out.
You should also think about timing so that you can get everything completed before your deadlines. Don't just ask: when are grad school applications due? You also need to consider more granular questions about all of the parts that go into each application, like "when do I need to ask for recommendations?" and "when should I submit my transcripts?" or else things will fall through the cracks.
The tasks you will need to complete will vary by program, but here's a general guideline to things you'll most likely need to get done and when you should think about completing them:
Prepare and take the GRE (or other tests): If you're able, it's best to take your first GRE at least four months before any graduate school deadlines. This way, if you don't get the score you want the first time around, you'll still have time to prepare more and take the test again.
Ask for recommendation letters: It's best practice to ask for recommendation letters at least eight weeks in advance of any deadlines. Be sure to give your recommenders all the necessary information they'll need to submit your letters!
Request transcripts: Request all transcripts at least a month in advance to account for processing times.
Essays: There's a little more wiggle room here because you have total power over when your essay is completed and submitted. There's no waiting on bureaucracy! But you should definitely have a first draft done at least a few weeks in advance of grad school application due dates so you'll have time to revise and edit.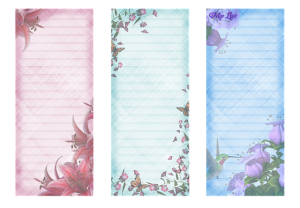 6 Months in Advance: Create a Planning and Tracking System
Once you've got a list of tasks that you'll need to do complete and a general idea of when those things need to be completed, make a clear, organized planning and tracking system for your tasks.
I personally recommend making a spreadsheet for this purpose. List your programs along one side of the sheet and all of your requirements on the other side. You can use the spreadsheet to indicate the status of all of your tasks, goal dates for completing tasks, when they're completed, and so on. You can even put useful links (like to the application portal!) in your spreadsheet.
Here's an example of what a tracking and planning spreadsheet might look like:
| | | | |
| --- | --- | --- | --- |
| | Narnia School of Engineering | Middle Earth University | Wonderland College |
| GRE requirements: | regular GRE | regular GRE + GRE math subject test | regular GRE |
| Test dates | 8/1 | 8/1; 8/21 | 8/1 |
| Status: | test taken; scores sent | both tests taken; scores sent | test taken; score sent |
| Recommendation requirements: | 2 recommenders | 3 recommenders | 2 recommenders |
| Recommender #1: | Professor Holmes | Professor Holmes | Professor Holmes |
| Recommender #1 status: | requested 9/1 | requested 9/1 | requested 9/1 |
| Recommender #2: | Professor Sprout | Professor Sprout | Professor Sprout |
| Recommender #2 status: | received by school 10/15 | received by school 10/18 | received by school 10/21 |
| Recommender #3: | n/a | Professor Ted | n/a |
| Recommender #3 status: | n/a | requested 9/2 | n/a |
| Personal Statement Requirements | 500 words open-ended | 300 words prompt | 400 words open-ended |
| Goal Dates: | complete 11/1 | complete 11/30 | complete 12/30 |
| Status: | currently editing | started draft | outline written |
| Transcript Requirements: | | | |
| Transcript status: | Received by Narnia 10/15 | Requested 9/15 | Requested 9/15 |
| Application Form: | | | |
| goal date: | complete 11/20 | complete 12/1 | complete 12/15 |
| status: | 70% done | 30% done | not started |
| Application Fee | $40 | $55 | $45 |
| Total Application Deadline | Dec 1 | Dec 15 | Jan 15 |
Of course, these are just suggestions—you can format your own plan whatever way is most intuitive for you. But making some kind of visual representation that places all the information you need right in front of you, as well as your deadlines and status, is an enormous help in meeting deadlines. You'll be able to see everything about your status at a glance.
Until Deadlines: Complete and Track Tasks
Once you make your plan to meet all of your grad school application deadlines, the next thing to do is start completing and tracking your tasks! This means preparing for the GRE, starting essays, requesting transcripts, asking for recommendations, and so on. Refer to your plan often (at least once a week) so that you know what tasks are next. Also be sure to keep the status of each task updated in your plan. This will keep you organized and prevent scrambling all the way up until you submit your completed applications.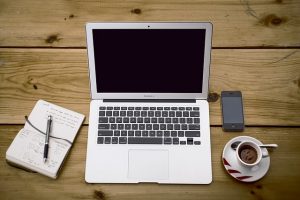 Should I Rush to Meet a Grad School Deadline?
If you realize on October 15 that your true calling is to get a master's degree in agricultural sciences and the deadline is on December 1st, should you rush to get everything in on time or wait another term or year? In general, I advise against rushing. But here are three things to consider:
Can You Still Put Forth a Strong Application?
A last-minute application won't be as strong as one you crafted with tender love and care over many months. But this doesn't mean you can't put forth a decently strong showing. If you already have strong, valid GRE scores, some recommenders who really like you and are willing to expedite a recommendation for you, and a lot of available time to work on your essay and application forms, you can probably make it work. However, if you don't have any of those key ingredients, you may really struggle to create a strong application in a short time frame.
Is It Worth the Expense and Strain?
Trying to pull together an application as quickly as possible is expensive and stressful. Not only will you incur all the expenses associated with graduate school applications very close together, you may find that you'll need to pay extra to do things like expedite transcripts to meet deadlines.
Also, pulling together everything at the last minute will be stressful for you (and probably anyone significant in your life). Perhaps even more critically, asking recommenders to quickly write recommendations for you can put a strain on those relationships. It's pretty inconsiderate to ask for recommendations less than 6 weeks in advance at the very least; giving recommenders at least 8 weeks is much better. If you really want both a high-quality recommendation and to maintain a positive relationship with recommenders, it may be a lot better to wait.
What's Your Worst-Case Scenario Plan?
Worst-case scenario is, of course, that you won't get in. In this case, if you still want to go for graduate school, you'll need to reapply for another term. Schools generally won't hold the fact that you've applied before and been rejected against you just so long as you put a demonstrably stronger application in front of them the second time.
Of course, you could also get in and be offered less funding or support than you would have with a stronger application. In this case you'll have to consider if it's worth it to accept the offer or try again next year.
The upshot is that if you can afford the expense and stress of a rushed application process that's not as likely to be successful, you don't necessarily have a lot to lose in terms of your future prospects if you do apply. But you definitely need to moderate your expectations when you're scrambling to complete everything at the last possible moment.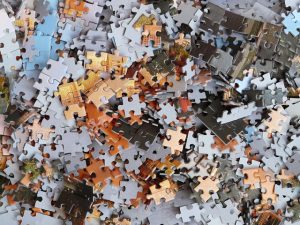 Graduate School Deadlines: Key Takeaways
For programs that begin in the fall, most graduate school application deadlines are in the preceding December or January. You'll also see a few in February and March, and maybe even a few in other months!
There are a few special types of grad school application deadlines you may encounter:
Rolling admissions: Admissions committees consider applications as they receive them and accept applicants until the program is full. So it's to your advantage to apply early.
Rounds: Admissions committees consider applications in several batches. Earlier rounds are typically less competitive than later ones.
Applying for different terms: Some programs accept applications to start studies in the spring or summer. You may find that applying for an off-term is less competitive. However, you might also have less access to things like housing and funds, so investigate all of this before you commit to a course.
Priority or recommended deadlines: These deadlines give you the highest consideration for admission and/or funding. Admissions committees may still look at applications after priority or recommended deadlines. However, they may not receive as close of consideration or have as much funding available.
Here's my four-step plan to dealing with graduate school deadlines:
12 months before applying: Investigate programs and make your list of schools
7 months before applying: Identify the tasks you'll need to complete for each application
6 months before applying: Create a detailed planning and tracking system for all the tasks you need to complete for your graduate school applications.
Until deadlines: Closely following your planning and tracking system, complete essential application tasks and submit applications!

What's Next?
Want more information on graduate school? See our decision guide for graduate school. And check out if you need to take the GRE to apply!
Stumped by grad school admissions tests? We'll help you figure out whether to take the GRE or the GMAT, how long to study for the GRE, how to make a GRE study plan, and when to take the GRE.
Not sure if your scores can get you in to school? See our analysis of average GRE scores by major and by school. Plus see our in-depth guide to retaking the GRE.
Ready to improve your GRE score by 7 points?
We've written a eBook about the top 5 strategies you must be using to have a shot at improving your GRE score. Download it for free now: