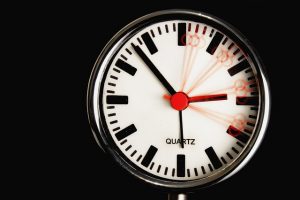 When you first start thinking about graduate school, you'll probably want to know: how long does it take to get a master's degree? In general, it takes one to three years, but the exact length depends on the programs you're interested in.
In this article, we'll break down the factors that impact how many years a master's degree takes. We'll also discuss some things that can make a degree take longer than initially projected, and some potential avenues for speeding through your studies!
How Many Years Is a Master's Degree?
It can take anywhere from two semesters (or about 9 months from start to finish) to three years of full-time study to get a master's degree. Common lengths are 2 semesters, one complete calendar year (typically two semester + a summer term at the beginning or end), four semesters (two academic years) or six semesters (three academic years), although there are other configurations. Why so much variation? Well, the length of time it takes to complete a master's degree depends on several key factors.
The Type of Program
The primary determinant of how long your degree is going to take is what discipline or program type you are in. An MBA, for example, usually takes two years, while you can finish a Master in Education (or MEd) in many specialties in one. There is of course variation even within disciplines, but similar programs tend to have similar requirements, which translates to a comparable program length. So if you're wondering how long your degree might take, be sure to look at programs in your discipline.
Here's a chart with the typical master's degree time in many disciplines. Keep in mind that this is just a loose guideline, and there will be variation in master's degree years between specific programs.
| | |
| --- | --- |
| Program Type | Typical Amount of Time to Complete Master's |
| Business Administration (MBA) | 2 yrs |
| Computer Science (MS or MCS) | 1-2 yrs |
| Education (MEd) | 1-2 yrs |
| Engineering (MS or MEng) | 1-2 yrs |
| Health Administration (MHA) | 2 yrs |
| Library and Information Science (MLS/MLIS) | 2 yrs |
| Nursing (MSN or MS) | 1-2 yrs |
| Public Administration (MPA) | 2 yrs |
| Public Health (MPH) | 2 yrs |
| Social Work (MSW) | 2 yrs |
The Specific School
Particular schools have their own requirements and ways of arranging the academic schedule for a given master's degree. So even within a discipline, you might find school-to-school variation as great as a year+ in program length.
The Number of Credit Hours
A master's degree generally has somewhere between 30 and 60 credit hours of requirements. (For reference, an undergraduate program generally has at least 96). The more credit hours required, the longer the program will take!
Thesis, Internships, and Other Requirements
Particular requirements can also extend the length of a program. Programs that require a thesis, an internship, or independent research are typically longer than ones that don't have those kinds of requirements.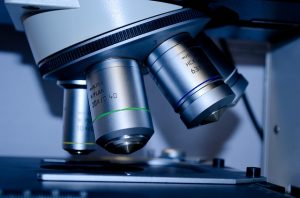 Now that we've covered the different factors affecting master's degree time, how long does a master's degree take at most?
Are There Master's Programs That Take Longer?
There are two common situations where it might take you longer than three years to finish a master's program: if you're a part-time student, and if you're a dual-degree student. We'll explain both here.
Part-Time Study
If you're only studying part-time, you're taking a reduced course-load. Students usually do this so that they can keep working a full-time job while they get their degree. Part-time study will take at least 1.5x the length of time a full-time program would, and it commonly takes twice as long. This is because a part-time student generally only takes about 6 credit hours a semester, although some students go as low as 3 or as high as 9 depending on the semester.
The tradeoff is that part-time master's students often graduate with less debt because they are able to keep their jobs while in school, so they have increased income compared to a typical full-time grad student.
Dual-Degree Programs
Dual-degree programs are programs where you are enrolled in two different degree programs simultaneously. It typically takes less time than completing the two degrees separately, but more time than doing one of them individually. For example, a typical MPH or MSW program takes 2 years, but an MPH/MSW dual-degree program generally takes 3 years or 3 years plus a summer term.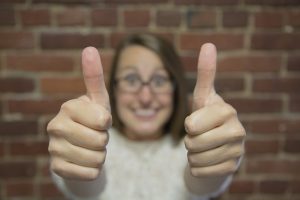 We've talked about how a graduate program can take longer, but is there any way to reduce how many years it takes to get a master's degree?
Can I Finish My Master's Degree Ahead of Schedule?
If the typical length of time for a master's degree in your discipline is longer than you'd like to go to school, there are a couple options you might consider:
Accelerated Master's Programs
Some master's programs have accelerated program options. These typically have a slightly lower credit hours requirement, a higher per-semester course-load, and less flexibility in choosing electives, but you can graduate faster. These are more common for professional programs (like MPH and MBA programs) than degrees focused on academia. Also, you sometimes have to have a certain level of professional experience to qualify as a candidate for application.
Overloading Credits
Some schools will allow you to graduate early if you complete all credits and requirements before the allotted number of semesters. You'll typically have to take a very heavy courseload to do this. Furthermore, make sure that you will actually be allowed to graduate early before you commit to this! Not every school will allow early graduation for Master's programs, in which case you'll have to stay extra semesters taking electives (and paying more tuition).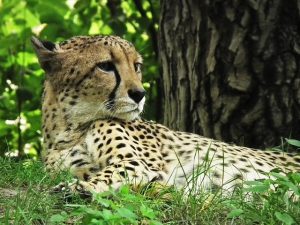 How Long Does It Take to Get a Master's Degree? Key Takeaways
It can take anywhere from 2 semesters (or about 9 months) to three calendar years to get a master's degree as a full-time students. Why so much variation?
How many years a master's degree takes depends mainly on which subject you're studying.
However, different schools may structure the experience differently, leading to different program schedules between identical disciplines.
A master's degree can take anywhere from 30-60 credit hours—the more credits required, the longer the degree will take!
Some programs have extra requirements like a thesis, an internship, or a research experience, which can make a program longer.
What can make a program take longer?
If you're a part-time student, you can work while you go to school, but it will generally take you 1.5-2x longer than if you were a full-time student.
Dual-degree programs also run longer—while it's typically faster than getting the individual degrees separately, it's longer than getting either of them alone.
What if you want to graduate faster?
Accelerated programs are designed to let you get master's degree on a compressed timeline. They typically have streamline requirements, a high course-load, and less flexibility in the courses you can take. They sometimes also have requirements like relevant professional experience.
You can also try to overload credits to graduate early. But beware—not all schools will allow this!
What's Next?
Get more expert information on graduate schools and programs, like master's degrees and PhDs.
Not sure if you need to take the GRE for grad school? Or maybe you're trying to decide between the GRE and the GMAT. And what about GRE subject tests—do you need to take those?
If you do decide to take the GRE, you'll need to consider when to take the GRE and how long to study for the test.
Ready to improve your GRE score by 7 points?
We've written a eBook about the top 5 strategies you must be using to have a shot at improving your GRE score. Download it for free now: