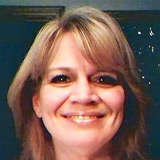 You are the absolute best! My son was so happy when he came out. He did much better on this test than he did on the previous SAT.
When my son came out of the SAT exam in March, he seemed down in the dumps. We knew right then and there, that the results were probably not going to be what we had hoped for, and that we would be exploring other options. After taking Prepscholar, he came out of the test with a huge smile on his face and told us right away that he did so much better.
I shared PrepScholar with two Moms from his baseball team over the weekend. Their sons took the test on Saturday and they will wait on results the end of this month. Like my son, both boys were tutored with a program that fell short of delivering the results that they were hoping to see. I shared with them how dedicated my son has been with your program, and how motivating you were with him.
As his parents, I am not quite sure how I can thank you for that moment. Thank you for everything!
Eileen H.
Virginia