Free Ebooks by PrepScholar SAT Prep
We've drawn from our extensive personal experience, in addition to large amounts of independent research, to formulate these thorough guides, available to you for free!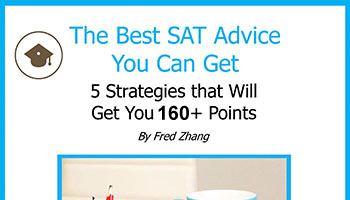 5 Tips for 160+ Points
This guide teaches you the five most critical factors for increasing your SAT score.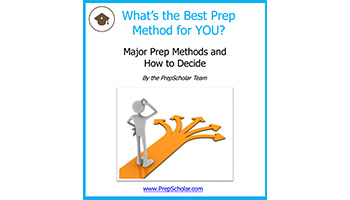 Compare SAT Prep Methods
Thinking about self-study? Or taking a in-person class? How about tutoring? Here we break down the pros and cons of each, and tell you which methods work for which students.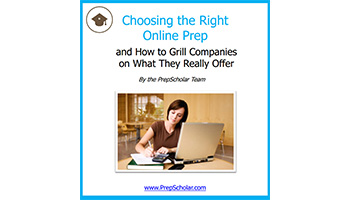 Choose the Right Online Prep
Online Prep is more popular today than ever -- but which programs actually work? Here we outline 5 questions you must ask your online prep program to make sure it works for you.