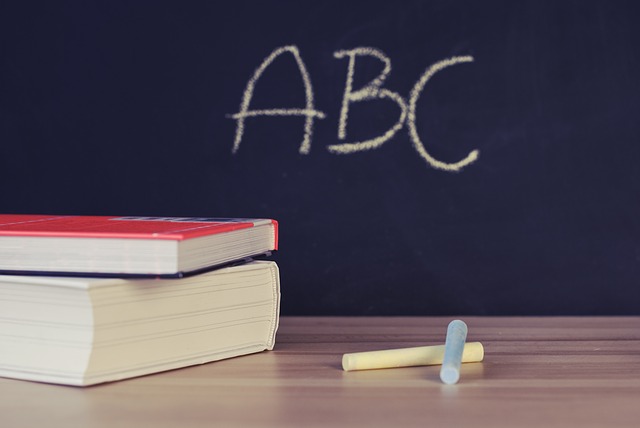 If you're hoping to attend university in an English-speaking country, the TOEFL will likely play an important role in your success. Therefore, it's imperative you understand how to prepare for TOEFL test day. What kinds of English do you need to know for the exam? How can you improve your test-taking abilities so you can pass the TOEFL without issue?
Our guide's eight foolproof tips will teach you how to study for TOEFL and give you the confidence you need to succeed on test day. But first off, what approach to TOEFL preparation is right for you?
How to Prepare for TOEFL: Where Should You Start?
To begin, ask yourself the following question: what type of TOEFL preparation do you need? Some test takers want to review a lot of English before taking the test, whereas others simply want to get to know the TOEFL format. Additionally, if you lack time to study, you'll probably be better off figuring out what to expect on the TOEFL rather than trying to improve your overall English skills. So which type of test taker are you?
In the following sections, we offer you eight expert tips on how to prepare for TOEFL test day, starting with four tips on how to raise your general English-language abilities and ending with four additional tips on how to study for TOEFL and secure a great TOEFL score.
If you're already relatively good at English or don't have enough time to raise your English-language level before the TOEFL, skip on down to the last four tips (#5-#8) to concentrate exclusively on how to study for TOEFL. On the other hand, if you want to improve your English skills before taking the TOEFL, start with our first four tips (#1-#4) below.
Ultimately, no matter what kind of test taker you are, these tips are certain to help you get the TOEFL score you want. Now, let's take a look at these tips!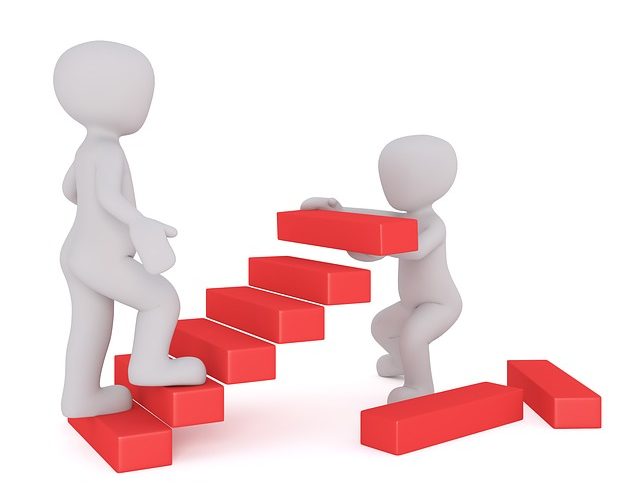 How to Raise Your TOEFL English Level: 4 Tips
To do well on the TOEFL, you must possess fairly high English skills. The average minimum required TOEFL iBT score for U.S. universities is 78. This means you'll most likely need to score around 20 on each TOEFL section (Reading, Listening, Speaking, and Writing) in order to gain admission into a U.S. school.
That said, the exact TOEFL iBT score you'll need will vary depending on the school. For instance, many Ivy League institutions require total TOEFL scores in the 90-100 range — markedly higher than the average of 78. At the same time, many smaller or less highly ranked schools require total TOEFL scores in the lower 70s or even 60s.
Whatever the case, you'll want to ensure your English ability guarantees you the TOEFL score you'll need for admission. Here are four easy tips you can use to help strengthen your English-language skills before sitting for the TOEFL.
#1: Read and Listen to English News
One of the best ways to improve your English reading and listening skills is to pay attention to the news. The news allows you to improve your vocabulary, learn advanced English grammar, and listen to spoken English at a natural, conversational pace.
If you'd just like to hone your language skills, start with popular American news outlets, such as CBS and The New York Times. Should these resources be too difficult for you, however, you can instead opt for news stories specifically aimed at English-language learners. One website I recommend is VOA Learning English. This website is an excellent language-learning resource that offers a variety of English news stories in article and video form. Each story is assigned one of three difficulty levels: one (easy), two (medium), and three (hard).
Another solid resource is BBC Learning English. This website maintains a helpful animated series called "English at University" to teach common words and phrases students should know when studying in an English-speaking country.
#2: Converse With Native English Speakers
Because there's a speaking portion on the TOEFL, you'll need to ensure your speaking abilities are up to par. The best way to practice speaking English is with native English speakers. Native English speakers are people whose first language is English, regardless of the country in which they grew up.
If your country or community doesn't have many native English speakers, try to see whether there are any English-speaking groups or classes you can join instead. Meetup is a fantastic website that lets you search for (and even create) language-learning groups in local areas.
Alternatively, if you're OK with paying for a service, you can try video chat language lessons. Some popular companies that offer online English tutoring are Verbalplanet, Live Lingua, and italki. Naturally, rates will vary depending on the tutor or teacher you select. As I mentioned above, always try to look for native English speakers, as they'll be your best resource for perfecting your pronunciation and grammar.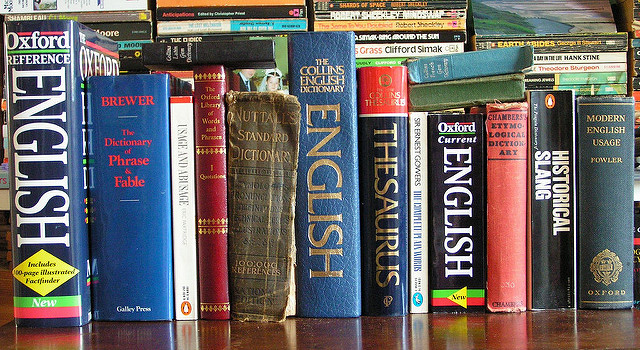 #3: Improve Your Vocabulary
To excel at both English and the TOEFL, you'll need to master many tough vocabulary words. A large part of the TOEFL is knowing lots and lots of English words, especially academic vocabulary, so it's important you know which words you'll need to study for the TOEFL.
Here at PrepScholar, we offer an ultimate TOEFL vocabulary list of 327 words. These words are some of the most commonly encountered vocabulary words on the TOEFL. If you want a great TOEFL score, definitely take some time to memorize these words! You can also incorporate our vocabulary lists for other tests, such as the GRE and ACT, into your TOEFL studies.
But how should you study these vocabulary words? One excellent method for improving your vocabulary is to use flashcards. You can start by making your own flashcards using the words on our TOEFL vocabulary list. Then, as you study, add other words to your flashcards, such as those you encounter online, in newspapers, or in books.
You can also opt for digital flashcards. Anki is a free software that allows you to create your own flashcards and download pre-made flashcard decks from other users. This program uses spaced-repetition software (SRS) to show you challenging flashcards more often than easier ones, thereby helping you to master difficult words more quickly.
A website called Memrise works similarly and offers both SRS and a large assortment of high-quality flashcards. Unlike Anki, though, Memrise uses a more colorful, game-like approach to make learning languages fun and easy.
#4: Use a Language-Learning App or Website
Finally, you can learn English even faster through language-learning websites and apps. These resources track your progress and give you key words and grammatical patterns to study.
One popular example is Duolingo, a free language-learning website that's also available as an app for iPhone and Android. Duolingo uses an effective game-like atmosphere to teach foreign languages to users. It's mostly helpful for reviewing fundamental grammar patterns and vocabulary words at the beginner and intermediate levels.
Another good (albeit not entirely free) website is EnglishCentral, which teaches all levels of English entirely through videos. You can even focus on specific types of English, such as academic English or business English, so you can better target the kind of English you'll need to know for the TOEFL. Depending on the amount of access you want to this website, the cost ranges anywhere from free to 89 USD a month.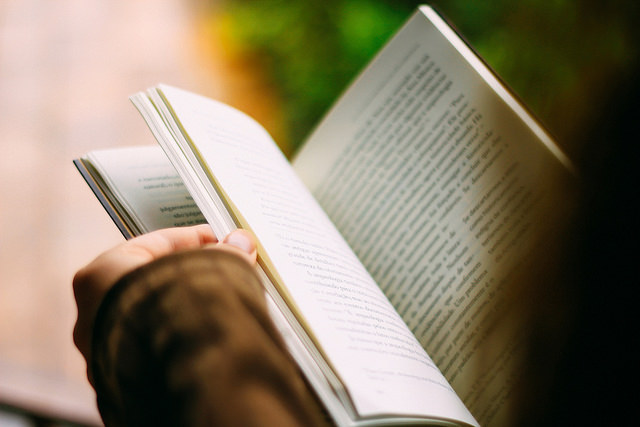 How to Study for TOEFL: 4 Test-Prep Tips
If you're already pretty good at English and just need to know how to prepare for TOEFL test day, here are our top four tips to help you achieve the TOEFL score you need for your schools.
#5: Learn the TOEFL Test Format
In order to do well on the TOEFL, you must understand the structure of the test. In other words, you must know exactly what to expect on test day, from what kinds of sections you'll face to how many questions you'll need to answer within a certain amount of time.
Start by reading our article about what the TOEFL is to learn the basics of the exam, including what it tests and how you'll answer questions. Then, move on to our article about TOEFL scoring to learn how the TOEFL is scored and approximately how many questions you'll need to answer correctly to get the score you want.
Here is a quick overview of the structure of the TOEFL:
| | | | | |
| --- | --- | --- | --- | --- |
| Section | Order on Test | Time | # of Questions | Score Range |
| Reading | 1 | 60-80 mins | 36-56 questions | 0-30 |
| Listening | 2 | 60-90 mins | 34-51 questions | 0-30 |
| Break | 3 | 10 mins | — | — |
| Speaking | 4 | 20 mins | 6 tasks | 0-30 |
| Writing | 5 | 50 mins | 2 tasks | 0-30 |
| TOTAL | — | Approx. 4 hrs | — | 0-120 |
Source: ETS.org
#6: Use Official Practice Questions
Another tip is to use official TOEFL practice questions (both stand-alone questions and those included in official full-length practice tests). But why official questions? As it stands, official practice questions are the closest you can get to real TOEFL questions in terms of form, content, and difficulty. Moreover, many ETS resources use questions from TOEFLs that were actually administered in the past. So in regard to quality, nothing beats official TOEFL questions!
For excellent (and free) official TOEFL questions, try the following resources:
TOEFL iBT Interactive Sampler: This free software includes almost an entire full-length TOEFL practice test. The downside is that it's only available for Windows (sorry, Macs!).
TOEFL iBT Quick Prep: This resource comes with several PDFs containing official sample questions as well as audio files, which offer extremely realistic practice for the Listening and Speaking sections.
Of course, not all official resources are free. If you'd like full-length TOEFL practice tests, you'll have to pay a hefty fee of $45.95 per test. Nevertheless, these official practice tests are exactly the same as the real TOEFL and guarantee you a highly realistic test-taking experience. All in all, such a price may be worth it if your aim is to get a really high TOEFL score!
Want to improve your TOEFL score? We have the world's leading TOEFL course.
Built by
world-class instructors from Harvard and MIT
, the
course offers
individual review, interactive lessons, and realistic online praactice, at an affordable price! It's the fastest way to get your target TOEFL score.
Try our 5-day full access trial for free:
In addition, you may be interested in purchasing an official TOEFL prep book. These premier TOEFL guides offer both full-length computerized practice tests and hundreds of quality sample questions.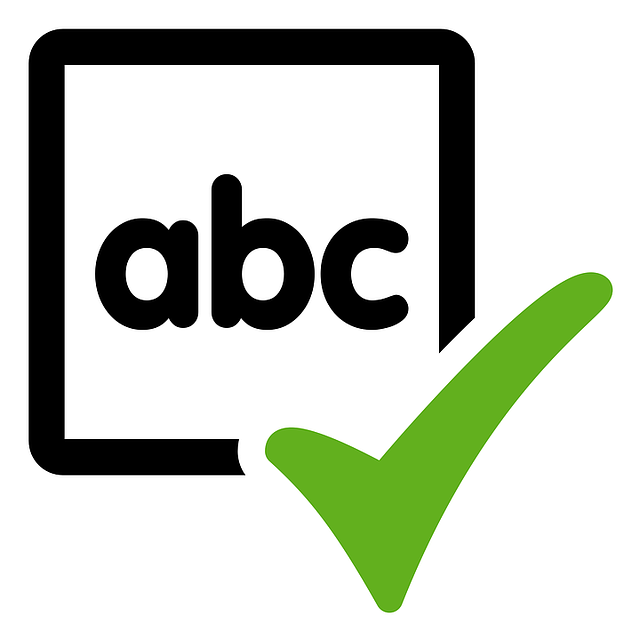 #7: Carefully Analyze Your Mistakes
You should also spend some time analyzing the mistakes you make on practice questions. Determining where you went wrong on TOEFL practice questions can help you avoid making these same mistakes on the actual test.
Here's what you need to do: if you select an incorrect answer to a question, don't simply read the answer explanation and move on. Instead, use the correct answer choice to guide your thinking. For example, on the Reading and Listening sections, reread the passage or listen to the audio clip again to help you pinpoint new pieces of evidence you might've missed before. Continue to do this until you're eventually able to understand why your original answer choice was incorrect — and why the correct answer choice is correct.
Repeat this process for all questions you answer incorrectly during your TOEFL studies. Over time, you should begin to be able to identify patterns and figure out more rapidly why certain answer choices are correct or incorrect.
#8: Target Your Weaknesses
Weaknesses will bring down your score on test day, so it's important you find and strengthen your biggest weaknesses. In the end, targeting your weak points should help you feel more confident on test day and improve your chance of getting the TOEFL score you want.
To determine your weaknesses, think about which areas of the TOEFL are most difficult for you. If you've taken TOEFL practice tests before, find the sections with your lowest scores. For example, do you consistently struggle to recognize vocabulary words in the readings? Are you having trouble understanding recorded lectures and conversations? Do you always seem to run out of time during the Writing section?
Once you've pinpointed your weak spots, make an effort to dedicate more study time to improving these skills. Below are some free resources you can use to help you target and ultimately improve your TOEFL weaknesses:
For Reading
For Listening
For Speaking
For Writing

Conclusion: How to Prepare for TOEFL Exam Day
When it comes to the TOEFL, there are two kinds of test takers:
Those who want to improve their English-language skills before they take the TOEFL
Those who are already good at English and simply want to learn how to pass the TOEFL
To improve your English for the TOEFL, we recommend reading and listening to the news, conversing with native English speakers, improving your vocabulary, and using a language-learning website or app.
If you want to do well on the TOEFL but already have strong English skills, you should instead focus on honing TOEFL-specific skills. Our top tips are to familiarize yourself with the TOEFL test format, test yourself using official practice questions, analyze your mistakes, and target your weaknesses.
TOEFL preparation isn't always easy, but with our eight expert tips above, you'll be on your way to a great TOEFL score in no time!
What's Next?
For more help preparing for the TOEFL, try reading one of our top five recommended TOEFL prep books.
Need help registering for the TOEFL? Our step-by-step guide walks you through the TOEFL registration process and explains what to do if you need to change or cancel your test date.
What TOEFL score should you aim for on test day? Check out our guide on what a good TOEFL score is to learn how to set your own TOEFL goal score today.
Ready to improve your TOEFL score by 15 points?
Download our best TOEFL Strategy eBook (valued at $14.49) for FREE! Learn the top 5 strategies you must know to improve your TOEFL score. Download it for free now: