To do well on the GRE Quantitative section, you don't need to be a math genius — but you do need to have access to the best resources for GRE math prep!
In this comprehensive guide, we'll start by exploring what qualities make a great GRE math resource and then go over the top resources you can use to ensure you get the best GRE math prep possible. Finally, we'll conclude with a few essential tips on how to use these resources effectively.
Feature Image: duncan c/Flickr, resized from original
What Makes a Great Resource for GRE Math Prep?
Before we get into the actual resources you can use to learn and master GRE prep math, let's consider the types of features that make a resource worthy of incorporating into a GRE study plan. According to our research, the best GRE math prep resources will contain most or all of the following features:
Comprehensive Content
A premier GRE math resource should address and fully explain everything you need to know about its particular Quant focus. This means that a broader, more comprehensive prep book, for example, should discuss all major and minor aspects of Quant, including the concepts it tests, the question types, and the strategies you can use to approach GRE math questions.
Likewise, a more targeted resource, such as a strategy guide on GRE algebra, should focus specifically on all of the most critical components of GRE algebra, including algebraic terms likely to appear on the GRE, important formulas, and tips you can use to successfully attack algebra problems on test day.
Realistic Practice Questions
A great math resource should also contain realistic practice questions. These are questions designed to mimic the GRE format and difficulty as closely as possible. Good questions cover a breadth of GRE math topics, from arithmetic and algebra to geometry and data analysis.
It's important to note that the absolute best resources for realistic practice questions are always going to be official GRE study materials (that is, anything created by ETS). These materials are guaranteed to have high-quality questions that closely mirror the types of problems you'll encounter on test day.
This doesn't mean you should necessarily avoid all unofficial practice questions — just that you should only use unofficial materials offering questions that closely resemble those on official materials.
Helpful Test-Taking Strategies
Lastly, a solid GRE math resource should offer you useful test-taking strategies for approaching (and solving!) different types of Quant problems on test day. These tips should be clearly explained and laid out using easy-to-follow steps.
On top of this, a good resource should offer you a variety of strategies so that you can try out several options and choose the ones that work best for you and your test-taking style.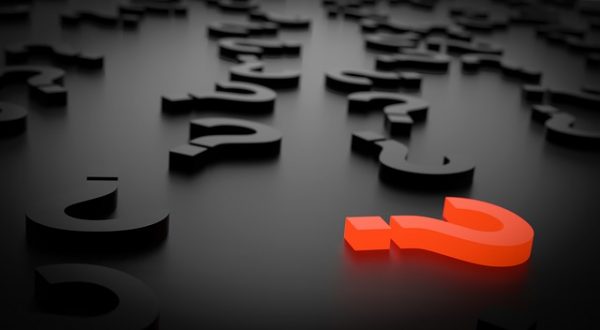 The Best Practice Tests & Questions for GRE Quantitative Prep
We'll begin our list with an in-depth look at the top practice tests and sample questions for GRE math prep. Because these resources generally focus on practice questions and don't include a ton of content review or test-taking strategies, we've judged them primarily on the quality of their practice questions and on how closely they mimic the real GRE in regard to format, content, and difficulty.
A helpful software created by ETS, PowerPrep offers two full-length GRE practice tests. These are the only official computerized practice tests for the GRE, making this software one of the most effective resources for quality GRE math prep.
Cost: Free!
Pros
PowerPrep's math questions are exactly like those you'll encounter on the GRE. They cover all major GRE math topics and all question types (Quantitative Comparison, Numeric Entry, and multiple choice).
Each Quant section gives you 35 minutes to answer 20 questions — just like the real GRE!
Both tests are section adaptive, meaning your performance on one Quant section will determine the difficulty of the following Quant section. As a result, this feature provides you with a highly accurate indicator of the kind of Quant score you're likely to get on test day.
Cons
While there is an answer key, there are no answer explanations for any of the Quant or Verbal questions, making it difficult to know what part of a problem you made a mistake on and how you were expected to approach or solve it.
HOW TO USE THIS RESOURCE FOR GRE MATH PREP
Because PowerPrep offers one of the most accurate and realistic GRE test-taking experiences possible, I recommend using both tests as full-length practice tests and not just for additional Quant questions. By taking both tests' in their entirety, you'll be able to gauge how well you're doing on Quant within the context of the whole exam.
To measure your Quant progress, first use one of the PowerPrep tests to get your baseline GRE scores (the scores you start with before beginning your GRE study plan). Then, not long before test day, take the second PowerPrep test to see whether you're hitting your target Quant score or not. This second test should give you a clear idea as to which math areas you need to focus on more in order to reach your goal score.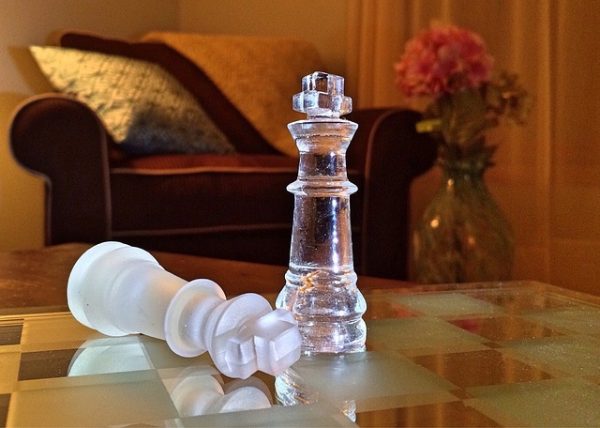 ETS Practice Test PDFs
In addition to two full-length computerized practice tests, ETS offers two full-length GRE paper practice tests, which are available for download as PDFs. One is an older version from 2009 to May 2012, and the other is the current version from June 2012 (which you can also access via the ETS website).
Unfortunately, the two paper practice tests overlap significantly with the PowerPrep tests, so they aren't 100 percent unique.
Cost: Free!
Pros
Like PowerPrep, these are official resources, so the Quant questions they contain are similar to those you'll encounter on test day, covering all question types and all major GRE math topics.
Cons
As previously stated, a lot of the content overlaps with that on the PowerPrep tests, so you're not actually getting two new tests — just minimal changes to the PowerPrep tests.
There are no answer explanations — only an answer key.
Neither test is computerized or section adaptive like the real GRE. (This isn't necessarily a con, however, if you're going to be taking the paper version of the GRE.)
How to Use tHIS rESOURCE for GRE Math Prep
Because so many of the Quant (and Verbal) questions on the two paper practice test PDFs overlap with those on the PowerPrep tests, don't bother using these resources as full-length practice tests. Instead, dig into them for additional Quant questions, taking care to narrow in on any math questions you didn't see on PowerPrep.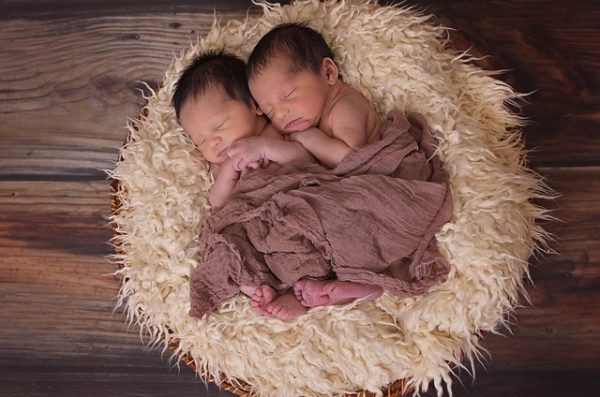 ETS Sample Quant Questions
Besides full-length practice tests, ETS also offers an array of sample Quant questions through its PowerPrep software and website. These sample questions address every Quant question type and provide step-by-step instructions on how to attack and solve them.
At present, there are:
Cost: Free!
Pros
These are official practice questions, and — like those on both the PowerPrep and paper practice test PDFs — they're extremely similar to the types of math questions you'll be given on the GRE.
Each question contains a robust and easy-to-follow answer explanation.
Cons
There aren't that many sample questions. Most question types only offer around five or so examples each, culminating in a total of just 26 math questions.
How to Use tHIS rESOURCE for GRE Math Prep
We recommend using this resource at the beginning of your GRE studies so you can familiarize yourself with the major Quant topics and question types, get a feel for the difficulty level of Quant, and learn some of the basic strategies you can use to solve GRE math questions.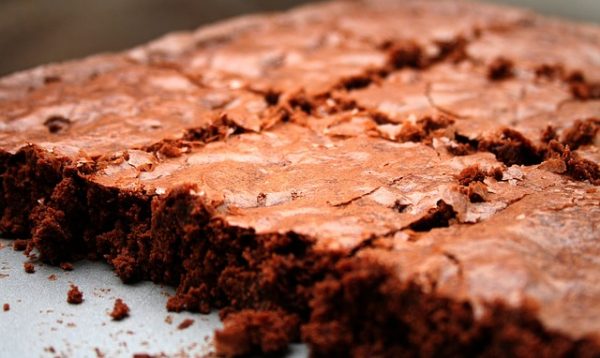 Offered by Manhattan Prep, these six full-length, section-adaptive GRE practice tests are some of the best computerized GRE tests out there, second only to PowerPrep. Like the real GRE, these tests contain two Quant sections with a rich, GRE-style assortment of math questions.
The full set includes six computerized practice tests. To access all of the tests online, you can purchase them as a package or buy any one of the company's eight GRE strategy guides (see the following section for details).
Cost: Free for one test, $39 for five additional tests
Pros
Despite being an unofficial resource, these tests offer Quant (and Verbal) questions that are extremely similar to real GRE questions in terms of content, form, and difficulty level!
The on-screen calculator and interface are near replicas of those on the actual GRE.
All Manhattan Prep tests are section adaptive to provide you with a realistic test-taking experience.
Cons
You must create a Manhattan Prep account to access the free test (though, to be fair, this isn't terribly time consuming).
Only one of the practice tests is free, and you can't buy any tests separately — only as a full set of six.
How to Use tHIS rESOURCE for GRE Math Prep
Because the quality of these practice tests is so high, don't tear them apart looking for Quant questions to practice individually. Instead, use these tests to gauge your Quant progress within the context of full-length exams. I recommend taking them sporadically throughout your studies (after you've figured out your baseline scores using a PowerPrep test) to measure your progress and determine whether you're nearing (or already hitting) your Quant goal score.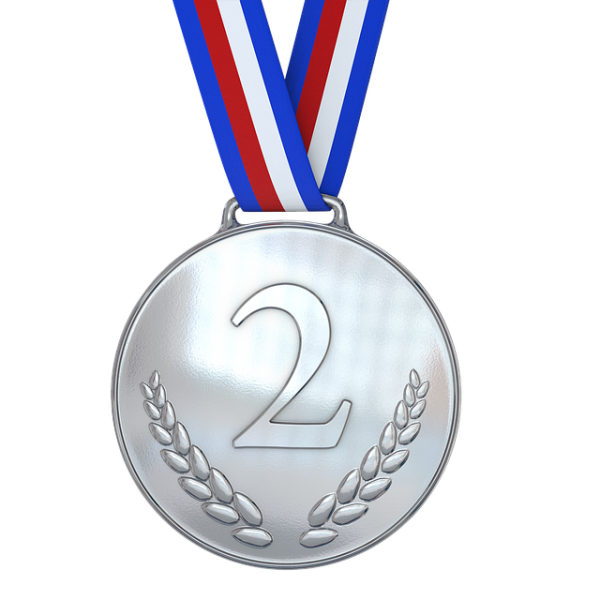 This computerized GRE practice test by CATPrep comes with a quality assortment of Quant questions. Though not as comprehensive as the full-length tests mentioned above, this abbreviated test is a solid tool for additional GRE math practice.
Cost: Free!
Pros
The Quant questions are fairly realistic and cover a decent variety of GRE math topics.
There are detailed answer explanations at the end of the test showing you how to find the correct answer for each Quant question.
Cons
Because this is a demo version of a full-length practice test, there are only 15 Quant questions on the entire test, and they don't follow the normal order of GRE math questions. On the GRE, Quantitative Comparisons always come first, but on CATPrep the order is random.
The answer choices for the Quantitative Comparison questions aren't worded in the same way as they are on the GRE. For some reason, CATPrep describes each quantity as "the column in Quantity A/B" instead of as "Quantity A/B" (like how ETS does).
The interface isn't as similar to the GRE as it could be. The buttons are at the bottom of the screen instead of at the top, which could throw you off on test day. Moreover, there are letters alongside each answer choice (letters don't accompany answer choices on the computerized GRE, though they do accompany them on the paper-based GRE).
How to Use tHIS rESOURCE for GRE Math Prep
There's no need to bother with the Verbal section on this test — it really isn't that great of quality, to be honest. That said, the Quant questions are all solid, so go ahead and use this demo test for extra Quant practice.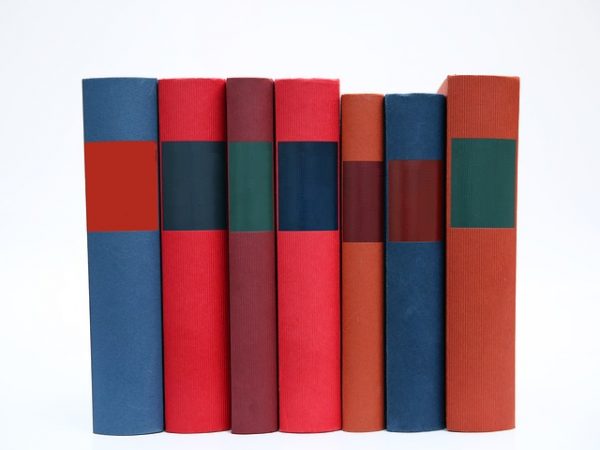 The Best Prep Books & Textbooks for GRE Quantitative Prep
In this section, we introduce to you our selections for prep books and textbooks that'll give you the best GRE math prep you can get! All of these resources have been reviewed based on the thoroughness of their content (however focused their topic may be) and the quality of their practice questions and test-taking tips.
This ETS resource contains 150 official Quant practice questions that are not available online or in The Official Guide (see below for more details). All math questions are categorized by topic (arithmetic, algebra, geometry, and data analysis) and question type. This book also offers three mixed practice sets targeting a combination of GRE math concepts.
Cost: About $10-15 for paperback, about $10 for Kindle (1st edition)
Pros
Because this is an official resource, all Quant questions are extremely realistic and cover all of the major question types and math topics.
Each question comes with a robust answer explanation.
Cons
Its test-taking strategies aren't detailed enough or particularly innovative. All strategies are glossed over with little explanation and few concrete representations showing you how and when to apply them on the GRE. Furthermore, most of these strategies are pretty basic — you likely already know to divide complex problems into separate smaller steps.
There is hardly any actual content review (except for some brief mentions of overarching concepts). You're essentially expected to know the fundamentals of algebra, geometry, and other math before beginning this book.
The second edition is nearly identical to the first edition, meaning there are no new Quant questions. (This isn't a big deal if it's your first time purchasing this book but is important to be aware of if you've already bought the first edition.)
How to Use This Resource for GRE Math Prep
If you're looking for realistic Quant questions but don't want to have to take an entire GRE practice test, this is an ideal book to use for extra Quant practice questions. That said, I wouldn't use this resource for studying GRE math concepts entirely from scratch. Because many people feel the book doesn't sufficiently delve into the complexities of GRE math topics and strategies, it's best to use it to primarily hone your test-taking skills and to gauge your weaknesses.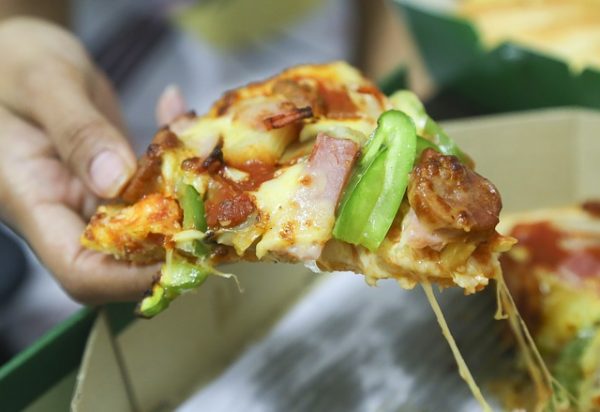 Perhaps the most well-known GRE prep book on the market, The Official Guide by ETS offers two additional full-length practice tests (the other two it includes are the online PowerPrep tests), various tips and strategies, and a ton of practice questions for Quant and Verbal.
Cost: About $25-30 for paperback, about $20 for Kindle (2nd edition)
Pros
One of the best prep books out there for Quant (as well as for the entire GRE!), this official resource contains a smorgasbord of premier practice questions for Quant and Verbal in addition to comprehensive answer explanations.
All Quant questions are divided by question type (the two overarching types are "Discrete" questions and "Data Interpretation Sets") and difficulty (easy, medium, and hard) to allow you to work your way up from simpler math questions to trickier, more complex ones.
The lengthy math review section provides an exhaustive overview of all major math concepts, terms, and symbols to teach you the fundamentals of GRE math.
Cons
There aren't that many helpful test-taking tips or hacks (a common complaint of ETS in general). Most of the strategies this book offers are too general or just a regurgitation of those discussed on the ETS website.
All paper tests and practice questions are on paper and don't utilize a computerized interface like the one you'll be working with on test day.
The content is almost the exact same as that of the second edition of the book. So if you've already purchased the second edition, don't fork out the money for this one, too — it's basically the same resource with only minor cosmetic changes.
How to Use This Resource for GRE Math Prep
This guide is an excellent and thorough resource for full-length practice tests and quality Quant questions and content review. I suggest making this book your primary prep book throughout your GRE studies and supplementing it with other materials listed in this article.
Make sure you also take the two paper practice tests in this book to track your progress toward your Quant goal score. (As these two tests are official, they should take precedence over any unofficial tests.)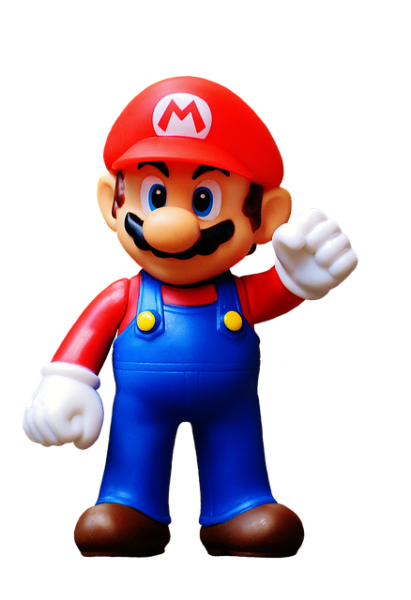 This monster of a prep book is the next best thing to official Quant practice questions. The 5 lb. Book contains a math diagnostic test that mimics an actual Quant section as well as 24 separate chapters covering tons of critical math topics.
Cost: About $20 for paperback, about $16 for Kindle
Pros
This book contains a gigantic reservoir of 800+ high-quality Quant questions!
There is an astounding assortment of GRE math topics, from broader topics such as arithmetic and geometry, to narrower concentrations such as triangles, ratios, and word problems. Each of the 24 topic-based chapters targets a certain math concept to provide you with focused practice.
There are comprehensive answer explanations for all questions.
The end of the book contains three full-length Quant quizzes arranged by difficulty (easy, medium, and hard) so you can build the confidence to face entire sets of challenging math problems.
Cons
There is so much material you might not be able to get through it all. The 800+ Quant questions don't even include those in the math diagnostic test or full-length math quizzes!
This book doesn't offer any actual strategies or content review — it is purely for those looking for extra practice questions. As such, you can't use this resource alone to learn GRE math concepts from scratch.
How to Use This Resource for GRE Math Prep
Use this book mostly for targeted practice — ideally, after you've learned a math concept (using a different resource) and are ready to test your skills with GRE-style questions.
Once you have a firm grasp of the major math concepts, go ahead and attack the math quizzes at the end of the book, using them to estimate your pace per question and to get a feel for the kinds of topics and question types with which you struggle the most.
Another bullseye by Manhattan Prep, this comprehensive set of eight GRE strategy guides is a fantastic aid for GRE math prep. Although you don't need to purchase the entire set, six of the eight books in this series target specific aspects of the Quant section, which are as follows:
Cost: About $95-100 for entire paperback set, about $12-20 per strategy guide (paperback or Kindle)
Pros
Each Quant book offers an in-depth overview of crucial math concepts in the form of content review, strategies, and practice questions.
You get six-month access to all six of Manhattan Prep's computerized practice tests (discussed above) with the purchase of any one strategy guide. As the set of tests costs $39, you'll actually save money on them by purchasing just one or two of the strategy guides.
Cons
Each book isn't nearly as extensive as the other books on this list. As a result, you might find you need far more practice questions and content review than what's included in a single strategy guide.
How to Use This Resource for GRE Math Prep
Because the entire set is somewhat pricey (about $100), I recommend purchasing only the books dealing with the math topics you want to review. Doing this will give you more focused Quant practice — and as a bonus, you'll still get access to the full set of online practice tests!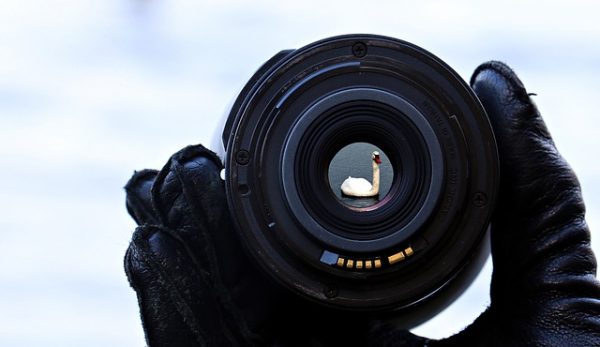 A robust compilation, Barron's 6 GRE Practice Tests offers a surefire assortment of highly reviewed GRE practice tests containing a total of 200+ Quant questions.
Cost: About $10 for paperback, about $10 for Kindle
PROS
The sheer number of full-length practice tests is a huge plus — especially for such a reasonable price!
All of the practice tests (and Quant questions) are of fairly high quality and do a successful job channeling the GRE voice and style.
CONS
Although the Quant questions are particularly solid, many reviewers believe that the Verbal questions are overly difficult and not as realistic as they could be.
Its basic test-taking strategies are a little too obvious and not detailed enough. For example, most test takers already know to use their scratch paper on the exam.
These tests are only available in paper (and Kindle) form and therefore lack the realism of an interactive computerized test.
HOW TO USE THIS RESOURCE FOR GRE MATH PREP
This collection of GRE practice tests is a sturdy resource for those interested in testing their Quant abilities using full-length tests. I recommend using Barron's tests sporadically throughout your studies as a way to gauge whether you're improving your Quant score.
If you'd rather not spend $39 on the Manhattan Prep test set or purchase a Manhattan Prep strategy guide, this compilation is a handy, cheaper alternative (though it obviously lacks some of the major benefits of the computerized, section-adaptive Manhattan Prep tests).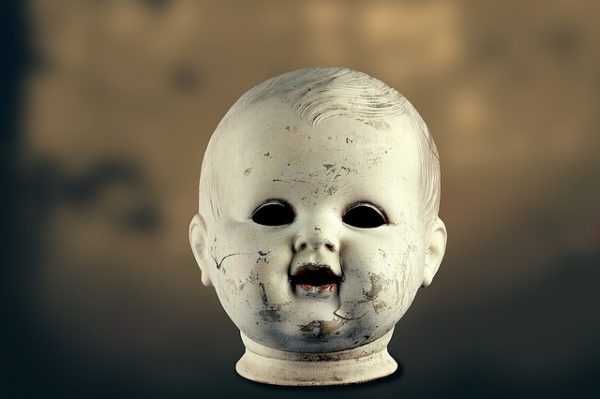 A handy resource for those who are new to GRE math or would like to start with a more simple approach to the GRE, Kaplan's GRE Math Workbook offers hundreds of Quant practice questions, explanations of critical concepts, and six full-length math practice sets.
Cost: About $10-15 for paperback, about $14 for Kindle
Pros
This book offers a robust overview of GRE math concepts — perfect for those who haven't worked with math in a while and want step-by-step explanations.
The 10th edition contains a new section targeting advanced math skills, which might be helpful for those looking to learn more than just the basics of GRE prep math.
Cons
Despite the addition of an advanced GRE math section, many reviewers believe that the math in this book is a little too easy and lacks realism in terms of practice questions. Those hoping to get an extremely high Quant score should look elsewhere for study materials; otherwise, this book is fine for those just wanting to get a "good enough" score.
How to Use This Resource for GRE Math Prep
Only purchase this book if you are:
Not familiar with GRE math and need an overview of the basics
Not aiming for a super high Quant score
As this resource offers a general overview of Quant, use it to familiarize yourself with fundamental question types and the concepts you're bound to encounter on test day. Just don't expect to become a GRE math whiz by reading this book. Those aiming for above-average Quant scores will likely need additional and more challenging math practice.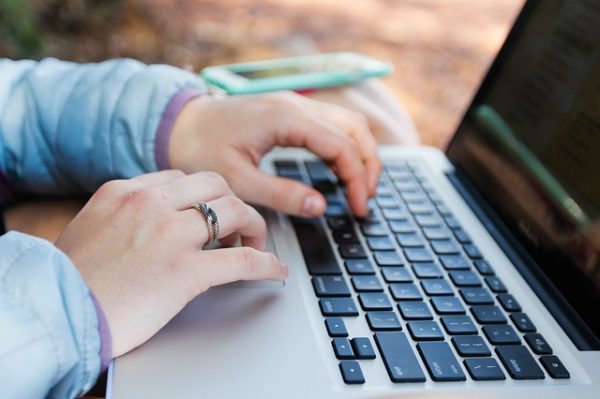 The Best Online Resources for GRE Quantitative Prep
We now present to you the best online resources for GRE math prep. These include both downloadable PDFs and tutorial videos. The following resources were judged primarily on their content and on how helpful they are for test takers.
This 100+-page official resource offers a comprehensive recap of all potential GRE math topics (I say "potential" because there's no way of knowing for sure which exact topics you'll get on test day!). The guide also provides diagrams, practice questions, and descriptions of major concepts.
Cost: Free!
Pros
This is an official resource that summarizes every possible math concept that could appear on the GRE. If a concept isn't on this PDF, you can be almost 100 percent certain it won't be on the GRE!
This guide is both robust and easy to follow. The table of contents allows you to locate specific topics quickly; all important terms are bolded for emphasis; and the major sections correspond to the four GRE math topics (arithmetic, algebra, geometry, and data analysis).
Cons
This review is so thorough, it's easy to get bogged down by the sheer amount of text.
Some of the explanations aren't as detailed as they could be and might be too vague or confusing for those trying to learn math concepts from scratch.
The sample questions at the end of each section are overly simple and not in the style of GRE questions.
There are no answer explanations for the practice problems — only an answer key.
How to Use This Resource for GRE Math Prep
Don't feel the need to read through this entire document (unless you really want to!). Instead, I recommend skimming only the Quant topics you want to review or learn more about. In other words, use this guide to get a general idea of what kinds of math will be on the test — but don't rely on it for practice questions. (If you're new to a certain concept, however, by all means go ahead and try out the questions. Although they don't employ a GRE style, their simplicity allows you to more easily comprehend how the math works.)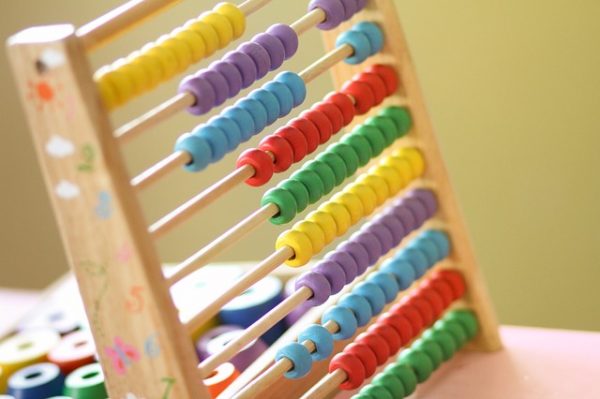 Another official resource, the ETS Mathematical Conventions PDF is a short guide containing all of the basic math conventions (e.g., symbols, terms, rules, etc.) that are used on the GRE so you can understand what the questions are asking you to do on test day.
Cost: Free!
Pros
This PDF offers a useful overview of how certain math concepts are presented on the GRE, making it helpful for those wanting a brief refresher of basic math conventions. It's also a handy reference material for non-American test takers who are unfamiliar with American math conventions.
This guide explains what you may and may not assume about GRE math questions in order to prevent you from making avoidable mistakes on test day. For example, you may assume straight-looking lines are straight, but you may not assume parallel-looking lines are parallel.
Cons
This resource is pretty much just a wall of text and is difficult to skim.
You probably won't need to use this PDF that much, as you likely learned most of these conventions in middle school and high school.
How to Use This Resource for GRE Math Prep
Give this PDF a glance at the beginning of your Quant studies to familiarize yourself with how basic math concepts are presented on the GRE. After that, you probably won't need to reference this document all that much. Still, I recommend keeping it on hand (either printed out or favorited on your browser) just in case you ever have a question about a particular symbol or need clarification on a term or other convention.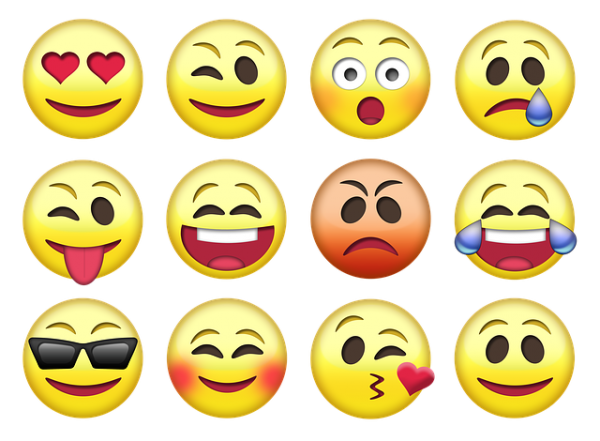 Recommended by ETS, this free learning website offers a plethora of tutorial videos geared toward GRE-related math concepts, such as algebra, geometry, and data analysis. ETS maintains a list of the videos most relevant to the math you'll encounter on Quant.
Cost: Free!
Pros
This website contains several comprehensive tutorial videos that are easy to follow with step-by-step lessons on important math topics. You can definitely use these videos to learn Quant concepts from scratch.
If you use the ETS list of recommended math videos, you'll cover nearly all of the major math concepts on the GRE!
Cons
Some of the videos ETS recommends may slide into math topics that aren't on the GRE, such as trigonometry. Thus, you can't just assume that whatever you watch on Khan Academy will for sure show up on the GRE. (If you're not certain what kind of math is on Quant, refer to the ETS Math Review PDF above.)
Practice questions are not in the style of GRE questions.
How to Use This Resource for GRE Math Prep
Khan Academy videos are wonderful for step-by-step content review and for those who learn better by having a "teacher" with whom they can follow along. As you use this resource, make sure you're watching the videos listed on the ETS website in the order they appear. This way you can build a foundation of math knowledge starting with the fundamentals.
Additionally, because these videos don't provide you with GRE-style practice, be sure you're using them in conjunction with more realistic practice questions. For more information on how to best use Khan Academy for GRE math practice, take a look at our guide.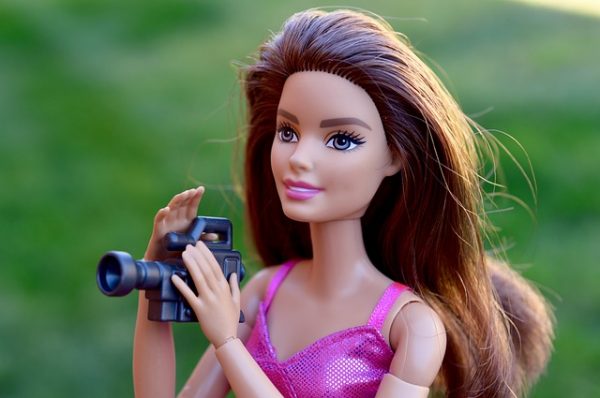 Through its Student Learning Assistance Center, Texas State offers nine PDF handouts that each address a major component of GRE math. It also offers 11 additional PDFs covering more generalized math topics, from algebra to percents and word problems.
Cost: Free!
Pros
All of the PDFs are tightly focused and neatly organized, making them easier to work with than the ETS Math Review PDF (see above).
Cons
The content of these PDFs is extremely similar to that of the ETS Math Review; however, these PDFs aren't nearly as comprehensive.
None of the sample questions uses the GRE style — instead, they're just there to verify that you understand the concepts.
Most of the PDFs do not have answer explanations — just answer keys.
How to Use This Resource for GRE Math Prep
Use this resource in the same way you'd use the ETS Math Review PDF: for quick content review and to re-familiarize yourself with specific GRE math concepts. Although the sample questions are nothing like actual GRE questions, you can use them to test your understanding of major concepts before moving on to higher-quality practice questions (such as those in one of the prep books or practice tests listed above).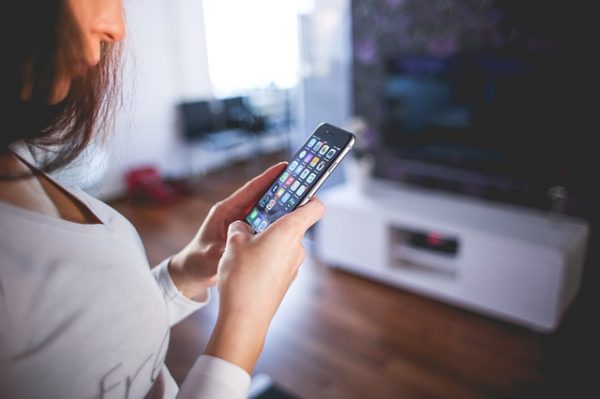 The Best Apps for GRE Quantitative Prep
And now we get to our final list! Below are the best apps you can download if you're in need of extra guidance or extra GRE prep math questions. Although apps can't replace your primary GRE resources, all of the ones we've listed here can be used as supplements to your studies.
We've reviewed the following apps similarly to how we reviewed the prep books above — on the basis of content, practice questions, and strategies. We've also taken into account how well the apps function on a technical level.
Created by ETS, this is the only official GRE prep app available on the market (currently, for iPhone only). The starter pack offers a total of 50 Quant and Verbal questions, whereas the expansion pack offers an additional 250 Quant and Verbal questions.
Cost: $4.99 for starter pack, $19.99 for expansion pack
Pros
This is an official app, so all of the Quant questions included on it are 100 percent accurate and mirror those on the actual test!
You can quiz yourself using specific Quant question types and track your progress with category-specific results.
Cons
All of the information on this app is borrowed directly from the The Official Guide, so don't use this app as a supplement if you already own the book. Just choose one of the two!
This is a fairly pricey app. With the expansion pack (which offers 125 additional Quant questions), you're looking at a hefty price tag of about $25 in total (about the same price as The Official Guide).
How to Use This Resource for GRE Math Prep
Only purchase this app if you prefer having an app version of The Official Guide and don't want to purchase the actual guide itself. As previously mentioned, there's no point in buying the two resources together, as both cover the exact same math topics, strategies, and questions.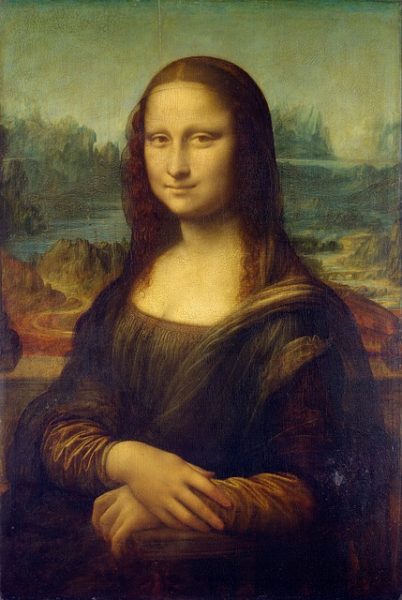 Available for iPhone and Android, Ready4GRE offers a customizable approach to studying GRE Quant (and Verbal) through a combination of content review, quizzes, and practice questions. You can also earn points as you study.
Cost: Free for basic version, $19.99 for premium version
Pros
All of the lessons are fairly robust and provide you with a solid overview of important GRE math concepts as well as high-quality practice questions and answer explanations.
This app is extremely easy to use. Math concepts are divided by topic and you have the choice of either following a rigid lesson-by-lesson plan or browsing topics at random.
It offers you an estimated Quant score based on your performance on various math quizzes (though it's probably best to take this with a grain of salt, as this score likely isn't as accurate as the score you'd get from taking full-length practice tests).
Cons
Many users have reported glitches, freezing, and crashing.
The premium version of the app is pretty expensive.
The high-pitched sound effects (after you complete a lesson or quiz) are a bit jarring.
How to Use This Resource for GRE Math Prep
This app is an extremely thorough GRE app you can use as both a source of additional GRE prep math questions and as a back-up resource (in case you forget your prep book or can't bring it along with you). You can also use this app for a brief review of major math concepts or to warm up your math skills before study sessions.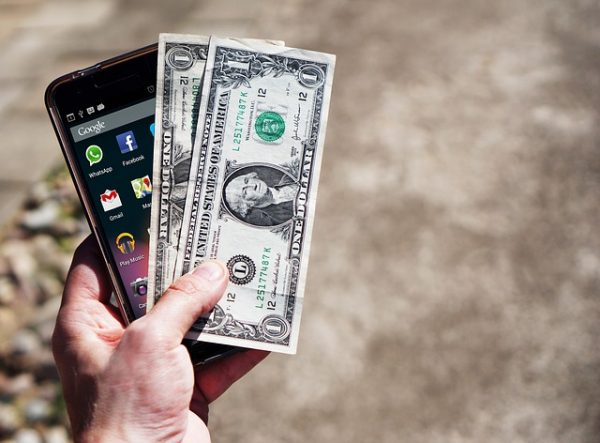 GRE Prep by Varsity Tutors is available for iPhone and Android and contains an impressive stockpile of quizzes, diagnostic tests, and practice tests for the Quant and Verbal sections.
Cost: Free!
Pros
This app is unbeatable in regards to the sheer number of practice questions it offers. You can take hundreds of quizzes and tests, some of which contain upwards of 60 questions each. Many quizzes also target specific math skills.
All questions come with elaborate answer explanations, which you can review at any time after taking a test.
The "Test Results" function reports the time it took you to answer each question, allowing you to learn how to pace yourself.
Cons
This app doesn't teach math concepts from scratch very well. There are no explanations for individual concepts — just practice questions and answers. If you're unfamiliar with the basics of GRE math, it's best to review them using a separate, more comprehensive resource.
The answer choices for Quantitative Comparison questions are randomized and not in the same order as they are on the GRE.
How to Use This Resource for GRE Math Prep
Play up the strengths in this app by using it for additional practice questions only — don't use it to learn new math concepts. This is a particularly great app if you're craving more Quant questions targeting extremely specific math concepts, such as square roots and exponents. You can also use it on the go or for warm-ups before study sessions.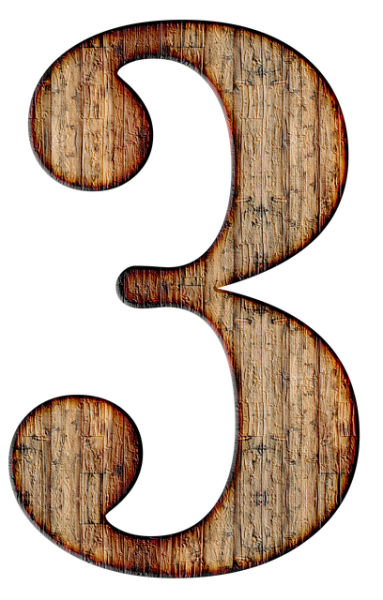 3 Top Tips for Using GRE Math Resources Effectively
To wrap up, here are our top three tips for getting the most out of your GRE math prep.
#1: Track Your Progress With Practice Tests
The only way to know for sure how well you're actually scoring on Quant is to take full-length practice tests intermittently throughout your studies. Doing this allows you to place your Quant skills in context and gauge what score you're likely to get on the real GRE.
As is the case with other GRE materials, always prioritize official practice tests over unofficial ones, as these will provide you with the most accurate indicator of your current GRE ability. This means you should take one of the PowerPrep tests at the beginning of your studies to get your baseline score for Quant. Then, as you progress, take additional practice tests sporadically to ensure your Quant score is improving and getting closer to (or even surpassing) your target score.
While official tests are your safest bet, high-quality unofficial tests are solid resources, too. These include the computerized Manhattan Prep tests and those contained in Barron's 6 GRE Practice Tests. For a complete collection of recommended GRE practice tests (including those you should avoid!), check out our guide.
#2: Concentrate on Your Weaknesses
As you study for Quant, use your resources to target your biggest weaknesses. Since there's no point in spending all of your time reviewing concepts you're consistently getting correct in practice question form, it's best to dedicate the bulk of your studies to honing the math skills that are most challenging for you. Doing this should ultimately prevent you from getting tripped up on similar questions on test day, thereby increasing your Quant score.
For example, say you're struggling to understand probability and geometry. In this case, you'll want to spend a little extra time studying these two concepts, which you can do by attacking more probability and geometry practice questions in your prep books, practice tests, and apps.
#3: Find Balance in Your Resources
Although all of the above resources are ideal study tools for GRE math, they weren't all created equally. What I mean by this is, don't spend most of your prep time using only apps or only tutorial videos. Instead, balance your Quant studies by employing a combination of the above resources.
I strongly recommend prioritizing official materials over unofficial ones. It's also a smart idea to make a prep book one of your main resources for Quant. Any comprehensive book with content review, test-taking strategies, and realistic practice questions is a safe bet.
Once you have a prep book picked out, make sure you supplement it with additional resources. These should include other practice questions and practice tests, and may also include apps, PDFs, and tutorial videos.
In the end, using a wide array of GRE math resources allows you to mix up your study routine and hone your Quant skills more quickly and efficiently.
What's Next?
For more helpful Quant resources and expert tips on how to use them, check out our guide to the best GRE math practice you can get!
Need to review the basics of Quant? Our GRE math review gives you a detailed overview of the entire Quant section, including what kinds of concepts it tests and what strategies you can use to get the Quant score you need for grad school.
Want more GRE resources? For help with the Verbal section, refer to our compilation of excellent Verbal resources. For general GRE help, take a look at our picks for the best GRE prep books and our extensive collection of free GRE prep.
Ready to improve your GRE score by 7 points?
We've written a eBook about the top 5 strategies you must be using to have a shot at improving your GRE score. Download it for free now: