The Perfect TOEFL Prep Course
PrepScholar is the #1 test prep program in the United States. We've helped thousands of students get into top universities like Harvard and MIT. We can help you master the TOEFL, too.
The Only 15+ Point Guarantee
We promise you will see a 15+ point increase on your next TOEFL. If not, you get your money back. We are confident we can increase your score.
Our course is designed for students of all abilities, from TOEFL beginners to those looking to score a 115 on the TOEFL. Try us without risk. Learn more →
World's Best Teacher as Your Private Tutor
Imagine having the best TOEFL teacher teaching you and telling you exactly what to study every minute of every day at an affordable price.
PrepScholar TOEFL prep uses advanced technology and behavior psychology to customize a course that is perfect for you.
Extensive and High-Quality TOEFL Teaching
100+ hours of video, audio, and text lectures by our VIP teachers
1000+ practice questions, from basic to very advanced
Take fully simulated, realistic TOEFL practice tests
Over 25 one-on-one speaking and writing lessons from our VIP teachers
3000+ vocabulary terms most likely to show up on the TOEFL
Conquer TOEFL Speaking
Students from all over the world, from India to China, can learn to speak like a native English speaker by following our speaking lessons.
Using our voice recognition tool, you have unlimited opportunities to practice your pronunciation, intonation, and flow.
Stephanie
Perfect Scorer, Harvard
Professor at University of Michigan
Our Teachers are Engaging TOEFL Experts
Our students love us! We only hire the top 1% of TOEFL teachers. They are TOEFL experts and captivating teachers. Find out yourself how we use humor and stories to make learning TOEFL effective and fun.
There is a huge difference between a good teacher and the best teacher in the world.
Designed to Motivate You to Study
It can take months of hard work to get above a 100 on the TOEFL. The biggest challenge is your ability to stick to your schedule.
Our entire program is designed to keep you on track. We only give you problems at your level, so you never feel overwhelmed. We make sure you are always improving. We send you personalized encouragement so you feel motivated to work hard.
The Only TOEFL Material You Need
Our course is an all-in-one package. We take you from beginning to end in the TOEFL prep process. You do not need to buy other books, waste time researching, or attend other classes. We give you everything you need to succeed.
Our program has the strongest student engagement of all online programs.
Our Secret TOEFL Strategies
Can't figure out why you're scoring low on certain sections of the TOEFL? One of the main reasons is that the TOEFL requires thinking in specific ways that you're not used to and never learned in school. You can definitely master these methods, but it takes training and an awareness of strategy. We teach you how to think correctly about the TOEFL.
I like that I learn a lesson about a certain topic, and then I'm quizzed on it immediately. I remember the lessons much better this way.

Anjali S.
PrepScholar was perfect in finding my weaknesses and focusing me on what I needed most help in.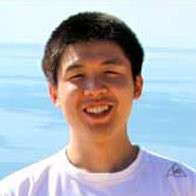 Brian Z.