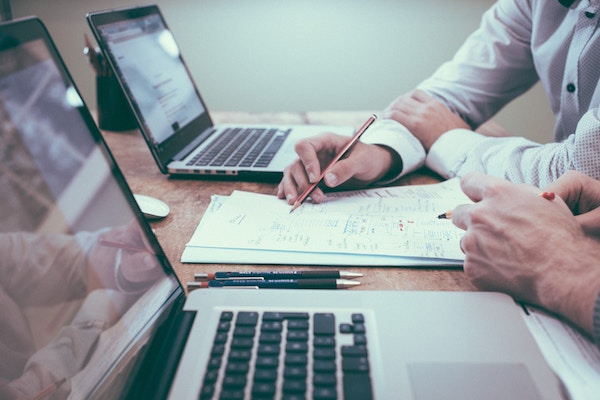 If you're taking the GRE, you've likely heard of GRE PowerPrep. But what exactly is it? Why does everyone use these programs? And why aren't they perfect study tools on their own?
In this article, I'll explain the following:
What the GRE PowerPrep tools are.
Why you should be using them.
What PowerPrep is missing.
How you can use our free detailed question explanations to enhance your GRE PowerPrep study.
What Is PowerPrep? The Good and the Bad
PowerPrep is a series of GRE-preparation tools made by ETS, the company that makes the GRE.
PowerPrep Online consists of 2 free, full-length practice tests that mirror exactly what you will see on test day.
PowerPrep Plus Online is a new paid service that offers 2 never-before-published exams (each $39.95) along with additional features, including AWA scoring, difficulty ratings for each question, and correct answer explanations.
The series also includes the free PowerPrep Test Preview Tool, which demonstrates the test structure, question types, and user interface you will experience on test day. It's useful for familiarizing yourself with the test if you are a beginner, but it doesn't provide much study material.
You can find more details on how to download PowerPrep Online or purchase PowerPrep Plus Online on the GRE website.
The Good
If you've read our GRE blog for long enough, you know that we highly recommend using official material from ETS to study for the GRE. The makers of the exam are guaranteed to have the most accurate material out there. This means that with the ETS GRE PowerPrep software, you can rest easy knowing that you aren't studying anything that wouldn't appear on the real GRE exam.
The Bad
Unfortunately, unless you get every single question right on the practice tests, questions alone aren't enough to help you study effectively. The real study comes when you get questions wrong. Then you have to carefully analyze the question and determine the following:
Why the correct answer is correct.
Why your answer is not correct.
Where you went wrong.
How to get the question right next time.
These questions are often hard to answer on your own, which is where detailed answer explanations come in handy.
ETS doesn't offer any explanations for the PowerPrep Online tests, either for free or for pay. So while you're told what the correct answer is for every question, you don't know why that answer is correct or how to get to it. This is frustrating for many students, who take to community forums to ask other test takers (often as confused as they are) about the questions.
PowerPrep Plus Online does offer correct answer explanations for both never-before-published exams … if you're willing to pay the $80 to access them. However, these explanations are really just correct answer explanations — they're fairly superficial and focus largely on explaining why the answer is correct, not how to reach it or how to avoid wrong answer traps. Explanations like this can be helpful if you completely misinterpreted the question, but they don't offer much in the way of transferable skills: strategies you can apply on similar questions moving forward to ensure you don't make the same mistakes again.
How to Improve Your Study With Our GRE PowerPrep Question Explanations
PowerPrep GRE questions are great, but the lack of detailed question explanations makes them hard to study with. At PrepScholar, we think that using accurate study material is so important that we decided to create free in-depth question explanations for every single ETS PowerPrep question.
These all-new PowerPrep GRE question explanations are written by the top-scoring GRE experts who write questions and explanations for our GRE Prep Program. These experts have deconstructed each problem with a fine-toothed comb, using their nuanced understanding of GRE question structure and years of experience identifying the traps students fall into on various question types to write high-quality explanations that will help you understand how the problem works, what mistakes you made, and how to get this type of problem right next time.
How to Use This Page
To find a specific explanation use the search function (Control + F for Windows, Command + F for Mac) to search this page for the first few words of the ETS PowerPrep question.
Alternatively, if you know which test and which section your question comes from in the ETS PowerPrep software, you can use the tables below to narrow down your search. Once you've found the correct section, you can look through the questions in that section until you find the one you want.
Once you find your question, click on the link to take you to the explanation.
We'll be releasing new PowerPrep GRE explanations every week, so stay tuned!
PowerPrep Online Test 1
First Verbal Reasoning Section
Second Verbal Reasoning Section
First Quantitative Reasoning Section
Second Quantitative Reasoning Section
PowerPrep Online Test 2
First Verbal Reasoning Section
Second Verbal Reasoning Section
First Quantitative Reasoning Section
Second Quantitative Reasoning Section
Want more expert GRE prep? Sign up for the five-day free trial of our PrepScholar GRE Online Prep Program to access your personalized study plan with 90 interactive lessons and over 1600 GRE questions.
Have questions? Leave a comment or send us an email at [email protected].
Ready to improve your GRE score by 7 points?
We've written a eBook about the top 5 strategies you must be using to have a shot at improving your GRE score. Download it for free now: